Battle Weekly Challenge - Mycelic Morphoid
Battle Weekly Challenge - Mycelic Morphoid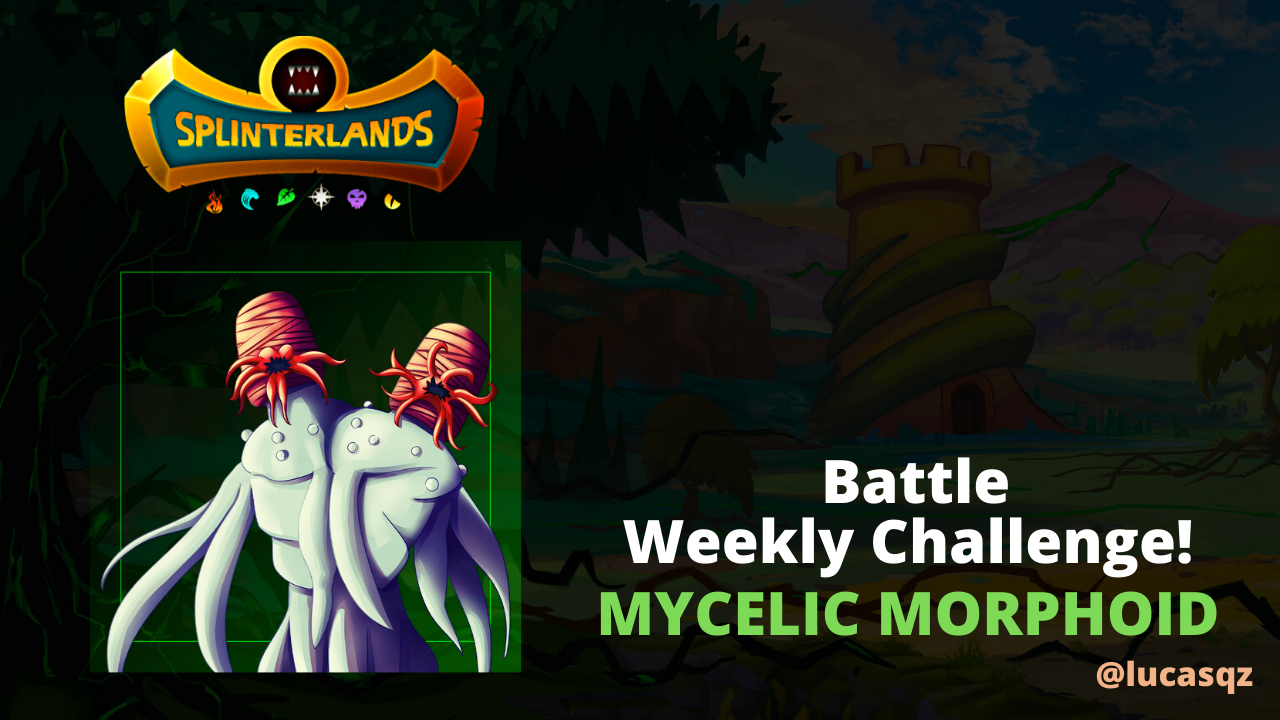 Hello everyone! This is my first post on Hive, hope you like it!
Mycelic Morphoid
The Mycelic Morphoid is a monster from earth that I like to use a lot to fill up the emply spots with the remaining mana.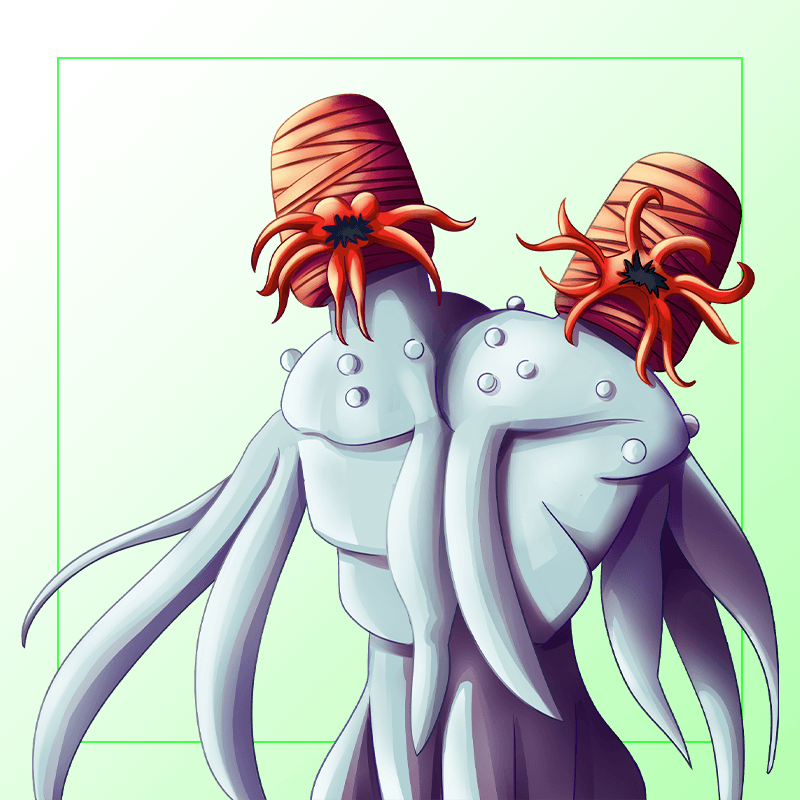 Mycelic Morphoids are in a constant state of growth and development. As part of Queen Mycelia's brood, Morphoids work to spread the growing blight on Praetoria. Infected themselves by the poison, they take root near streams and rivers, contaminating it with the blight. In turn, the waters feed them, and a second Morphoid sprouts from the original. Together, the two travel as one until they split and continue the process...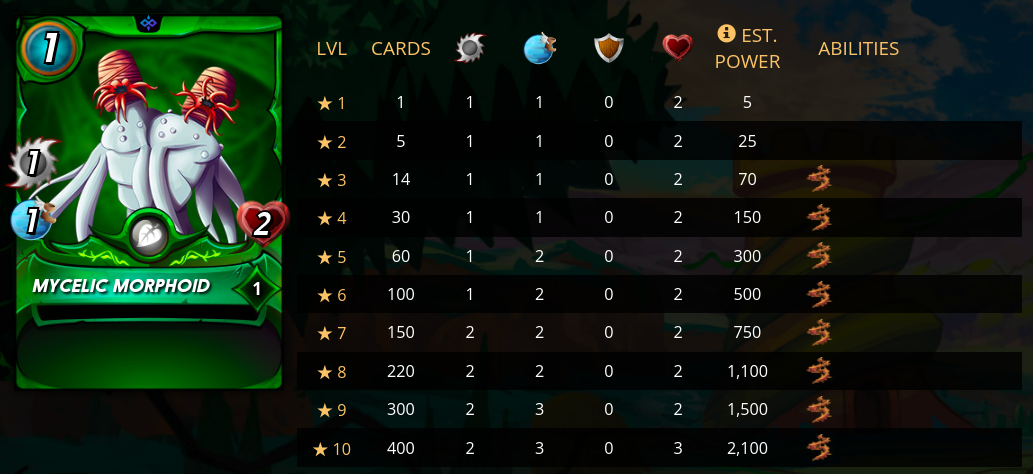 The rule set
| | Explosive Weaponry: All Monsters have the Blast ability |
| --- | --- |
| | Broken Arrows: Ranged attack Monsters may not be used in battles. |
| --- | --- |
Strategy
My strategy in this battle was focus in using magic damage dealers, to take advantage of the rule set Explosive Weaponry.
With that, my attacks were able to directly damage opponents' health.
To keep magic dealers alive longer, avoiding blast attacks, I used Mycelic Morphoid as a meat shield.
This strategy is vulnerable to sneak attacks.
Cards
| | To fulfill my strategy, I used Obsidian to amplify magic damage. |
| --- | --- |
| | As ranged cannot be used, the opponent was likely to use magic monsters. Utilizing the Unicorn Mustang, it would be able to reduce magic damage or even nullify it. |
| | In order to keep magic damage dealers alive as long as possible, Mycelic Morphoid was chosen to serve as a meat shield against blast attacks. |
| | With increased magic damage, Magi of Chaos would now deal 3 magic damage, dealing 2 blast damage. |
| | Mushroom Seer has the role of reducing the enemy's magic damage, in addition to dealing a lot of damage. |
Battle
Round 1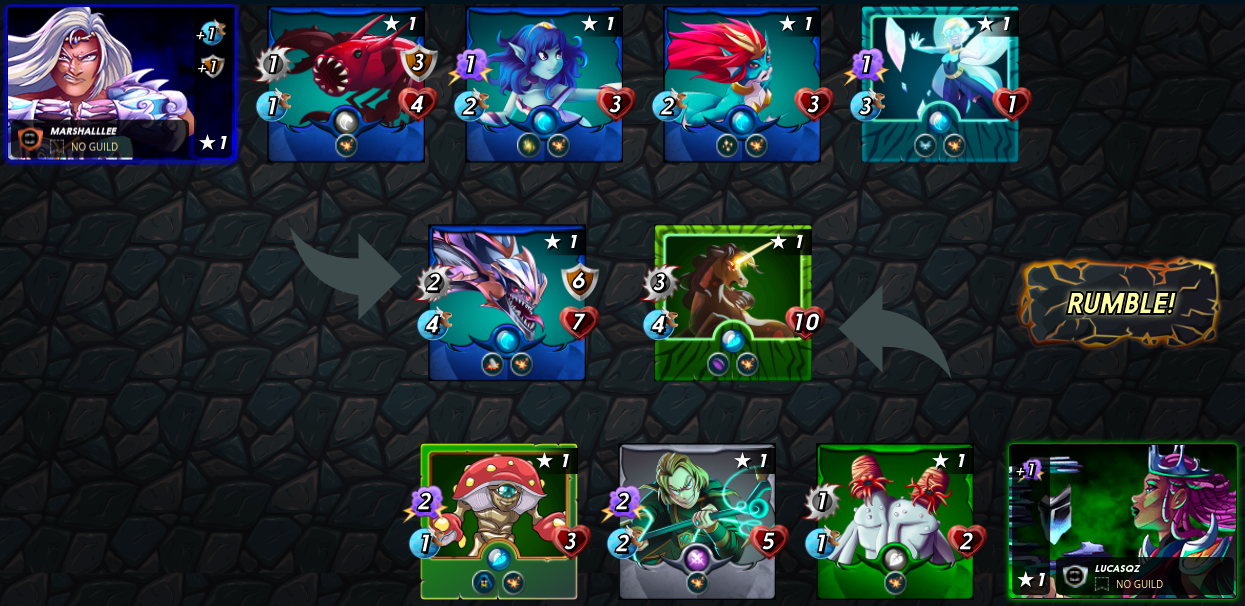 Round 2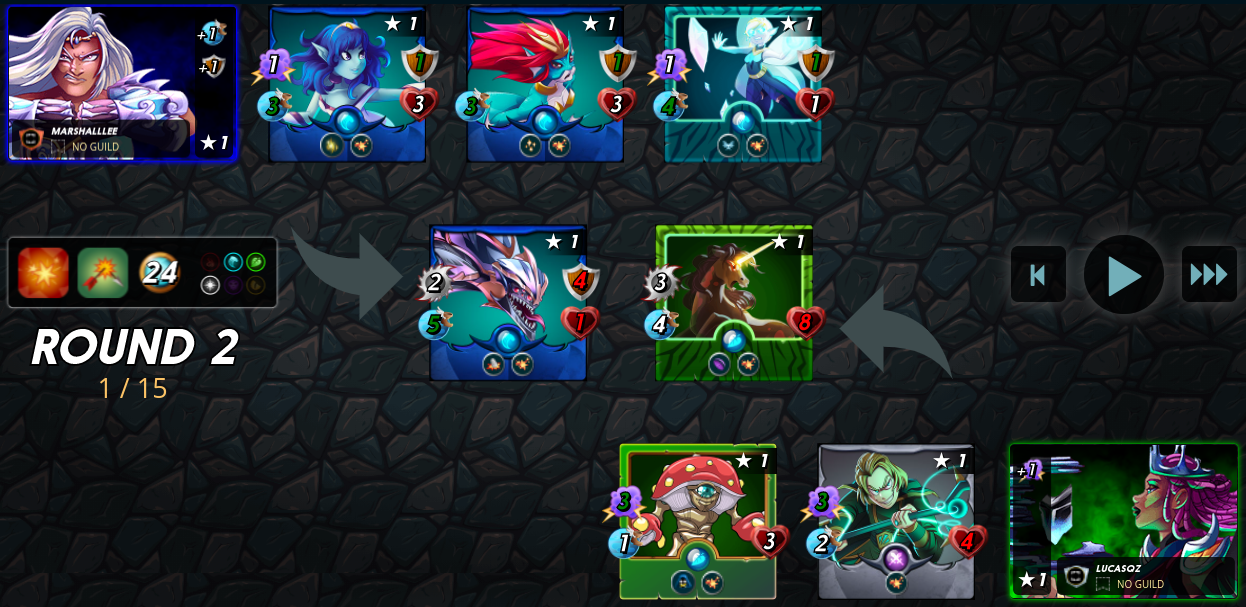 Round 3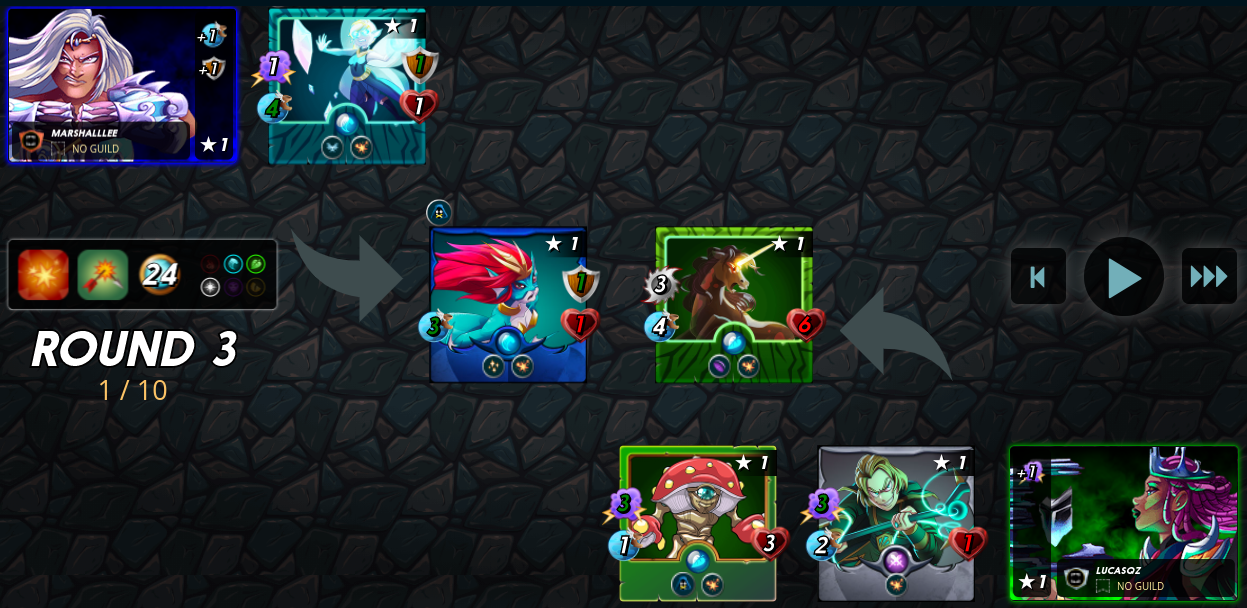 You can see the battle here.
Conclusion
As the enemy focused the attack on the front line, the monsters were able to survive longer, especially the Unicorn Mustang, which was survived until the end, allowing the security of the back line.
---
Want to play Splinterlands? Consider using my referral link and I will send you 125 DEC!
Posted using Splintertalk
---
---