Splinterlands Art Contest // Week 243 // 3D Card Elven Defender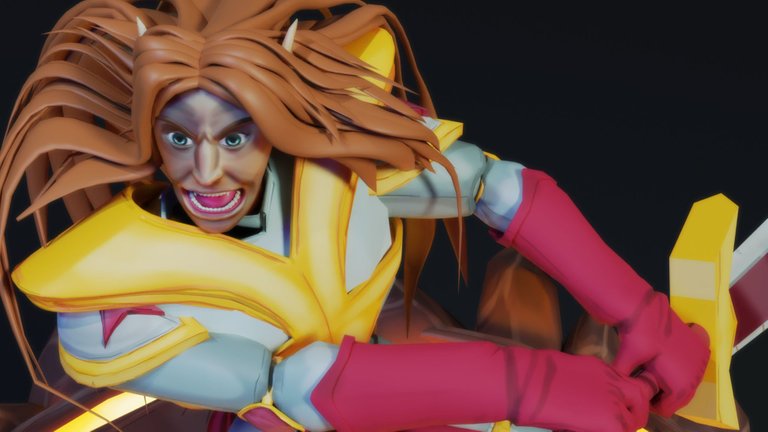 Hello! This time I worked on another splinterlands model but this time using Blender completely to make the whole model, normally I hardly use the internal texture tools of the Blender program since I got very used to working with ArmorPaint due to its speed and habit of using That program to always make the textures of all my models, some use more is another called Substance Painter.
Texture Paint Vs Vertex Paint:
In this model, I used the tool (Texture Paint) for the first time. I had previously used the tool (Vertex Paint), both are similar but one works with the vertices and the other is completely painting textures, although both can be painted but the advantage of (Vertex Paint) is that it calculates the shadows to paint the details automatically and then you can retouch them with your brushes, but the disadvantage is that it needs a lot of polygon and in turn more computer resources to work well, instead The (Texture Paint) does not have this problem so it is more optimal to work without consuming so many resources.
Honestly, I had headaches since it's the first time working with (Texture Paint) I saw some horrible errors that the tool has, the main problem with the tool is that in its own section it has a button to save all the changes in the textures painted and it is the only way to save what you are painting since the (Ctrl + S) does not work and you can imagine how many times what I was doing was deleted.........Until I saw the reason for everything later to consult with a friend who used this tool very often in his work.
It's a very good tool after understanding it, but since it's my first model worked in this way, it doesn't look very good, I end up like a plastic doll hehehe but well, little by little, soon I'll learn to fully articulate the models to import into motors video games or for animations.
---
Blender 3D
Tablet Wacom Intuos 5
---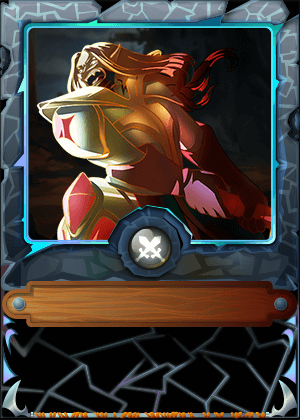 ---
Video in high speed 51 minutes: HERE
---
This was the process of the model, I hadn't worked on armor for a while so it took me a while, normally I don't work on the body if it will have armor since it's something that won't show so I only worked on the head and hair.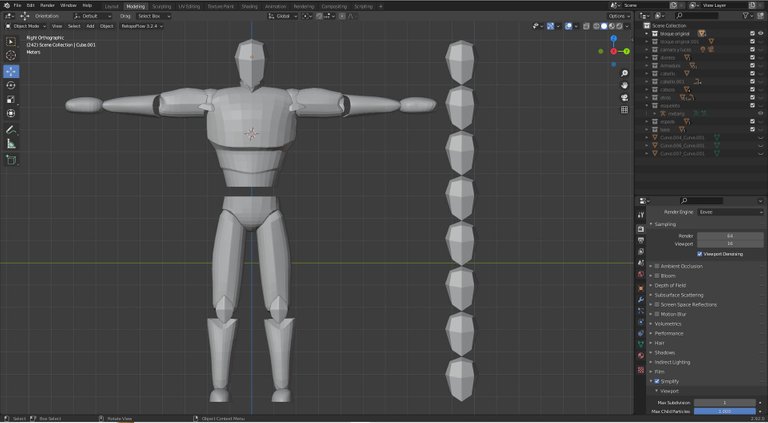 ---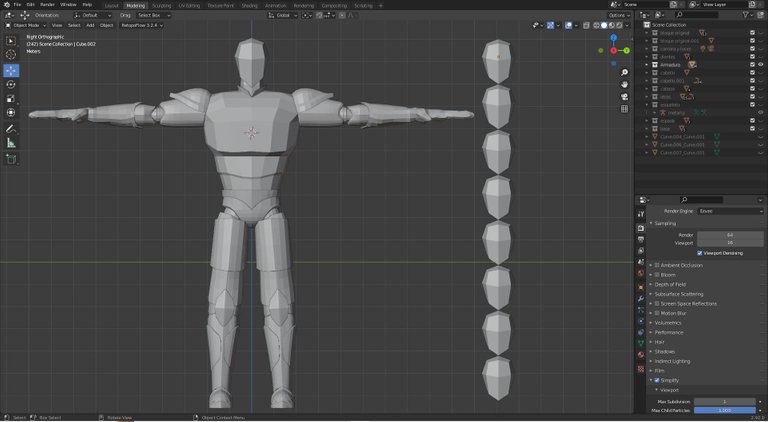 ---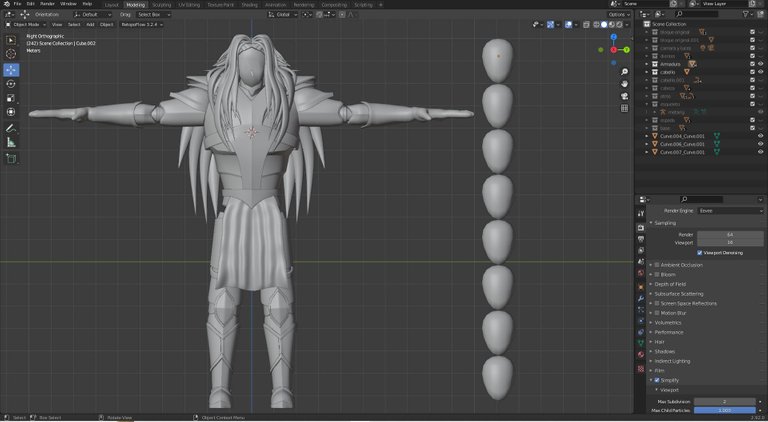 ---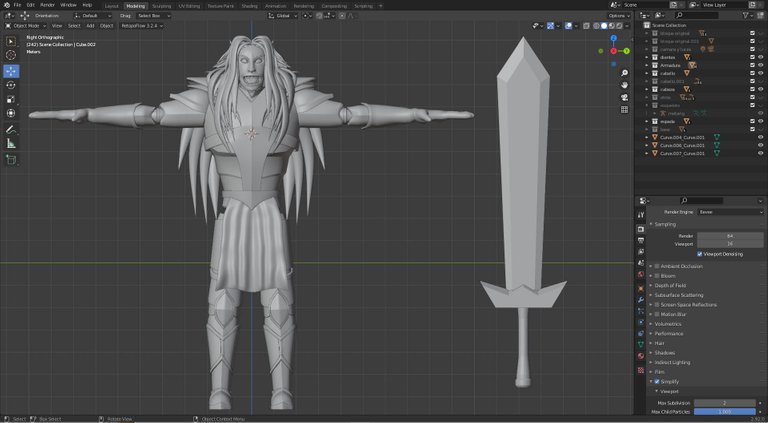 ---
This was my result using (Texture Paint) for the first time to work on a model and as I said before it gave me a lot of problems at first due to the texture saving problem that it brings, always use the save button that the tool brings to avoid lose the painted textures.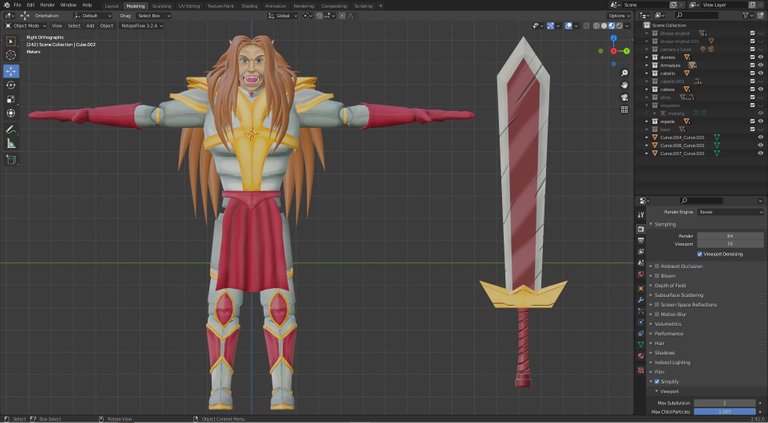 ---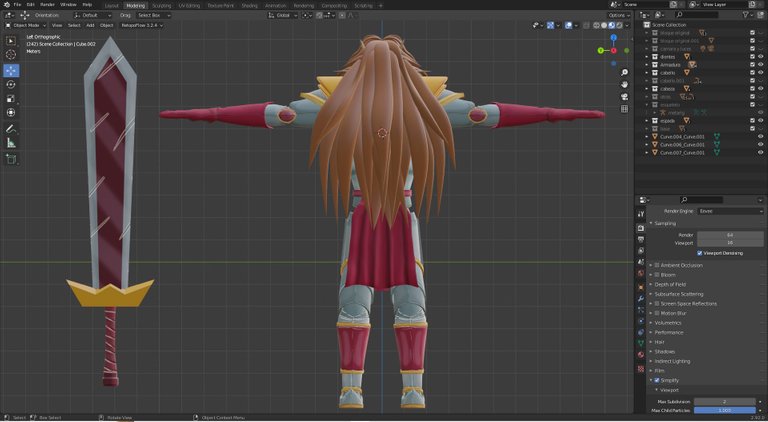 ---
Textures and render tests:
These were the render tests, this time with the help of a friend I put together a better light composition using the template he gave me, normally I used HDRi more to work on the renders.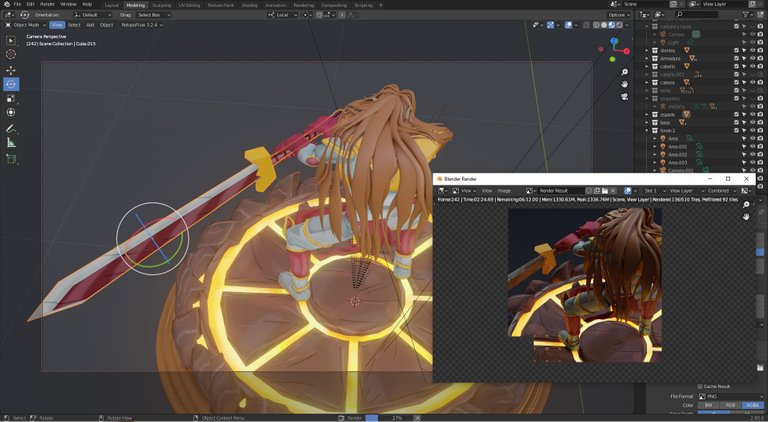 ---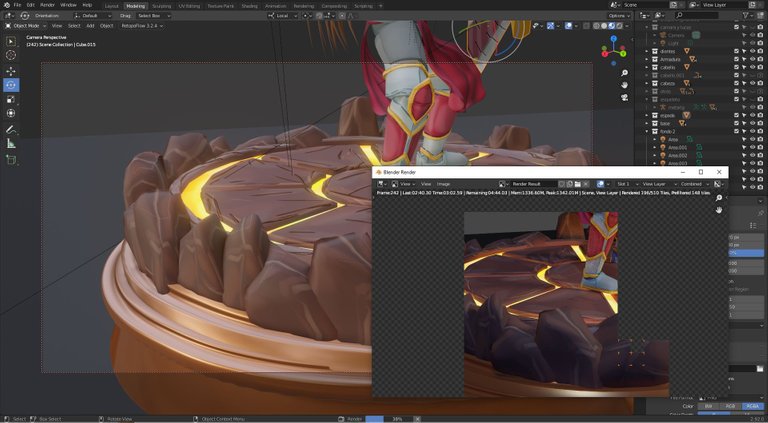 ---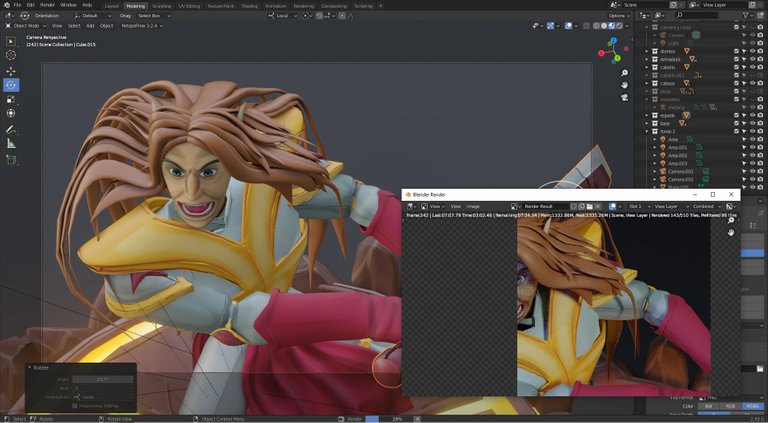 ---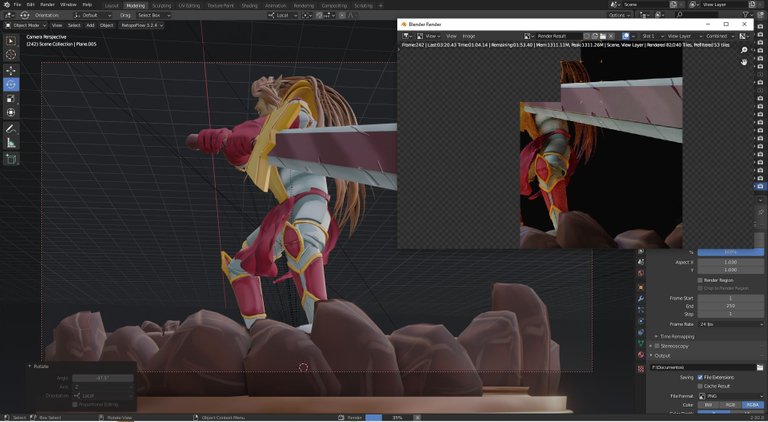 ---
This is the final result of the work, I had not worked on a model completely in Blender for a long time but as I always tried something different and learned to use a new tool, I know that the result is not so good but it is my first time using this painting tool, I hope you like the model.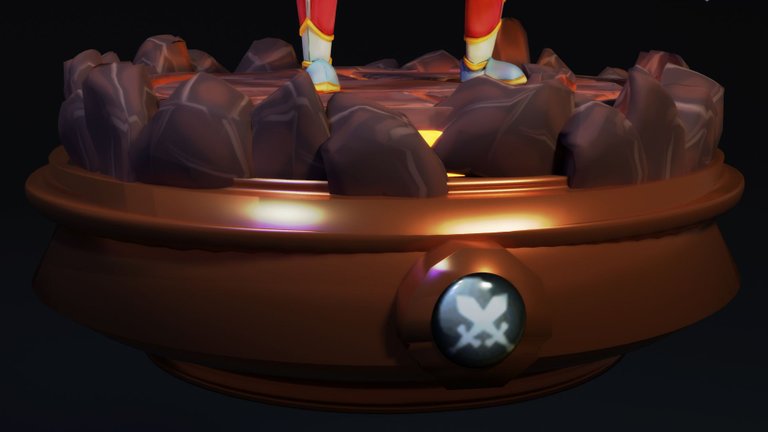 ---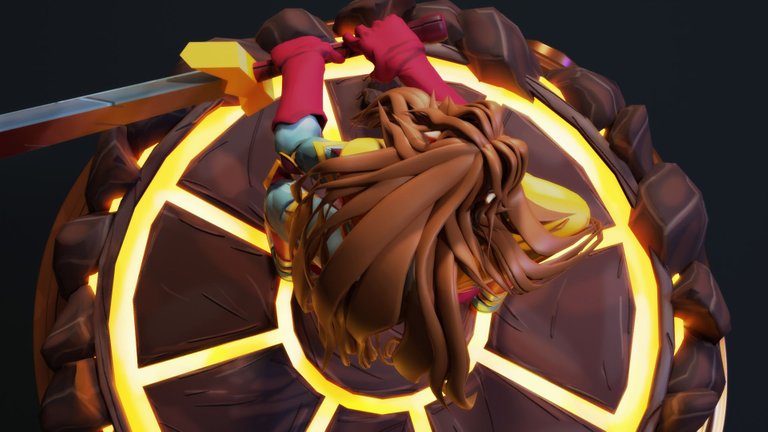 ---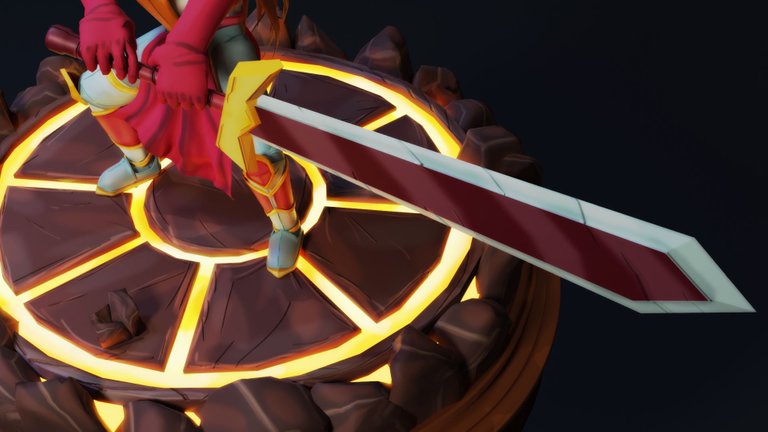 ---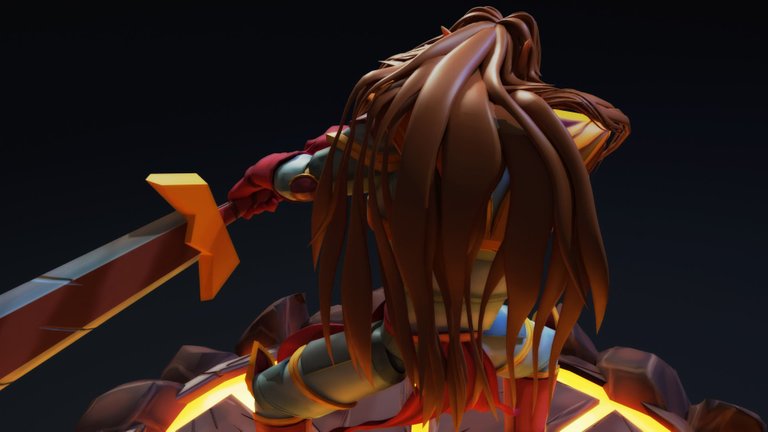 ---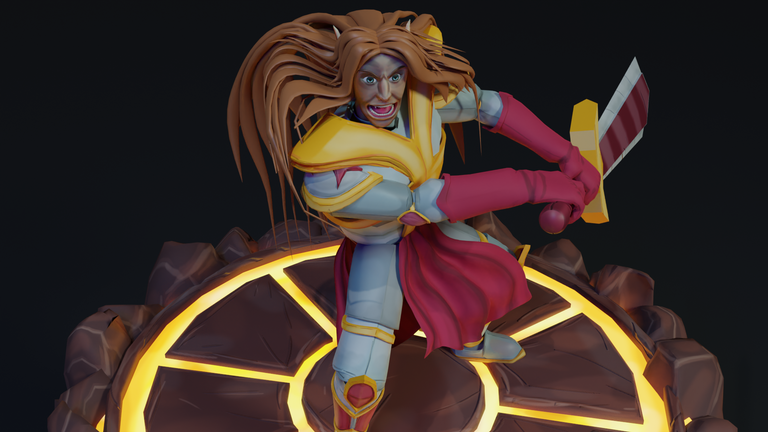 ---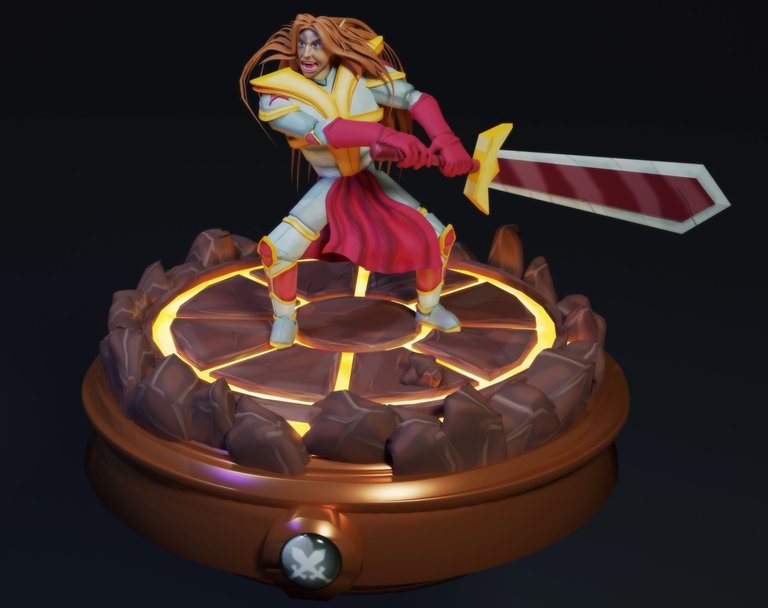 ---
Thank you very much and I hope you liked my post Greetings 😄
---

---
Mail: [email protected]
If you need my services you can contact me from my email or from my own Peakd profile leaving a message in my post 😄
---
---