100 Subscriber Party with Mamshie Luthien!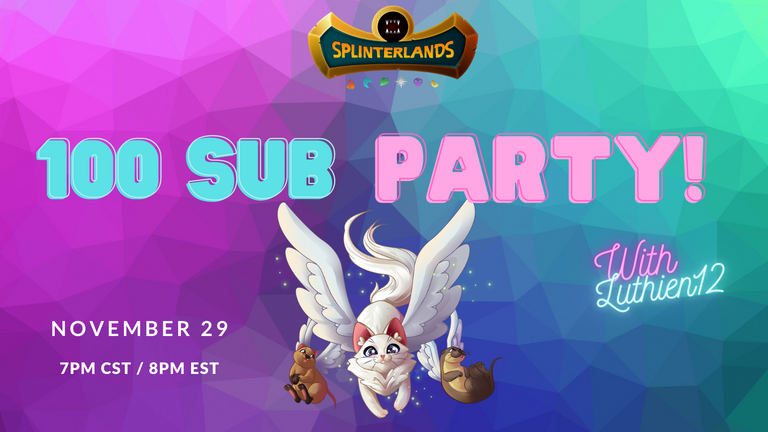 100 Subs! Woohoo!!!
Hello everyone! Please join me Monday night for a very special party to celebrate 100 Subscribers on Twitch! The party will start Monday at 7pm Central time, 8pm Eastern. That is 9am on Tuesday for my friends in the Philippines!
I am so excited to have reached this milestone, and I could not have done it without all of you wonderful people in the Splinterlands community! I appreciate each and every one of you so much. I can't wait to pass out prizes to show my love and appreciation!
Speaking of PRIZES......here is a small taste of what will be up for grabs!
Djinn Chwala
Gold Foil Pelacor Mercenary
Gold Foil Venari Heatsmith
Chaos Legion Pack
Djinn Renova
Lava Launcher
Gold Foil Pelacor Bandit
And SO much more!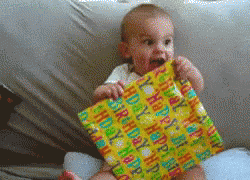 BEREN SAID YES!!!!
Finally, Beren said YES! To opening an Untamed Pack, that is! He said that I can buy one to celebrate reaching 100 Subscribers! So I will be opening one on Monday at the party! I am so excited.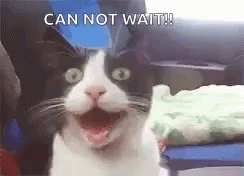 I hope to see all of you there!!!
Thank you to everyone in the No Sleep Gang who has supported me on this incredible journey. A very special thank you to @clove71 @rentaw03 @skyn @cmmndrbawang @drabs587 @ohmmygod @cutedawako @bakuoni @sgt-dan @bladesong @gameboyali @noempathy @blaceflo1995 @bordel @solymi @snyxnya @ivarbjorn @aftersound @mhowii @thercek and everyone else in the No Sleep Gang! I hope I didn't miss anyone! I love you all so much, my Splinterfamily! <3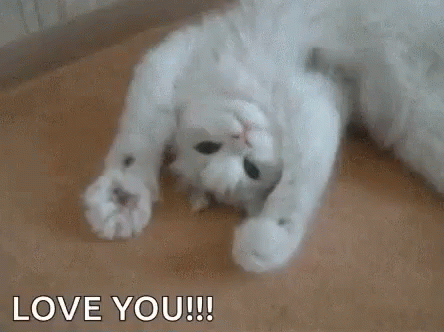 ---
---