SPS is pumping | My SL ranked season progress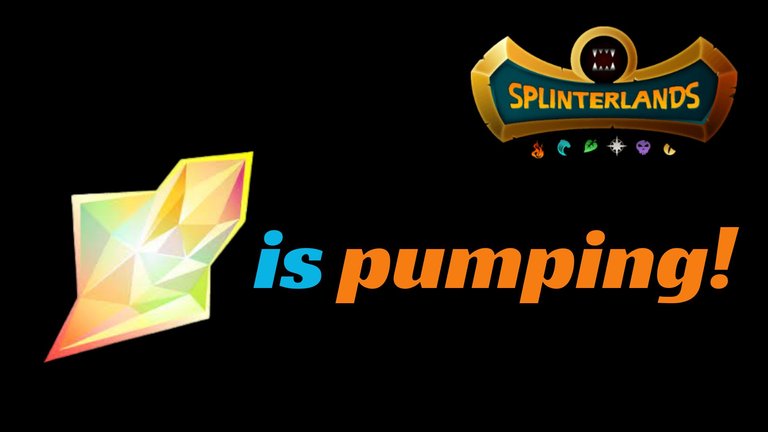 ---
What's up my fellow Splinterlands players!
I hope you had an awesome weekend with some good time spent with your loved ones, but if you are an SL player, these next 2 days are about to go tensed and busy for you, because that's what left for this ongoing ranked season to end, so I guess most of you are right now focused on your battles in order to reach your goals before the season end. For me, I use to play in the Champion league and after fighting extensively for last 3 days, I finally got achieved to somehow touch my goal of getting myself into the top 10 at champ Leaderboard. But as of speaking, my current position is 9th on the LB and with a slight trembling and I will be out of the Top 10 again, so am I done playing for the season unless I come out. I also rented a lot of cards in this season just to increase my gameplay level during the season end time and so far that's working quite well, but most of my rented cards have also expired and if I come out of top 10, I must have to spend a decent amount after renting once again, so I may stay happy with the top 25 rewards which is 40k dec.
---

---
Season Progress
Now, taking a quick look at my season overall progress, during the last 2 days playing on long hours has affected my season reward chests bar very positively, as my total season chests count is now 83 which is awesome considering I played almost the whole season with my own cards and only spent after renting during the season end time, which also helped me playing well in 2 ongoing tournaments as well, so that's a double win for me I guess. As for today's mission, today I got the Fatalities as my focus rule and finished playing for the day after I collected a total of 12 reward chests. However as I will probably stop playing for the season, no more chests will be added and as I didn't get anything cool throughout the season, I hope that at least the season rewards get me a decent amount of sps or some good gold foil cards but, only time will tell what is waiting for me actually.
---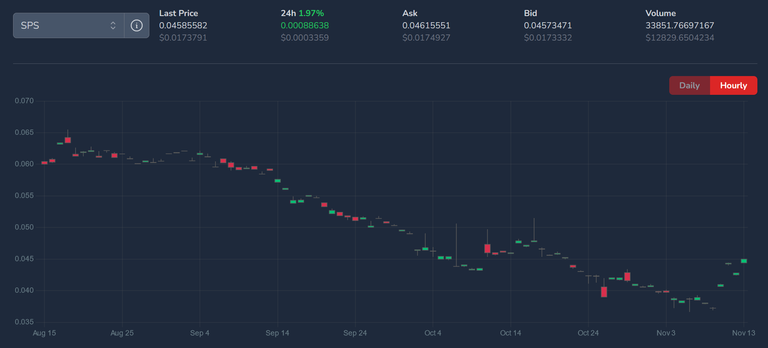 ---
SPS is pumping
Now let us start the talking regarding the SPS price and I guess many of you who are holding SPS are happy to see a good price appreciation finally after a long time. Yes, if you haven't known yet, SPS price is booming and currently being traded for 0.018$ per unit while DEC is still strong at 0.96$ per 1k dec. The economy after bearing a long and cursed near season is finally getting a dose of positive lness throu investment input. Ok one hand the pre-sale of the upcoming core csrdset Rebellion is live and selling packs and on the other, Lands will be released this week which is making the splinter fans go even more crazy already. I think both of the situations together are making such price movement and I am also loving to experience my SPS stake value getting increased by hundreds of dollars. Even though I re-invest and stake all my SPS back into the in-game wallet and don't keep liquid balance, I would not have thought to sell even then, because I believe this is only short term boosts but in long term SPS has a very good potential to reach 0.1$ - 03$. Anyway, as both SPS and DEC price is strong right now I think it will also affect the cards prices in the future.
---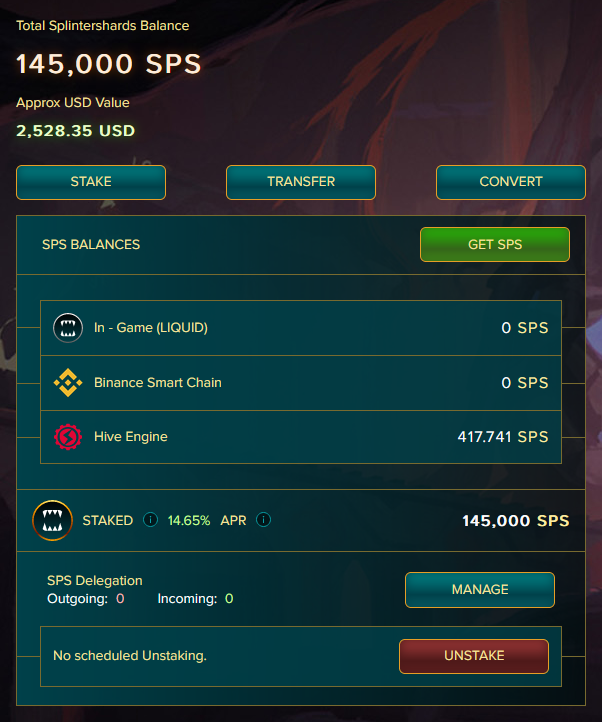 ---
Now looking at my stake, Right now I am possessing exactly 145k SPS staked in my in-game wallet and with keeping in mind about my long term goal of making a 200k total staked amount, I think it will take me another 3 - 4 months to reach there but the modern format is about to get changed soon by rebellion cards, so I hope this doesn't affect my earning drastically. On the other hand, now I also have to start saving a new fund to buy Rebellion cards in the near future.
---
I hope you liked reading my post about my season progress and SPS price. Are you partaking or have bought packs in the pre-sale? Let me know in the comments below and I will be seeing you all in my next post.
---
---

Wish you all good luck on all of your future Splinterlands matches.
Thanks for visiting my post, Please come again!
Stay well and keep playing Splinterlands!
Want to start playing Splinterlands? Click here
Posted using Splintertalk
---
---