Battlemage Secrets - You can't Knock me out, I am Martyred Up!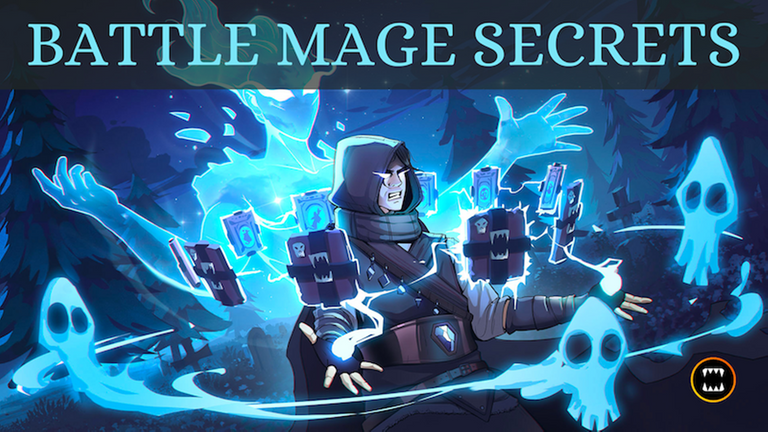 Welcome to this week's edition of Battle Mage Secrets, today we venture into the world of combating against the Heavy Hitters ruleset and utilizing this in your favor. For those unaware, "Heavy Hitters" gives all monsters the Knock out ability, with this in mind should a unit be stunned, absolute destruction would occur if hit again as the damage towards it would be doubled.

Conqueror Jacek would have been my first choice in this match up if available, this would be due to the amount of monsters available with stun in the Fire Team. There are a variety of monsters with high agility and with the added bonus of plus 2 and pierce, becomes a force to be reckoned with. As Fog of War was within the rulesets for this particular match up, scattershot would have been very useful. As I was not able to use Fire in this particular game, my Line up would go as follows:
1st Position – Almo Cambio (Untamed Rewards) – It has immune so you would not have to worry about it getting stunned, The high agility, high health and reflection of damage abilities would make this monster a harder target to hit and sustainable whilst your other monsters deal the damage.
2nd Position – Cornelius (Untamed) – Although it does not have reflection shield, this would be a great card to have in second as it will reflect damage also, it has high health and a regenerative ability. Great to use as a counter for blast damage and snipe monsters.
3rd Position – Sparked pixie (Untamed) – High Agility, High Damage, Stun ability as well as dodge, although has low health it is very difficult to hit on the backline.
4th Position – Venator Kinjo (Chaos Rewards) – Camoflauge, amplify, reflection shield and slow for 2 mana, this card is a beast. This provides amplify for your reflective monsters which can be devastating to low health opponents using ranged or magic.
5th position – Doctor Blight (Chaos Rewards) – Camoflauge, affliction and the poison abilities is what I look for, with scatter shot, although unpredictable,
6th Position- Countess Sinash (Chaos Rewards) – Camoflauge, affliction, swiftness and blast, when combined with scatter shot, this monster can really cause some damage, A must for a fire team.
Although I am not really focusing on the stun aspect, I am focusing on a faster and higher DPS team, with a tank that can sustain damage and is unaffected from the Knock Out Ability.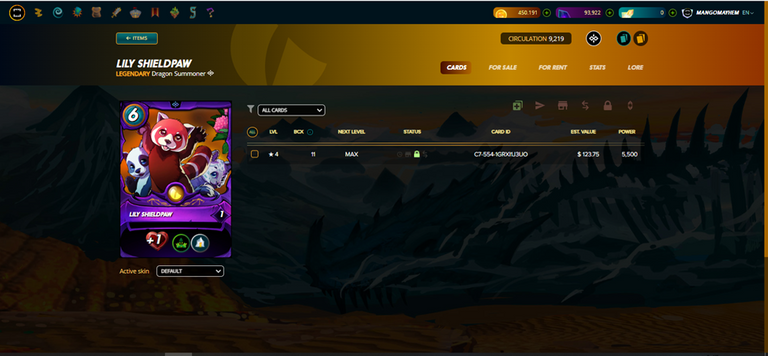 So based on the recorded game, Fire was not an option so I went with Lily Shieldpaw and a Magic Team. My strategy revolved around the Martyr Ability, using resurrection to boost my higher DPS units as my opponent would be forced to target Iziar, and once defeated would give bonus attributes to both my Oshuur and my Chaos Dragon allowing me to deal a high level of damage. My only concern regarding my opponent's team was the Chaos Dragon as it had Scattershot and some of my back units were weaker, I did not want the resurrection to be wasted on the wrong unit. The triage from Lily would help but the Camouflage ability was useless to scattershot.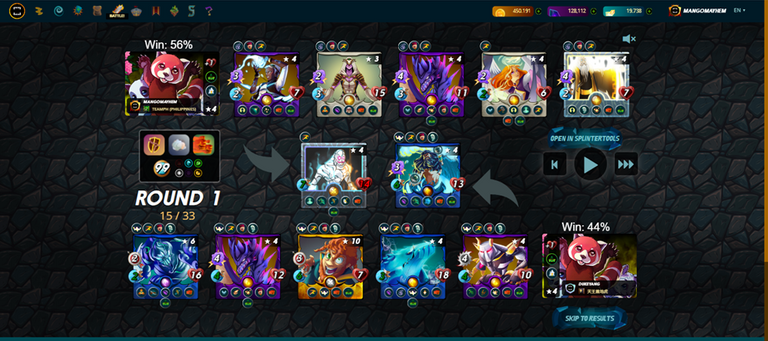 It was an intense game, and did not go the way I thought it would however, I must admit anything using the resurrection Martyr Metas are just so exiting and cool to use. The outcome was in my favor.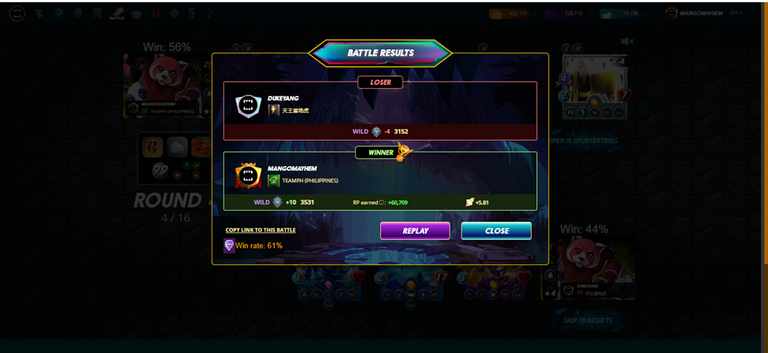 Should you wish to see this battle, please click on the link: https://splinterlands.com?p=battle&id=sl_dd89312c9dbd4ca95a4bad2d6b3591e2&ref=mangomayhem
Thank you for taking the time as to read my post, I hope that you found it informative. Should you have any questions, please do not hesitate as to comment below.
This is Mango Mayhem signing out, Ciao for now, and I look forward to seeing you on the battlefield.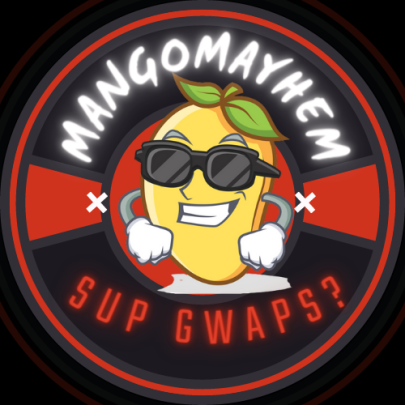 "We Thrive Together Kapamilya"
---
---