I was interviewed by the Brazilian magazine NFT Play – English version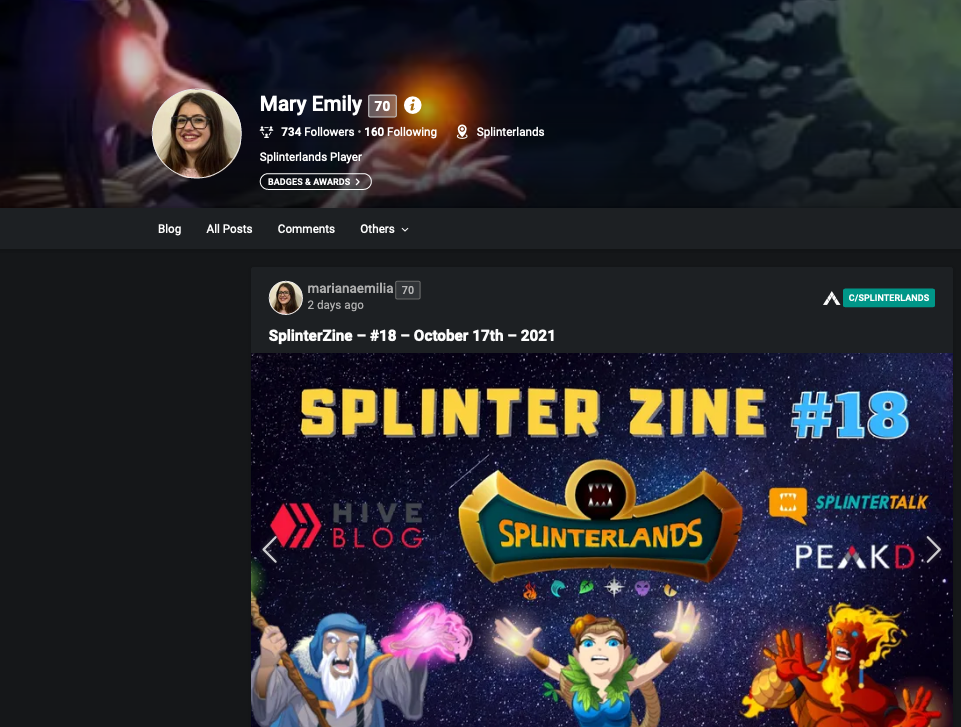 This is the original post of the interview made by the fastest growing magazine about NFT Games in Brazil:
NFT Play Interview with "Queen of Splinterlands" @marianaemilia
Below is the English version, I hope you like it:

HOW WAS YOUR INTRODUCTION WITH NFT GAMES AND SPLINTERLANDS?
I first started with Splinterlands, until a few months ago when I started playing Axie Infinity as well.
I met Splinterlands, formerly called Steemmonsters, when I was a member of the Steemit social network that runs on the blockchain STEEM. The game originated there and then migrated to HIVE.
At the time I didn't play, I just participated in card airdrops, so I started collecting all the game cards I could, but at the time the term NFT wasn't even known to most people.
Then, about 2 and a half years ago, I finally started playing the game, and since then I've always been reinvesting all my winnings in the game, buying more cards, and increasing my collection.
IS IT POSSIBLE TO MAKE MONEY TODAY WITH SPLINTERLANDS WITHOUT INVESTING A LOT?
Yes, it's possible to start from scratch, without investing anything and earning a lot of money, but the fastest way is not exactly playing, but creating content about the game.
This is possible because the game's official account supports content creators through a promotion called Social Media Challenge, on the HIVE Blockchain.
By participating you can be paid several dollars a week and use this extra income to buy or rent cards.
For those interested in doing this I can explain in detail how it works on my PEAKD blog.
WHAT IS YOUR PERCEPTION OF THE GAME'S EVOLUTION AND WHAT ARE YOUR FUTURE EXPECTATIONS ABOUT IT?
My expectations are the best possible, and I believe that the game will still grow enormously.
I've been playing for over 2 years and every day I wake up excited to do my daily quest, that is, I still haven't felt tired of it because the game is super fun.
BESIDES FROM BEING THE FIRST SPLINTERLANDS FEMALE PLAYER IN BRAZIL YOU HAVE ALREADY WON MANY CHAMPIONSHIPS AND IS CONSIDERED TO BE THE "QUEEN OF SPLINTERLANDS". DO YOU BELIEVE THAT THE GAME CAN ONE DAY BE OCCUPYING AN IMPORTANT PLACE ON E-SPORTS?
Thanks for the compliment but there are other girls stronger than me like @xawi, @clove71, and @rayne, who also started before me. And I was inspired by them to conquer my space in the game.
I hope so, it would be awesome one day to have a World Splinterlands Championship! And I would love to participate.
WHAT TIP WOULD YOU GIVE FOR THOSE STARTING AT SPLINTERLANDS AND WANT TO BUILD A STRONG DECK?
The tip is to start little by little, to go on learning and the game will still grow a lot, so there's no rush.
I believe that we still have many opportunities ahead of us, so don't try to rush, there is no need to be eager to acquire too many cards or a very strong deck from the start.
When we do things in a hurry and anxiety, we end up making a lot of mistakes.
At first, the best thing is to watch your opponents and see the strategies they use, then you try to build teams using the strategies you like best, and only then you should think about acquiring more cards, if they are affordable or within your budget.
Another tip is what I`ve already said, if you don't have a lot of money to invest in buying cards, you can grow by creating content about the game, such as describing your experience playing, your difficulties, and challenges, and get paid for it on PEAKD.
MANY PEOPLE ARE CONCERNED ABOUT THE RISKS OF PUTTING A LARGE AMOUNT OF MONEY ON THE BLOCKCHAIN, WHAT BASIC SAFETY ADVICE WOULD YOU GIVE TO SOMEONE GETTING STARTED?
Study how technology works and take it easy. Do nothing before understanding how the Blockchain works. The technology is very safe, but only for those who know how to use it.
The main thing is to keep your private keys safe, preferably offline, as in this case, even if someone has access to your computer, they will not be able to transfer your assets.
YOU STARTED PLAYING AXIE INFINITY A LITTLE AGO, YOU WILLING BE A WEIGHT COMPETITOR ON THE GAME?
Yes, I've already reached + 2200 rating points in Axie with a good team, but it's not that strong compared to the most tops. I enjoyed playing Axie at the Arena and plan to move up a lot more in the coming seasons.
IS THERE ANY OTHER GAME YOU LIKE TO PLAY IN YOUR SPARE TIME? WHETHER IT'S NFT OR NOT.
Now only Axie and Splinterlands. But sometimes I play chess because I always liked chess.
I used to play at school and I always won every chess championship I participated in.
I've also played a lot of online chess, nowadays I rarely play as I have spent more than 8 hours a day playing Axie and Splinterlands, but I still follow the biggest chess championships on the world circuit on Youtube.
MARIANA THANK YOU VERY MUCH FOR YOUR ANSWERS! WE HOPE YOU SUCCEED IN YOUR BRILLIANT JOURNEY ON SPLINTERLANDS AND NFT GAMES.
Thanks! I also wish good luck and success to everyone who is following this path of Blockchain gaming, a revolutionary technology that is changing lives around the world, let's go together on this journey, and hope to meet many of you on the battlefield!
---
Source: NFT Play

See this post on Twitter
Join the fun now: Sign up here.

---
---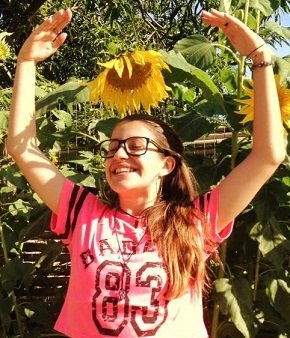 ---
---