My Risingstar Journey #1: How It Started And Where It's Going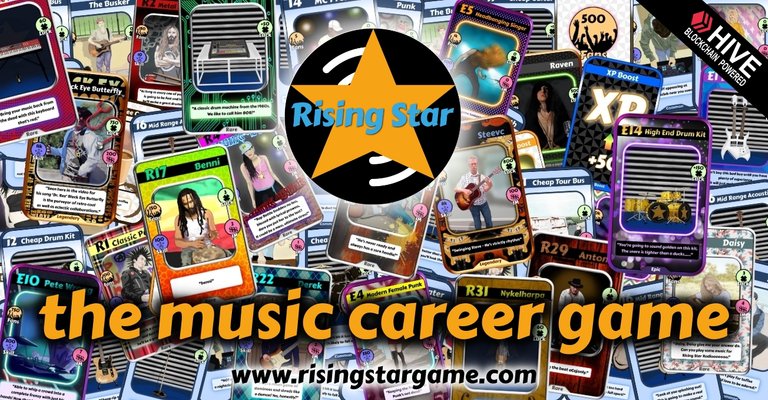 I started playing the rising star p2E game late 2021 last year, if I can still recall it should be around early November, so it's almost 3 months now and I haven't been able to make a post or talk more about the game due to me not having much idea or understanding about the game. So I did what's necessary, by learning more about the gameplay and hopefully some strategy
I did participate in giveaways and I do get lucky sometimes, I even got a card as gift from atifaman on discord.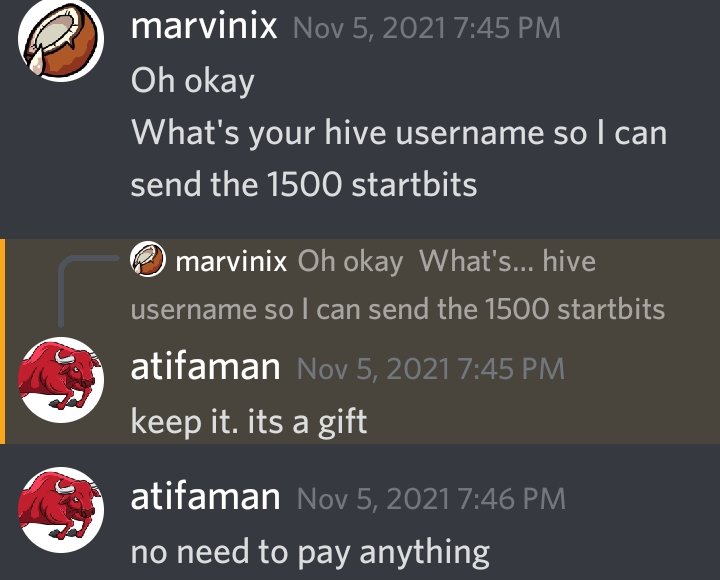 A mid range tourbus worth 1600 starbits that was my first starbits earning after playing for somedays*
I played for some days and it got to a point where I have to buy packs or go to the market to get cards and increase my stats, so as to be able to do more mission.
I had some spare funds which I planned to use to buy into any hive game I find interesting.
I wasn't blogging during these periods, I'm in an incognito mode on the blockchain and I just got tired of almost everything offline and online , deleted all my social media account in the process due to reasons best known to me , might talk about that in the future but that's a talk for another day.
I was searching for something I can keep doing for the main time without getting attached and have more time for myself to deal with what's going on with me.
I was into spl before but I didn't get to buy cards and the game seems too expensive for my portfolio, end of story the bronze iii reward was stopped and I stopped playing since I won't get anything in return for my time. I do battle fee time but no one want to battle with you innsuch a low level, most user just surrender immediately lol.
I get the reason why such action needs to be made and they made it known to everyone too, so not much left to do than to buy rs pack because that one isn't about winning or losing, we all get to win by starting mission and listening to music by hive users e.g stickupboys, Trenton , raven and many others who are all artist with their album on the game as NFT. You can get one from the nftmart site, very easy. I see myself making an albulm myself in the future too and tokenizing it here on hive.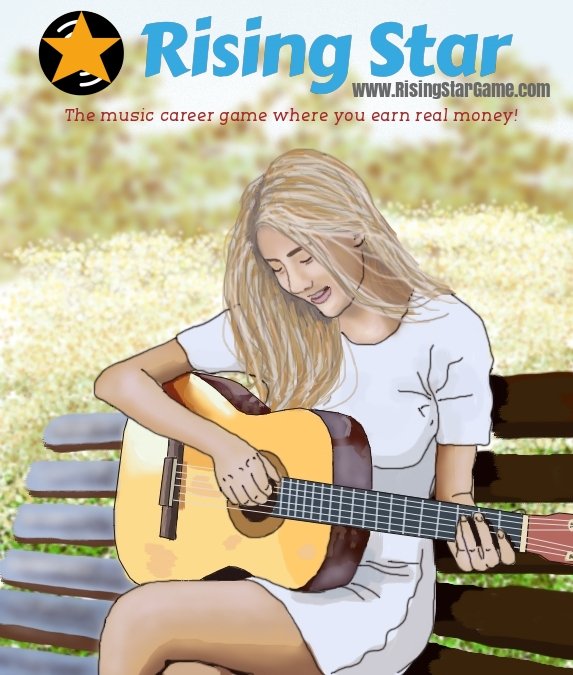 Now to my pack story 😊
I made a purchase of 100 hive from my binance account to get the 24 packs because i will be getting a free Brahms card through this purchase.
My 24 packs opening was a very profitable one as I got a legendary pink limo 🤩 with 5k fans but my ego got to 65% after the pack opening.
Thats too much ego for a youngstar like me, for this reason I had to list the cards on the market for 150 hive and hopefully I get to open another packs from the sale.
The next day hive pumped to $3 and I was very amazed because I bought 100 hive at around 0.9$- $1 range if I could still remember correctly.
All things being equal my pink limo sold for 150 hive after about a week on the market and I'm confused about what to do next, I was thinking about saving up to 1m starbits before to enable me to run the millionaire mission.
This came early, because with 150 hive in the market I can get the 1m starbits without stress. Sad thing is that I'm required to be in level 50 before I can start then special mission , my current level at that time was 30 so its not even close.
I opened packs all over again and went for the thrill just as foxon suggested , The maximum starbit I can earn per mission increased and I now earn more starbits daily due to my overall fans.
Here's my current stats in the game;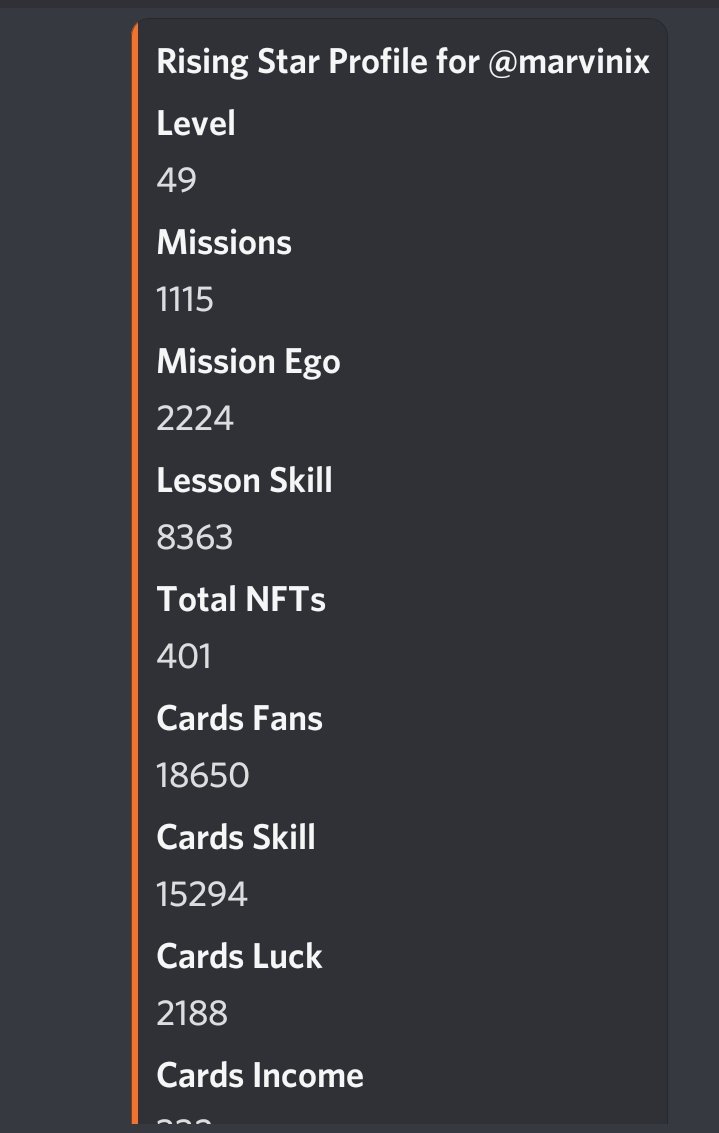 I'm still keen on saving up to 1m starbits to be able to get the millionaire card and start doing the mission daily.
Currently, I'm now in level 49 and anytime from now I will be in level 50 and to be able to track my progress to the 1m starbits.
I will be posting about my daily activity daily missions to how much starbits I earn/buy adding to the total balance on HE.
Here's my current starbits earning.
Starbits On HE : 70216/1000000
That's about 7% progress towards my long term goal.
This is the start and I can't wait to do the mission when I hit my target, I might start a giveaway by that time or not but till then I will be making daily post about my rs journey.
Have a beautiful weekend and you can play the rising star game through my link here
SEE YA NEXT TIME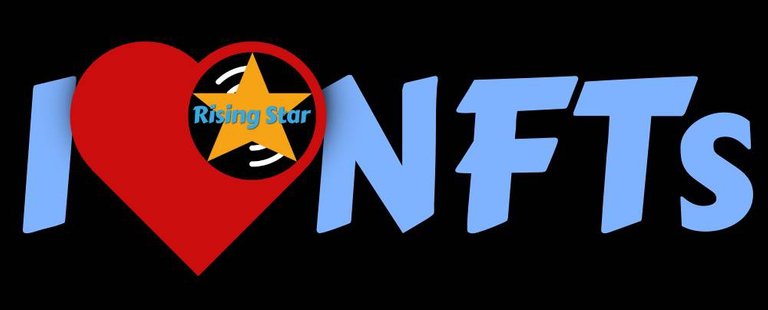 May The Stars Be With You

Posted using LeoFinance Mobile
---
---