Splinterlands inspired artwork- entry for week 248
Hello everyone, i made a new drawing today. its been forever since i participated in splinterlands art contest. Mostly because i haven't been drawing much lately.
But this time i wanted to draw something monstery... and so i thought i could submit this piece of work for splinterlands art contest.
This is not any particular card in the game, but i guess this is a little bit like the "shadowy presence" card. there are two monsters in there, and my drawing shows three interjoined head with different facial expression and design.
i guess its creepy enough. i wanted to spend a little more time on this drawing but then i got exhausted so i stop at this point. it felt like a good enough stopping point.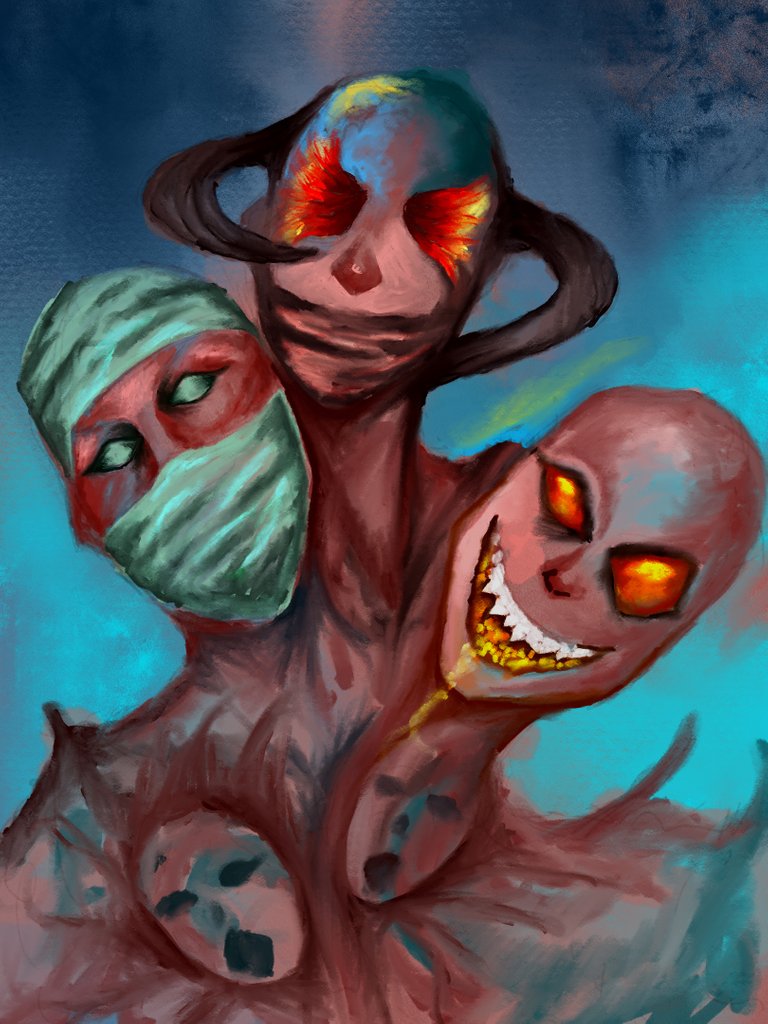 i made this drawing using procreate software on my new ipad, one interesting fact about this drawing is that other than the sketch layer i only used one other additional layer for this drawing.
that is so unlike me, i normally work with at least three layers.
but this was a fun experience to draw this.
here are some process shots of this drawing.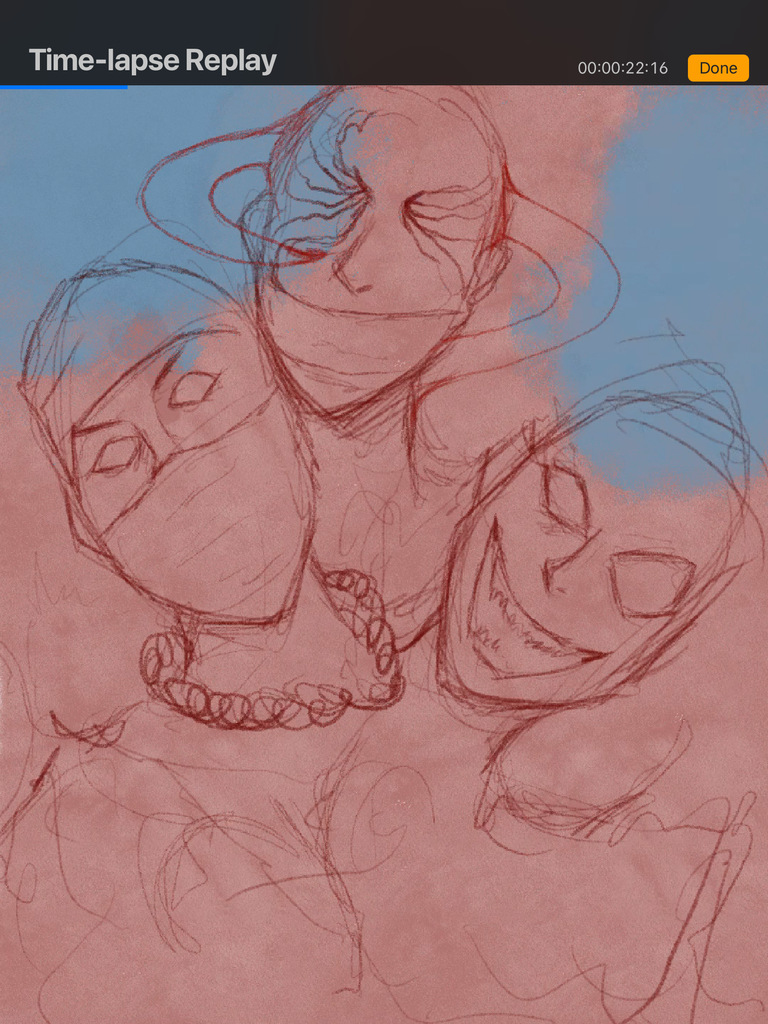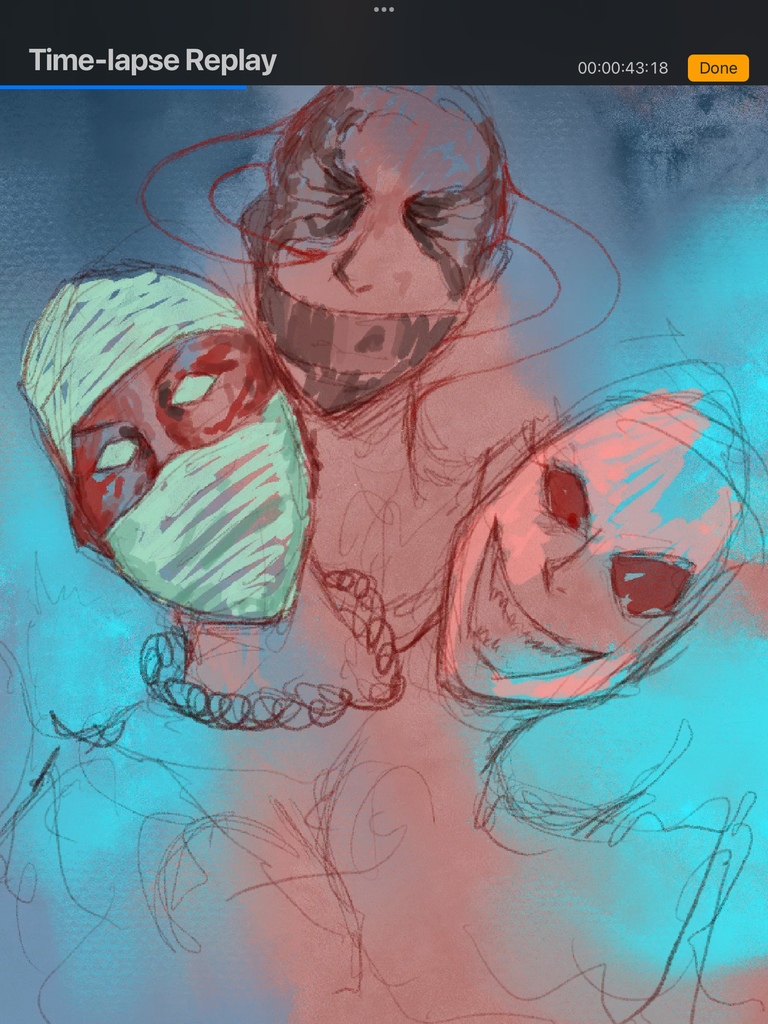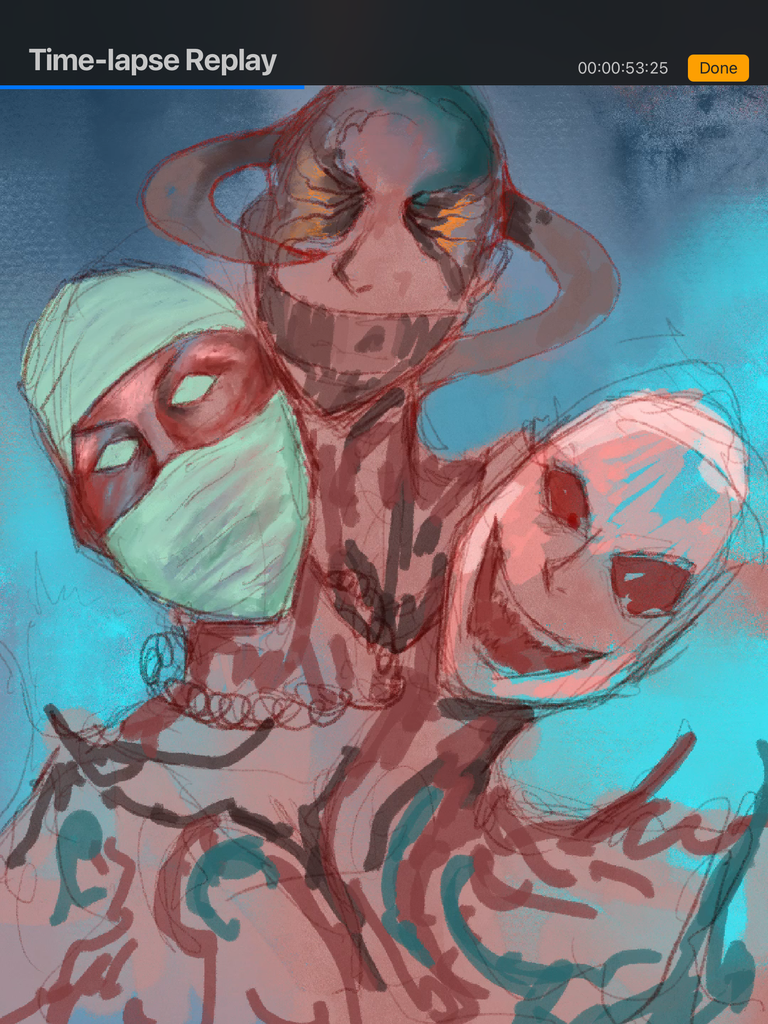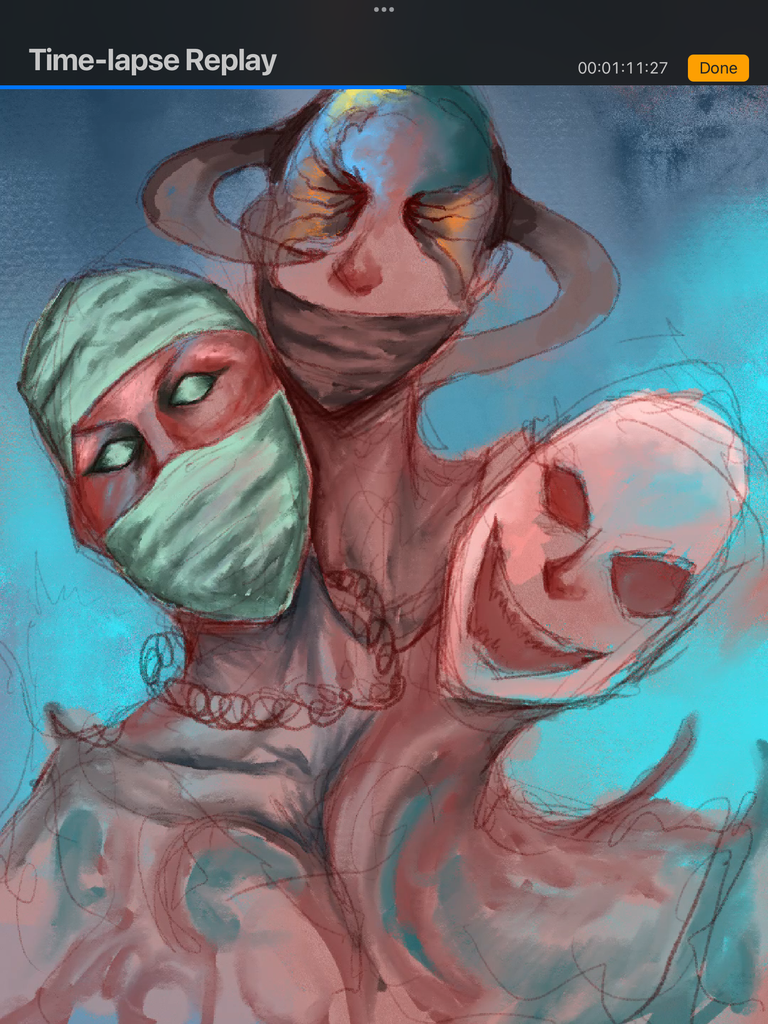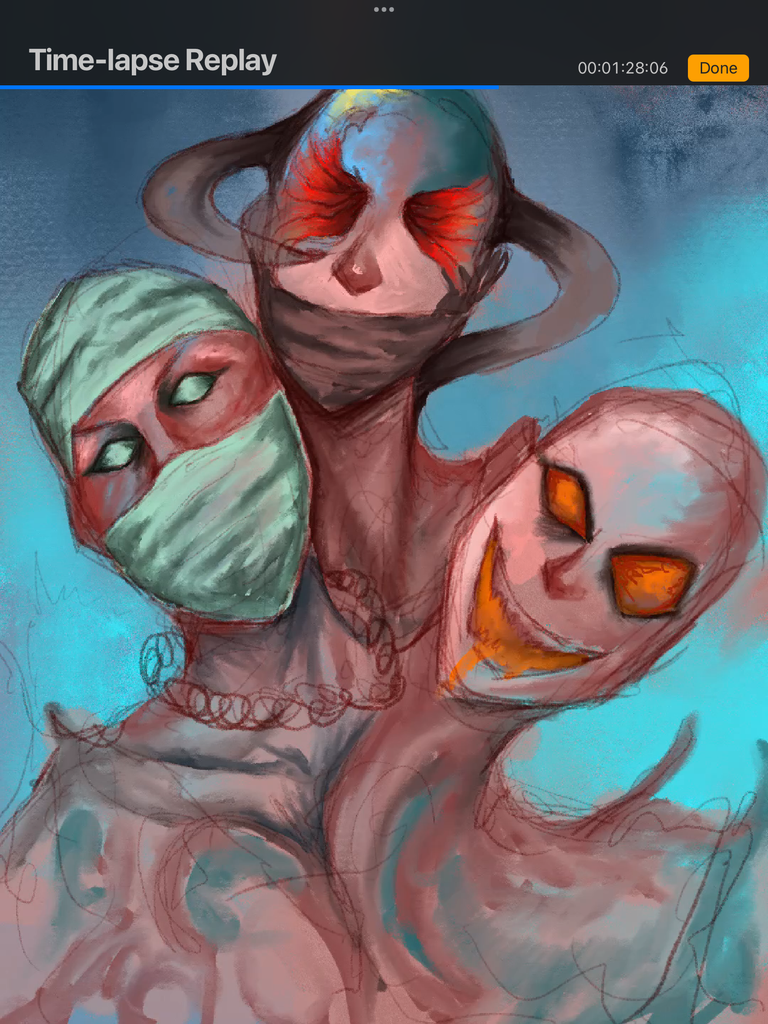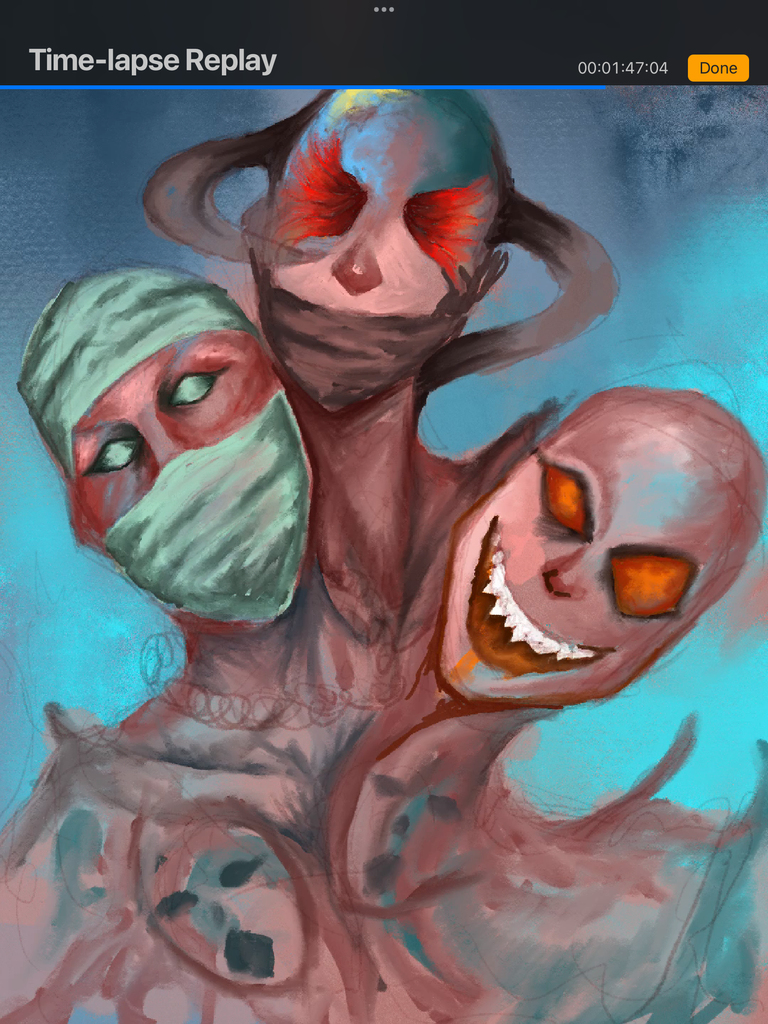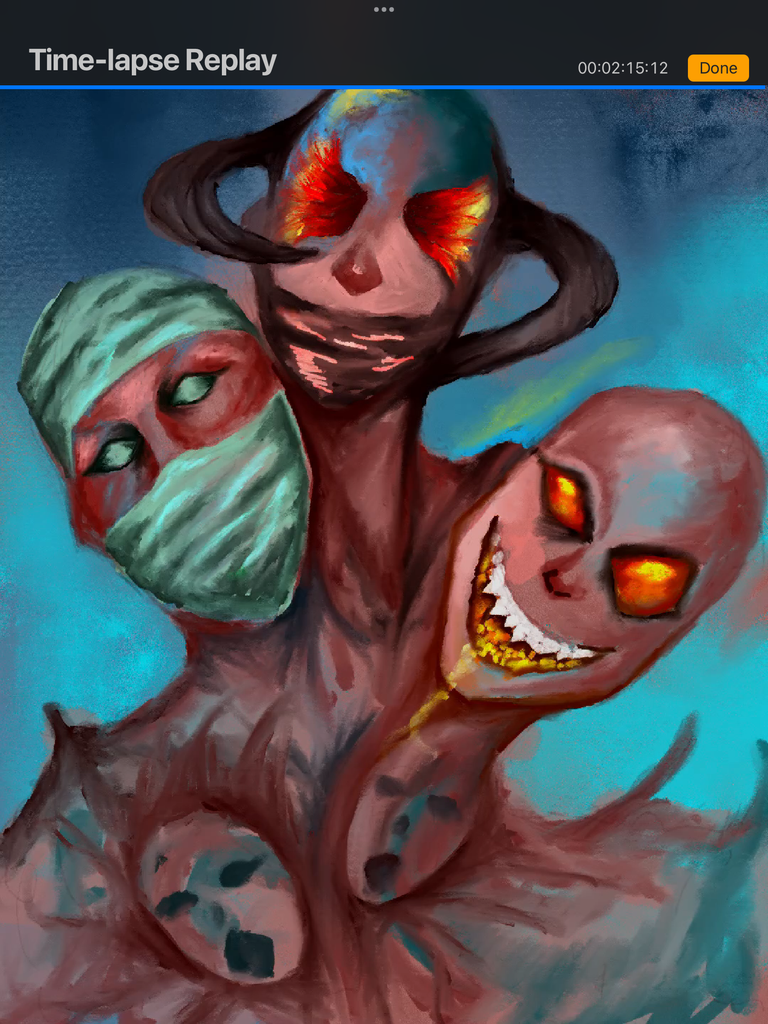 ---
---