Opening Season end rewards for Bronze 1
Unfortunately, it was such a busy week at work that I barely had time to work on my NFT games for both Axie and Splinterlands.
There were times I could not finish the 10 PVP matches in Axie per day because I was so tired from work and this also meant that I could not put in enough hours in Splinterland to get into Silver 3.
I had to settle in Bronze 1 but I still got 9 chests. Next week we have a new starter so that should free up my time so that I don't do the majority of the tasks and be more on a leadership and support role.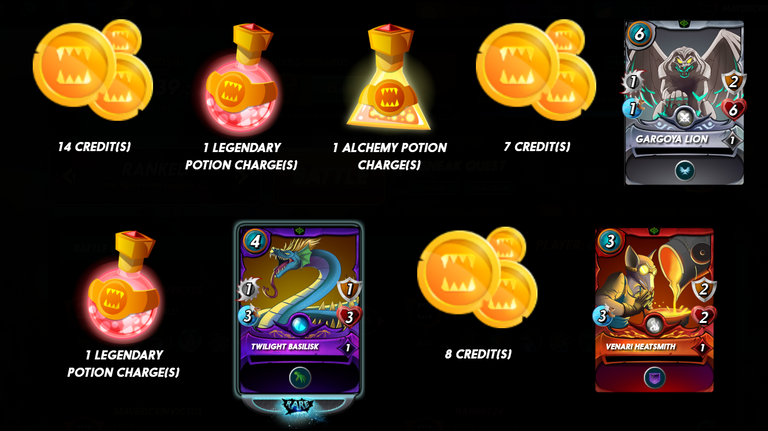 So at opening I saw I got a Gargoya Lion which is good so that I can continue to level it up. I use it mainly when the game status has an Earthquake and so I need flying creatures. With a hefty HP and decent armor it usually is my tank.
I also got a Twilight Basilisk which is a rare card and not bad stats for a mana cost of 4.
Overall I think its a good enough rewards considering I was not able to reach Silver 3. I hope this season would be better.
---
---