Opening Season end rewards | Splinterlands
I am so bummed out that I was not able to reach Silver 3 this time. It seemed that I lost more than I won and could not get into a decent win streak regardless of the element and combinations that I used.
I would normally use Earth or the Death element as it offers the biggest flexibility and benefits for any situation however this season it was hard to rack up continuous wins and I was off by 150 points from reaching Silver 3.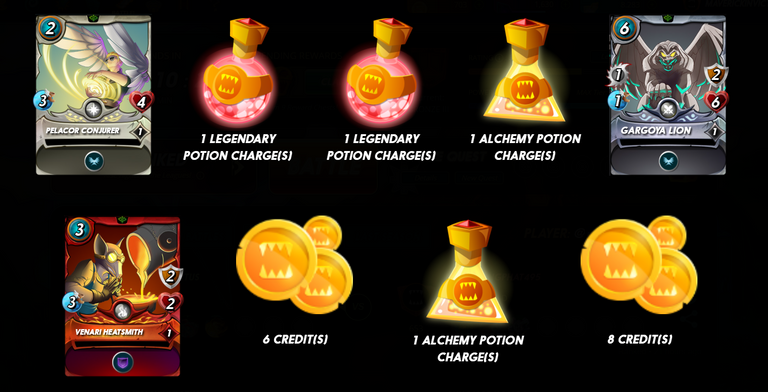 Even if it was just Bronze 1 it was a decent enough loot with 3 cards given.
I will use it to level these existing cards.
---
---