Openings Season end rewards for Silver 3!
Since this is the first time I have reached Silver 3 league in Splinterlands I was really excited to open the 12 loot chests!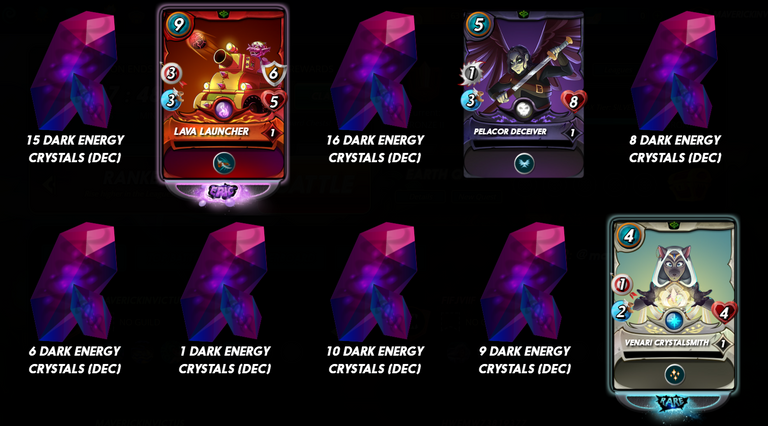 Boy it did not disappoint with 65 DEC and 3 cards. I got an epic Lava Launcher for the Fire Element which I don't have. A Pelacor Deceiver which I can use to combine and level my card and a Rare Venari Crystalsmith for the Light element!
What a haul! No more credits or pots for this season-end reward!
I will definitely try to reach Silver 3 again for the this season.
---
---