Splinterlands - Had a Bad Day? Can't Be As Bad As Me :p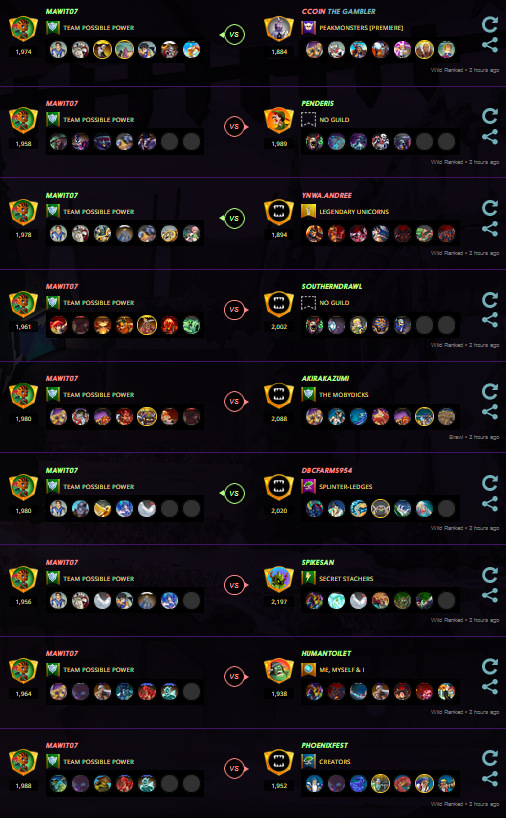 The amount of game play activity has match or even exceeded pre-soul bound reward cards.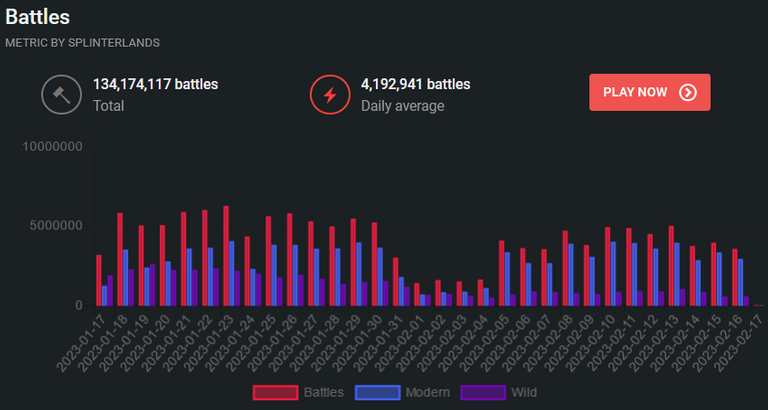 Can it be with the more battles there are it means better players coming back into the game or bots? I am struggling to get a decent win streak going and it is clearly shown in the latest season. The best I could do is a three wins streak. I would be surprise if indeed it came to be more good players who left during the introduction of soul bound to be coming back to play, wouldn't you?
Brawl Performance Near Bottom
My results for the most recent brawl was likely a new year low. I came out only 1 win more than losses which isn't my best performance but worse off I came in ranking literally near the bottom of the guild.
I guess on the bright side my guild came in first so I was able to collect +55 SPS staked and over 6k merits. I am stashing my merits for a big pull down the line.
Summary
We all have good days and bad ones. Today I had a bad day playing the game but am hopeful better outcomes in the days ahead. Meanwhile I can see the positives as I a soul bound summoner to my collection.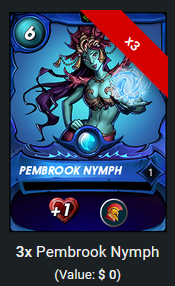 Until next time thanks for reading!!!
https://images.ecency.com/p/HNWT6DgoBc1692QWn5trsLBYecSp3jKD1kzdmSDR4FGzPSXomkgLtisN5TzrwHTsD1D4ocqDPHpFztKzeH4ibh1vQVU3d3dSaB6VYJ1U3RdsSDi5spmdafX25ph.webp?format=webp&mode=fit
If you want to play splinterlands then SignUp Here
I have plenty of other cards for rent! Just go on peakmonsters and check out the market place and if you are curious what I offer here is a link:
If You have yet to take part in playing this great game called Splinterlands please click on my referral link. It is free but in order to earn real assets such as cards and token you would have to invest in a starter deck or purchase game cards. Join the discord to learn more. Good luck!

THANKS FOR READING! CONTINUE TO PLAY SPLINTERLANDS!

---
---