Splinterlands - Rarest Cards In The Game?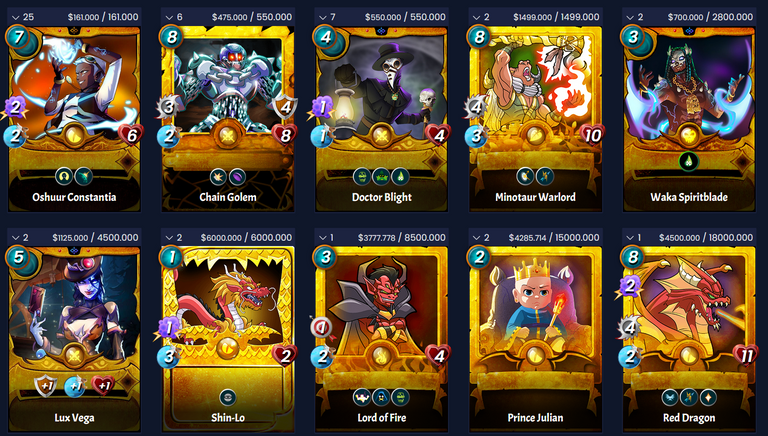 Since a new cards are about to come out I was curious as to the amount of legacy card's quantities still in play. Then while playing battle matches I noticed a Splinterbite message indicating the rarest card in the game was a gold foil Mighty Dricken.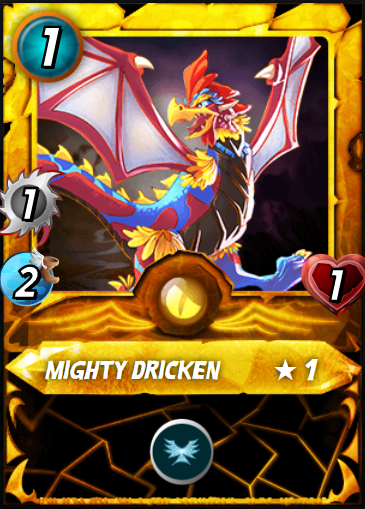 Who would have thought the card above would be the most rarest of them all? I remember when the regular foil version for the card was selling around $100. Mighty Dricken only came in at max level as it was pulled through mystery potions that could only be open once daily. Now the potions no longer exist and the promo cards such as Mighty Dricken can no longer be earned.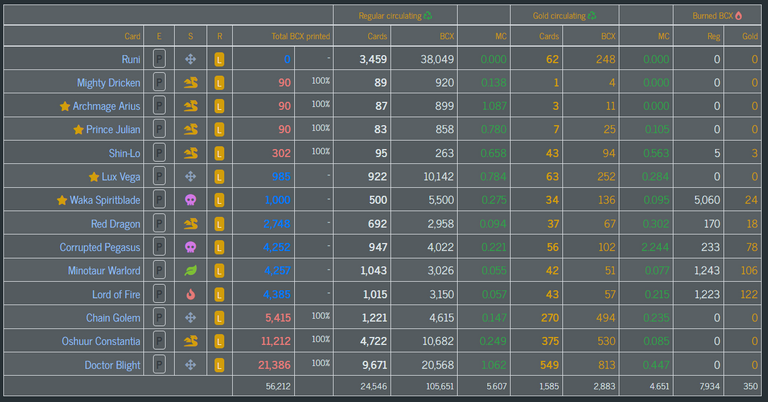 The card game play I would not say is earth shattering or the even outstanding compare to other legendary promo cards so definitely a surprise to me that only 1 of its kind ever to exist.
Mighty Dricken beats out summoners Archmage Arius and Prince Julian which are by far some of the most limited and most sought after summoners in the game. From a timeframe both Archmage and Prince came out before Mighty Dricken, but yet here we are seeing that Mighty Dricken is the rarest of them all. It could possibly be because some owners of the gold foil Mighty Dricken burned their cards making now only one ever to exist. Hopefully the owner keeps the remaining last one as they have the rarest card currently in the game as its only one.
Even right now in the open market one can not purchase the gold foil Mighty Dricken since owner is not selling. Only reason I learned of its rarity is through Splinterland's Splinterbite messages.
Until next time thanks for reading!!!
https://images.ecency.com/p/HNWT6DgoBc1692QWn5trsLBYecSp3jKD1kzdmSDR4FGzPSXomkgLtisN5TzrwHTsD1D4ocqDPHpFztKzeH4ibh1vQVU3d3dSaB6VYJ1U3RdsSDi5spmdafX25ph.webp?format=webp&mode=fit
If you want to play splinterlands then SignUp Here
I have plenty of other cards for rent! Just go on peakmonsters and check out the market place and if you are curious what I offer here is a link:
If You have yet to take part in playing this great game called Splinterlands please click on my referral link. It is free but in order to earn real assets such as cards and token you would have to invest in a starter deck or purchase game cards. Join the discord to learn more. Good luck!

THANKS FOR READING! CONTINUE TO PLAY SPLINTERLANDS!

---
---