A Song For Afri-tunes - "Oghene Doh By Frank Edward" Cover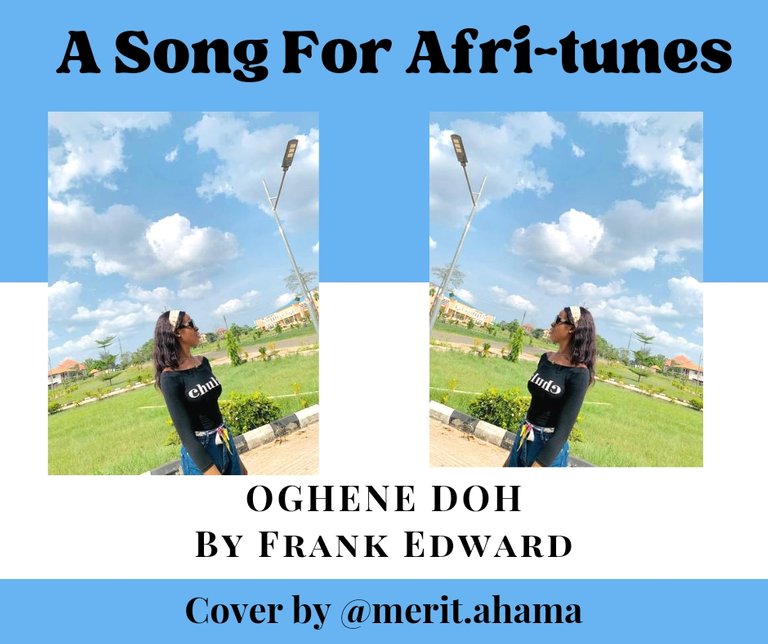 ---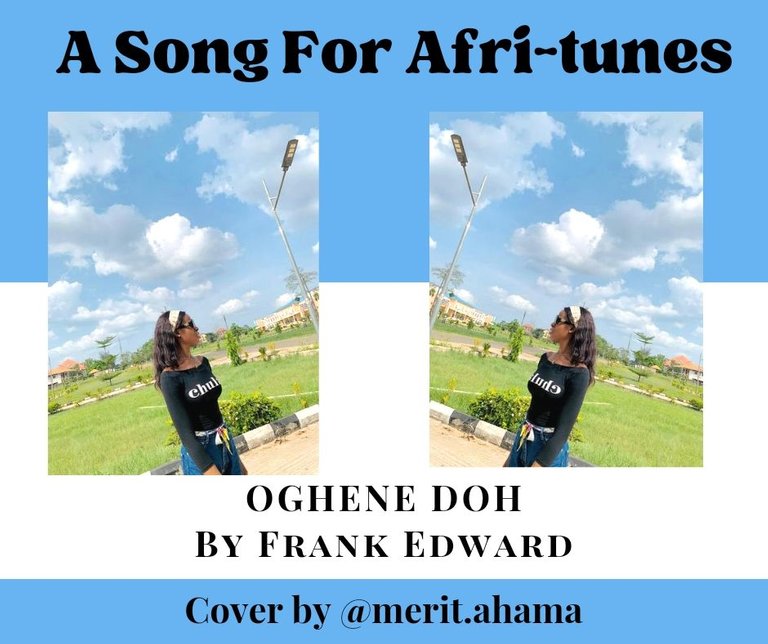 Image is designed here
Hello Afri-tunes community!
It's Mhizsmiler here again with a cover of another song (A worship song) by a favourite musician of mine, Frank Edward. This song was a piece of cake for me as I've known it for a very long time even though I'm not sure I did it well enough compared to the original singer.
"Oghene Doh" will be the first song I've done of my tribe language (Urhobo) but I'm not going to count it as one as it had more English than Urhobo in it. So expect a thorough Urhobo song from me in the future, can say when exactly because I plan to make it outstanding 🥰 I nor dey use my tribe language play, you know lol.
This song is simply about being grateful and I honestly can't say enough how grateful I am for everything that has happened through the years. While others have cries so much for losing their loved ones, money, good health, houses, business and even investments... I'm here feeling grateful for not having to experience all that through this year.
The countdown to the new year has began and I can only say "Oghene Doh" as in "Thank you, God" sang in the song for God allowing me to see the end of this year in good health and comfortability. I think a whole new post will be perfect to give a breakdown of how my 2022 went for me and my goals to achieve in the new year.
I hope you do enjoy my cover of the song, your comments will be very much appreciated...
A part of song lyrics
For the things you've done for me
Kiri doh doh doh kiri doh (You do well)
For the life you gave me yeah
You brought me close to you
Kiri doh doh doh kiri doh (You do well)
And you call me your own
What more can I say
Oghene doh (Thank you God)
Doh doh doh (Thanks, thanks, thanks)
Oghene doh (Thank you God)
Iye
Oghene doh (Thank you God)
Doh doh doh (Thanks, thanks, thanks)
Oghene doh (Thank you God)
Iye
Lyrics source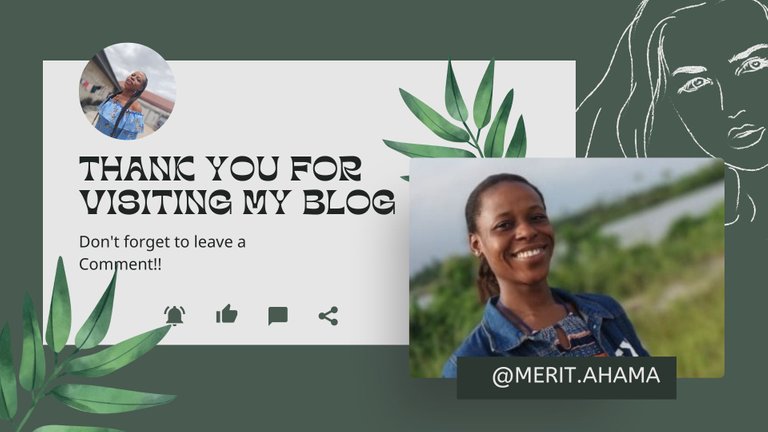 ---
▶️ 3Speak
---
---