Heatbreak at the midway point of the 52 Week challenge. Chaos pack opens for $0.44...
I am opening 52 packs in 52 weeks of Splinterlands Chaos Legion. This week hurt pretty bad with a return of $0.44. Ouch to the ouch. Pack opening is at the end of this post. Let's find some good in today instead!
So, let's focus on a few positives today.
HIVE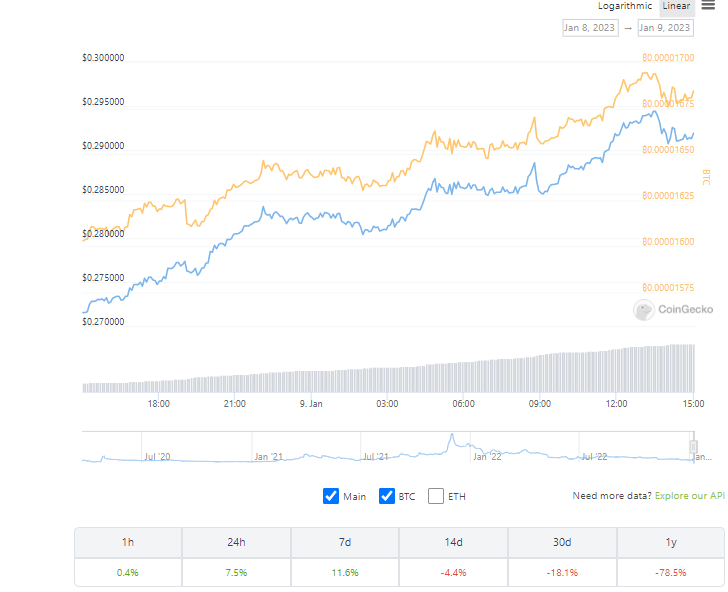 From Coingecko, we can see that Hive is at $0.29. Maybe we'll break back into the $0.30s today. Hive is up for the last 7 days. Crypto might be putting most of the bad news in the past. Memory is short in crypto.
As usual, Hive tracks Bitcoin. BTC is up. Hive is up. I moved 60 Hive to HBD today. I think Hive will go higher, but I have a long-term strategy to build HBD in 2023. So it was part of my dollar cost averaging.
SPLINTERLAND ASSETS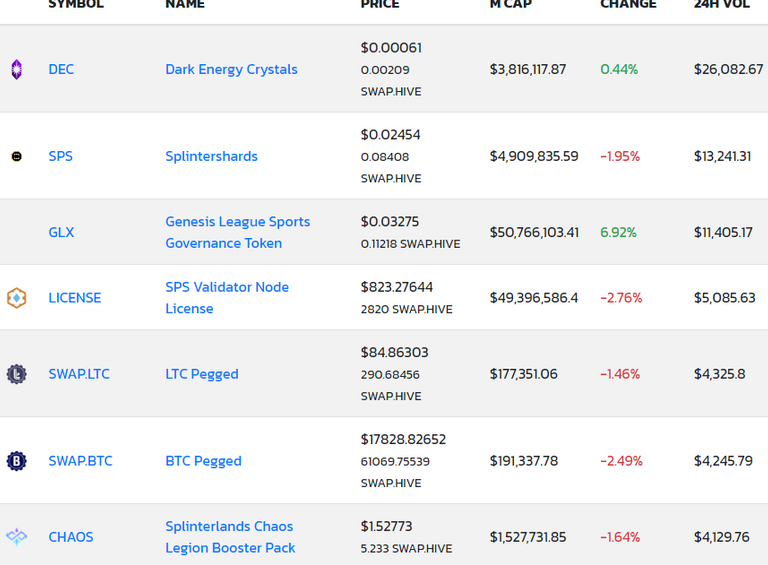 DEC hasn't changed much after dropping last week. SPS is showin some turnaround. Looks like GLX has hit a level where it hangs out without much change around $0.032. And Chaos packs have started recovering from the $1.30s to the $1.50s. Above image from Tribaldex.
Also, I thought this was a good article on SPS. https://peakd.com/hive-167922/@tobetada/crypto-analysis-or-sps-first-green-weekly-candle Thanks @tobetada for the analysis. I like to see the green candle!
So, how's my pack return going?
I purchased the packs at around $2.25 on Tribaldex, which is a great discount from the retail price of $4 a pack on Splinterlands. Well, it once was. Now with packs around $1.50, it seems like I overpaid.
But will I have a profit at the end of the year?
Again not this week. The return on this pack was a shabby $0.44. There's a few low level renters, but there just isn't much in this back that redeems itself.

The cumulative cost at this point is $58.50, while the return is now at $62.68. The gap continues to narrow!
If you want to play a great Play 2 Earn game, use my referral code for 5 free cards delegated to you for the first 30 days and a bonus of 5 free cards given to you if purchase a Summoner's Spellbook https://splinterlands.com?ref=methodofmad
---
---