SPL - FRIDAY GIVEAWAY


Congratulations to our very first Winner!
@subashtecy



​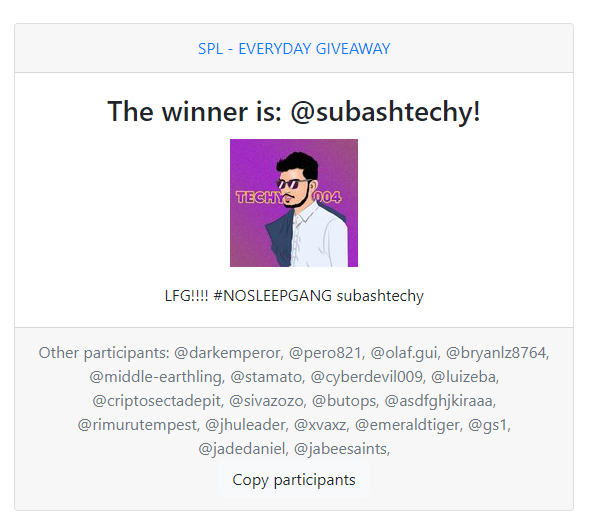 Another day, Another Giveaway! Lezgooo!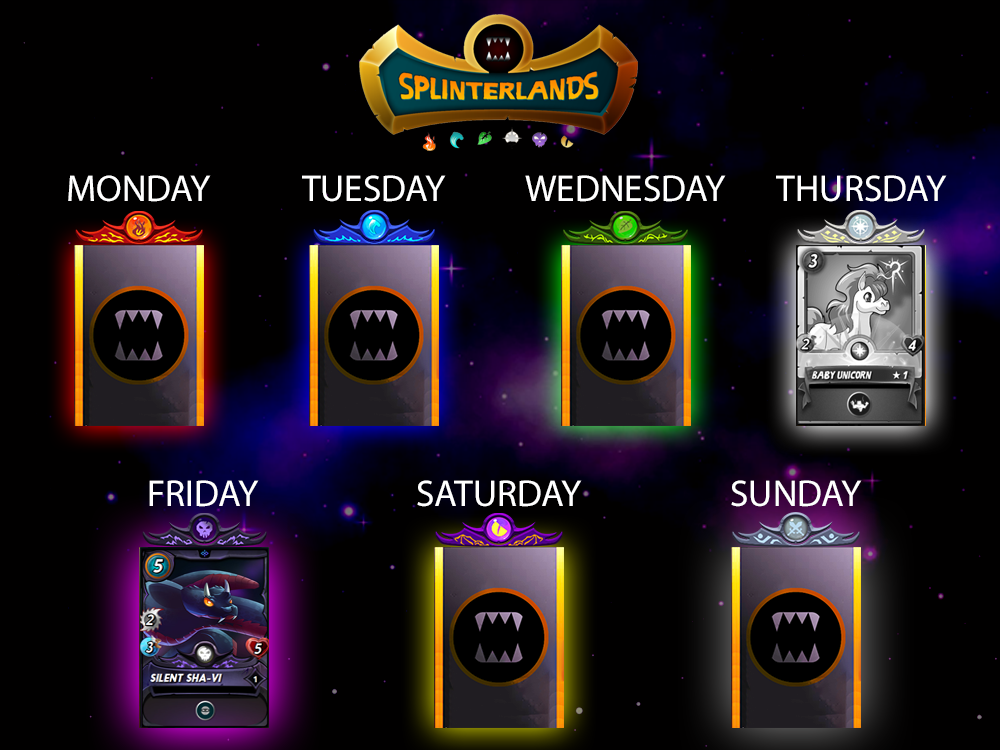 ​Our next giveaway is SILENT SHA-VI is our giveaway on
my upcoming stream tomorrow!
Please don't be confuse with the image and the time zone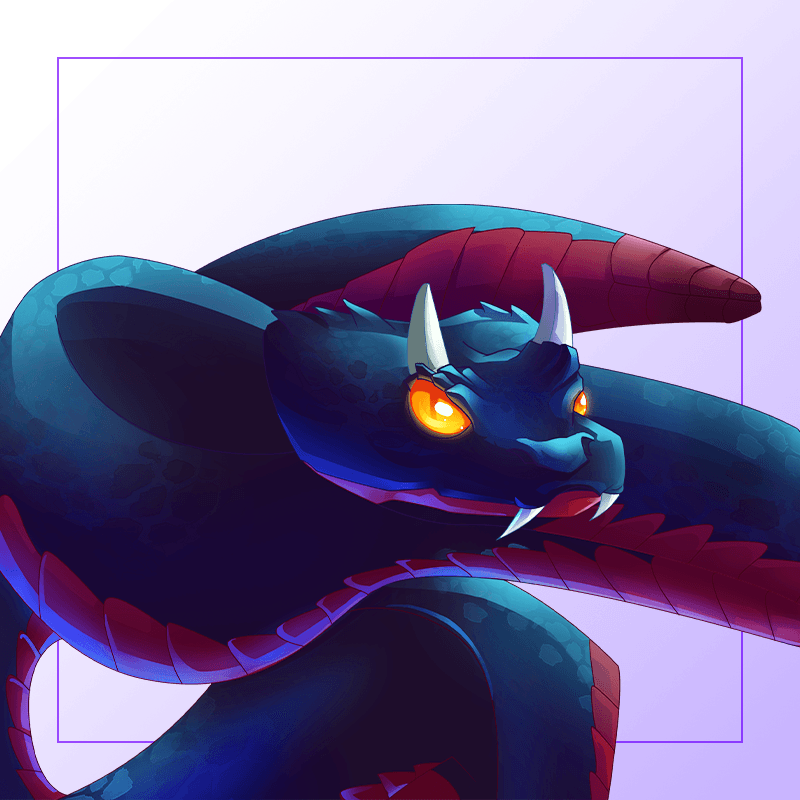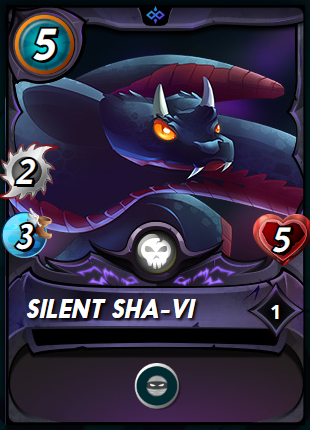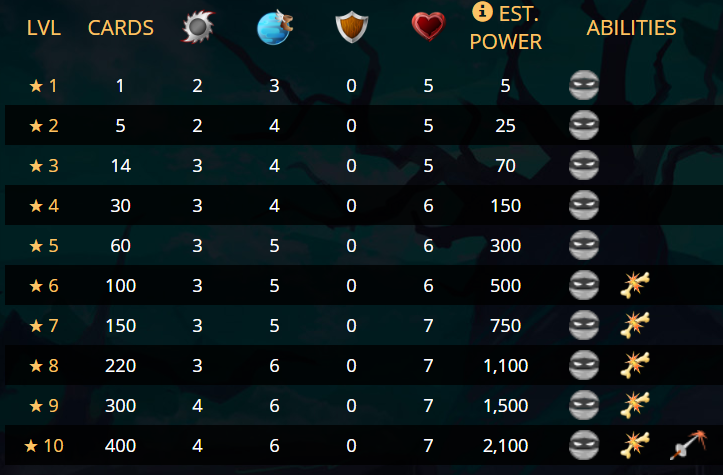 Everyday, we will be having different elements to be given away.
It will be a random card including the rarity, Regular or Gold foil
and it will depends on my budget lol

| DAY | ELEMENT |
| --- | --- |
| MONDAY | FIRE ELEMENT |
| TUESDAY | WATER ELEMENT |
| WEDNESDAY | EARTH ELEMENT |
| THURSDAY | LIFE ELEMENT |
| FRIDAY | DEATH ELEMENT |
| SATURDAY | DRAGON ELEMENT |
| SUNDAY | NEUTRAL ELEMENT |

**Disclaimer - Elements will be subject to change**
**( I am just a small fish in the community)**
​


​\`Upvote and Reblog will be much appreciated but not required
-You must be having a Splinterlands Account
-Participants with NO RATING will be ignored
-Comment #NOSLEEPGANG + IGN
-Users who participate with more than one account will be blacklisted

The winners will be drawn by a Random Winner Picker and
will be announce in my stream.
I am now streaming regularly on twitch (12Noon to 2PM PH Time)
My schedule might be change because of work
You are welcome to visit and support me on my Streaming journey!
click HEREfor the link


All participants will be mentioned in my next post
Other participants: @darkemperor, @pero821, @olaf.gui, @bryanlz8764, @middle-earthling, @stamato, @cyberdevil009, @luizeba, @criptosectadepit, @sivazozo, @butops, @asdfghjkiraaa, @rimurutempest, @jhuleader, @xvaxz, @emeraldtiger, @gs1, @jadedaniel, @jabeesaints,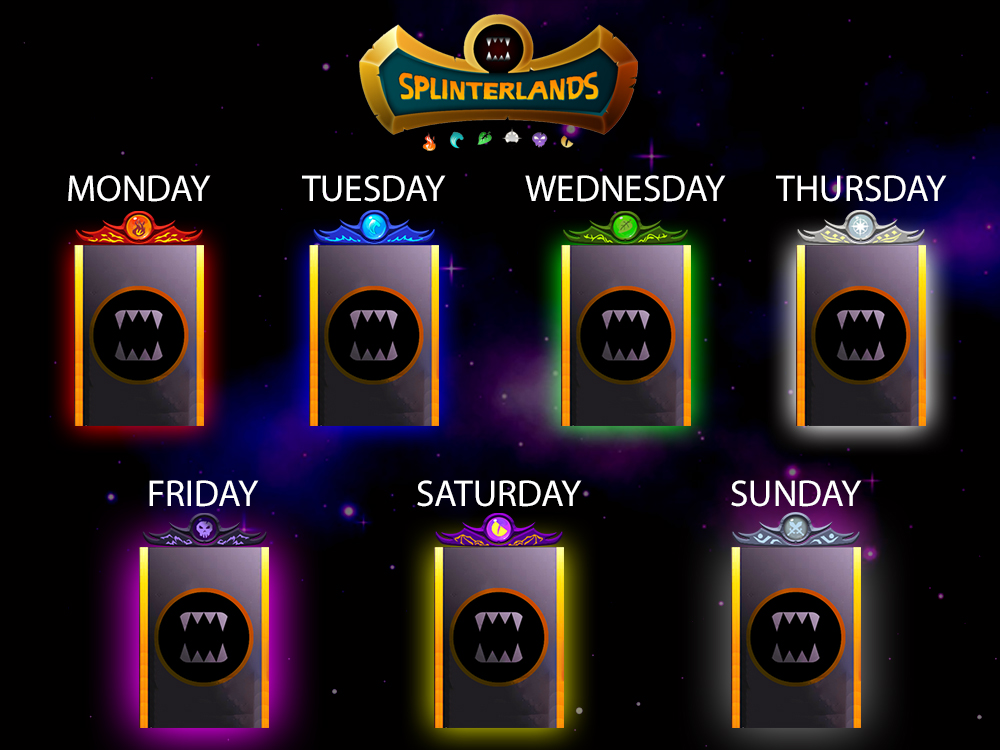 #splinterlands #play2earn #spt #hive #peakd #oneup
#pgm #crypto #NFT #PlaytoEarn
​
---
---