Defend yourself! [PT/EN]
[PT]
Olá Splinters, bem vindos de volta!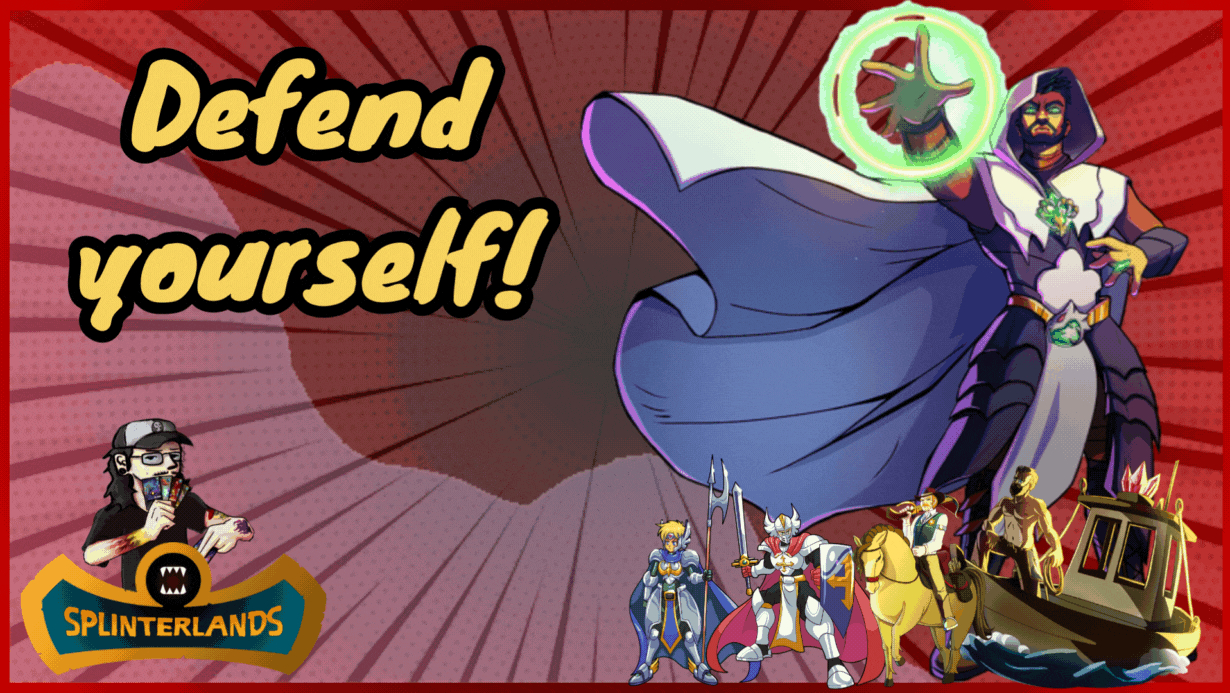 Nossas batalhas são repletas de perigos, sabemos que vamos enfrentar inimigos formidáveis pelo caminho e precisamos nos preparar. Você já sabe que em uma batalha temos várias opções de estratégias e essa variedade existente em Splinterlands, implementa uma dinâmica incrível e divertida em nossas batalhas.
Cada jogador tem a oportunidade de entrar em campo com uma estratégia, e sempre queremos ganhar uma luta. Temos várias opções de ser ofensivos com os summoners adicionando poder de fogo a algum tipo de ataque e até mesmo monstros que possam adicionar mais ataque melee se essa for a sua escolha. Podemos entrar em campo com um time equilibrado entre ataque e defesa e com monstros detentores de habilidades que possam dar suporte ao time.
Mas hoje vamos falar sobre defesa. Essa é uma característica que ao primeiro impacto, não parece ser uma ação de alguém que esteja afim de ganhar o jogo, certo? Errado! Neste post eu vou mostrar o quanto a defesa pode ser um aliado em ganhar batalhas, mais especificamente, vamos falar o quanto o elemento Life pode ter as melhores peças para escalar um time super defensivo e eficaz!

Por muito tempo eu sofria quando precisava jogar com elemento Life, eu simplesmente não conseguia encontrar uma forma de ganhar usando esse elemento. Porém essa história mudou quando o summoner GRANDMASTER RATHE foi adicionado como mais um summoner para o nosso querido Splinterlands, para a nossa alegria ( ou a minha), deu mais utilidade ao elemento Life.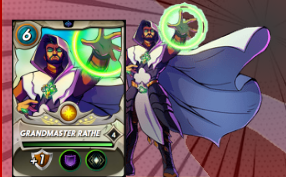 Esse summoner é do tipo em que se você gosta de jogar defensivamente é quase perfeito, exceto para partidas de pouca mana, ele tem um custo acima da meia para uma partida de pouco recursos. Porém em partidas de abundância, esse é um summoner incrivelmente bom pois pode adicionar defesa extra ao time, principalmente contra os temíveis ataques mágicos que ignoram os escudos.
A habilidade Void Armor

vai proteger contra os ataques mágicos, que seria a única exceção em que os escudos não fossem úteis. Tendo sua defesa inexpugnável, o que você deve fazer?
Adicionar escudos como se hoje fosse seu último dia na terra.
Ok, isso foi muito exagerado...
Mas em partes é verdade, você pode adicionar escudos, muitos escudo e ficar bem protegido atrás deles.
O mais legal é que o elemento Life possui monstros super interessantes que podem adicionar escudos e outros que reparam os escudos perdidos. Esse é um ciclo que pode deixar seu adversário completamente maluco e também frustrado em tentar perfurar essa defesa sem muito êxito.
Se liga nessa turminha do mal:

Essa linha de trás de um brilho especial quando o assunto é se defender. Todos os monstros tem alguma capacidade defensiva, seja adicionando escudos, reparando os escudos perdidos ou até mesmo reparando a vida ( se o adversário conseguir chegar lá!).
Essa linha de trás adiciona ao time:
| Status | Quantidade |
| --- | --- |
| Escudo | 4 +1 do summoner |
| Repair | 2 por rodada |
| Triage | 1 a cada rodada |
Além dos aspectos citados acima, esse time tem outras características que devem ser mencionadas:
Resurrect através do monstro Adelade Brightwing, que vai literalmente ressuscitar o primeiro monstro a morrer, e mesmo que ele volte com apenas 1 de vida, terá todos os escudos iniciais dando mais trabalho ao inimigo.

Dois monstros com a habilidade Snipe, que faz um combo muito interessante acertando o inimigo na linha detrás que não seja melee. Isso pode desmantelar facilmente alguma estratégia adversária e acertando em uma posição mais vulnerável.

Um tank, Silvershield Paladin, capaz de suportar muito bem ataques melee e ranged através de sua habilidade Shield. Mas isso não é tudo, ele também possui a habilidade Magic Reflect, causa dano aos monstros de ataque mágico, agravados pela habilidade Amplify que os summoner adiciona.
Mas não somente em utilidade defensiva, observe também que cada monstro também é muito relevante ofensivamente, afinal, não da pra ganhar só se defendendo.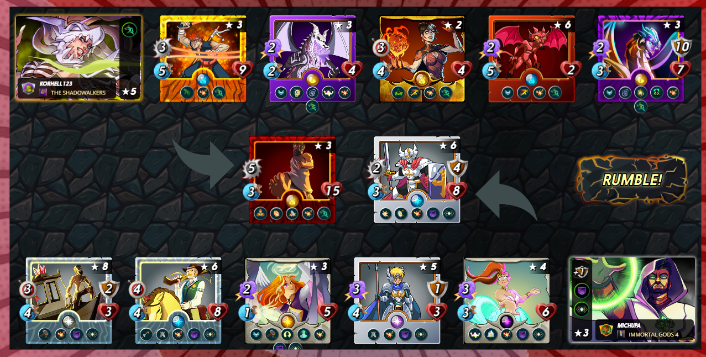 Repare que o adversário entra em batalha com um time muito ofensivo, mas eu consigo segurar seus ataques de uma maneira muito eficiente, mesmo que meus monstros sejam mais fracos em questão de quantidade de vida.
Concluindo:
Esse é um time que possui uma sinergia excelente, com ele eu consigo me defender extremamente bem e com recursos suficientes para fazer uma manutenção da defesa de um jeito que fica muito difícil do oponente ultrapassar. O lado ruim desse time é que ele vai funcionar bem apenas em partidas de muita mana, pode até ser que em batalhas de mana mediana você consiga escalar algumas peças desse time, mas ele vai funcionar muito melhor com esse time ai de cima completo.
Essa é uma sugestão de time para você alugar para jogar no formato Wild e não é um time muito caro para alugar. Lembrando que vai funcionar melhor a partir da Liga Gold.
Agora é sua vez: me fale alguma estratégia defensiva que você gosta de usar nas batalhas!
Por aqui eu encerro este post. Obrigado por passar um pouco do seu tempo com minhas palavras e pensamentos. Até a próxima!

[EN]
(Google Translator)
Hello Splinters, welcome back!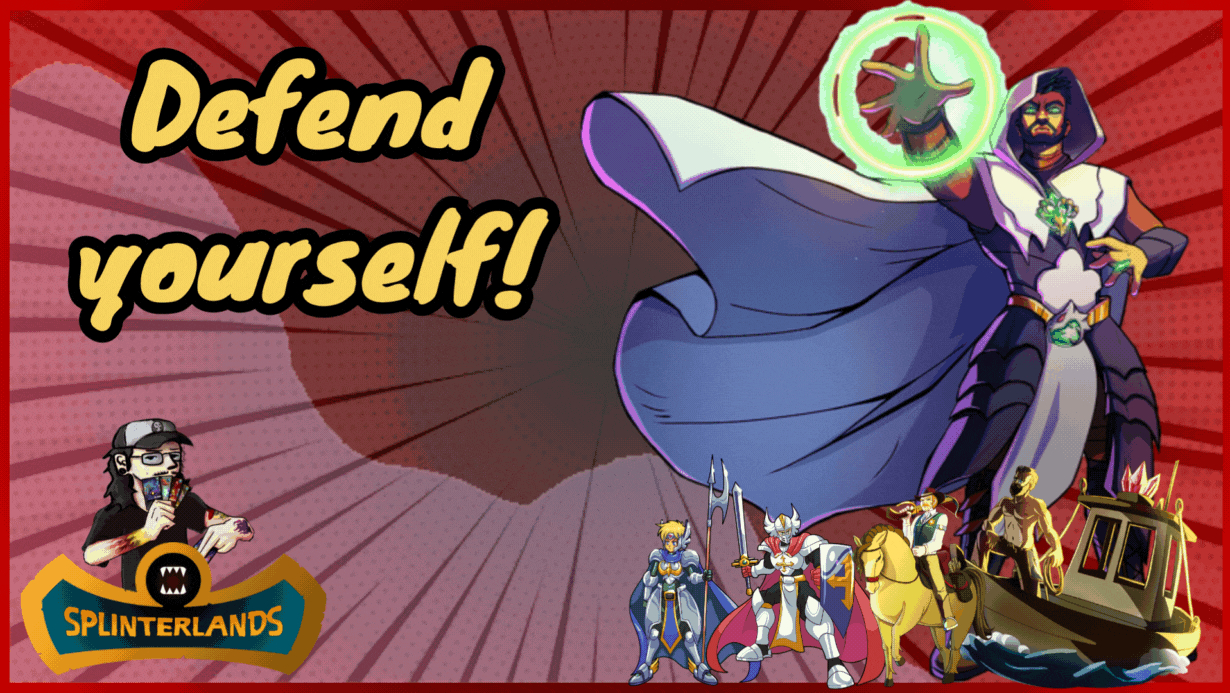 Our battles are full of dangers, we know that we will face formidable enemies along the way and we need to prepare. You already know that in a battle we have several strategy options and this variety existing in Splinterlands, implements an incredible and fun dynamic in our battles.
Every player has the opportunity to enter the field with a strategy, and we always want to win a fight. We have several options to be offensive with summoners adding firepower to some type of attack and even monsters that can add more melee attack if that is your choice. We can enter the field with a balanced team between attack and defense and with monsters that have skills that can support the team.
But today we are going to talk about defense. This is a characteristic that, at first glance, does not seem to be an action by someone who wants to win the game, right? Wrong! In this post I'm going to show how much defense can be an ally in winning battles, more specifically, let's talk about how much the Life element can have the best pieces to climb a super defensive and effective team!

For a long time I suffered when I needed to play with Life element, I just couldn't find a way to win using this element. But this story changed when the summoner GRANDMASTER RATHE was added as another summoner for our dear Splinterlands, for our joy (or mine), it gave more use to the Life element.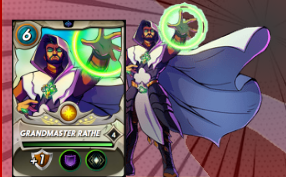 This summoner is the type that if you like to play defensively it is almost perfect, except for low mana games, it has a cost above half for a low resource game. But in games of abundance, this is an incredibly good summoner as it can add extra defense to the team, especially against the fearsome magic attacks that ignore shields.
The skill Void Armor

will protect against magic attacks, which would be the only exception in that the shields were not useful. Having your defense impregnable, what should you do?
Add shields as if today is your last day on earth.
Okay, that was way too exaggerated...
But in parts it's true, you can add shields, lots of shields and be well protected behind them.
The coolest thing is that the Life element has super interesting monsters that can add shields and others that repair lost shields. This is a cycle that can drive your opponent completely crazy and also frustrated trying to pierce this defense without much success.
Join this evil gang:

This back line has a special shine when it comes to defending yourself. All monsters have some defensive ability, be it adding shields, repairing lost shields or even repairing health (if the opponent manages to get there!).
This backline adds to the team:
| Status | Quantity |
| --- | --- |
| Shield | 4 +1 from the summoner |
| Repair | 2 per round |
| Triage | 1 each round |
In addition to the aspects mentioned above, this team has other characteristics that should be mentioned:
Resurrect through the monster Adelade Brightwing, which will literally resurrect the first monster to die, and even if it comes back with only 1 life, it will have all the initial shields giving more work to the enemy.

Two monsters with the skill Snipe, which makes a very interesting combo hitting the enemy in the back line that is not melee. This can easily dismantle an opposing strategy and hit a more vulnerable position.

A tank, Silvershield Paladin, able to withstand melee and ranged attacks very well through his Shield skill. But that's not all, it also has the Magic Reflect skill, it deals damage to magic attack monsters, aggravated by the Amplify skill that the summoner adds.
But not only in defensive utility, also note that each monster is also very relevant offensively, after all, you can't win just defending yourself.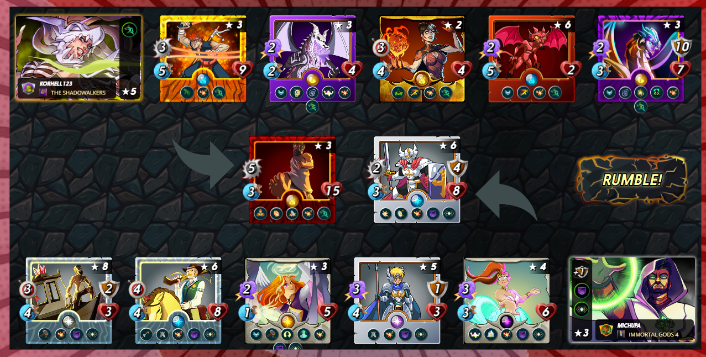 Notice that the opponent enters the battle with a very offensive team, butI can hold their attacks very efficiently, even if my monsters are weaker in terms of amount of health.
Concluding:
This is a team that has excellent synergy, with it I can defend myself extremely well and with enough resources to maintain the defense in a way that it is very difficult for the opponent to overtake. The bad side of this team is that it will only work well in high mana games, it may even be that in medium mana battles you will be able to climb some pieces of this team, but it will work much better with this team up there complete.
This is a team suggestion for you to rent to play in the Wild format and it is not a very expensive team to rent. Remembering that it will work better from the Gold League.
Now it's your turn: tell me some defensive strategy you like to use in battle!
This is where I end this post. Thank you for spending some of your time with my words and thoughts. To the next!
---
Credits:
Thumbnail background image: Source
Image editor: Canva
Screenshots taken from the game Splinterlands
---
Click on the image and use my referral link!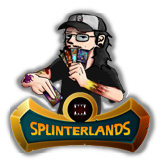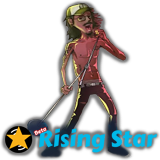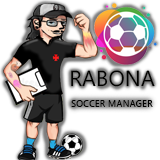 ---
---
---
---

---
---
---

---
---