OBSIDIAN A RARE EARTH SUMMONER FROM A FREE CHAOS PACK WITH +1 MAGIC

Hello Splinterland warriors!
How are you all guys hope you will be blessed and fine. In today's post, I will be sharing a summoner from the chaos and untamed edition of earth splinter that i got from a free pack the OBSIDIAN, and will compare it with the untamed edition earth summoner.
OBSIDIAN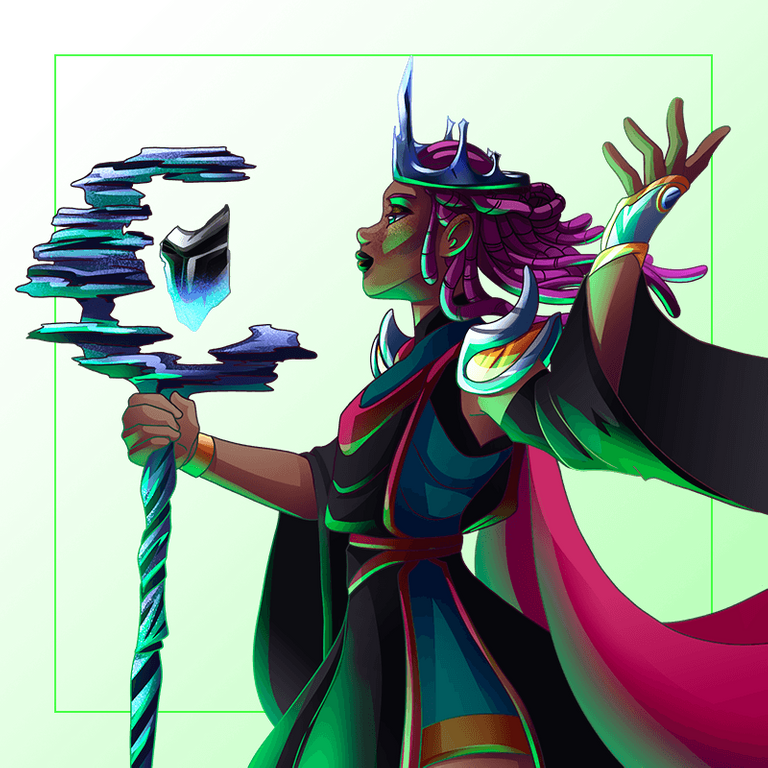 The fearsome woman now known as Obsidian grew up in the remote village of Stonebluff as the last remaining Earth mage. Each year, Earth Elementalists went off to compete in the contest, leaving Obsidian to train the next generation of warriors.Read more
Well, OBSIDIAN is a new earth summoner from the chaos legion edition that cost 4 mana cap but will give you the magic ability to all your friendly team monsters that will be added to all magic monsters to increase their magic attack to target the health of enemy monsters directly and finished them easily without damaging their armor that is why lots of people especially at level 1 account they are using the earth summoner with all magic cards so you can not beat them with your other summoners even i faced some players and they beat my Zaku summoner with the new chaos legion earth summoner.

MARKET VALUE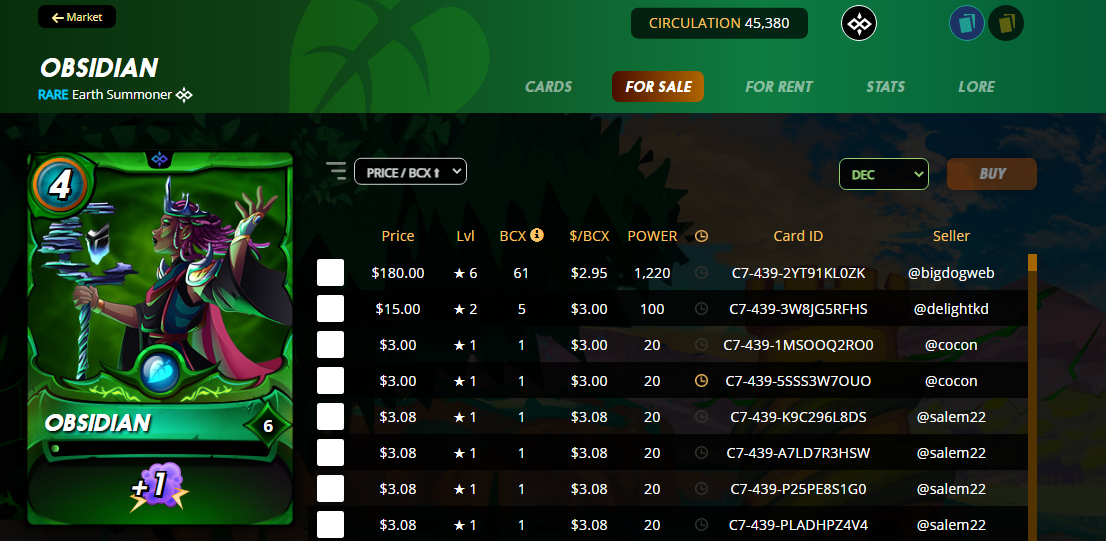 Well, look at the price of this summoner that you can buy with $3 per BCX while i remember the day when the beta and untamed summoners were trading with 30 to 40 cents but the chaos legion edition summoners are more stable than the old summoners because the prices of these summoners are not affected that much with hive or BTC market price. However, let's talk about some investment as lots of people have bought the chaos packs in presale and they got some nice perks like legendary drops for their investment and much more airdrop cards but if i buy 1000 packs by investing in the chaos legion edition it will definitely give me some nice perks of the coming airdrops but i am confused that when i opened those packs is it possible to upgrade some of your DECK to atleast level 6? if not then buying upgraded cards is good or buying packs will be perfect.

FREE CHAOS PACK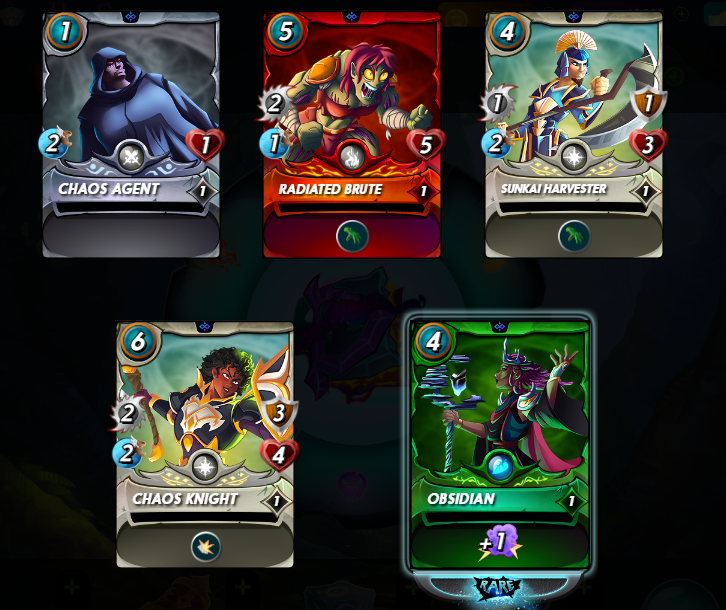 Well, from yesterday's rewards i got a free chaos legion pack that i opened that time but did not share it in the post because of my resource credit which was zero also i posted the content after that i opened the pack so i am going to share it in today's post in which i got one rare summoner of earth splinter and 4 common cards from different splinters like fire, neutral and life splinter but none of them are upgraded yet because of the SPS airdrop and my all investment is locked in the SPS liquidity pool so after the airdrop ends i will invest rest of the hive and DEC in the Chaos legion packs or will upgrade the 2 splinters of death and life.

All images and animations are from the Splinterlands blogs and website

If you are new to this game then signup here to play the game click here for signup
---
---
Thanks For visiting my Blog
Best Regards @moeenali
---
---