MonsterCrusher Update: Upping Our SPT Stake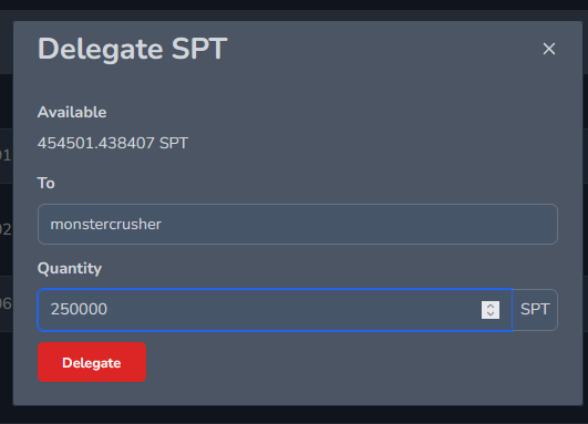 As we reported some weeks back we are reworking the SPT Content Creators initiative so we can better support the content of those who have joined. One of the ways we plan on doing this is upping our staked SPT. Today I'm happy to announce our owner @rentmoney has delegated us an additional 250,000 SPT and there is likely more to come. This brings our total SPT Power to well over 400,000 SPT which means bigger SPT upvotes are incoming for those on our list.
What Is The SPT Content Creators List?
In short the SPT Content Creators list is a group of bloggers on the Hive Blockchain that blogs about the Splinterland game and aspects that surround the Splinterlands game while using the tag(s) SPT and/or Splinterlands. If this sounds like you and you want to join the SPT Content Creators list simply request to join in the comment section. After doing so your blog will be reviewed and if we see you are creating Splinterlands content while using the appropriate tags we will add you to our ever growing list of content creators. Not sure if you joined yet or not, all you need to do is search my followers list; everyone on it is an SPT Content Creator.
Future Plans
In the upcoming week or two we will be announcing a delegation reward system. Basically we are going to reward people for their SPT delegations. We don't plan on giving daily returns as that is already being done by multiple other SPT delegation initiatives. What we plan on doing is offering an additional upvote from a secondary account on top of the upvote you get from @monstercrusher that will reward you an upvote worth between 5X and 10X your delegated SPT amount. For example if you delegate 1,000 SPT to @monstercrusher your return SPT upvote will have a weight of 5,000 SPT or more (Initially Spots Will Be Limited Both in max rewarded upvote and number of SPT Content Creators that can join). This isn't in place yet and is subject to change until officially announced. We are also considering venturing to other HIVE opportunities such as purchasing assets for resale or for use to earn rewards to later sell and up our SPT stake and supported tokens Stake (1UP). Like all Splinterlands content we upvote, only quality Splinterlands content will qualify for an upvote from the SPT Content Creators initiative. This includes upvotes given to those who decide to delegate SPT.
What Is Splinterlands?
Splinterlands is a blockchain game built on the Hive Network. The game itself utilizes NFT's for game play. These NFT's can be won in battle and/or purchased from the official Splinterlands marketplace or many other secondary markets. Game play rewards players with cryptocurrency and in game assets. Click here to get started with Splinterlands.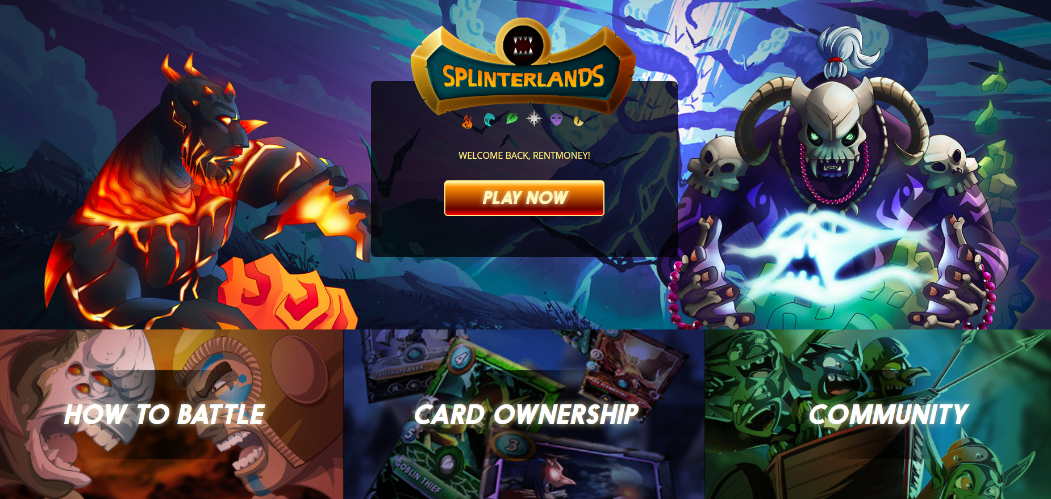 Posted using Splintertalk
---
---