Mischievous Mermaid art for splinterlands art contest week 233 .
Hello everyone, how are you all? I am doing quite well. Today, I saw a post about a Splinterlands art contest, which immediately caught my attention. Curiously I search for more information about the contest and discovered the impressive artworks from the previous winners. I saw almost many posts. I am totally surprised. Amazing art of the winners. Everyone's art is beautiful. It looks like all the Arrties have met in one place.
I decided to create my own artwork to join the contest. For this I first went to the Splinterlands site. Because I have no idea about this game.After watching several YouTube videos, I learned that there are different types of powerful cards that players use to form a team and compete with others.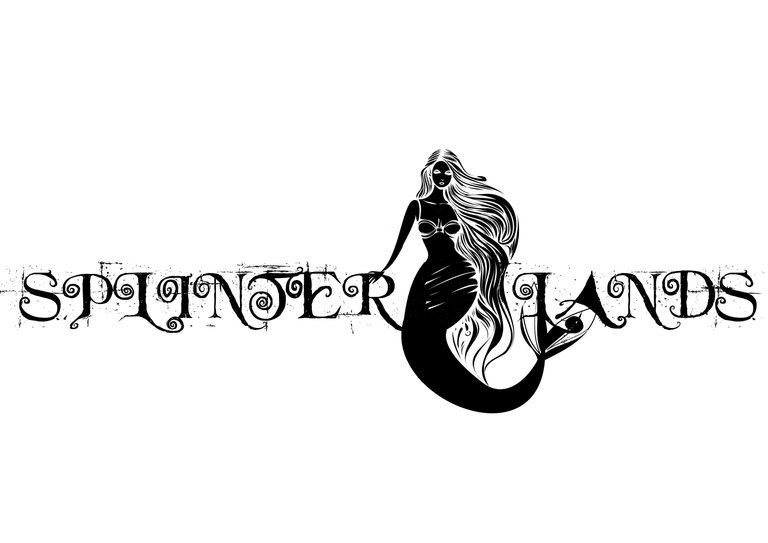 I then went to the Splinterlands website and browsed through the market to find a character that I could easily draw. I'm not a very high class artist.I have tried to draw few card characters. but it didn't look good because I use completely black color. So drawing this mermaid character was quite easy because I have done mermaid art before. I have separated mine from everyone else's art. A very simple mermaid art and I added the Splinterlands name to it.
I used Illustrator software and the font Beyond Wonderland to create the game name. Though the mermaid does not resemble the Mischievous Mermaid character, which is a warrior, my mermaid represents her in this contest as a commoner.
I placed the mermaid in the center of the game name, as is often done with logos in corporate branding.As I said, the color black is used here. I thought I would try this art on a dress to see how it would look. Would be great for game campaigns. Anyway hope you like my art.
I am new to this community,if i make any mistake, tell how to fix it in the comments. Thank you for taking the time to read my post and I hope you enjoy my artwork.
---
---