[ESP-ENG]Let's talk about 1 Mana cards 💹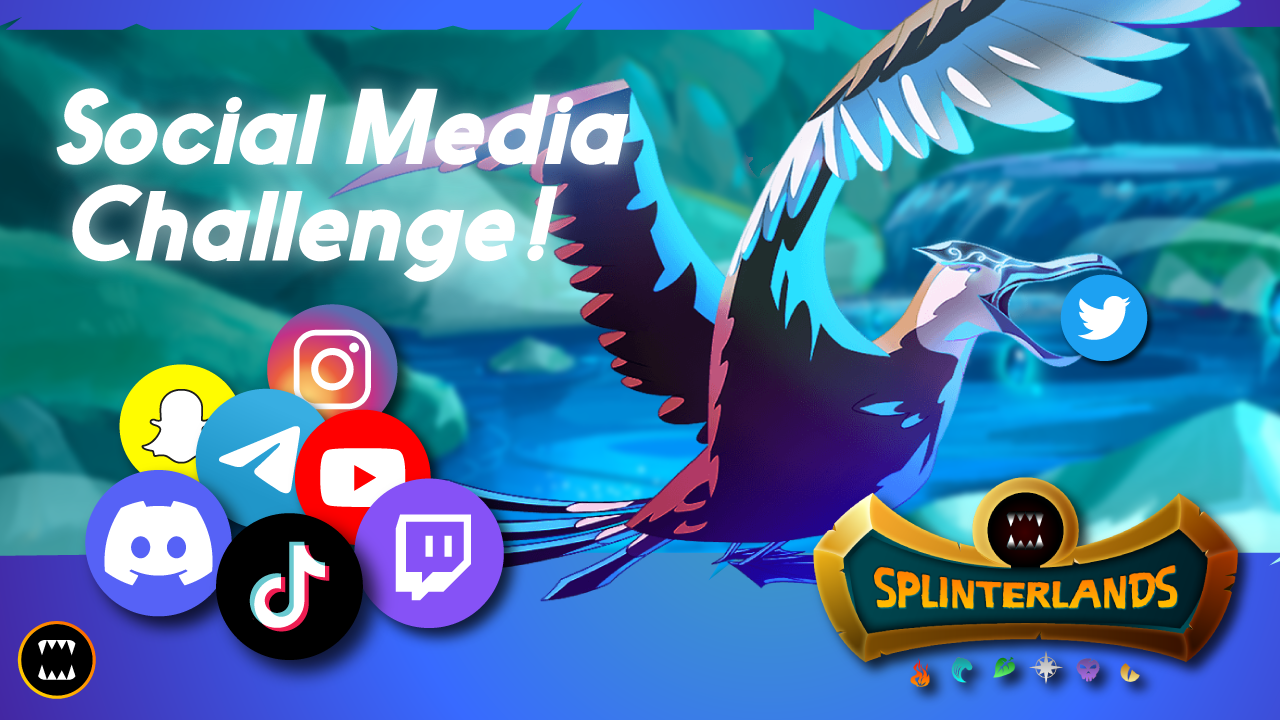 Todos sabemos que en Splinterlands hay cartas con diferentes costos de mana, la semana pasada hablé de las cartas de mana 0 y hoy, siguiendo esa temática, hare lo mismo con las cartas de mana 1, que si bien son un poco mas comunes dentro del juego en comparación con las de costo 0, siguen siendo bastante raras y sobre todo peculiares de utilizar.
De eso vamos a hablar hoy en este nuevo post para Splinterlands, así que ponte cómodo, y bienvenido.
We all know that in Splinterlands there are cards with different mana costs, last week I talked about the 0 mana cards and today, following that theme, I will do the same with the 1 mana cards, which although they are a little more common in the game compared to the 0 cost cards, they are still quite rare and above all peculiar to use.
That's what we're going to talk about today in this new post for Splinterlands, so make yourself comfortable, and welcome.


Las cartas💹
Hasta este punto, en Splinterlands hay 20 cartas con costo de mana de 1 punto, que se distribuyen de la siguiente forma:
3 para el splinter fuego, agua, tierra y vida

4 para el splinter muerte.

2 para el splinter dragon.

2 para el splinter neutral.
Estas existen en el juego desde la edición Alpha cuando solamente existía una, Shin-Lo. Con la llegada de nuevas ediciones, nuevas estrategias y formas de jugar, fueron apareciendo mas hasta llegar a las 20 que tenemos ahora, siendo las ultimas introducidas en la edición Chaos Legion, que trajo una carta de este tipo para cada splinter excepto dragon. Al igual que las cartas de mana 0, no puedes esperar estadísticas infladas con estas cartas, ya que su nivel de mana esta específicamente centrado en el mana bajo.
The cards💹
Up to this point, in Splinterlands there are 20 cards with 1 point mana cost, which are distributed as follows:
3 for the splinter fire, water, earth and life.

4 for the splinter death.

2 for the splinter dragon.

2 for the neutral splinter.
These set of one mana point cards exist in the game since the Alpha edition when there was only one card available with this mana, Shin-Lo. With the arrival of new editions, new strategies and new ways of playing, more and more cards appeared until the 20 we have now, being the last ones introduced in the Chaos Legion edition, which brought a card of this type for each splinter except dragon. Just like the 0 mana cards, you cannot expect inflated stats with these cards, as their mana level is specifically focused on low mana.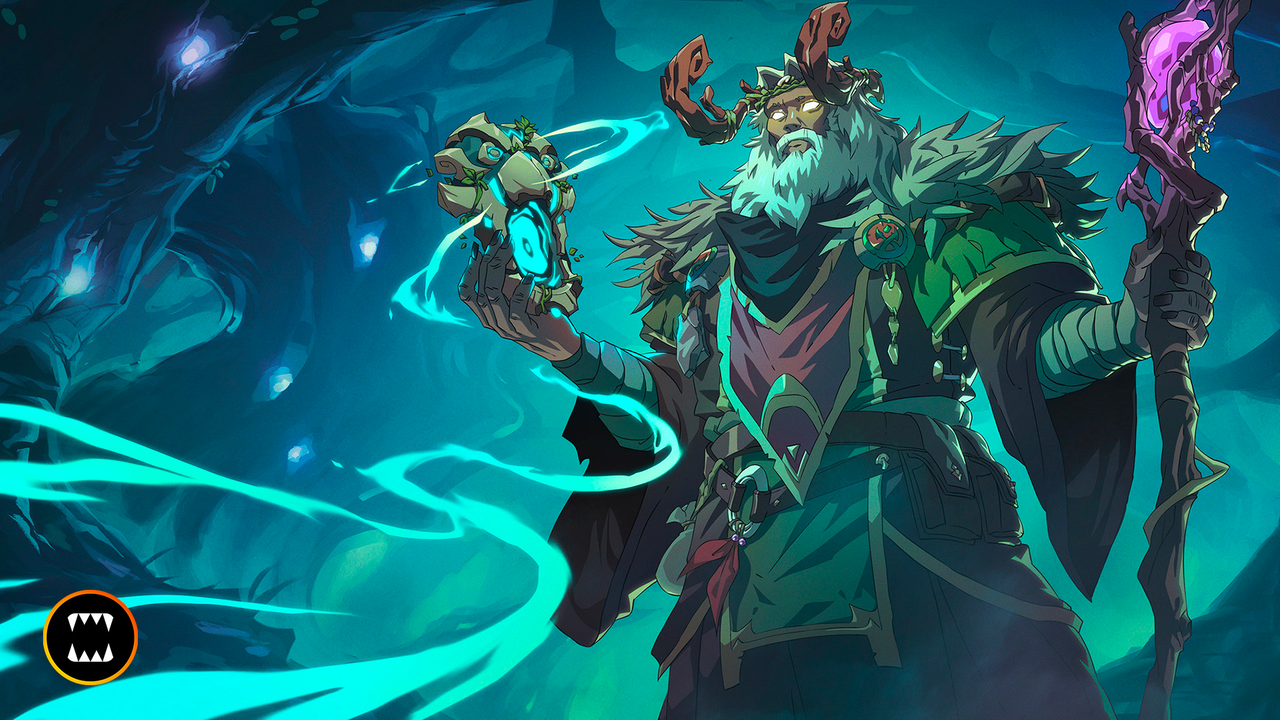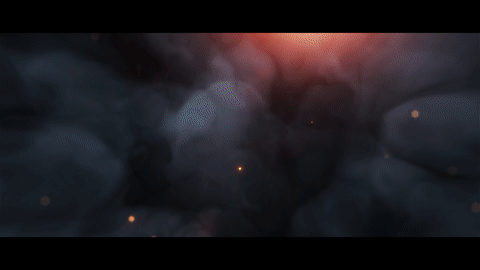 Splinter Fuego 💹
Tenemos tres cartas disponibles para este splinter, todas ellas con ataque Melee y con habilidades muy interesantes, sobre todo Flame Monkey que puede actuar como un peligroso soporte para una batalla de mana bajo cuando tiene todas sus habilidades, en el nivel 1 la mas útil de todas es Aganju, que puede atacar desde la segunda posición gracias a su habilidad Reach y Radiated Scorcher tiene Shatter como habilidad. En batallas con Melee Mayhem, Super Sneak o Equal Opportunity estas cartas son muy peligrosas y representan muchísimo la mecánica principal del splinter fuego, que es la ofensiva total con Melee.
Splinter Fire 💹
We have three cards available for this splinter on the game right now, and all of them with Melee attack and very interesting abilities on their sets, especially Flame Monkey that can act as a dangerous support with repair for a low mana battle when it has all its abilities, at level 1 the most useful of all is Aganju, which can attack from the second position thanks to its Reach ability and Radiated Scorcher has Shatter as an ability. In battles with Melee Mayhem, Super Sneak or Equal Opportunity these cards are very dangerous and represent very much the main mechanic of the splinter fire, which is the total offense with Melee.


Splinter Agua 💹
El splinter agua es mas versátil en las cartas que presenta y por ende, en las estrategias que puedes aplicar con ellas, ya que tenemos una con ataque melee, otra que no tiene ataque y por ultimo, una con ataque a distancia. Hardy Stonefish es una carta que esta hecha para ser un tanque para batallas de mana bajo con estadisticas bastante decentes para su nivel de mana, Albatross al no tener ataque, viene a ser mas una carta soporte que funciona de maravilla a partir de rango oro, cuando tiene disponible su habilidad tank heal, lo que la hace colarse en todo tipo de alineaciones mas alla de su nivel de mana, por ultimo tenemos a Two Gun Pete, una de las cartas mas raras de ver en una batalla de Splinterlands pero que en rangos altos y con niveles de mana bajo, es una de las mejores cartas del juego, al tener la capacidad de stunear enemigos y además por tener Redemption, por lo que usarla en una batalla de mana bajo puede ser mortal para tu oponente, pues en estas batallas es muy común que las cartas tengan niveles de vida de 1 punto o muy cerca de eso.
Splinter Water 💹
The water splinter is more versatile in the cards it presents and therefore, in the strategies you can apply with them on your battles, since we have one with melee attack and tank stats, another one with no attack and finally, a legendary one with ranged attack. Beggining with Hardy Stonefish is a card that is made to be a tank for low mana battles with pretty decent stats for its mana level, good attack and good defense at the same time, Albatross as it has no attack, is more of a support card or a semitank card that works great from gold rank, when it has available its tank heal ability and also, fly, which makes it sneak into all kinds of lineups beyond its mana level, finally we have Two Gun Pete, one of the rarest cards to see in a Splinterlands battle but in high ranks and with low mana levels, is one of the best cards in the game, having the ability to stun enemies and also having Redemption, so using it in a low mana battle can be deadly for your opponent, because in these battles it is very common that the cards have life levels of 1 point or very close to that.


Splinter Tierra 💹
Este sigue la temática del splinter anterior, al presentar 2 cartas de ataque melee y una sin ataque, la mas nueva de ellas, Mycelic Morphoid tambien esta hecha para ser un tanque que con la habilidad Thorns es mortal en estos niveles de mana y que cambia la armadura de Hardy Stonefish por mas velocidad, lo que la hace perfecta para combinarla con Brownie, la segunda carta de esta lista, que es un excelente soporte para tu equipo al aumentar el ataque melee y la velocidad de tus cartas, ademas que puede servir como tanque secundario en las batallas por su ataque melee, por ultimo tenemos a Epona, que tiene 4 habilidades y todas estan enfocadas en ser el soporte perfecto para estos niveles, no por nada es de las mas caras no solo de este nivel si no de todo el juego, una carta rara y que es extremadamente util en tus batallas, puede curar efectos negativos, aumenta la vida de tus cartas, repara armadura y tiene Divine Shield, es un 10 de 10.
Splinter Earth 💹
This splinter follow the theme of the water splinter by presenting two cards with melee attack and another legendary one without attack. The newest of them, Mycelic Morphoid is also made to be a tank in all the sense of the word, that with the Thorns ability is deadly at these mana levels for the damage returned and that changes the armor of Hardy Stonefish for more speed points, which makes it perfect to combine on a battle with Brownie, the second card in this one mana card list, which is an excellent support for your team by increasing the melee attack and the speed of all your cards, that's excellent in every sense, Finally we have Epona, which has 4 skills and all are focused on being the perfect support for these levels, not for nothing is one of the most expensive not only of this level but of the whole game, a rare card that is extremely useful in your battles, can heal negative effects, increases the life of your cards, repairs armor and has Divine Shield, is a 10 out of 10.


Splinter Vida 💹
Aquí tenemos una carta con ataque Melee, otra sin ataque y otra con ataque a distancia, esta ultima también legendaria, Gargoya Scrapper tiene Void lo que la convierte en un tanque para combatir alineaciones magicas y cuyas estadísticas están pensadas en ser un tanque, Silvershield Bard tiene ataque melee a partir del nivel 2 además de las habilidades cleanse y Swiftness, que aumenta la velocidad de tus cartas por lo que nuevamente, esta pensada en ser un soporte y tanque secundario, por ultimo esta Lensmaster que en niveles altos, con Blind y Shatter pueden destrozar una estrategia enemiga con solo un ataque y además le da soporte a todas tus cartas con su primera habilidad, y eso combinado con su tipo de ataque la hace perfecta para jugarla en ultima posición.
Splinter Life 💹
Here we have another 3 cards and there's a card with Melee attack, another without attack on level 1 and another with ranged attack, the latter also legendary, Gargoya Scrapper has Void ability which makes it a tank to fight magic alignments and whose stats are intended to be a tank for your team, Silvershield Bard has melee attack from level 2 in addition to the abilities cleanse and Swiftness, which increases the speed of your cards and clean negative effects so again, it is intended to be a support and secondary tank for your team, finally there is Lensmaster that at high levels, with Blind and Shatter can destroy an enemy strategy with just one attack and also gives support to all your cards with its first ability, and that combined with its type of attack makes it perfect to play it in last position.


Splinter Muerte 💹
Aqui hay una particularidad, y es que tenemos cuatro cartas en lugar de 3, es el unico splinter hasta ahora que cumple esto, ademas de tener la segunda carta de este estilo con daño magico. Carrion Shade es un tanque centrado en esquivar ataques con su habilidad Fly y su altisima velocidad, Cursed Slimeball es una de las mejores cartas de este estilo por tener Redemption y cumplir una funcion similar a la de Two Gun Pete, Shadowy Pressence aumenta la vida y el ataque melee de tus cartas, asi que es un soporte en toda regla para tus alineaciones y por ultimo, Theorosa Nigthshade que tiene Triage y Void, con lo cual se abre un rango de uso gigantesco, esta carta te sirve en cualquier posicion que la quieras usar pero donde creo que mejor se destaca es en la segunda o tercera posicion de tu equipo, sobre todo si enfrentas equipos magicos.
Splinter Death 💹
Here there is a particularity with this splinter, and is that we have four cards instead of three, is the only splinter in the game so far that meets this particularity, besides having the second card of this one mana cap style with magic damage. Carrion Shade is a tank focused on dodging attacks with its Fly ability and its high speed, Cursed Slimeball is one of the best cards of this style for having Redemption and fulfilling a function similar to that of Two Gun Pete, Shadowy Pressence increases the life and melee attack of your cards, So it is a full-fledged support for your lineups and finally, Theorosa Nigthshade that has Triage and Void, which opens a huge range of use, this card is useful in any position you want to use it but where I think it stands out best is in the second or third position of your team, especially if you face magic teams.


Splinter Dragon 💹
En este splinter tenemos solamente dos cartas, ambas legendarias y con una rareza considerable, mas alla de ser legendarias, Mighty Dricken es una carta Promo y que tiene Fly, Trample, Enrage y Scavenger, Es un tanque peligrosísimo para los oponentes y que me atrevo a decir que es la carta mas poderosa de esta lista de cartas de 1 punto de mana, sobre todo si se usa en la segunda posición para empezar a sacarle provecho a su ultima habilidad, además aprende cada habilidad en cada nivel, en el orden que mencione arriba, por lo cual es muy util desde el rango mas bajo, hasta el mas alto. Shin-Lo es la mas antigua de estas cartas, siendo que apareció como una carta Promo en la edición Alpha y que tiene la habilidad Sneak junto con daño mágico, una de las pocas cartas del juego que combinan estas dos características, específicamente solo hay 3 en todo el juego.
Splinter Dragon 💹
In this splinter we have only two cards, both of them are legendary and with a considerable rarity, beyond the fact of being legendary cards, Mighty Dricken is a Promo card and that has Fly, Trample, Enrage and Scavenger abilities, It is a very dangerous tank for opponents and I dare to say that it is the most powerful card in this list of cards of 1 point of mana, Especially if used in the second position of your team to begin to take advantage of his last ability, scavenger, also learns each ability at each level, in the order I mentioned above, so it is very useful from the lowest rank, to the highest. And in the other hand, Shin-Lo is the oldest of these one mana cap cards, being that it appeared as a Promo card in the Alpha edition and has the Sneak ability along with magic damage, one of the few cards in the game that combine these two features, specifically there are only 3 in the whole game.


Splinter Neutral 💹
Por ultimo, pero no menos importante tenemos las cartas neutrales, que tambien son 2 y son de las mas utiles y utlizadas en el juego. Por su parte Chaos Agent es practicamente un fijo en las alineaciones de mana bajo debido a dos factores, el primero es su gran combinacion de habilidades que son Dogde, Phase y Backfire sumado a una veloidad extrema, y tambien a la excelente sinergia que se le puede dar usando al invocador correcto, al mismo tiempo que combinandola con Creeping Ooze, que ralentiza a los enemigos, se le puede potenciar muchisimo sus habilidades pasivas para convertirlo en un tanque increiblemente potente que puede funcionar incluso para el mana medio. Sin duda son dos cartas muy infravaloradas por su nivel de mana.
Splinter Neutral 💹
And last but not least important, we have the neutral cards of this set, which are also two cards and are the most useful and used by the players in the game. On the one hand Chaos Agent is practically a fixed in the low mana lineups due to two factors, the first is its great combination of abilities that are Dogde, Phase and Backfire added to an extreme speed, and also the excellent synergy that can be given using the right summoner, while combining it, by the other hand, with Creeping Ooze, which slows down the enemies since level 1, you can greatly enhance its passive abilities to turn this Chaos Agent into an incredibly powerful tank that can work even for medium mana. Without a doubt, these are two cards that are very underrated for their mana level.

Conclusiones.
Estas cartas, además de tener un equilibrio muy completo entre utilidad y rareza, son bastante divertidas de jugar por las posibilidades que generan al combinarse así que creen cuando te digo que estas son cartas que deberías tener en tu set y si todavía no juegas con ellas, te recomiendo mucho que las pruebes para que seas testigo de su increíble versatilidad. Déjame en los comentarios lo que piensas sobre estas cartas y como te han funcionado a ti, muchas gracias por leer mi post, y nos vemos en el siguiente, hasta luego.
Conclusions.
These cards, in addition to having a very complete balance between usefulness and rarity, are quite fun to play because of the possibilities they generate when combined, so believe it when I tell you that these are cards that you should have in your set and if you still don't play with them , I highly recommend that you try them to witness their incredible versatility. Leave me in the comments what you think about these cards and how they have worked for you, thank you very much for reading my post, and I'll see you in the next one.



Si eres hispano y quieres unirte a un clan haz click aqui

All game images are taken from the official game website and Splintercards, credits to whom it may concern.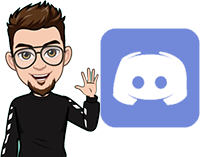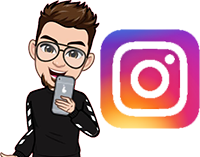 ---
---