Splinterlands Weekly Challenge: Equalizer Ruleset
For this week Splinterlands Battle Challenge, we are talking about Equalizer ruleset.
Ruleset: Equalizer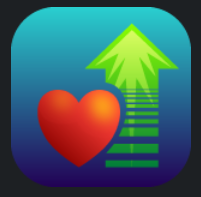 Description: All monster will have the same hp, based on the highest health on the field. So technically, you dont need to make sure that you have the highest hp but having 1 will help to formulate your strategy for the whole team.
Strategy
I have adopted 2 main strategy for Equalizer match.
Make the team with high hp and than use healer monsters to outlast the match.
Use super low hp monsters to turn into super powerful monsters.
Note: I will mainly focus on modern cards at max level as I am playing in modern Diamond and sometime champion league.
General idea for Strategy 1
For strategy 1, there is actually quite a popular choice for water deck.
Picking Baakjira so that all the monsters will have 16hp. It will also have slow for speed advantage and self heal. That means it can heal up to 5hp each turn!! It even have void to reduce the magic damage up to 50%. That means it can take up to 10 magic attack per round and it will still back to full hp.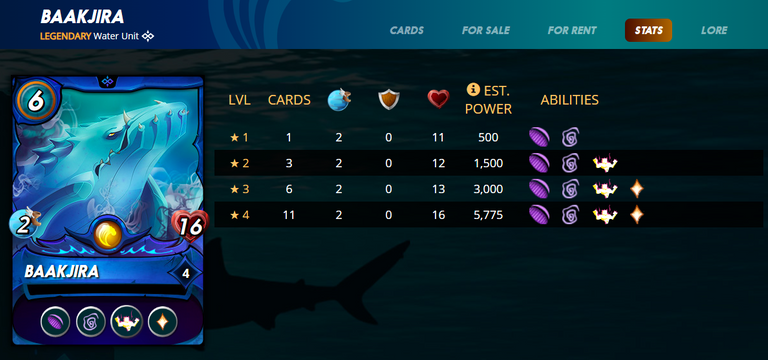 Just on Chao Legion edition, you already have a handful of water/netural healers at your disposal. Angelic Mandarin has triage and can help to heal the backline.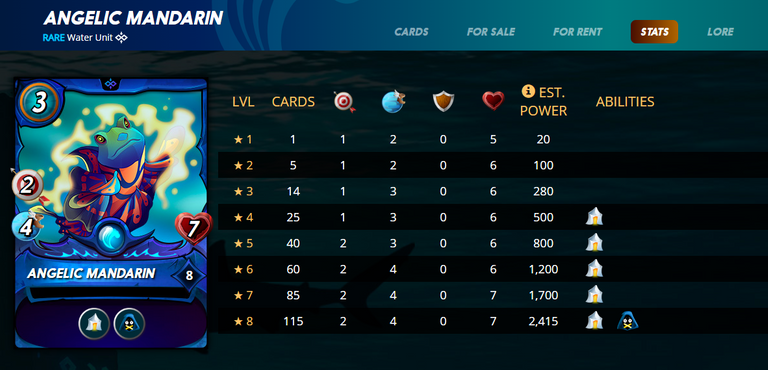 Merdaali Guardian not just have tank heal but also buff the hp for the whole team. By combo with Baakjira, we have a total of 2 strengthen skills. So Baakjira can increase to 18hp and become 6 heal per turn!!! You can even add Spirit Hoarder for more triage heal.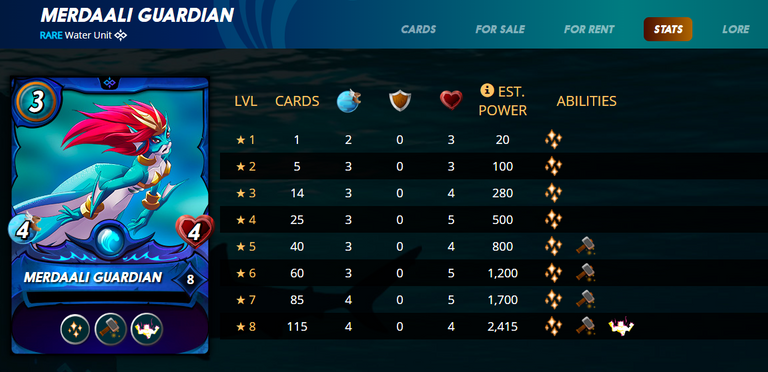 Interesting Note: One important thing about equalizer is that it reduce the scariness of opportunities. So now opportunity monsters can only attack usually the 1st monster or last monster(due to sneak attack).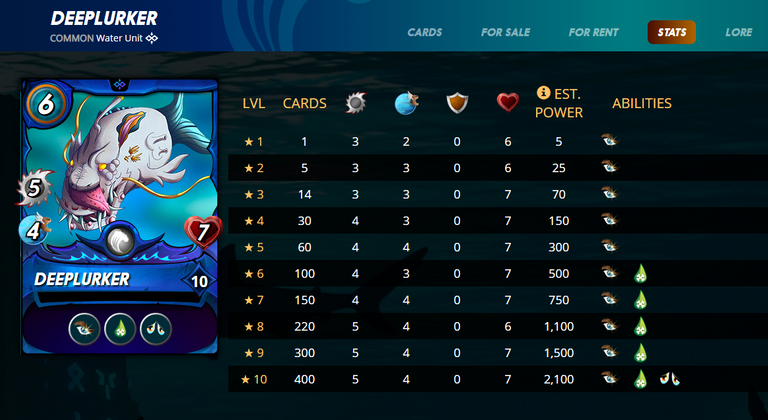 General idea for Strategy 2
When designing cards, usually the dev will have their own internal set of value calculation so that all the cards are not overwhelming powerful. So for those cards with extreme powerful skills and/or stat, they will have a penalty for balance. So for monster especially with 1hp, they usually have very powerful skills and stat. So with equalizer ruleset, their weakness is removed and it become overly powerful monsters. Some of the popular monsters for equaliser ruleset are:
Exploding Rats

It is basically one of the fastest monster in modern. With just 4 mana, it has 7 speed and 4 melee attack with blast is just insane if the hp is equalised with everyone. Due to the high speed, it can be a common screen where it has high evasion rate in some matches. Just imagine how strong when it pair with lux vegas.

Ever-Hungry Skull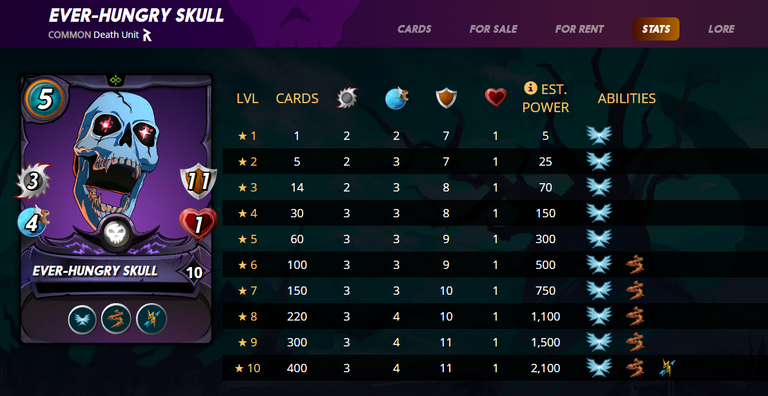 It considered to be a bit more defensive play. With equaliser and no magic, it can reflect all the attacks and high hp+shield to kill, just only just 5 mana. Sometime, you dont even need a equaliser for it to work. For matches like sneak rule, this can be pull at the last position to tank all the melee sneakers. Even non magic opportunity match can use this monster to attack 1 round of attack from the opponent team where your other team members wipe out as many weak monsters in the opponent team.
3.Chaos Agent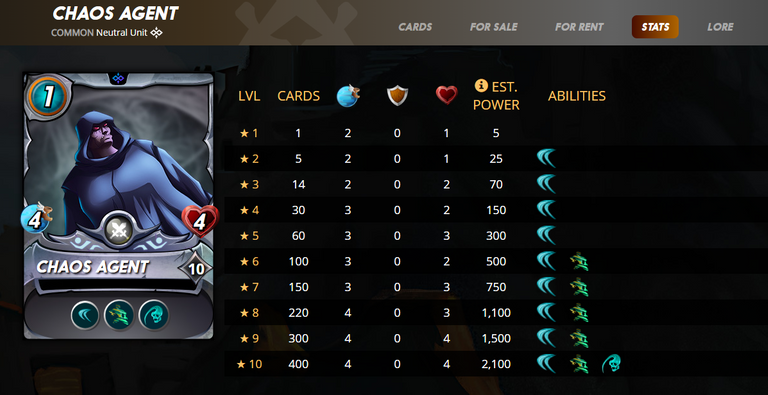 Just itself can be a scary tanker where it just kept evading all the attacks including magic with only 1 mana. So imagine that it even further boost with high hp, it can basically in a lot of matches can survive even the whole match.
So let us look at some equaliser matches that I played.
Battle URL: https://splinterlands.com/?p=battle&id=sl_e641c9471c0c48d53c3361d3b084b54a&ref=namelessnameless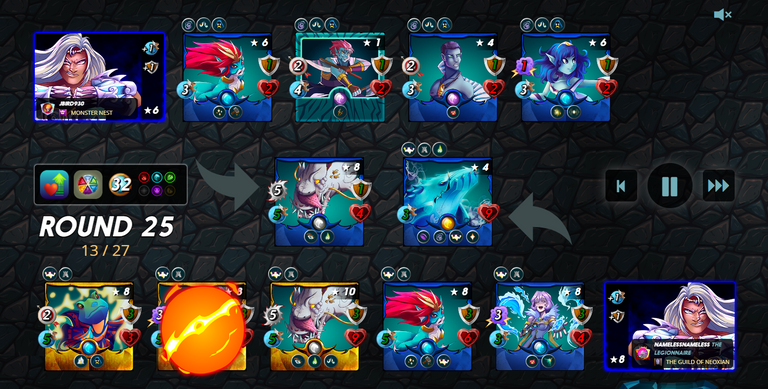 As you can roughly see, both of team use almost the same combo of Baakjira + tanker healer to keep Baakjira surviving throughout. It even have River Nymph to remove any affliction on Baakjira. I am luckily that my baakjira surviving cause my guardian is able to move a bit faster their deeplurker so i can repair 2 armor and than the deeplurker always just remove the armor and did not do any damage to my baakjira hp.
Eventually, i am surprised to win the match there are a lot of times where my baakjira went to as low as 2 hp. What is the MVP is that they dont have any triage so my angelic manage to keep my team backline hp still high like my deeplurker with 9hp still as seen in the picture above whereas my opponent all with only 2 hp left.
Let us look at another match.
Battle URL: https://splinterlands.com/?p=battle&id=sl_33e283c6056c3ff7137a3741ffcd17df&ref=namelessnameless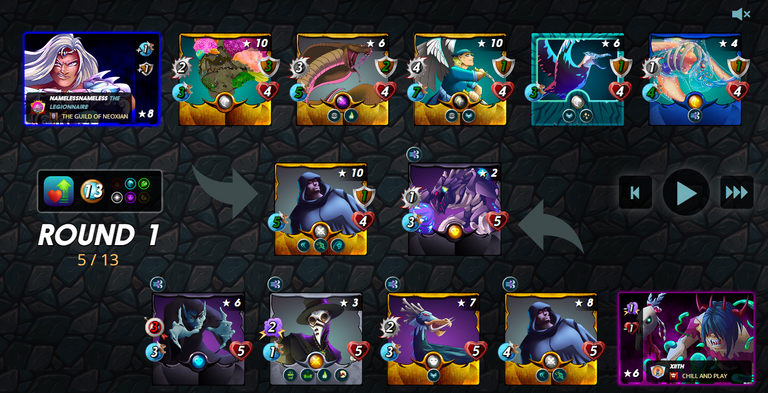 As you can see from the rules, we only have 13 mana so strategy 1 may be very limited.
I use chao agent to be in the 1st position.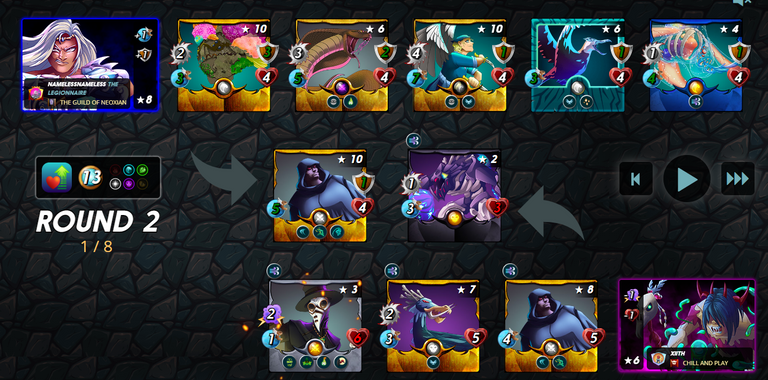 When you look at round 2, you can see that my chao agent is untouched in round 1. It even deal 2 damage to their front and another 2 damage to Dr Blight. Meanwhile both my sneaker are gladly dealing damage to their backline.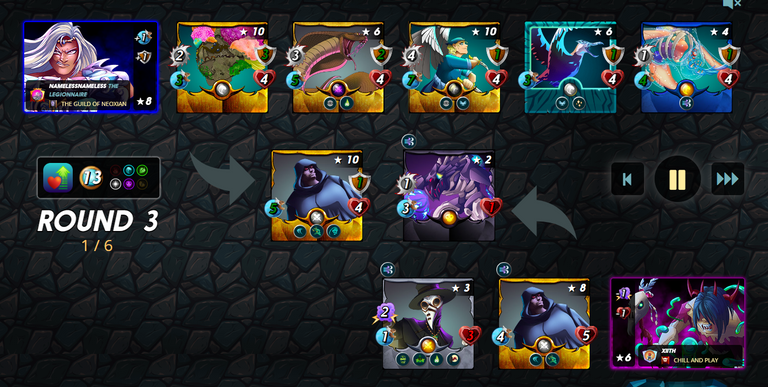 Round 3 and you can even see that my chao agent is untouchable!! Even with camo and technically should have some gd amount of hp since i took out some of his backline, but their dr blight is only have a miserable 3 hp and yet to do anything so far in this match. So naturally this match ended in absolutely in one direction.
Overall
I do hope my this blog will help especially the new players to learn how to use the ruleset to benefit their gameplay.
---
---