BATTLE MAGE SECRETS Weekly Challenge! Equal Opportunity!
Hello friends, I don't have time to blog regularly, but I did find some time today and decided to take part in a new round of the BATTLE MAGE SECRETS Challenge, especially since I was playing Equal Opportunity this week, which I excelled at.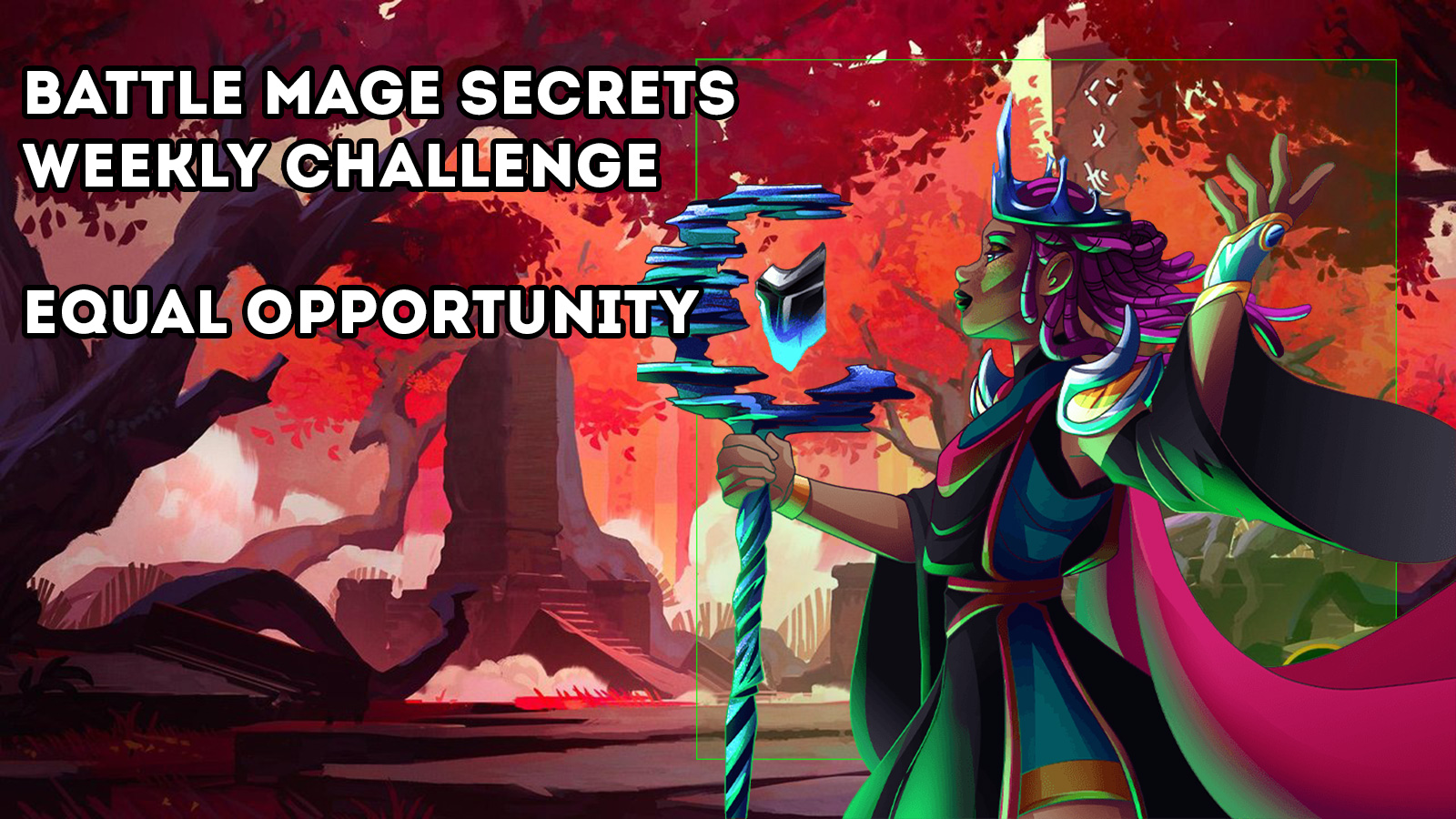 I like the fact that with this rule you can simply outsmart your opponent by making him attack weak cards and giving my stronger allies a chance to give him a good thrashing, and I like even more setting up cards with the Martyr ability. It turns out that the opponent is unknowingly pumping my monsters, making the rest of my cards practically invincible :)
I fought a few battles today using that trick, and in one of them, with a combination of Equal Opportunity and Keep Your Distance, I got particularly lucky.

My Lineup:
OBSIDIAN.Great summoner with the coolest ability to boost magic attacks. Considering melee monsters couldn't be used in this fight, I think this was the best choice.
FUNGUS FLINGER.Trick number one. Since the amount of mana in the battle is very limited, I put this archer on the first position so that the opponent could boost the next mage after him, whose attack had already been boosted by the summoner!
REGAL PERYTON. Very fast, flying mage, which, as practice shows, is very difficult to hit. With Martyr's boost, I hoped to make him my main "striking force".
VENARI MARKSRAT.Trick number two.An archer with relatively low health was also meant to draw the enemy's attention. Destroying it would once again strengthen my mages and give them a chance to resist even a very strong opponent.
WOOD NYMPH.Finished the combo with this mage healer. Yes, the amount of health wouldn't allow it to last long, but it didn't need to. The goal of this card was to heal the first archer to procrastinate, and heal my REGAL PERYTON when he gets into tank position.

Battle


I definitely lucked out with my opponent and chose a classic set of archers, assisted by CREEPING OOZE, who slowed down my cards and the excellent healer DIVINE HEALER. The only card that scared me was the AIR ELEMENTAL archer with very high speed.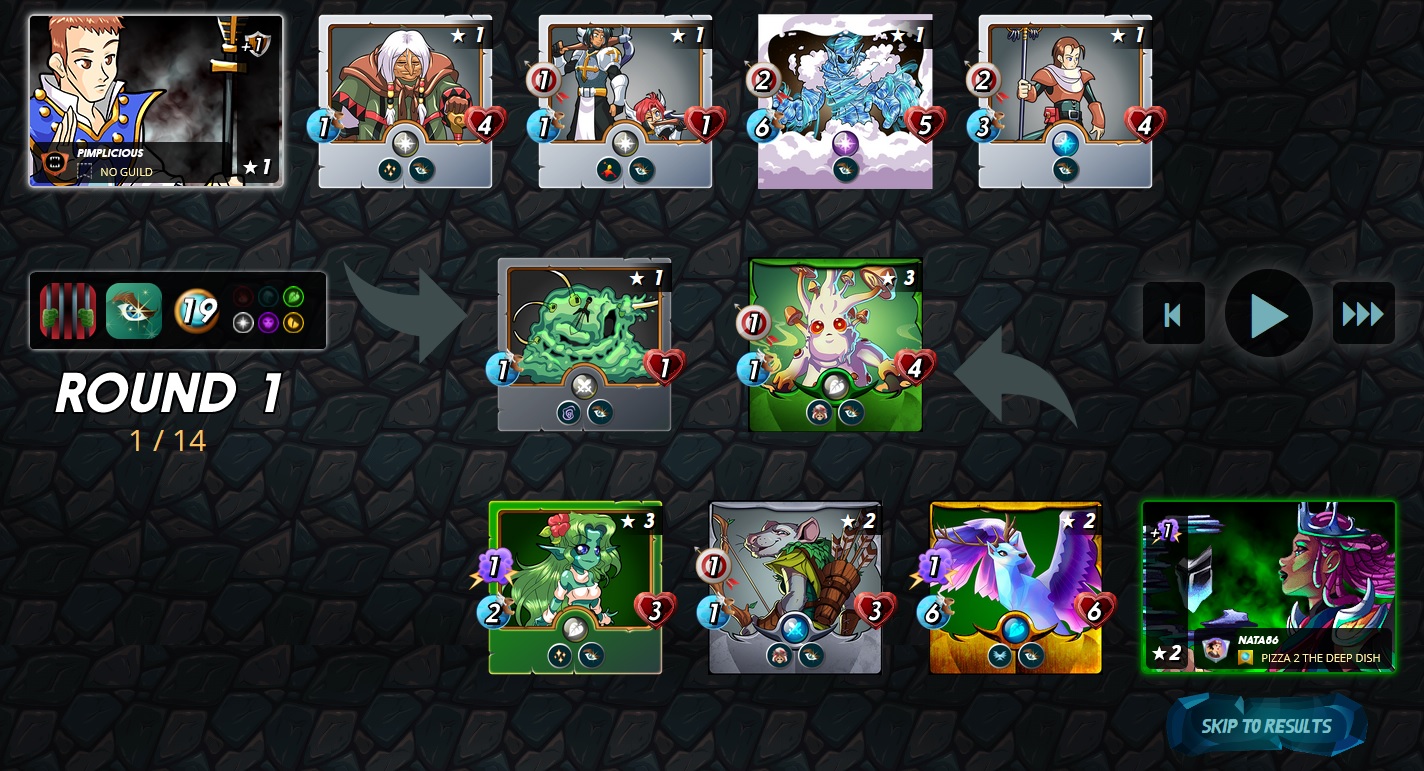 The battle went even better than I thought it would! My opponent attacked my VENARI MARKSRAT powerfully, so by the end of the first round I had a significantly enhanced mage, and since my weakest card was FUNGUS FLINGER I waited for my opponent to deal with it.
However, even here it was very easy. My mages destroyed his DIVINE HEALER, and the first positions were FUNGUS FLINGER against AIR ELEMENTAL, mutually blocking each other's ability to attack. Over the next three turns, my mages put them out of their misery and it was a very short fight!
Of course, it often happens that there are opponents who also use this Martyr trick. And it's even more fun when there's resurrection in the rules, because of which the enhancement effect is triggered several times, and it's worth using!

PIZZA 2 The Deep Dish
Experimental Toppings Acceptable

Posted using Splintertalk
---
---