Share Your Battle Weekly Challenge: SCAVO FIREBOLT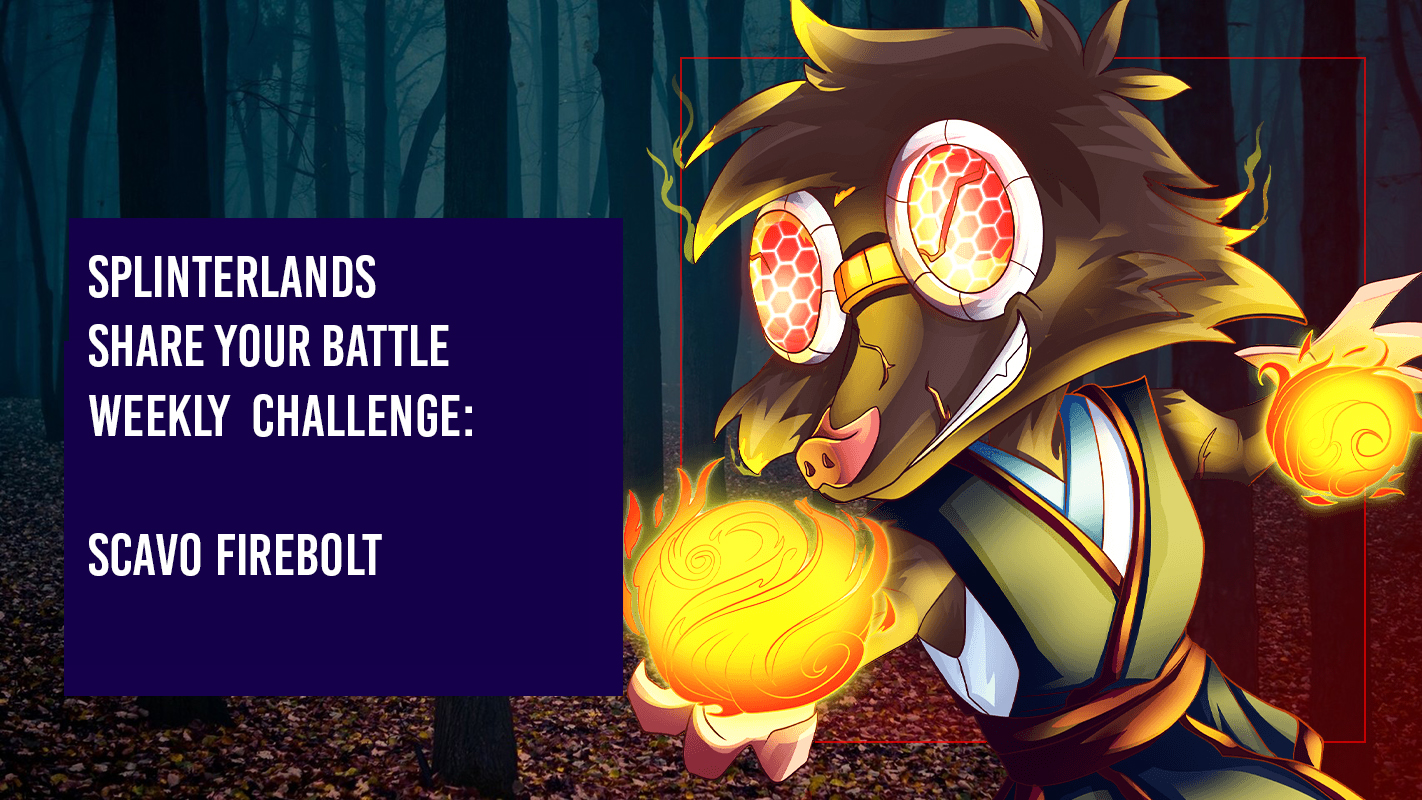 Hi friends, the sunny, spring-like warm weather does not make you sit at the computer, so I spend a lot of time walking with friends, but do not forget to pass the daily quests, and since today it rained, I decided to take part in the new Share Youre Battle Weekly Challenge and spend a few battles with an archer of the element of fire SCAVO FIREBOLT.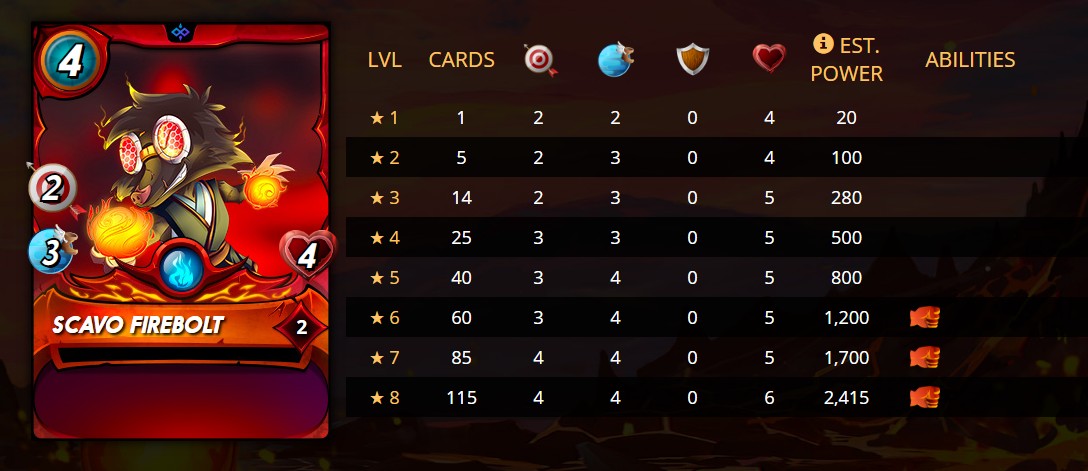 For a relatively low cost he has good life, speed, and attack parameters, but he's not one of my favorites and I use him only in battles with Back to Basics and Little League rules.
He helps out a lot in the latter, and was very useful in one of my fights today.
So, my lineup :
| Card | Reason |
| --- | --- |
| | Tarsa Summoner to increase melee attacks and health of my monsters. |
| | In the first position is the Antoid Platoon, with a small attack, but capable of reducing its damage |
| | Magma Troll is an excellent card for units with little mana, and his ability to attack from the second position helped me out more than once and drove my opponent insane :) |
| | Serpentine Spy is one of my favorite fire element cards, and despite its low life, thanks to its high speed and decent attack it deals significant damage to the opponent before it gets destroyed. |
| | Another one of my favorites is Dwarven Wizard. For a low cost, this sniper performs very well on 3-4-5 positions, and handles weak enemy cards very well. |
| | On the fifth position - Scavo Firebolt, to strengthen the attack on the opponent's "tank". The low cost of the call justifies the attack and speed parameters. |
| | Completing the combo are Spark Pixies. Very fast, extremely dangerous, and dodgy. I love these archers, and I love using them in conjunction with the Equalizer rule (but not this time). |
My opponent chose the Life element, and his Steetch Leech and Time Mage combo was very dangerous, especially since he took out my Spark Pixies and Serpentine Spy pretty quickly, but the Antoid Platoon held their own brilliantly, allowing the archers to do serious damage on their cards.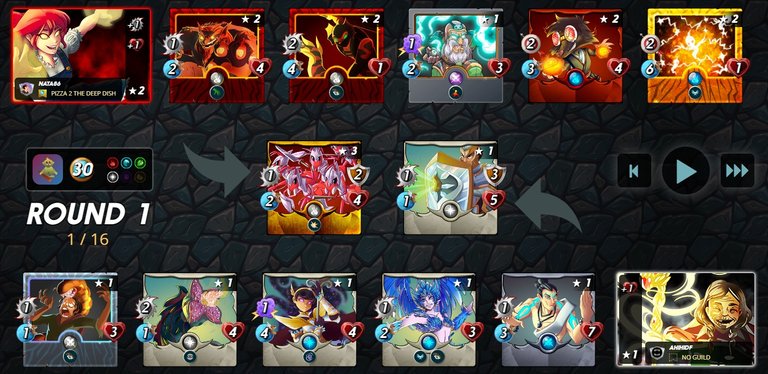 Was happy to share the experience, looking forward to the new reward system, and wishing everyone the best of luck this season!

PIZZA 2 The Deep Dish
Experimental Toppings Acceptable



Posted using Splintertalk
---
---