Splinterlands Share Your Battle Weekly Challenge: Crypt Beetle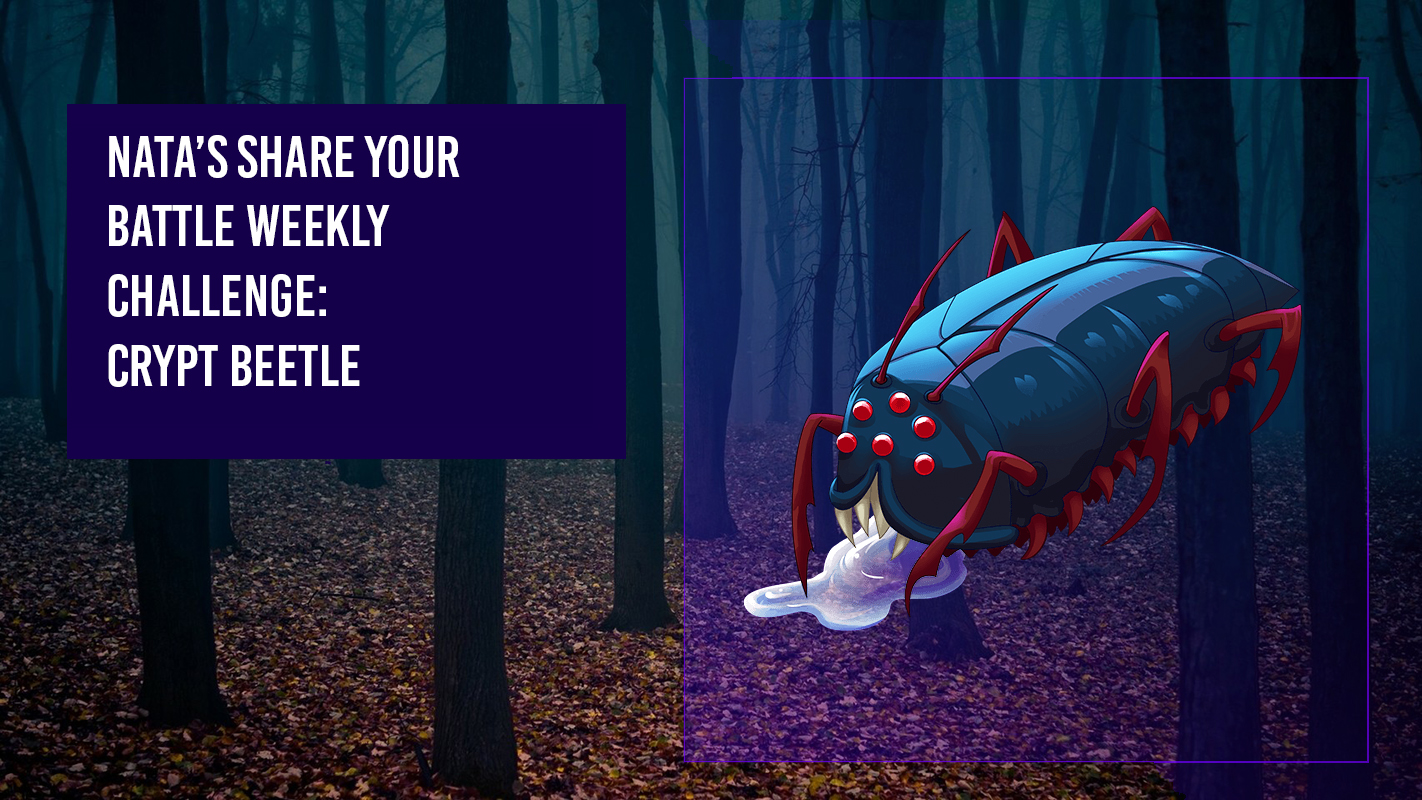 Good day, friends! I'm in a great mood today, so I got out of the house to play and decided to take part in the new Share Youre Battle Weekly Challenge to try out the very underrated Crypt Beetle card.
This beetle has very good defense and melee and archer damage reduction for its low cost, so I often use it in battles with Little League or Sneak rules, where it can be used for long range and to protect my mages or archers.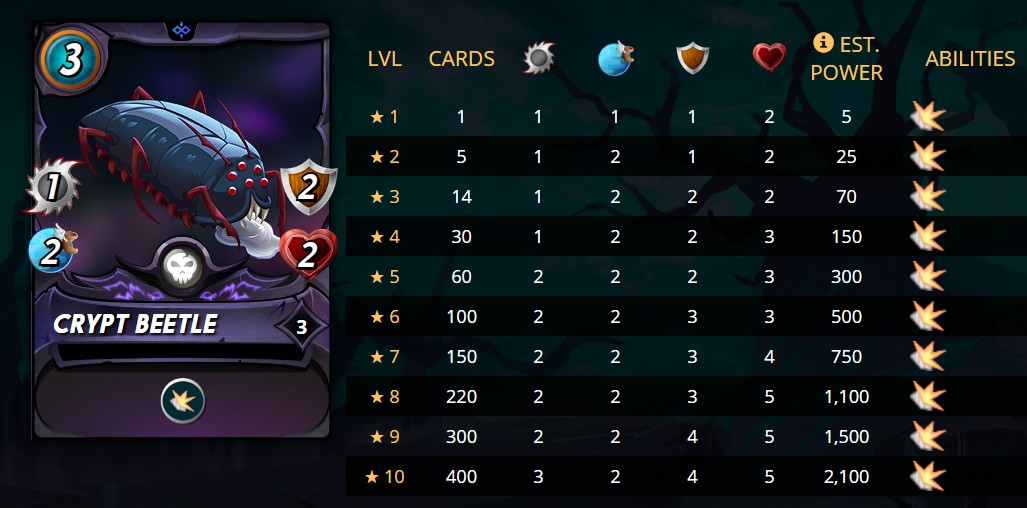 But today I decided to test him as a tank and had a very fun fight against the elemental Dragons.
So, I chose the following strategy:
Card
Reason
Owster Rotwell summoner in case the opponent uses mages, and nicely return the damage dealt to my cards
Crypt Beetle in first position, in case the opponent uses a weak tank.
The damage reduction ability comes in handy in these battles and allows him to last for a couple of turns, giving the other cards a head start.
Shadow Snitch is the perfect attack card for the second position, and in my deck it's also a Gold Foil card, which is a big bonus :) We're playing and earning, aren't we?
Furious Chicken is in third position, just in case my opponent is stronger and my archer needs some defense.
Rounding out the combo is my favorite archer, Haunted Spider. His ability to poison the enemy has helped me more than once when dealing with very strong opponents.
To my surprise, my opponent chose summoner, which gives cards the ability to fly, but put Djinn Chwala, which is a very dangerous card thanks to Thorns, and Creeping Ooze to slow down my cards.
But everything went according to plan, and even though Crypt Beetle misses frequently, it did a great job of keeping my opponent in check and letting my archer poison my opponent. Which, in fact, led to my victory.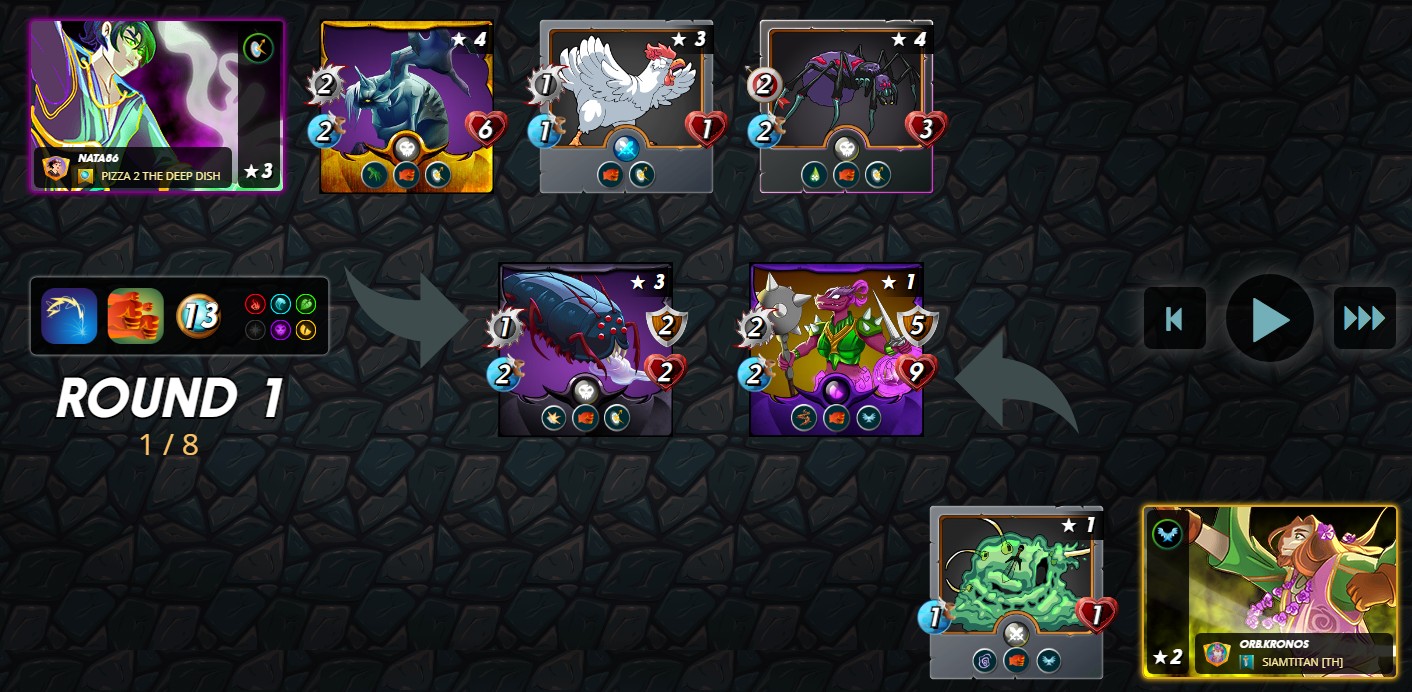 Was happy to share my experience and hopefully new challenges will be just as exciting and thrilling.
The adventure continues!

PIZZA 2 The Deep Dish
Experimental Toppings Acceptable



Posted using Splintertalk
---
---