Splinterlands Share Your Battle Weekly Challenge: DRAGONS!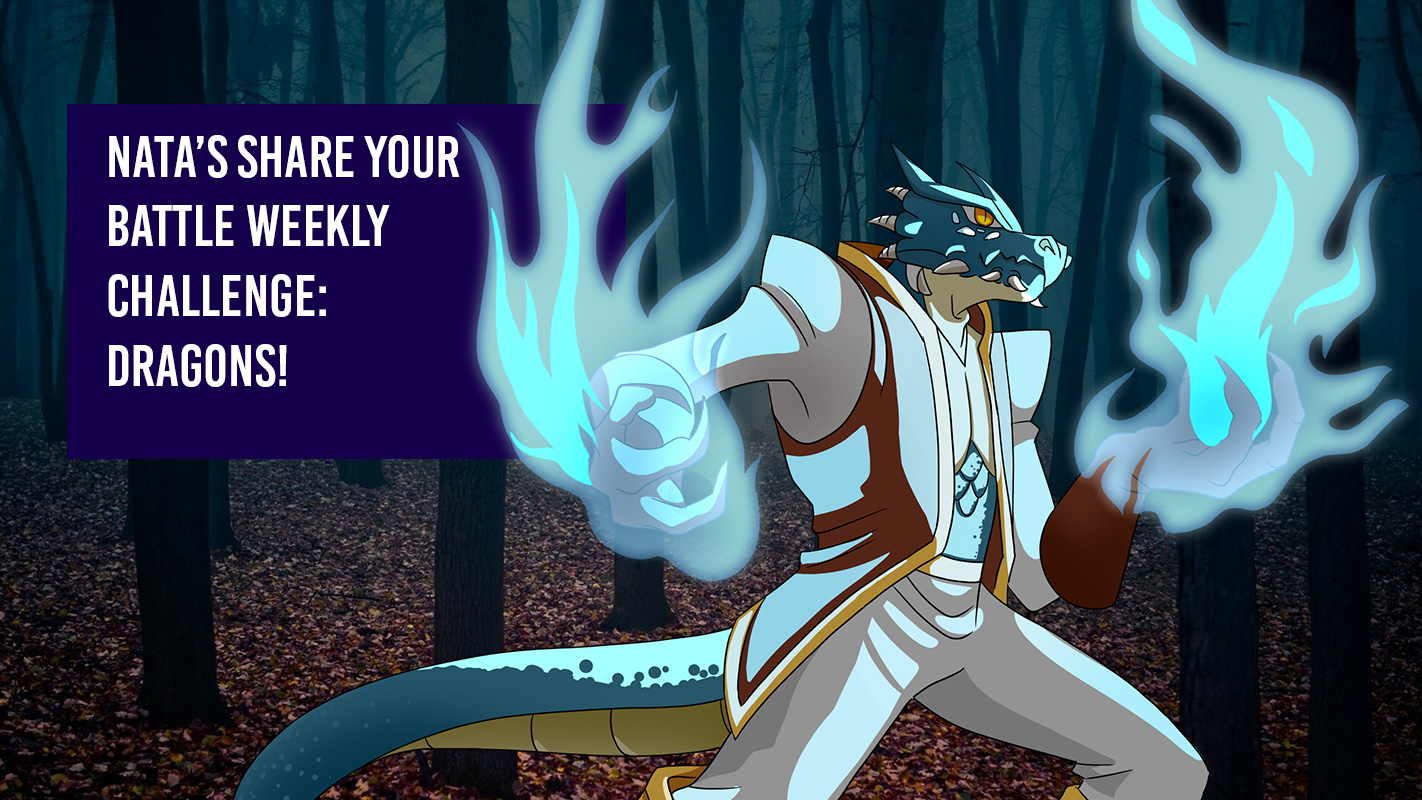 Hello friends, time flies very fast this weekend and as today the weather is not so good I decided to participate in the new Challenge Share Your Battle with Dragons which I play quite often and I like their mages and also Drake of Arnak summoner which I pumped up to level 3 :)
It was very easy to pass it, because today I had a day quest with Dragons and I tried some new strategies, one of which I will be glad to share.
I used a combo of Fire, with strong attacking monsters and dragons as a shield booster and powerful mage. In general, my power balance looked like this:
| Card | Reason |
| --- | --- |
| | Drake of Arnak summoner, to strengthen my card shields. |
| | Living Lava in first position with great health and the ability to reduce his damage. |
| | Radiated Brute is a relatively inexpensive fighter with a great ability to attack from the second line. |
| | Diamond Dragon - a powerful mage with the coolest shield and an excellent ratio of attack, speed, and cost to summon. |
| | Tenyii Striker, thanks to his Sneak ability, is great for attacking the enemy's rear, and with a reinforced shield has a good chance to last several turns. |
| | Zalran Efreet has long been a favorite of mine, and I often put him in 3-5 positions to gain health in case my defense is blown by a stronger opponent. |
| | Rounding out the combo is Ettin Spearman, a very strong archer capable of ignoring enemy shields. On top of that I have him in Gold Foil, so it's nice to earn a little more DEC if I win :) |
My opponent chose a nice combo of Tarsa summoner and melee cards, reduced my attacks with Disintegrator, and covered his back with Molten Ash Golem, but my plan worked and my shields gave me a good head start. While my opponent was trying to deal with my first cards, the mages and Ettin Spearman were methodically destroying his cards, and Zalran Efreet was gaining health points, turning into a true death machine.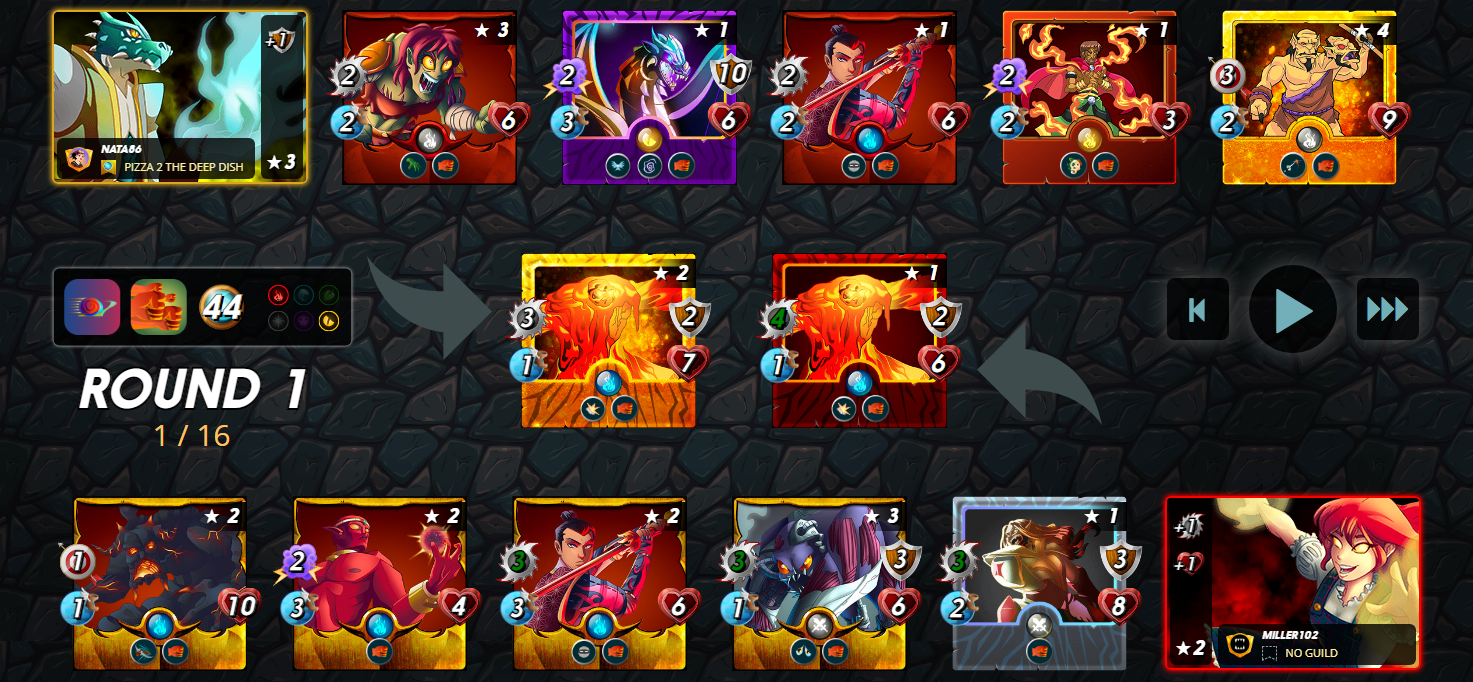 So that was the battle. Hope you had fun :)

PIZZA 2 The Deep Dish
Experimental Toppings Acceptable



Posted using Splintertalk
---
---