#Gaming - Splinterlands - Reporte Temporada 58 [Esp/Eng]
// Final de la Temporada 58 //
>_ Hola amigos y bienvenidos a este primer post para la comunidad de #Splinterlands.
El día de ayer a terminado la Temporada 58 de Splinterlands. Para mí, es la cuarta temporada que llevo jugando y hasta el momento no he podido pasar de la liga Bronce.
En esta ocasión, terminamos en la Liga Bronce III y aquí están las recompensas.
// End of Season 58 //
>_ Hello friends and welcome to this first post for the #Splinterlands community.
Yesterday ended Season 58 of Splinterlands. For me, it is the fourth season that I have been playing and so far I have not been able to pass the Bronze league.
This time around, we ended up in Bronze League III and here are the rewards.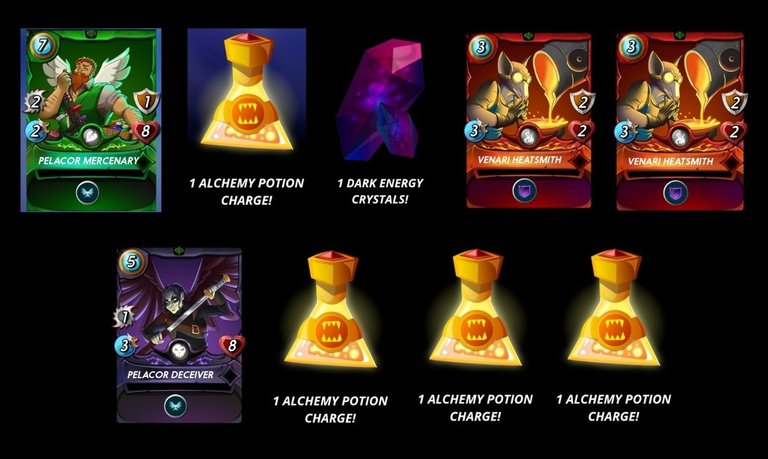 >_ Al final representan unas ganancias de apenas $0.57 dlls., pero algo es algo.
Será cosa de ver si los cambios en las recompensas que se anunciaron apenas hace unos días logra modificar mucho las ganacias, de por sí ya bajas, para los jugadores que somos más casuales.
>_ In the end they represent a profit of just $0.57 dlls., but something is something.
It will be a matter of seeing if the changes in the rewards that were announced just a few days ago can greatly modify the winnings, already low, for the players who are more casual.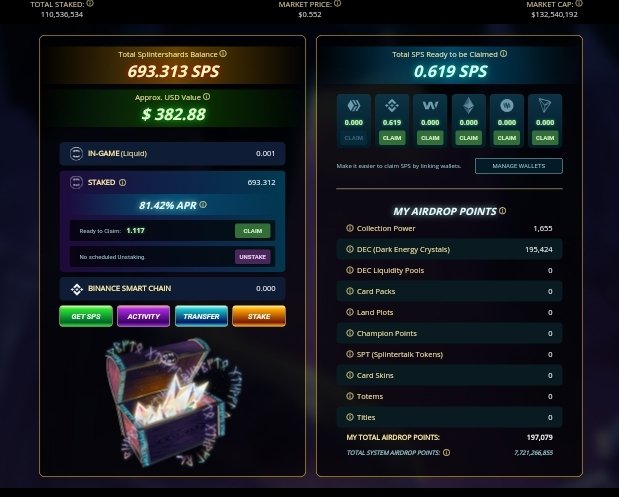 >_ En otro tema. Seguimos apostando fuerte para obtener la mayor cantidad de SPS y ya tenemos en nuestras billeteras 195,424 DEC y con el valor de nuestra baraja de 1,655 estamos recibiendo 29-30 SPS todos los días, que dependiendo del precio del mercado son entre $9 - $15 dlls.
Eso es todo por el momento amigos. Trataré de subir un post todos los días o cada que logre un cofre por la misión del día, y si no es así, nos leemos dentro de 15 días para darles el reporte de la Temporada 59.
Un saludo y mucha suerte a todos.
>_ In another topic. We continue to bet hard to obtain the highest amount of SPS and we already have 195,424 DEC in our wallets and with the value of our deck of 1,655 we are receiving 29-30 SPS every day, which depending on the market price, are between $9 - $15 dlls.
That's all for the moment folks. I will try to upload a post every day or whenever I get a chest for the mission of the day, and if not, we will read each other in 15 days to give you the report of Season 59.
Greetings and good luck to all of you.

// Hive // Twitter // Facebook //
// Instagram // Movescount // Strava //
---
---