#Splinterlands - Final de Temporada [Esp/Eng]
// Otro final de temporada y casi logramos el objetivo //
>_ Hola amigos y bienvenidos a un nuevo post para la comunidad de #Splinterlands.
El día de hoy me gustaría platicarles como me ha ido durante la pasada temporada de Splinterlands, la que es ya mi quinta o sexta temporada.
Para empezar me puse la meta de llegar a la liga de Oro, en este caso Oro III, pero me he quedado a nada de lograr el objetivo, obviamente lo hicimos rentando cartas, pero al final no se ha podido.
Eso sí, pese a todo creo que ha sido una muy buena temporada, donde he podido aprender un poco más y creo que voy mejorando mis tácticas y lectura de jugadores, que en ocasiones es fundamental en el juego.
Al final nos quedamos en Plata I y aquí las recompensas de temporada.
// Another season finale and we almost reached the goal //
>_ Hello friends and welcome to a new post for the #Splinterlands community.
Today I would like to tell you how things have gone during the last season of Splinterlands, which is now my fifth or sixth season.
To begin with, I set the goal of reaching the Gold League, in this case Gold III, but I have fallen short of achieving the goal, obviously we did it by renting cards, but in the end it was not possible.
Of course, despite everything I think it has been a very good season, where I have been able to learn a little more and I think I am improving my tactics and player reading, which is essential in the game at times.
In the end we stayed in Silver I and here the rewards of the season.
---
---
>_ Sin duda alguna la mejor carta de este lote ha sido ese Lava Launcher de cerca de $3.6 dlls.
Para la siguiente temporada voy a hacerme con el objetivo de nuevamente alcanzar la liga de Oro III y por eso he decidido apostar invirtiendo en un Djinn Oshannus Lv. 2 que me ha costado poco mas de $150.00 dlls., y que en la liga Plata he perdido muchas batallas contra el.
>_ Without a doubt the best card of this lot has been that Lava Launcher of about $ 3.6 dlls.
For the following season I am going to achieve the goal of once again reaching the Gold III league and that is why I have decided to bet by investing in a Djinn Oshannus Lv. 2 that it cost me a little more than $ 150.00 dlls. , and that in the Silver league I have lost many battles against him.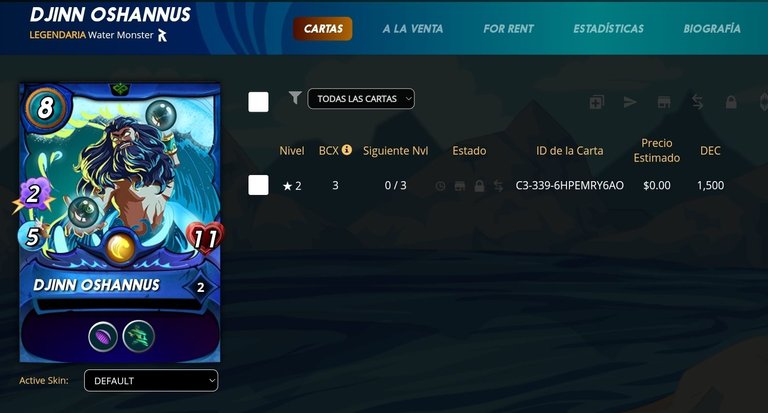 >_ Empezamos la temporada con un deck ya con un nivel más o menos respetable para mantenernos en la liga Plata, aunque aún no alcanzamos el Poder mínimo para acceder a la liga y todavía necesitamos rentar cartas.
>_ We started the season with a deck already with a more or less respectable level to stay in the Silver league, although we have not yet reached the minimum Power to access the league and we still need to rent cards .

>_ De momento tenemos cerca 260,588.344 DEC para seguir invirtiendo en el juego y eso nos dan cerca de 37 SPS díarios en el airdrop con buena posibilidad de que quizá pueda invertir un poco más en el futuro cercano.
En cuanto a los SPS, me alegra mucho el ya romper la barrera de los 2K SPS que al precio de hoy valen un poco más de $1,100.00 dlls.
>_ At the moment we have close to 260,588.344 DEC to continue investing in the game and that gives us about 37 SPS per day in the airdrop with a good possibility that maybe I can invest a little more in the near future.
As for SPS, I am very happy to break the 2K SPS barrier, which at today's price is worth a little more than $ 1,100.00 dlls.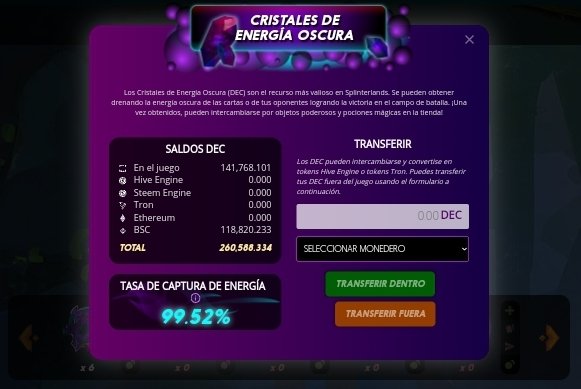 >_ La preventa de Chaos Legion continua y hasta el momento ya tengo 6 packs, lo que es una inversión de $21.6 dlls.. Aunque en realidad pueden ser más o menos por que los he comprado con SPS.
>_ The Chaos Legion presale continues and so far I already have 6 packs, which is an investment of $ 21.6 dlls. . Although in reality they may be more or less because I have bought them with SPS.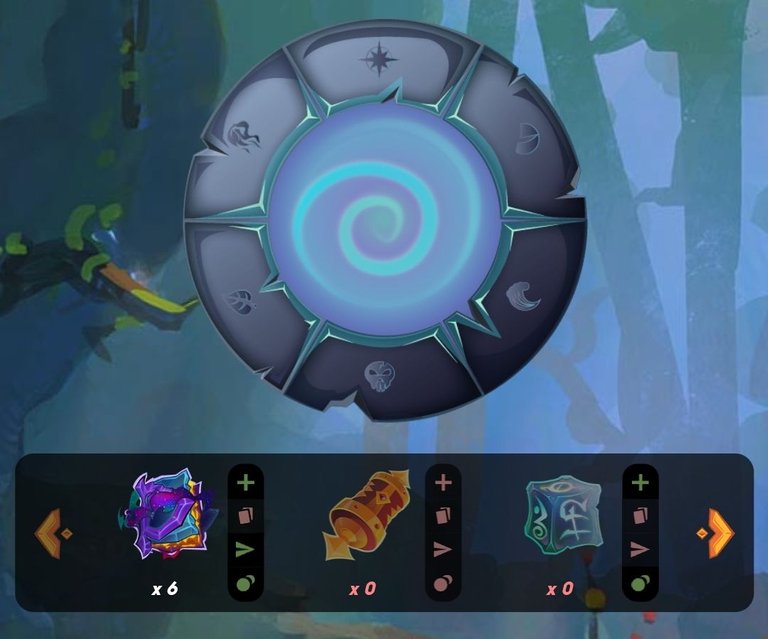 >_ Eso es todo por el momento amigos y espero que tengan una excelente temporada y que logren sus metas.
Mucha suerte.
> _ That's all for now folks and I hope you have an excellent season and that you achieve your goals.
Good luck.

// Hive // Twitter // Facebook //
// Instagram // Movescount // Strava // Lbry //
---
---