SHARE YOUR BATTLE Weekly Challenge! WOOD NYMPH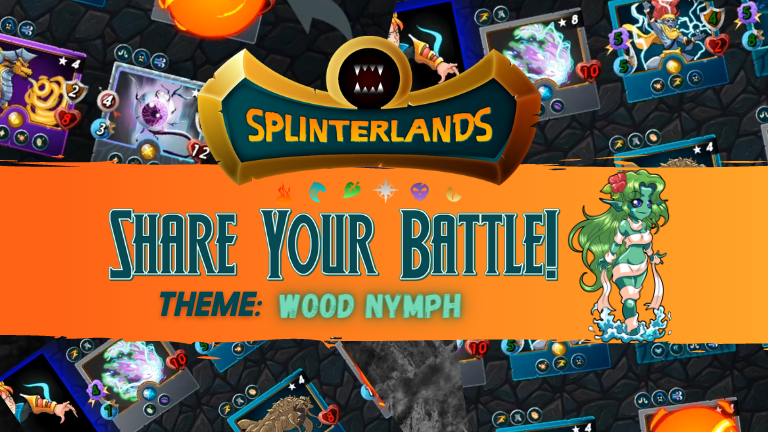 Lineup / Formación
A 27 mana battle with sneak, also only water and earth elements can be used, therefore I had to be prepared to resist a lot of magic damage from a land deck or fast attacks from the rear with water element.
To cover both fronts and attack at the same time I chose to place Unicorn Mustang to resist magic. With little mana remaining I chose to place Chaos Agent back, although it wasn't going to be enough for his low health. Spirit Shaman was the second reinforcement, with his Divine Shield ability he was going to hold out long enough.
I finally chose to add two healers to empower the tank. With the increase in magic power that the summoner grants, it turns them into solid attackers.
If they eventually eliminated Unicorn Mustang, Wood Nymph was not going to resist, that is why he ranks in third place while Goblin Psychic was just behind the tank and with his 3 damage he must eliminate any threat as quickly as possible.
Una batalla de 27 mana con sneak, además solo se puede utilizar elemento agua y tierra, por lo tanto tenía que estar preparado para aguantar mucho daño mágico de un mazo de tierra o ataques veloces desde la retaguardia con elemento agua.
Para cubrir ambos frentes y al mismo tiempo atacar elegí colocar Unicorn Mustang para resistir la magia. Con poco mana restante elegí ubicar atrás a Chaos Agent, aunque no iba a ser suficiente por su baja vida. Spirit Shaman fue el segundo refuerzo, con su habilidad Escudo Divino iba a resistir lo suficiente.
Finalmente elegí sumar a dos curadores para potenciar al tanque. Junto con el aumento en el poder mágico que otorga la invocadora los convierte en solidos atacantes.
Si eventualmente eliminaban a Unicorn Mustang Wood Nymph no iba a resistir por eso se posiciona en el tercer lugar mientras que Goblin Psychic iba justo detrás del tanque y con sus 3 de daño eliminar lo más rápido posible cualquier amenaza.
The Battle / La Batalla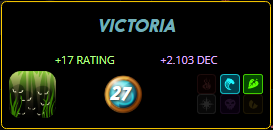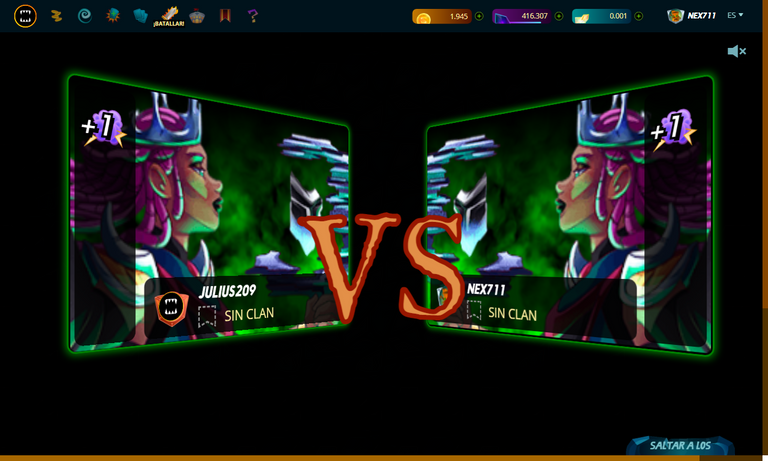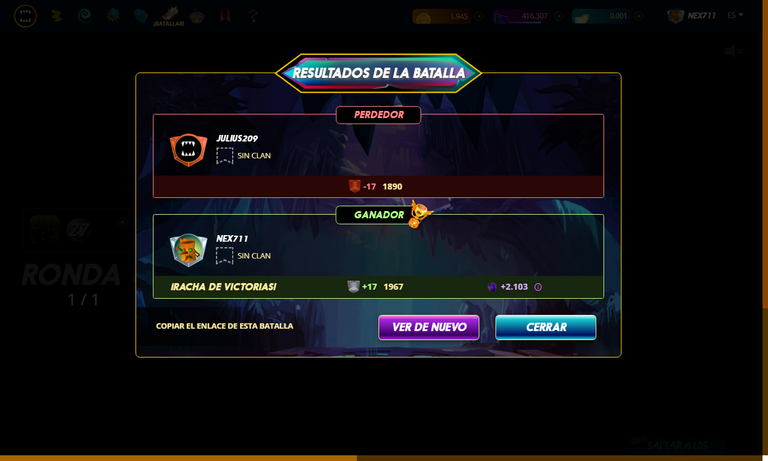 Did your strategy work? What will you try differently next time? / ¿Funcionó tu estrategia? ¿Probarías algo nuevo la próxima?
It worked as expected, I was prepared for the two possible scenarios. I would make some adjustments if circumstances change but the double healing with the magic resistant tank and a lot of life is a very solid base.
Funcionó como lo esperaba, me prepare para los dos escenarios posibles. Le haría algunos ajustes si cambian las circunstancias pero es una base muy solida la doble curación con el tanque resistente a la magia y mucha vida.
Do you like the Wood Nymph? Why or why not? ¿Te gusta Wood Nymph? ¿Por qué?
I really like to use it, I am renting it a few days ago and I plan to have it in the team for a long time. Makes a great match with Unicorn Mustang in low or high mana cost battles. Also its rental price is 0.1 DEC which can be easily covered.
Me gusta mucho usarla, la estoy alquilando hace unos días y pienso tenerla en el equipo por mucho tiempo. Hace muy buena combinación con Unicorn Mustang en batallas de bajo o alto coste de mana. Además su precio de alquiler es 0.1 DEC que se puede cubrir fácilmente.
---
---