[SPLINTERLANDS] Composição "Básica" de Vida.

Português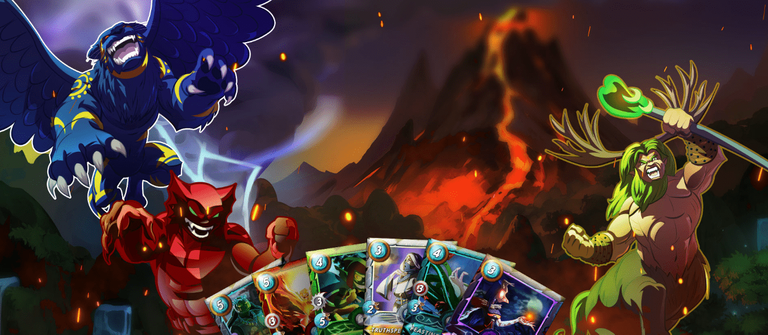 Opa, e ai pessoal, aqui quem fala é o
Norseland
, recentemente eu estava procurando algumas composições e acabei por achar uma usando o Elemento VIDA, não é uma excelente composição, mas é uma lógica básica pra se aplicar, manter um sustain, então resolvi vir aqui e explicar essa lógica, analisando uma batalha da composição, e colocando alguns replays de variantes.
Curte conteúdo de Splinterlands? Não perca na comunidade C/Splinterlands. Não conhece o jogo? Tudo bem, pode testar ele de graça!
A Composição
É bem simples, vamos destrinchar as opções aqui embaixo, e depois usamos as batalhas de exemplo.
Invocador: General Sloan
Linha de frente: Shieldbearer, Chaos Knight, Blinding Reflector, aqui é importante que seja o Shieldbearer, mas os outros servem.
Segunda Posição: Thuthspeaker, Chaos Agent, ou qualquer outra carta de custo baixo.
Terceira Posição: Time Mage, pode ser substituída por algum arqueiro, mas é bom ser ela.
Quarta Posição: Venari Crystalsmith, pode ser substituida por algum arqueiro, mas é bom ser ela.
Quinta Posição: Pelacor Arbalest, pode ser substituido por algum arqueiro, mas double strike é excelente.
Sexta Posição: Scavo Hireling, ou algum outro arqueiro, ou carta para resistir a ataques na backline.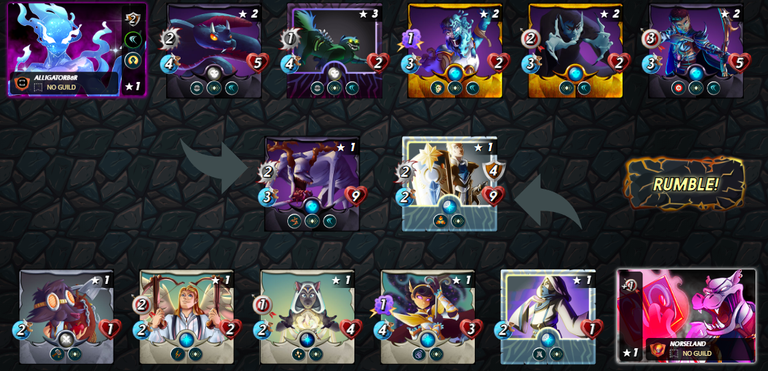 A ideia como puderam ver acima, é usar o Shieldbearer como um receptor de dano, usando Crystalsmith e o Scavo Hireling como "curas" para ele, e os arqueiros dando um dano útil para acabar com os inimigos, se formos as batalhas vai ser mais fácil de explicar, então vamos lá.
Vou analisar a Batalha 1, mas deixo aqui outros replays:
Batalha 2
Batalha 3
Batalha 4


Batalha 1
A batalha 1 foi quase uma vitória, mas acabei perdendo-a. Se formos analisar mais profundamente ela, veremos o que aconteceu para eu perder, e depois vemos obviamente as discrepâncias. Vamos lá passo a passo:
Invocadores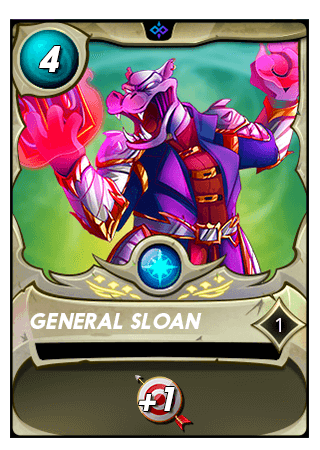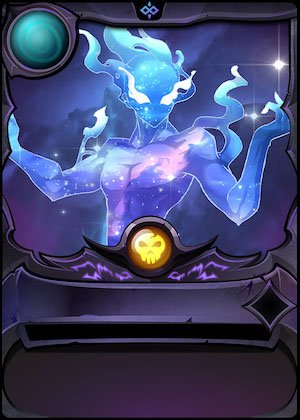 ---
Aqui obviamente podemos ver a diferença, General Sloan é um invocador de custo 4, ao contrário do Astral Entity que tem custo 6. Além disso as habilidades do Entity muito superam as do Sloan, ele reduz a armadura em 2, fazendo meu Truthspeaker ficar inutilizado, e depois, ainda dá Dodge que é extremamente letal contra cartas de baixa speed, como meu dano principal o Pelacor Arbalest, e AINDA por cima, além disso tudo revive uma das cartas mortas do oponente.
Linha de Frente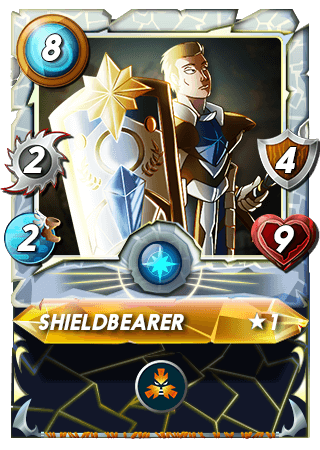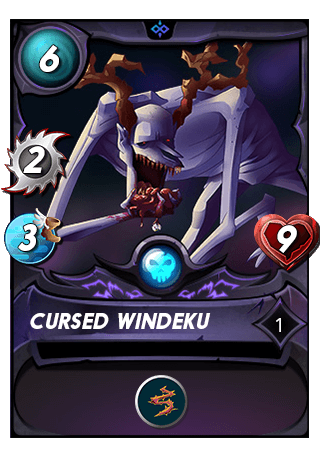 ---
Não tem muito o que falar aqui, o Shieldbearer é o ás dessa composição, porquê ele é resistente e tem o Taunt, enquanto meu oponente foi para o Windeku, já falei muitas vezes que é uma ótima carta, especialmente na regra de Amplify e com Dodge, ele se tornou extremamente forte.
Posição 1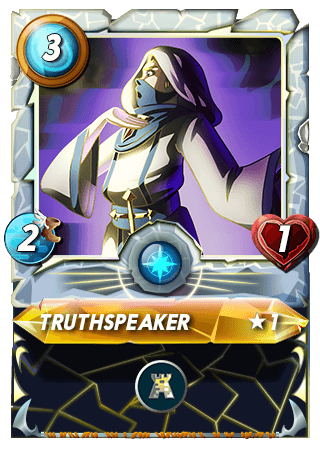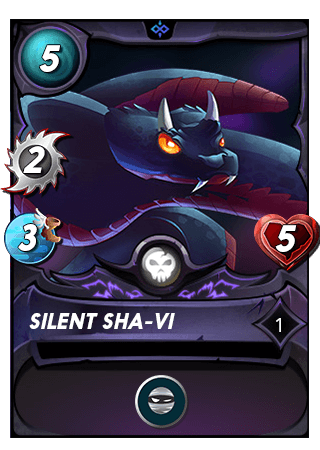 ---
Nesse caso meu Truthspeaker foi basicamente inútil, ele só serviu para manter a armadura do Shieldbearer no normal, por causa que foi counterado pelo invocador do oponente, ele foi para uma Silent Sha-Vi grande unidade para atacar backline, seria excelente é claro se não tivesse um Taunt o impedindo
Posição 2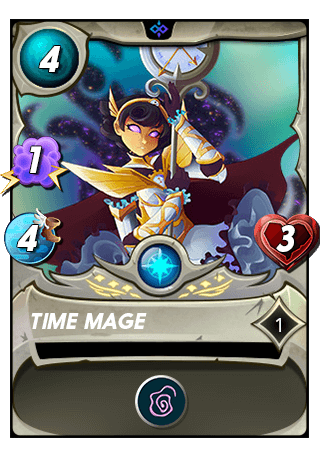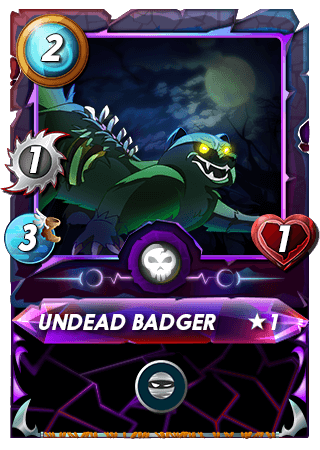 ---
Aqui foi uma Time Mage que eu já expliquei por conta de Speed, e ela é útil em reduzir o dodge, mas não foi excelente por causa que ainda ocorreram muitos dodges, poderiam ter ocorrido mais sem ela. Meu oponente foi para um Undead Badger, mesmo que o Sha'vi uma ataca em backlines e foi counterado pelo Taunt.
Posição 3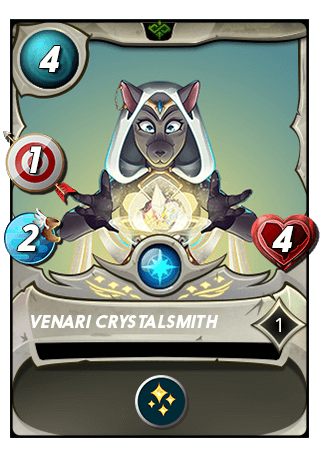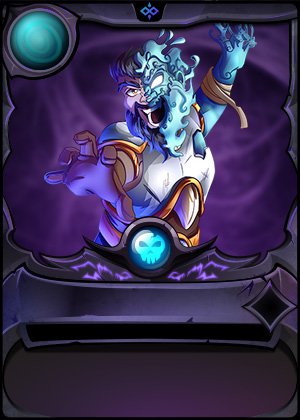 ---
A crystalsmith aqui serviria para curar meu tank, enquanto causava algum dano, enquanto isso meu oponente foi para seu Life Sapper, que poderia ignorar a armadura do Shieldbreaker enquanto subia sua vida, ele funcionou bem legal e posso dizer que causou bastante dano, já por outro lado a crystalsmith por conta da sua baixa speed, errou bastante dos ataques, mas sua cura foi o que me fez QUASE vencer.
Posição 4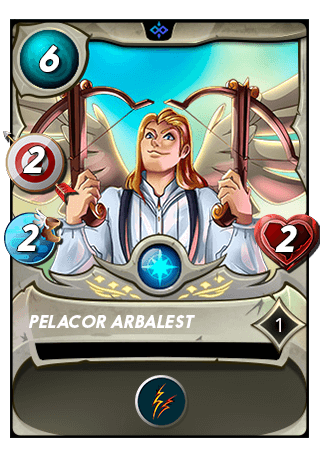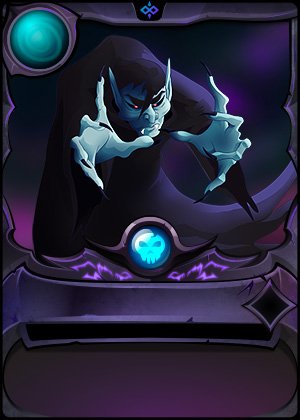 ---
Aqui fica meu dano principal, ele errou alguns ataques, se eu pudesse aumentar a speed dele seria boa, mas é apenas isso, meu oponente foi para um Soul Stangler, uma unidade ok, útil e de baixa mana com dano alto, serviu pro seu propósito.
Posição 5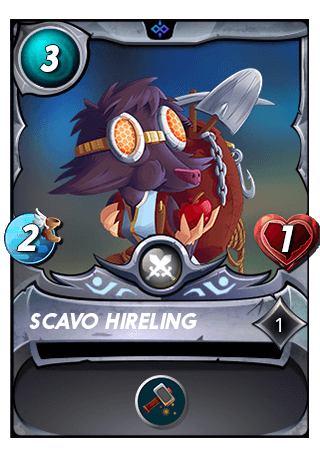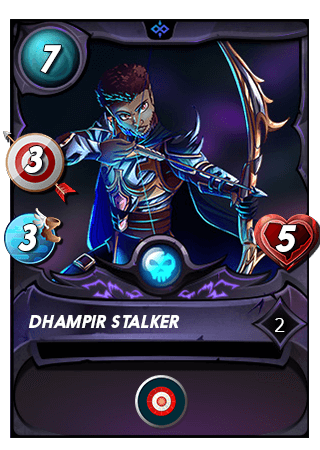 ---
Aqui, o Scave Hireling curaria mais a armadura do Shieldbearer, e de outras unidades minhas, mas foi counterado pelo invocador do oponente, então o Dhampir Stalker deu bastante dano, o suficiente para causar algum problema.
Conclusão
Então é isso, foi essas as batalhas, eu odiei que perdi pra Miss, então é complicado, essa é uma ótima composição, e espero continuar usando-a por algum tempo até conseguir cartas melhores.
Concorda comigo? Discorda de mim? Tudo bem, comente abaixo o que você achou! Obrigado pela atenção de todos, e os vejo novamente no Splinterlands!

English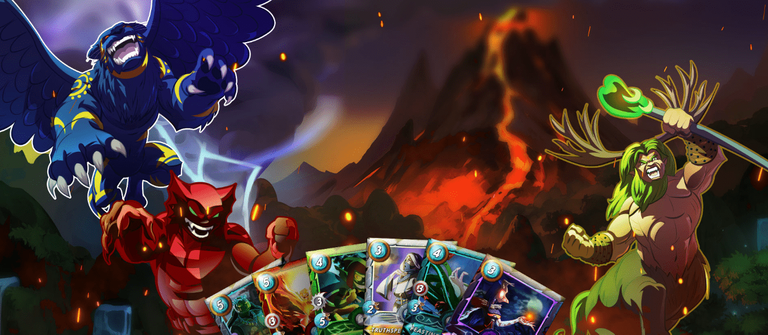 Hey everyone, this is
Norseland
, I was recently looking for some compositions and ended up finding one using the LIFE Element, it's not an excellent composition, but it's a basic logic to apply, maintain sustain, so I decided to come here and explain this logic, analyzing a composition battle, and putting some replays of variants.
Enjoy Splinterlands content? Don't miss out on the C/Splinterlands community. Not familiar with the game? Okay, you can try it for free!
The Composition
It's very simple, let's break down the options below, and then use the example battles.
Summoner: General Sloan
Frontline: Shieldbearer, Chaos Knight, Blinding Reflector, here it is important that it is Shieldbearer, but the others will do.
Second Position: Thuthspeaker, Chaos Agent, or any other low-cost card.
Third Rank: Time Mage, can be replaced by an archer, but it's good to be her.
Fourth Rank: Venari Crystalsmith, can be replaced by some archer, but it's good to be her.
Fifth Rank: Pelacor Arbalest, can be replaced by some archer, but double strike is excellent.
Sixth Rank: Scavo Hireling, or some other archer, or card to resist backline attacks.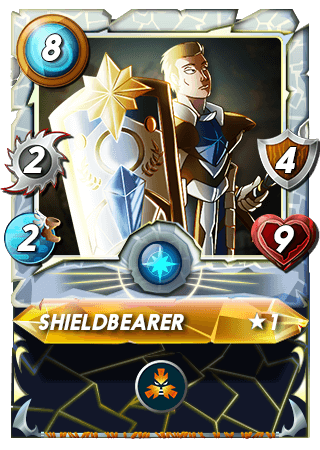 The idea, as you can see above, is to use Shieldbearer as a damage receiver, using Crystalsmith and Scavo Hireling as "cures" for him, and archers giving useful damage to finish off enemies, if we go to battles it will be more easy to explain so here we go.
I'm going to analyze Battle 1, but here are other replays:
Battle 2
Battle 3
Battle 4


Battle 1
Battle 1 was almost a win, but I ended up losing it. If we go deeper into it, we'll see what happened for me to lose, and then we obviously see the discrepancies. Let's go step by step:
Summoners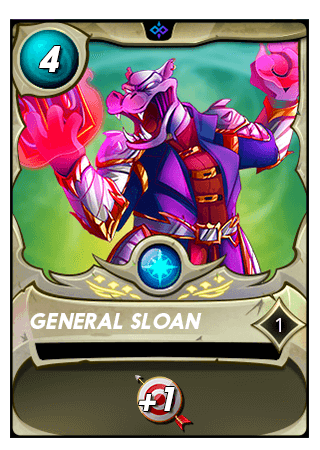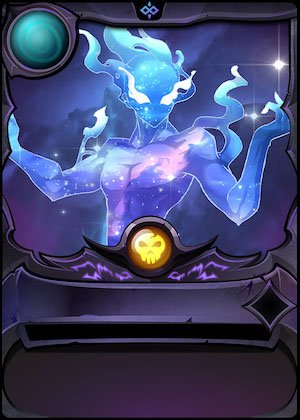 ---
Here we can obviously see the difference, General Sloan is a 4 cost summoner, unlike the Astral Entity which has a 6 cost. Also the Entity's skills far surpass Sloan's, it reduces armor by 2, making my Truthspeaker unusable , and then, it still gives Dodge which is extremely lethal against low speed cards, like my main damage Pelacor Arbalest, and STILL on top of that, everything revives one of the opponent's dead cards.
Frontline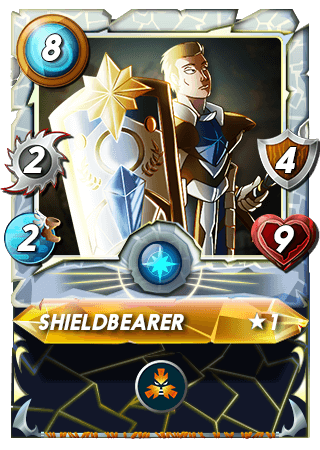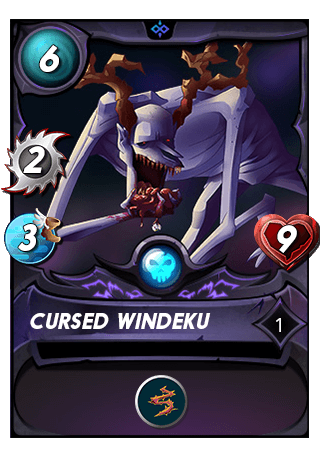 ---
Not much to say here, Shieldbearer is the ace of this composition, because it is resistant and has Taunt, while my opponent went for Windeku, I have already said many times that it is a great card, especially in the Amplify rule and with Dodge, he has become extremely strong.
Position 1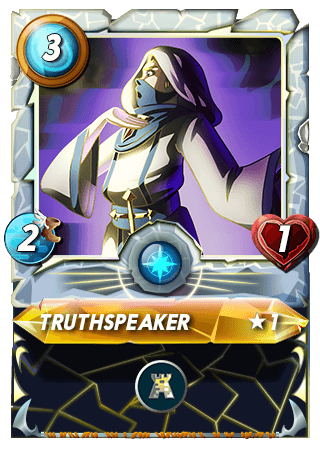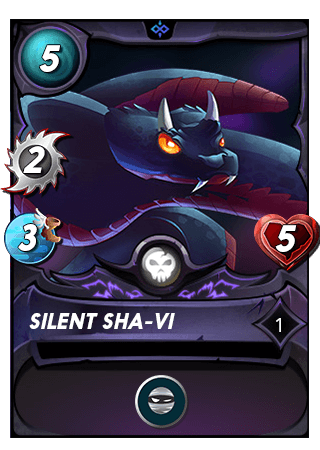 ---
In this case my Truthspeaker was basically useless, it only served to keep Shieldbearer's armor at normal, because it was countered by the opponent's summoner, he went for a Silent Sha-Vi big unit to attack backline, it would be excellent of course if not had a Taunt preventing him
Position 2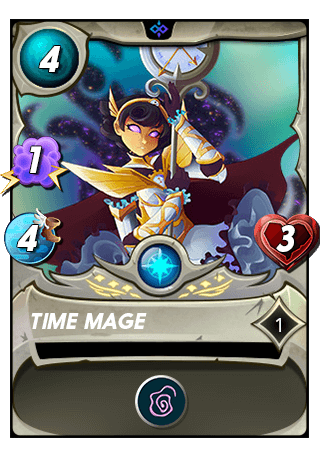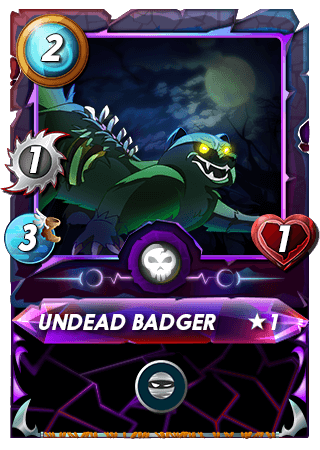 ---
Here was a Time Mage that I already explained because of Speed, and she is useful in reducing the dodge, but it wasn't excellent because there were still a lot of dodges, more could have happened without her. My opponent went for an Undead Badger, even though the Sha'vi one attacks in backlines and was countered by Taunt.
Position 3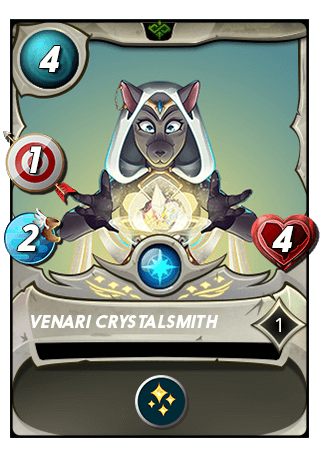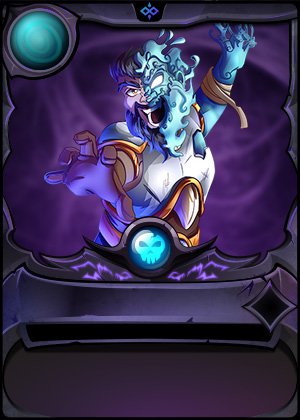 ---
The crystalsmith here would serve to heal my tank, while doing some damage, meanwhile my opponent went to his Life Sapper, which could ignore Shieldbreaker's armor while raising his life, it worked pretty cool and I can say it did a lot of damage, already for On the other hand, the crystalsmith, because of his low speed, missed a lot of attacks, but his cure was what made me ALMOST win.

Position 4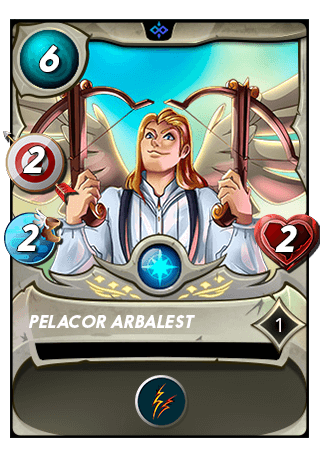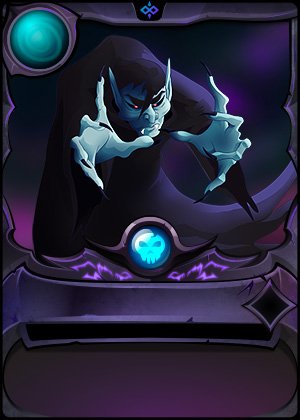 ---
Here is my main damage, he missed some attacks, if I could increase his speed that would be good, but that's about it, my opponent went for a Soul Stangler, an ok, useful, low mana unit with high damage, served his purpose purpose.
Position 5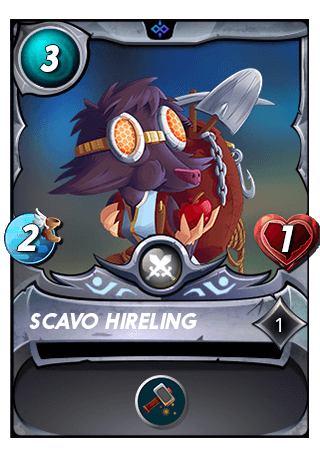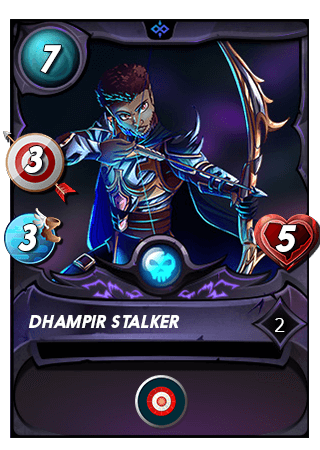 ---
Here, the Scave Hireling would heal Shieldbearer's armor more, and other units of mine, but it was countered by the opponent's summoner, so the Dhampir Stalker dealt a lot of damage, enough to cause some problems.
Conclusion
So that's it, those were the battles, I hated that I lost to Miss, so it's tricky, this is a great comp, and I hope to keep using it for a while until I get better cards.
Do you agree with me? Disagree with me? Alright, comment below what you think! Thanks for watching everyone, and see you again at Splinterlands!
---
---