Social media challenge: Splinterlands _ Unleashing the Fire Dragon _ Eng/FR
---
Dear Splinters,
Peace
Greetings,
Long live the Splinters of Peace.
I hope your journey in the game is as much exciting as my latest battles in the arena. I am impressed that the level of skills in Modern format is quite high now.
Even though I lost some battles I am still progressing smoothly and rewarding for my team regardless of the ruleset in the battle.
The dragon summoner in both selections called fire and water warriors represents each team.
Let's discover what happens on the Battlefield.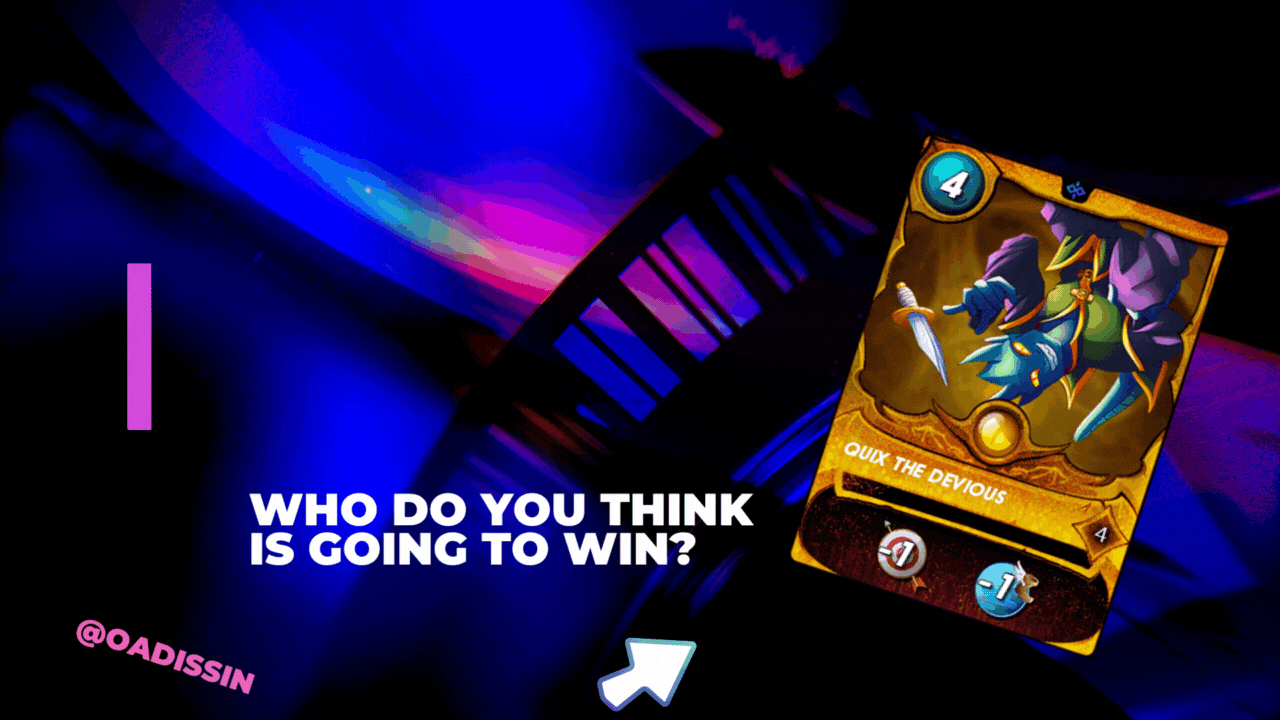 Source
I selected the fire elemental warriors because of the diversity of powerful elemental fighters in their ranks.
Battle Ruleset:
Silenced Summoners: Summoners do not give any stat buffs or debuffs or grant/use any abilities.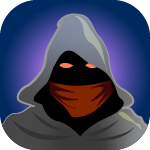 Close Range: Ranged attacks may be used in the first position in battles.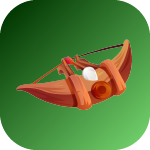 Armored Up: All Monsters have 2 Armor in addition to their normal Armor stat.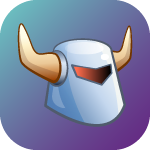 Mana Cap: 37
Team's constitution in the arena
Quix the Devious ★ 3
Quix the Devious is an interesting choice for this battle. He provided the dragon monsters for selection
Djinn Chwala ★ 5
Djinn Chwala had an impressive defense with thorns
Djinn Oshannus ★ 3
Djinn Oshannus is fast and deliver magic damage while protecting his statistics
Merdaali Guardian ★ 5
Merdaali Guardian has the possibility to heal and repair the defense of Chwala
Pelacor Bandit ★ 6
Pelacor Bandit is a terrible warrior fast and almost impossible to hit from far
Angelic Mandarin ★ 5
Angelic Mandarin could provide triage healing to friendly monsters
Zyvax Vuul ★ 3
Zyvax Vuul is right in the perfect position to cause powerful damage to its enemies

My Team Line Up

Quix the Devious ★ 3
Quix the Devious is my favorite summoner in my collection.
Robo-Dragon Knight ★ 3
Robo-Dragon Knight played a serious defensive role in this selection.
Naga Assassin ★ 6
Naga Assassin is fast and could strike in the first position of the lineup
Technowizologist ★ 6
Technowizologist is a cool warrior with stun ability that often gives some advantage to the friendly side on the battlefield
Supply Runner ★ 8
Supply Runner was a strategic card in the lineup. His role was simply to boost the speed of all friendly warriors in the arena
Djinn Apprentice ★ 6
Djinn Apprentice is my second magic warrior in the selection. His offensive role helped in the reduction of the opponent's potential to destroy my line
Uraeus ★ 5
Uraeus is a wonderful card with the poison ability

My opinion on this battle

I like the fact that the lock ability of the summoner did not stop either party in the quest for victory. Dragon cards from the water elemental are powerful, but the fire dragon showed their full potential during this battle.

I believe this battle is one of the highest levels of combat in the gold league. The positive outcome for my team was a reality because of my speed and the magic attacks from my side.

My opponent did well to protect his line. It was an exciting battle with the victory taken in the fifth round by my team.

The opponent warriors were positioned in a defense formation. The healing and armor repair support to the opponent's warriors is a fantastic approach to building a defensive team strategy in a difficult battle.

I had great fun playing this battle against my opponent Ragnar711.

Thanks for taking the time to read this report on my last encounter in Splinterlands Arena. You can participate in the competition Social media share splinterlands

If you appreciate this post, I invite you to explore on this blog my collection of publications.

Discover much more interesting content about contests, giveaways, crypto news, and Splinterlands Battle challenge on My official Profil on Hive

My preferred board game on #play2own, #hivegaming, and #blockchaingaming within #hive ecosystem type card game that is going to reward you with a collection of cards, enables you to trade game assets, or exchange NFT (Cards).

I would like to mention the great service to help with engagement and external media awareness:

Peakd web front end for the amazing tools to share and manage with ease Splinterlands assets.

PeakMonsters Quick/Easy/Bulk/informative Splinterlands Market

I invite you, dear readers, to share in the comment section whatever suggestions or questions you would like to ask.

If you are interested in playing Splinterlands and don't own your account, click on the link below to start your exploration of this exciting board game.

| Resource: Background sound | Airglow - Memory Bank |
| --- | --- |
| Electronic, Synth Pop, Retrowave | Attribution 4.0 International (CC BY 4.0) |

==Disclaimer:== This Article's purpose is only educational and has no intention to make fun of any players of Splinterlands in the community. My publications relay valid information based on my personal experiences for your edutainment.

--

⊱✿⊰ VERSION : FRENCH - FRANCAIS ⊱✿⊰

Chers Splinters,

Salutations,

J'espère que votre voyage dans le jeu est aussi excitant que mes dernières batailles dans l'arène. Je suis impressionné que le niveau de compétences en format moderne soit assez élevé maintenant.

Même si j'ai perdu quelques batailles, je progresse toujours de manière fluide et gratifiante pour mon équipe, quelles que soient les règles de la bataille.

L'invocateur de dragon dans les deux sélections appelé guerriers du feu et de l'eau représente chaque équipe.

Découvrons ce qui se passe sur le champ de bataille.

J'ai choisi les guerriers élémentaires du feu en raison de la diversité des puissants combattants élémentaires dans leurs rangs.

Ensemble de règles de combat :

Invocateurs silencieux : les invocateurs ne donnent aucun buff ou débuff de statistiques, ni n'accordent/utilisent de capacités.


Portée rapprochée : les attaques à distance peuvent être utilisées en première position dans les batailles.


Blindé : tous les monstres ont 2 armures en plus de leur stat d'armure normale.


Cap de mana : 37

Constitution de l'équipe dans l'arène

Quix le sournois ★ 3
Quix the Devious est un choix intéressant pour cette bataille. Il a fourni les monstres dragons pour la sélection
Djinn Chwala ★ 5
Djinn Chwala avait une défense impressionnante avec des épines
Djinn Oshannus ★ 3
Djinn Oshannus est rapide et inflige des dégâts magiques tout en protégeant ses statistiques
Merdaali Gardien ★ 5
Merdaali Guardian a la possibilité de soigner et réparer la défense de Chwala
Bandit Pélacor ★ 6
Pelacor Bandit est un terrible guerrier rapide et presque impossible à toucher de loin
Mandarin angélique ★ 5
Le mandarin angélique pourrait fournir des soins de triage aux monstres amicaux
Zyvax Vuul ★ 3
Zyvax Vuul est dans la position idéale pour infliger de puissants dégâts à ses ennemis

Ma composition d'équipe

Quix le sournois ★ 3
Quix the Devious est mon invocateur préféré dans ma collection.
Robo-Dragon Chevalier ★ 3
Robo-Dragon Knight a joué un sérieux rôle défensif dans cette sélection.
Naga Assassin ★ 6
Naga Assassin est rapide et pourrait frapper en première position de la formation
Technowizologue ★ 6
Technowizologist est un guerrier cool avec une capacité d'étourdissement qui donne souvent un avantage au côté ami sur le champ de bataille
Coureur d'approvisionnement ★ 8
Supply Runner était une carte stratégique de la gamme. Son rôle était simplement d'augmenter la vitesse de tous les guerriers amis dans l'arène
Apprenti Djinn ★ 6
Djinn Apprentice est mon deuxième guerrier magique dans la sélection. Son rôle offensif a aidé à réduire le potentiel de l'adversaire à détruire ma ligne
Uraeus ★ 5
Uraeus est une carte merveilleuse avec la capacité poison

Mon avis sur cette bataille

J'aime le fait que la capacité de verrouillage de l'invocateur n'a arrêté aucune des parties dans la quête de la victoire. Les cartes dragon de l'élémentaire d'eau sont puissantes, mais le dragon de feu a montré tout son potentiel lors de cette bataille.

Je crois que cette bataille est l'un des plus hauts niveaux de combat de la ligue d'or. Le résultat positif pour mon équipe s'est concrétisé grâce à ma vitesse et aux attaques magiques de mon côté.

Mon adversaire a bien fait de protéger sa ligne. Ce fut une bataille passionnante avec la victoire remportée au cinquième tour par mon équipe.

Les guerriers adverses étaient positionnés en formation défensive. Le soutien à la guérison et à la réparation des armures des guerriers de l'adversaire est une approche fantastique pour construire une stratégie d'équipe défensive dans une bataille difficile.

Je me suis beaucoup amusé à jouer cette bataille contre mon adversaire Ragnar711.

Merci d'avoir pris le temps de lire ce rapport sur ma dernière rencontre à Splinterlands Arena.

Si vous appréciez cet article, je vous invite à explorer sur ce blog ma collection de publications.

Découvrez un contenu beaucoup plus intéressant sur les challenges, les cadeaux, les actualités crypto et le défi Splinterlands Battle sur Mon profil officiel sur Hive

Mon jeu en ligne préféré #play2own, #hivegaming et #blockchaingaming le jeu de cartes sur la blockchain #hive qui vous récompense avec des cartes, échanger des actifs de jeu ou d'échanger de Token.

Je voudrais mentionner l'excellent service d'aide à l'engagement et à la sensibilisation des médias externes :

Peakd pour nous avoir fourni, ainsi qu'à la communauté Splinterlands, une excellente plateforme.
PeakMonsters.com Quick/Easy/Bulk/informative Splinterlands Market

Je vous invite, chers lecteurs, à partager dans la section des commentaires toutes les suggestions ou questions que vous aimeriez poser.

Si vous souhaitez jouer à Splinterlands et que vous ne possédez pas votre compte, cliquez sur le lien ci-dessous pour commencer votre exploration de ce jeu de société passionnant.

---

▶️ 3Speak
---
---