Splinterlands Art Contest! | Week 154 | Fire Elemental
Hello Splinterland peeps! I've been toying with the idea of making some Splinterlands fanart for a while, but you know how it is - life happened and I didn't have time to create art.
Until last night. I sat down in my creative corner, grabbed my favorite watercolor paper (Hahnemühle Torchon 130 lbs), and started sketching. I wasn't in the right mindset (yet) to come up with my own character, so instead, I intended to do fan art of the game that I have been playing most nights after work: Splinterlands.
I was looking to paint a female character, so not to waste any time I quickly decided on Fire Elemental. This card is a bit of a nemesis for me because it seems like every time that I have a very weak card in the 2nd spot, sure enough, my opponent has Fire Elemental on their team and - boom - my number two is dead.
Anyhow, here is a very personified version of Fire Elemental, a very dangerous Rare Fire Monster from the Untamed collection.
I hope you'll enjoy the making of my painting further down.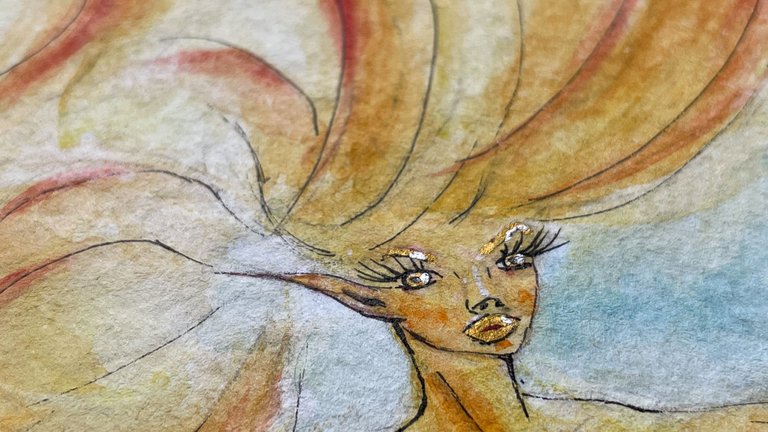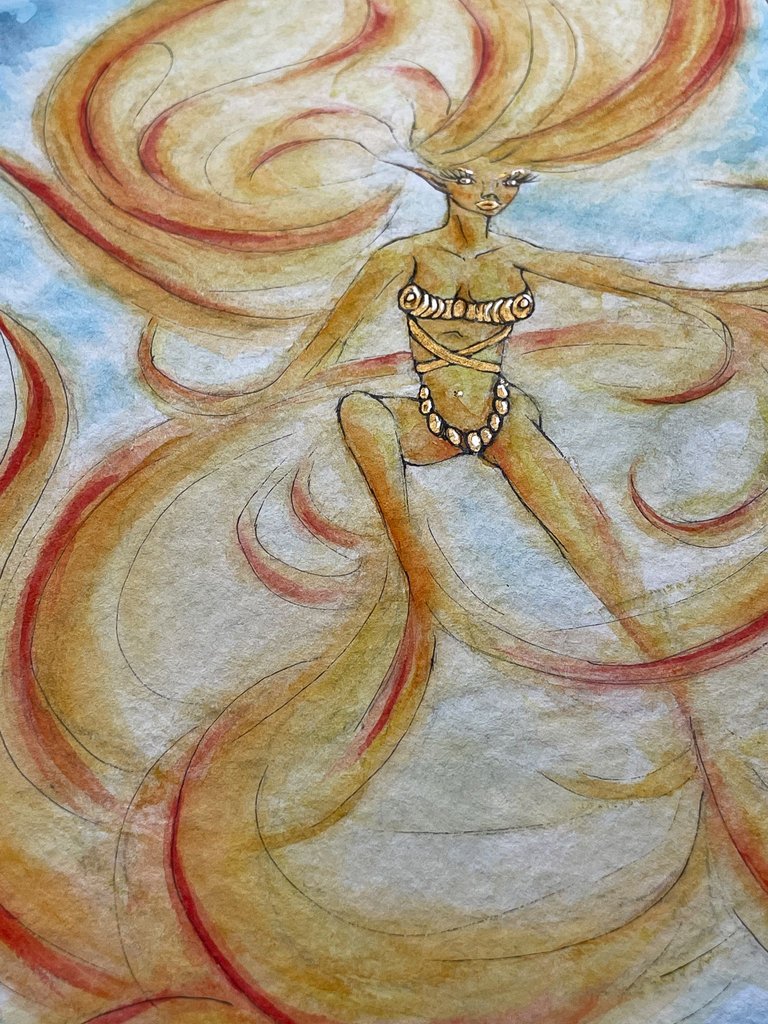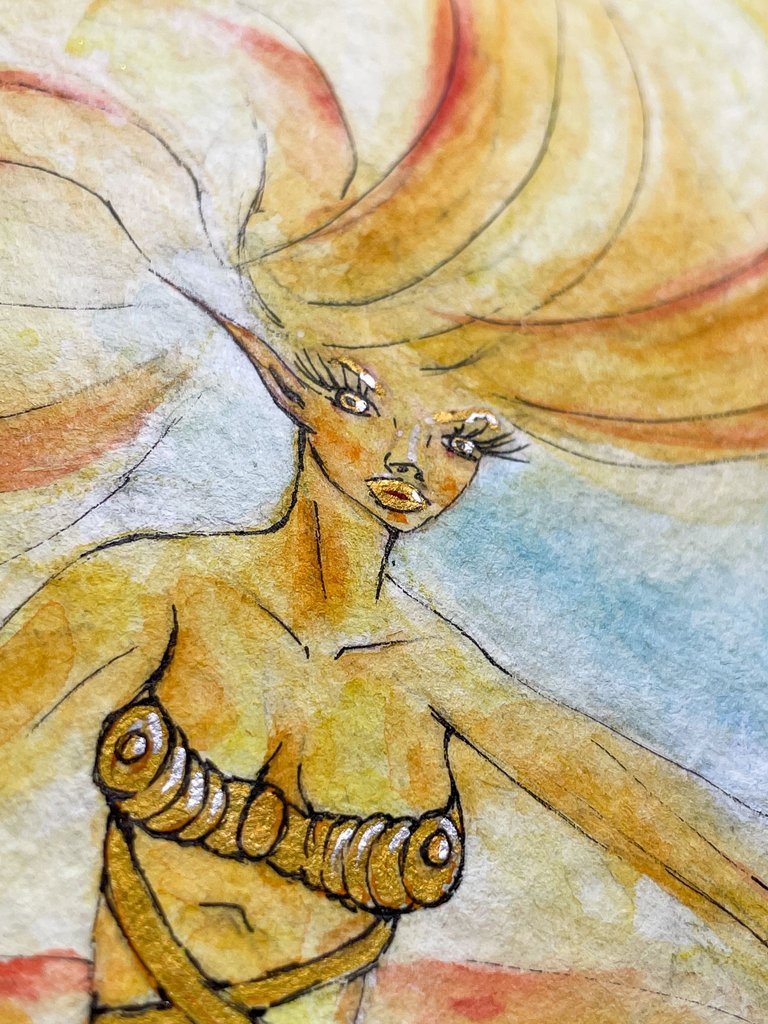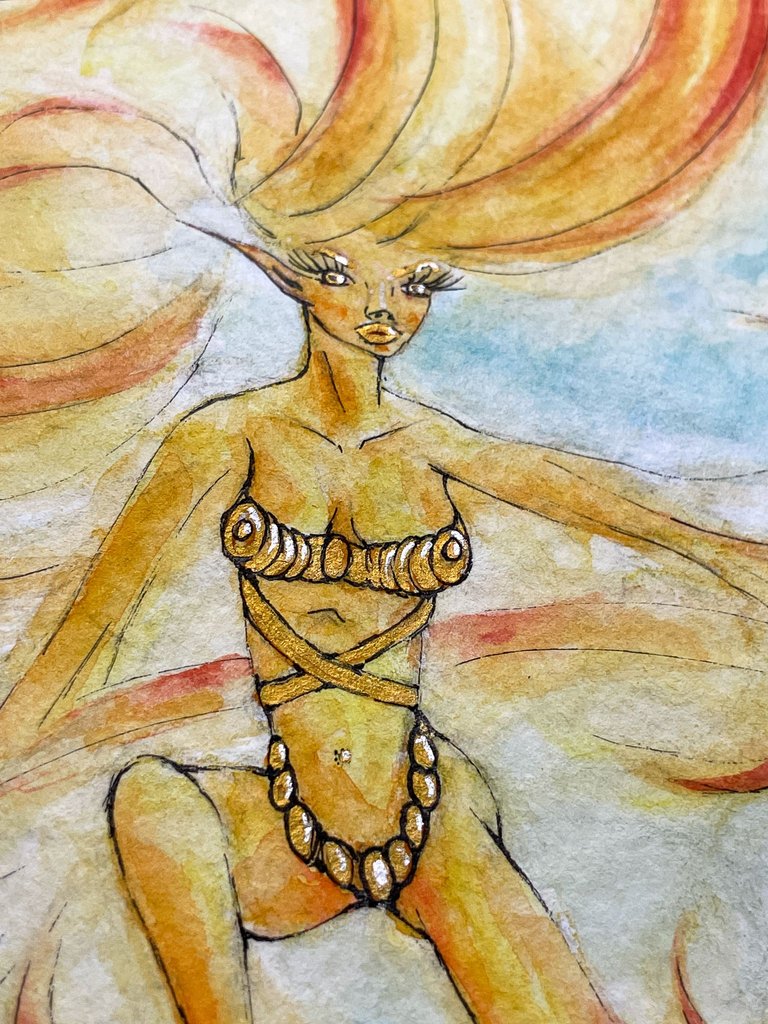 After seeing the final painting and also some close-ups here now my process photos.
I always begin with a pencil sketch, be it traditional media or digital, I always pencil first. There are painters who don't sketch first, but I find it necessary.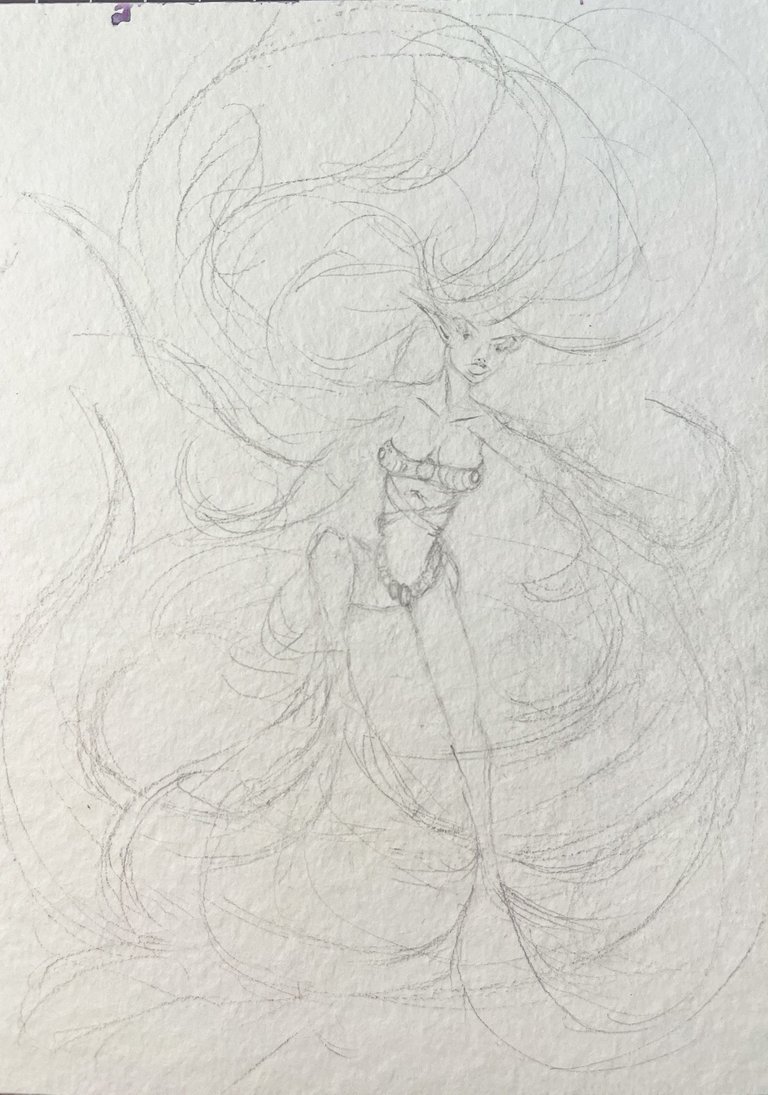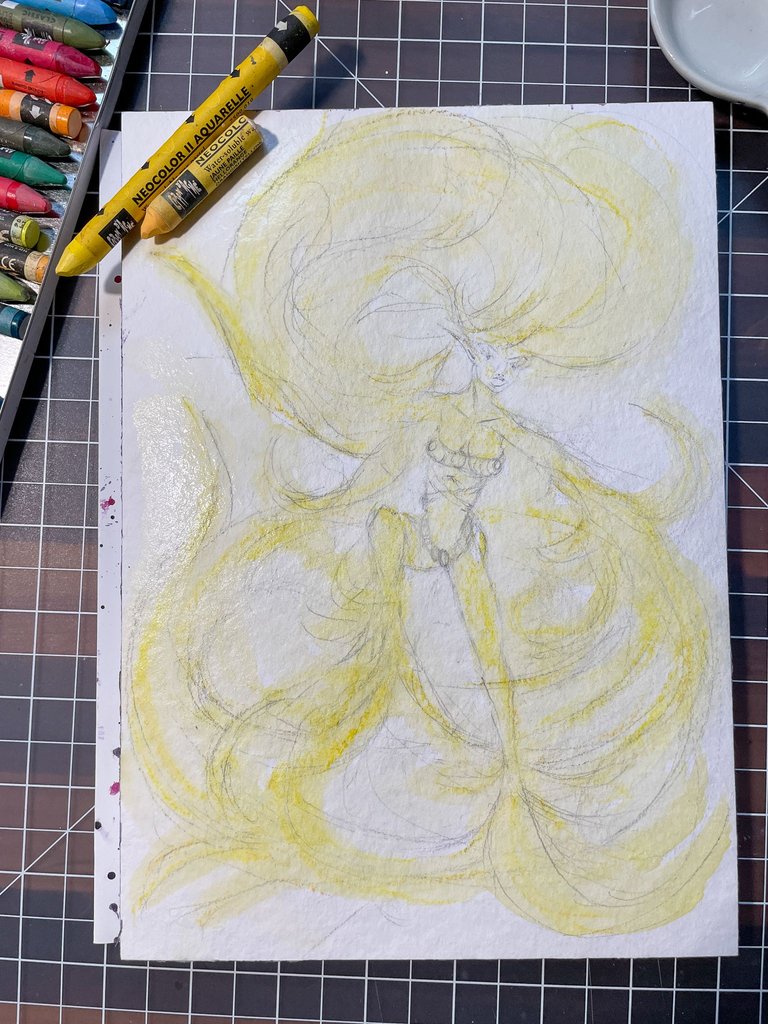 Then the first layer of yellow, followed by darker layers of yellow, orange, red etc. I left out coloring the face and 'clothing' because I wasn't sure which color I wanted to use.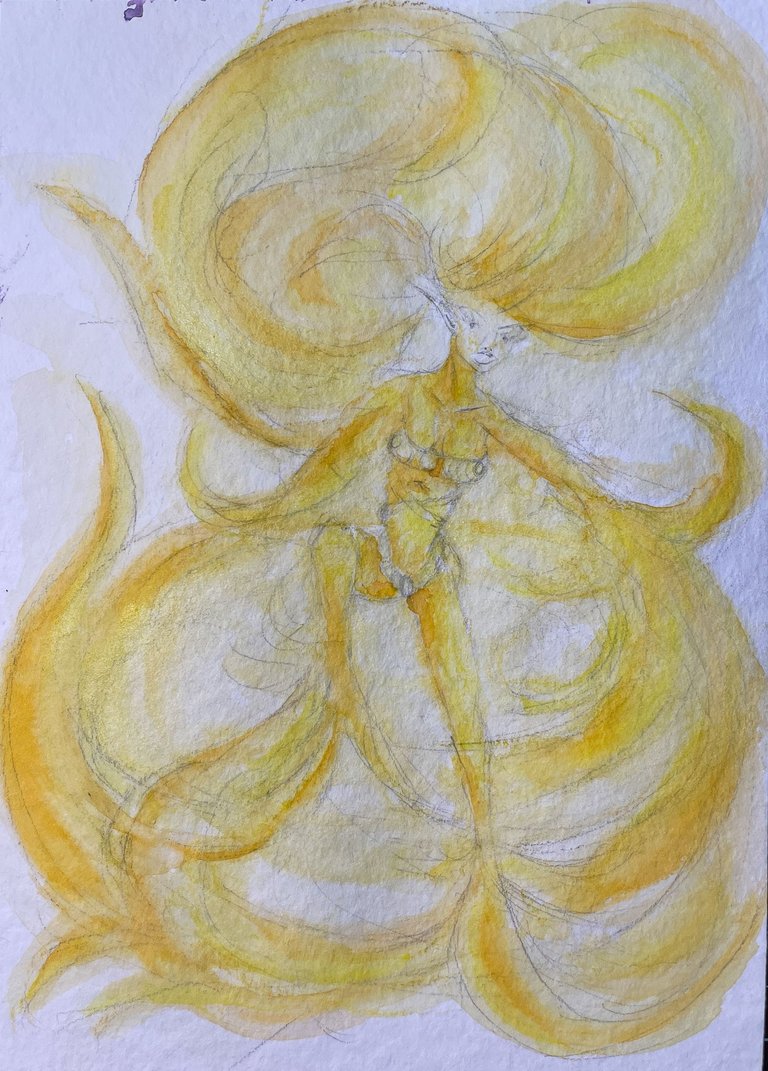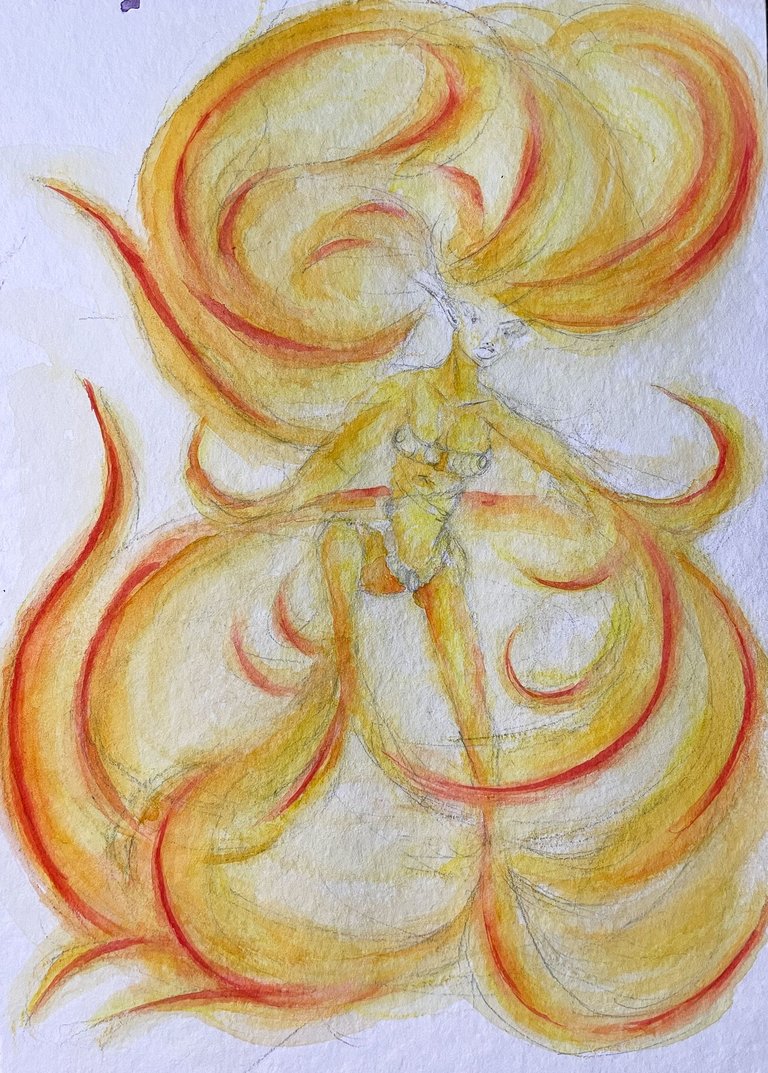 Same with the background, I left it till all the flames were pretty much done and then watercolored it in nice contrasting blues thus accenting the flames.
Then the 'clothing' - at first, I painted it in watercolor but then decided that a little gold with silver highlights might work well.
Finally, I added the very faint, sketchy outlining with a Micron pen. Et voila. That's the end.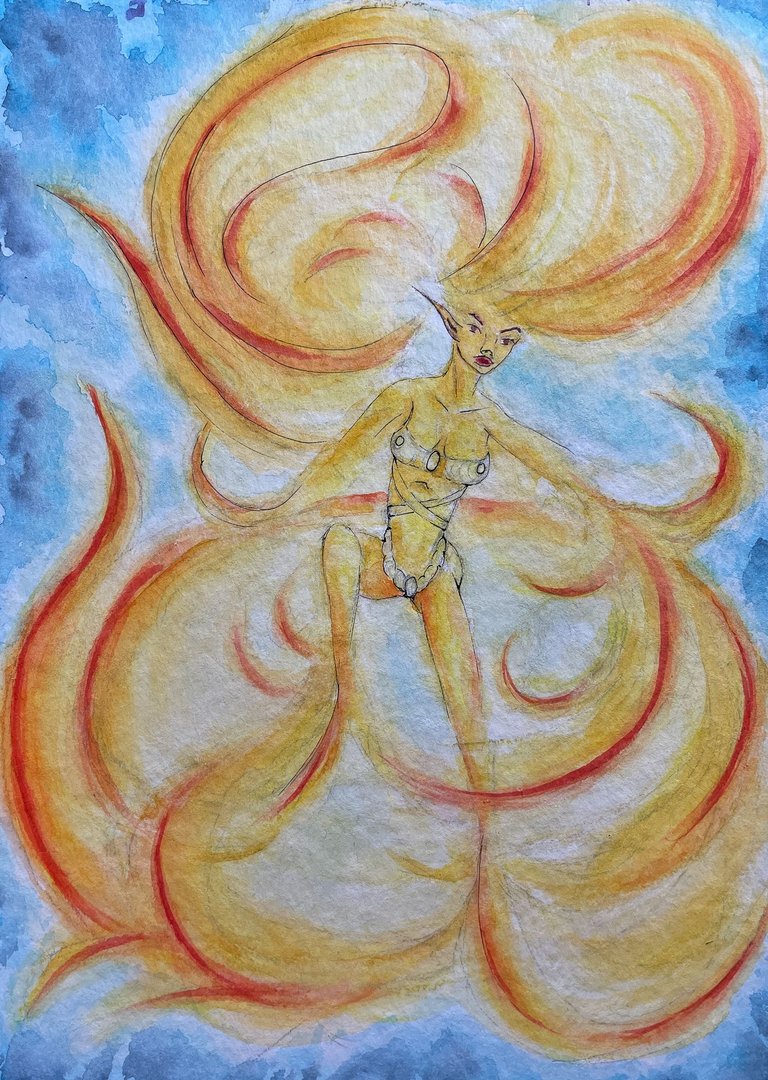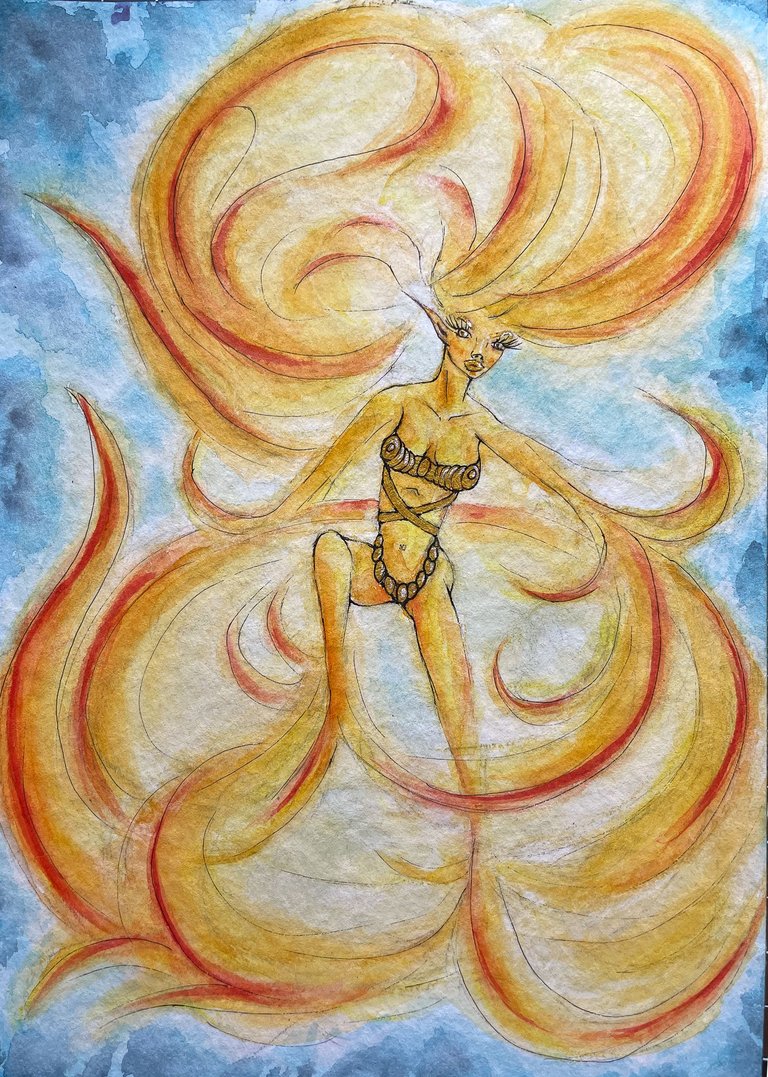 ---
---