Watercolor Fanart of Splinterlands: Dark Astronomer

Here I go again with yet another Splinterlands character 'fanart'. Their art is fun, the game is fun, why wouldn't I?!
Though I wouldn't really call this one a fanart as I don't even know if I have ever played the Dark Astronomer in-game. Likely I did, but probably not very often.
Dark Astronomer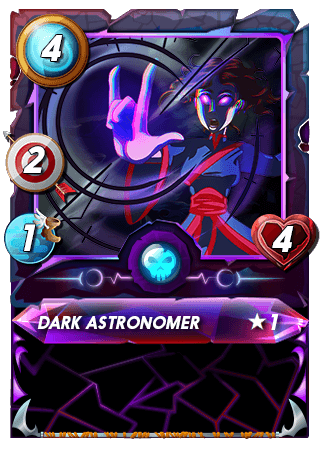 What made me want to paint this character in my style was the fact that
the Dark Astronomer looks female (at least to me)
its color scheme - love black and purples and
the theme itself - astronomy, distant stars - is there anyone who doesn't like those?
For this painting in traditional watercolor I used my
Schmincke aquarell colors
Canson L'Aquarelle hot pressed watercolor paper
Unknown brand of metallic watercolor
Dr. Martens fluid metallic ink 'brass' color
Black micron pens
Pencil
Kneaded eraser
If you have seen any of my paintings you will know that watercolors will never have the squeaky clean looks of digital paintings. On the reverse, digital painting may very well look very water color like if you are using different brushes and techniques. But more on that in another post. This post is traditional watercolor only.
The first picture here is a crop of the finished piece that shows nicely the metallic effects both on the eyes and the hair strands.
I just can't resist a bit of sparkle.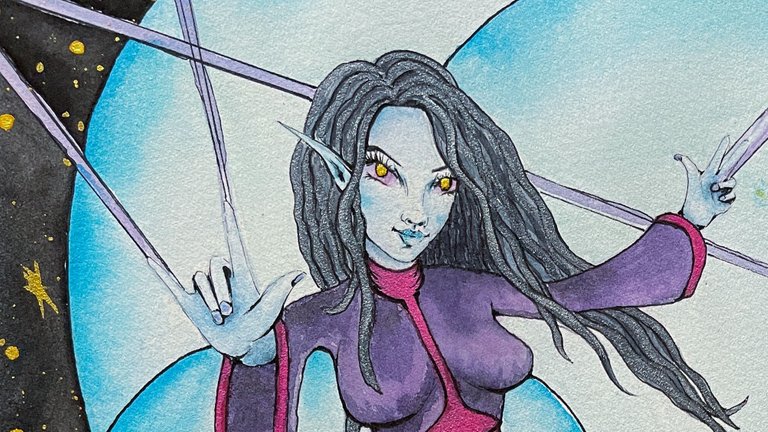 And this one is the full finished piece, 12x18" I think. I was really bummed when I applied the dark black background because the pigments reacted quite strangely with the paper in places, like the bottom right. It doesn't really show that much now because the different saturation of black and a little turquoise give depth to the universe.
But for a while there I wanted to tear the paper to pieces!
Thankfully I continued on because I am okay with the end result.
The below pictures show all the steps that went into this painting.
From pencil sketch to layer over layer of watercolors, defining everything with black micron pens and in the end, bringing it all together with splatters of the metallic cold and shaping some of those into stars.
I hope you like it as much as I like creating this piece.
Thanks for reading and watching
(Ocean)Bee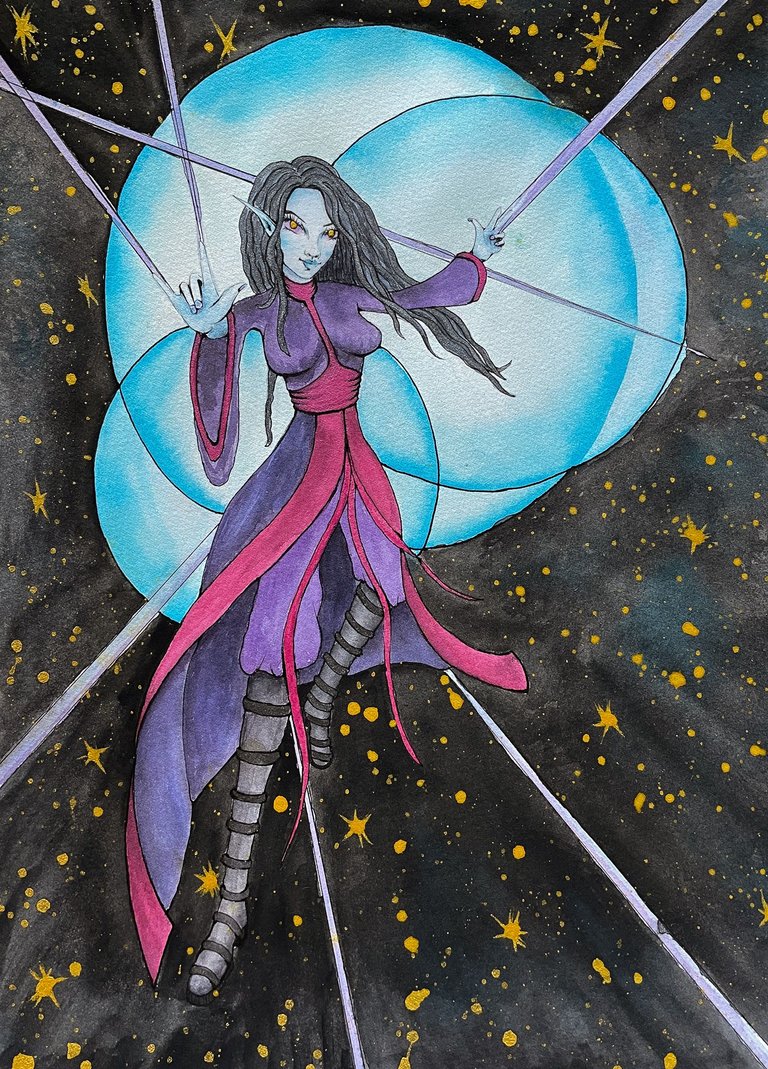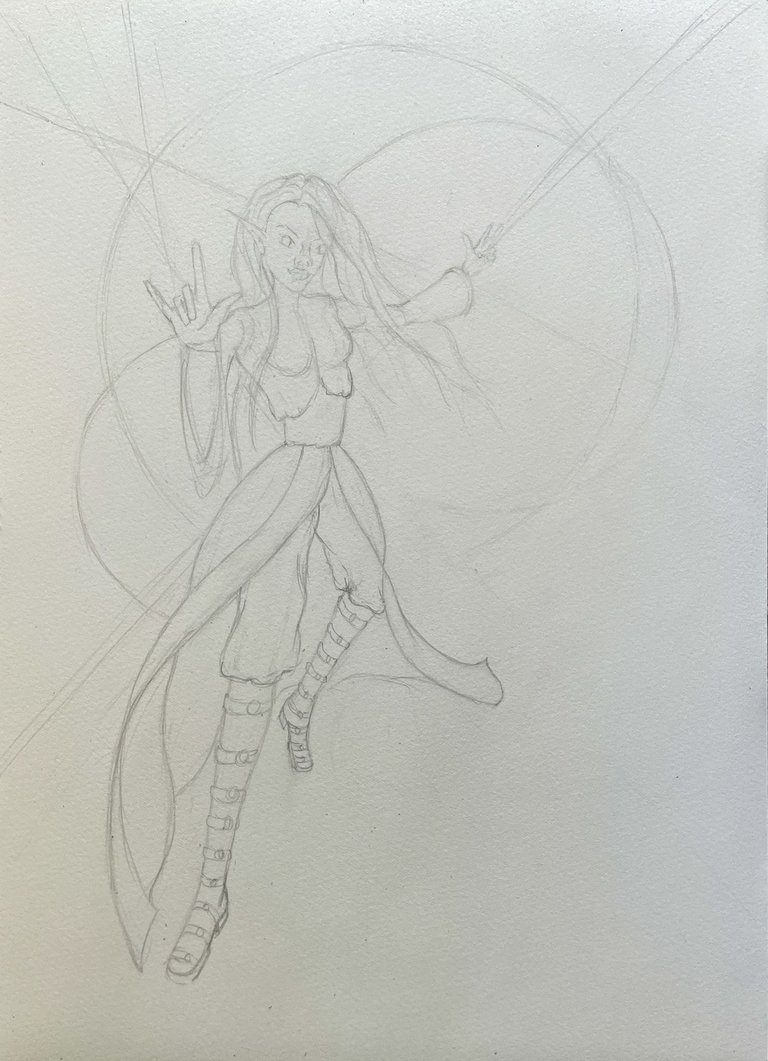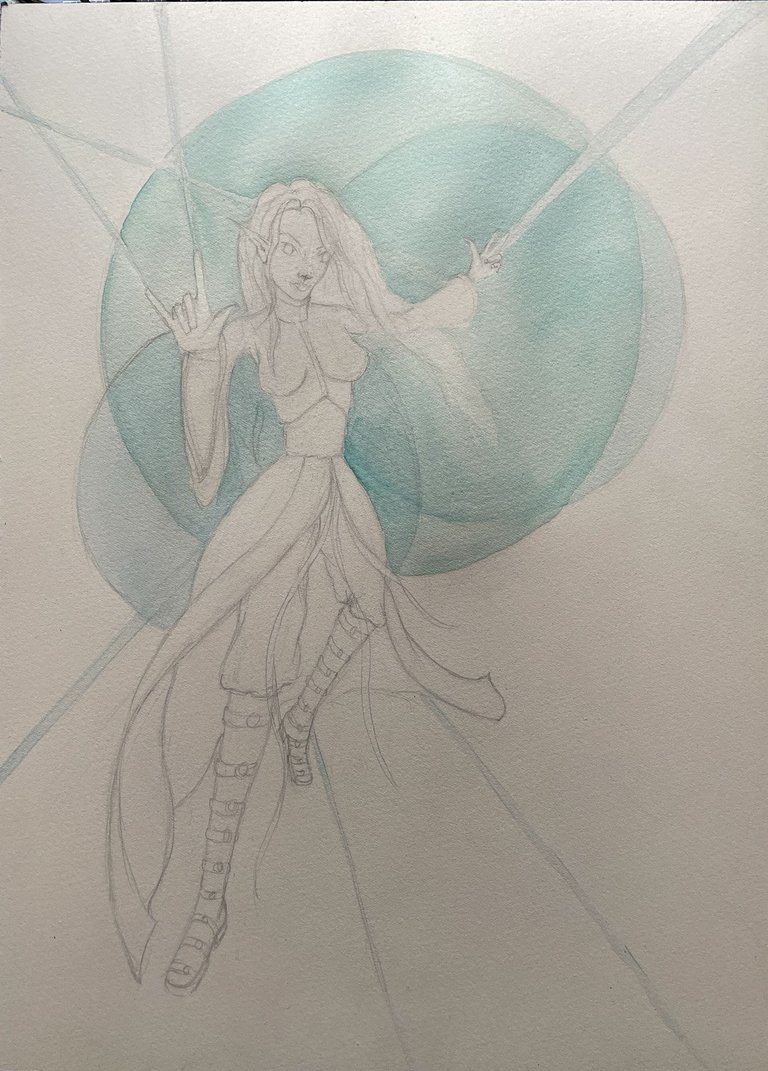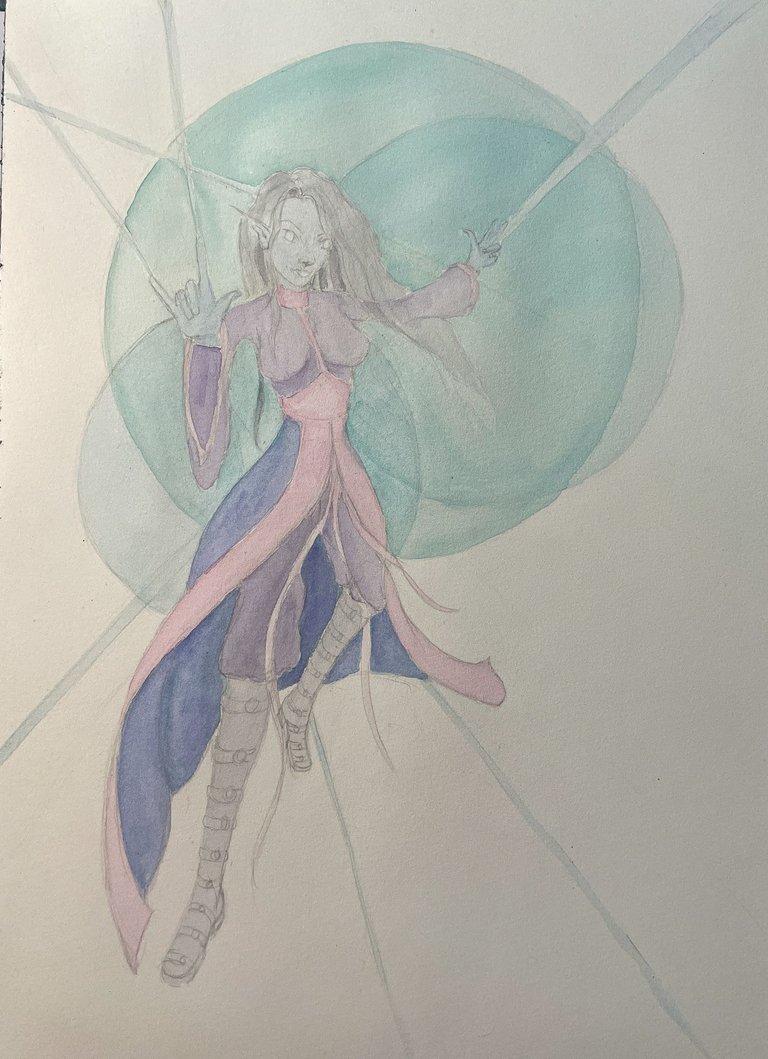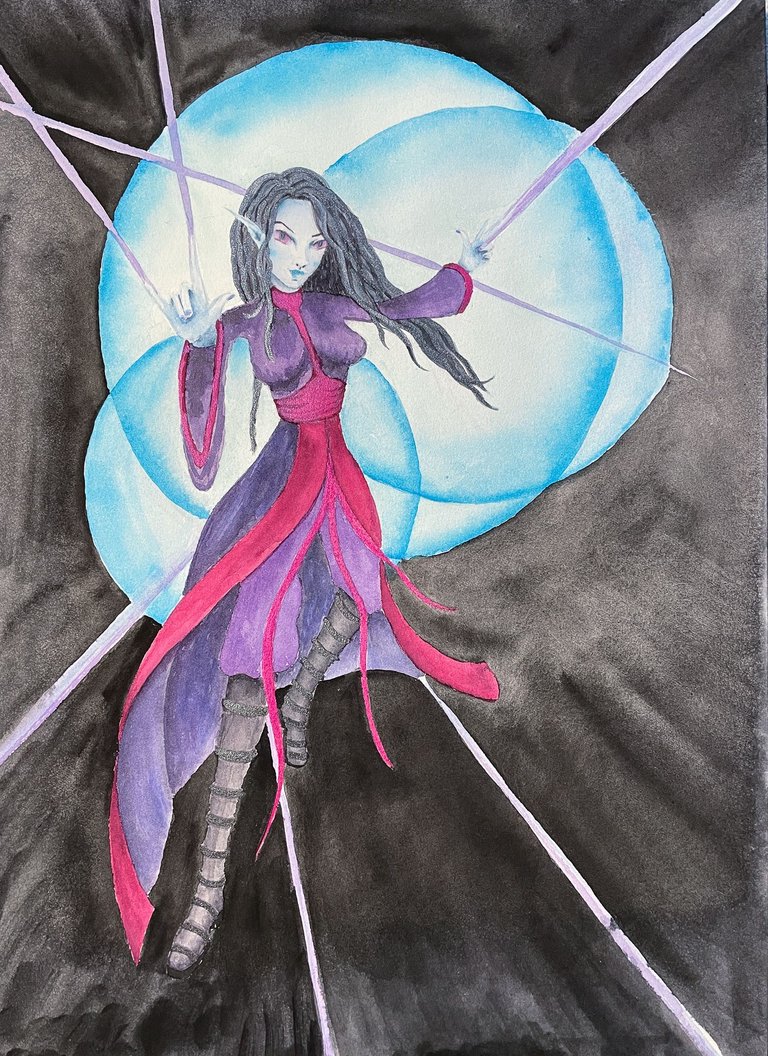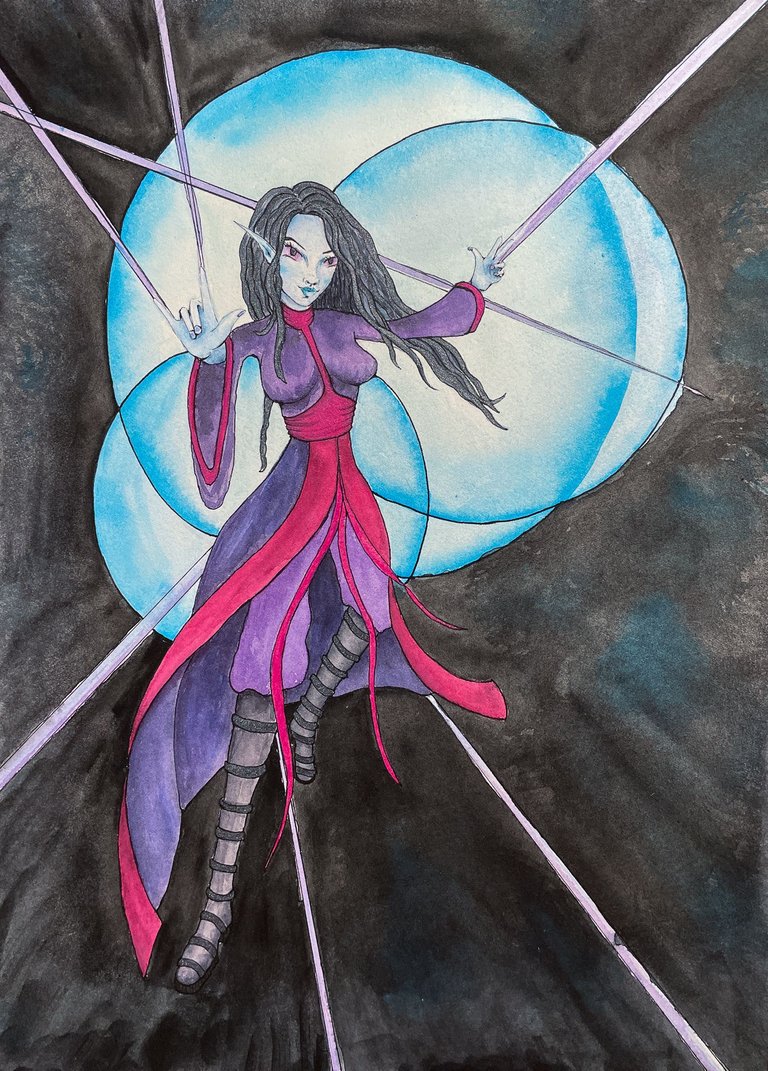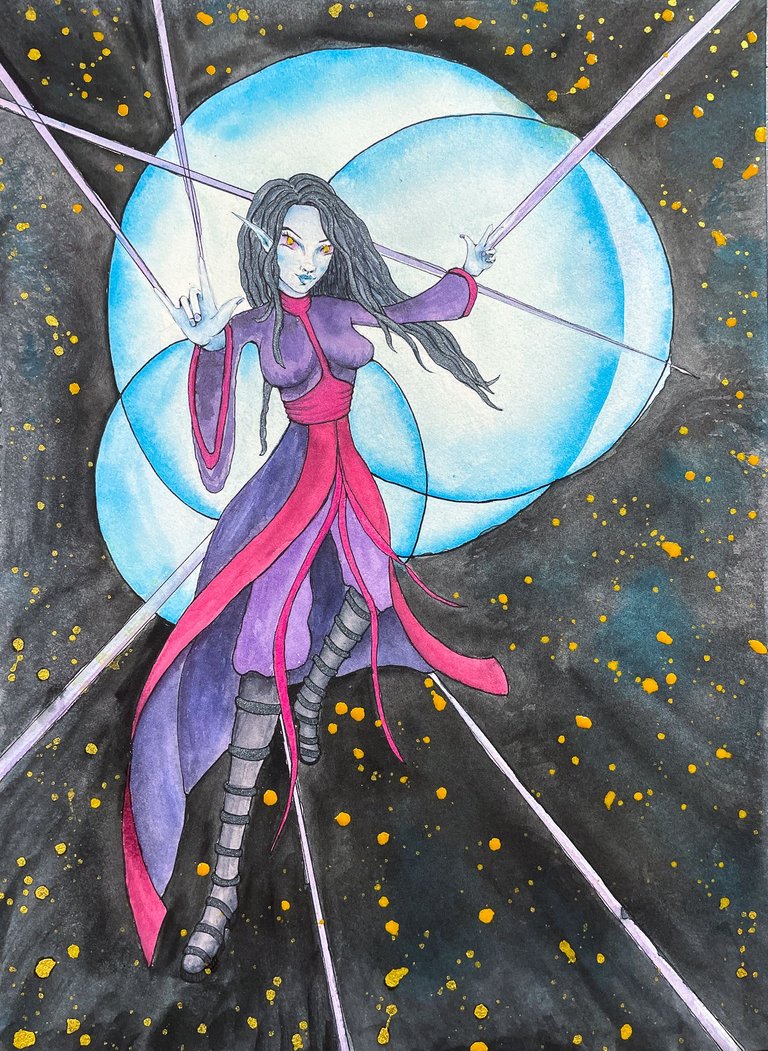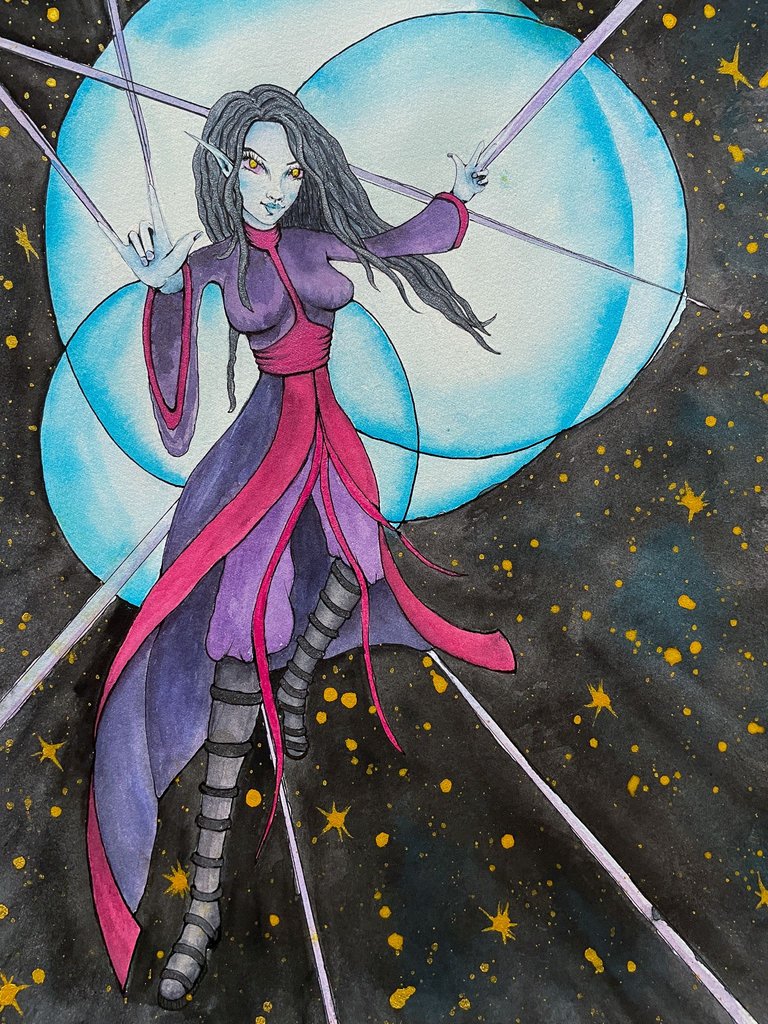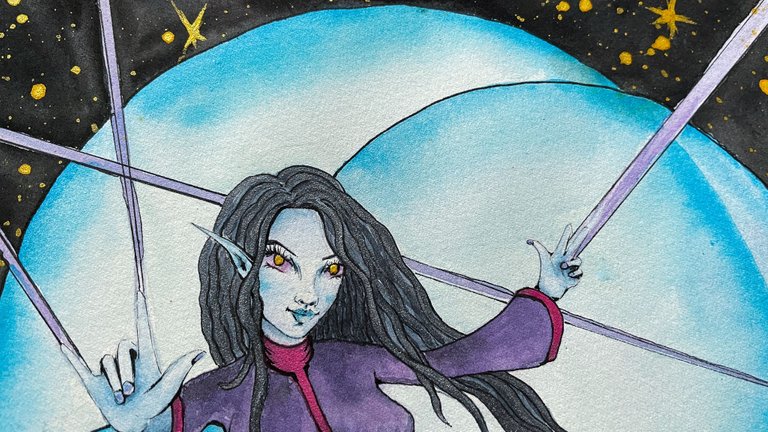 Unless otherwise noted, I hold the copyright for all photos, dividers and gifs ©Oceanbee|ImagesByCW

---
---