Cartel Report: The Return of the Mushroom
A long time ago in a galaxy far, far away the last Cartel report has been made. A lot has happened since then. Good things and bad things. Today we will look at the current state of the project, its changes and our plans for the future. Let's go!

What Happened?
To begin, I would like to apologize to the community for all my own shortcomings. When I started the Cartel, we were at the height of a bull market, motivation was high on all fronts and we had high ambitions. The support from the community was something I have never seen on this scale on HIVE before. Many people wanted to get involved, our Discord was booming and we quickly established a team of supporters that helped building my vision.
Then the bear market hit us all, and support dwindled more and more. We lost many people in the process, that previously were part of the core team. Management, mods, operators and curators alike dropped out for various reasons and it became more and more difficult for me to keep it all together. My own motivation took a huge hit as well. I realized that I was relying too much on other people, reducing my own efforts more than I should have. I take full responsibility for that.

Management Changes
Luckily, we still have a lot of supporters and partners who want the Cartel to flourish. People have expressed a huge trust in me as a person, based on my reputation of honesty and being a visionary, which I have been establishing over the five years on this blockchain. Apparently I am also not the only one walking the lonely path of a struggling leader here - many others have done that before and gathered a lot of experience in how to handle ambitious projects like the Cartel.
The turning point was the official involvement of the BRO Umbrella Team from @brofund. The team around @raymondspeaks, lead by the incredible @stickupboys, began to advise me in creating a better, more efficient management system for the Cartel. They basically took me by the hand, connected me with their experts for all aspects regarding management and HIVE and supervise our efforts from a top level perspective.
The new management structure looks as following:
We are all in a constant feedback-loop with the @stickupboys and our work has just started. The first steps have been taken to improve the situation for our game players/operators, taking regular profit from all our investments, sharing profits with the players and growing our treasury and dividends. We have also reduced the @curation-cartel curators with access to our !1UP command and are beginning to pay the remaining core team with a sustainable model coming from our curation efforts itself.

Dividends
First a legal disclaimer: Never expect any dividends from the Cartel. Any dividends we share with CARTEL holders are entirely optional and not guaranteed. And never expect any price appreciation from the CARTEL token. It is not the point of the token to grow in value but rather a form of membership in our Meta Guild, with larger shares potentially enabling additional perks, but without any guarantees.
That being said, we have started paying dividends to CARTEL token holders about two months ago, on a weekly basis (which we might or might not continue, see disclaimer above).
At first, those were in form of VOUCHER tokens from the @Splinterlands ecosystem, which we are earning daily via our 4 SPS validator nodes (LICENCE tokens). These are providing the Cartel treasury with currently 748 VOUCHER per month, which will grow less over time, as more LICENCE tokens are being sold by Splinterlands. We shared 50% of those VOUCHERs as dividends (which we might change to any number between 0% or 100% in the future).
A month ago, our amazing partners from Wrestling Organization Online (WOO) have begun their year-long airdrop of the WOO token, for their pack holders, NFT and WOO stake holders, liquidity providers and now even HP delegators. Head over to @wrestorgonline for more information about their game and ecosystem. Since the Cartel is a major pack holder, we have been greatly benefitting from that airdrop and we have been sharing a lot of our received WOO with our members.
Going forward, we are already in the process of finally taking profits from all our other game involvements and we might share some of those with our members as well - without any guarantees.

Cartel Games
Under our new Gaming Manager @dadspardan, we are now taking weekly/bi-weekly profits, depending on each game and its own cycles.
Active Games
The following games are in our actively played roster:
Dormant Games
The following games are on our asset holding list and/or interest. Most of them have no playable games yet or we didn't make any investments yet. For some of those we are actively looking for new players/operators.
Please contact @dadspardan on our Discord server (Daddyspardan#4354), if you are interested in playing one of them for the Cartel.
| Game | Operator | Account/Blockchain |
| --- | --- | --- |
| Hashkings | Open position (!) | @cartel-hashkings |
| Wrestling Organization Online (WOO) | Open position | @cartel-woo |
| Psyber-X | Open position | n/a (HIVE) |
| Axie Infinity | Open position | Ronin Network |
| Crypto Raiders | Open position | Polygon |
| Muterra | Open position | n/a (HIVE/WAX) |
| Skyweaver | @entrepidus | Polygon |
| Gods Unchained | @squirrelacus | Ethereum |
| ChiFiBots | Open position | Stacks |
As more games are being released on the HIVE blockchain, we are actively looking into supporting them as well, by adding them to our roster of games or even aim for partnerships with them. We will be very careful with any games outside of the HIVE ecosystem for now.

Curation-Cartel
Our ambitious goals with the @curation-cartel, curating nearly two dozens of different HIVE tribes, has suffered from the same lack of efficient management mentioned above.
We have seen all forms of neglect and misuse of our service imaginable. Whether it was simply not filling our voting cues as much as they could have handled, favoritism, limited range of votes, first too few curators, then too many, a lack of feedback and a lack of listening to the existing feedback, paired with no clear and appropriate rewards for the curators. In order to make a curation service on HIVE work, it requires a lot of communication, rules, supervision and a fair compensation for the work.
Again, the only one to be blamed for that is myself. I am grateful for every single curator who has supported us so far.
Nevertheless, with our new management system in place, our new Curation Manager @dlmmqb, who is working closely with other curation and anti-abuse services on HIVE, we are now in the process of restructuring our team. It contains now only a small group of four paid curators, two back-up curators, @dlmmqb and myself, with access to our !1UP command.
The payment for our curators will come entirely from our own fees from the curation-accounts. In order to keep this sustainable we are increasing all our curation fees to 10% (from the previously 5%) and use the additional 5% completely to pay our curators. We believe this will benefit everyone, including our delegators, as we will be able to manage our entrusted stakes much more effectively and intend to keep all our voting cues up 100% of the time.
If you compare the fee structure of other services, this should still be extremely reasonable, especially considering the amount of work it requires to do curation well and the benefit for the authors, tribes and HIVE community in general.
We are considering to discontinue several of our smaller curation accounts, which have only low amount of delegations and/or are difficult communities to curate. Our struggle to keep those voting cues up, is not really worth the reward for the Cartel and our curators. This is still work-in-progress and we will announce any changes to our supported tribes when the time has come.
Our greatest focus will be on ONEUP, SPT, LEO, CTP, THGAMING and CINE. The general tribe tokens POB, VYB, NEOXAG and PIMP are also no-brainers for us to continue, despite their small value for us.
BEE and STEM are both tricky for us to curate but are tribes we want to continue supporting. Particularly STEM is a project that deserves more love.
On the potential chopping block are CENT, PALNET, CCC, WEED, VIBES, MEME, SPORTS and BEATCZ. For now we continue them but with low priority until we made a final decision whether to continue or discontinue them.
As a potential new addition to our roster, we are looking into the new LOLZ tribe.
Here is the full list of our tribes curation-accounts:

Assets
Our two main accounts are @oneup-cartel and @curation-cartel, where the vast majority of our assets are kept. We also hold HIVE and HBD on our @cartel.swap account. Additionally we own the gaming accounts mentioned above. Besides the non-HIVE games, we don't have any assets outside of HIVE anymore. This makes it relatively easy to check all our holdings.
For a quick glance use the following links:
Non-visible assets:
WOO
50 opened Alpha packs
200 opened Saturn packs
200 opened Raven packs
All staked
Psyber-X
4 Small Land Plot
1 Commercial Plot
16 Cards
1 Title
37 Airdrop Crates
Crypto Raiders
Two Raiders
Axie Infinity
Three Axies
ChiFiBots
HIVE Pre-Sale Tier 5

Conclusion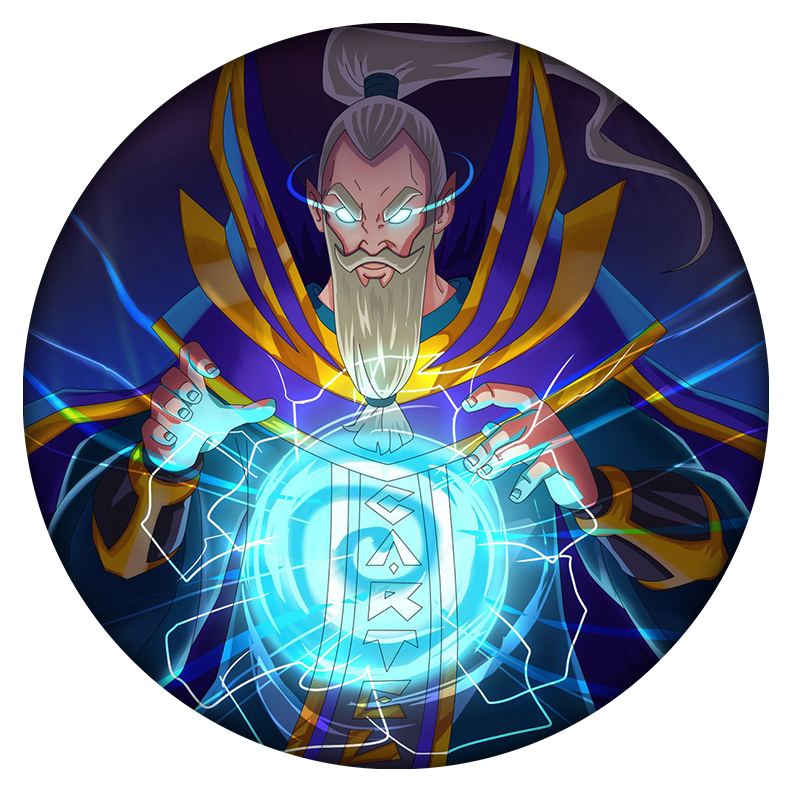 Live long and prosper
and may the Force by with you
@flauwy
We are alive and kicking. Our assets are producing a steady income stream for our treasury. Dividends are going out. We have been learning from our mistakes and are improving all aspects of the Cartel bit by bit.
Our Discord server is getting more love again from all sides - come and join us! We are getting constant support from influential HIVE communities. And much more that is happening in the background, that wasn't mentioned in this post.
A little Alpha: ONEUP, the gaming tribe on which we have build the Cartel, is next on our agenda, with a laser-sharp focus to make it the amazing tribe we have always envisioned it and special benefits for our partners and HIVE games.
The gears are already turning, slowly but steadily. The crew is back at their stations and the captain back in his chair - ready to boldly go where no mushroom has gone before! Putting in coordinates. Warp 9. Engage!

---
---