Owly Farm Gaming partners up with Spring Training Splinterlands NFTs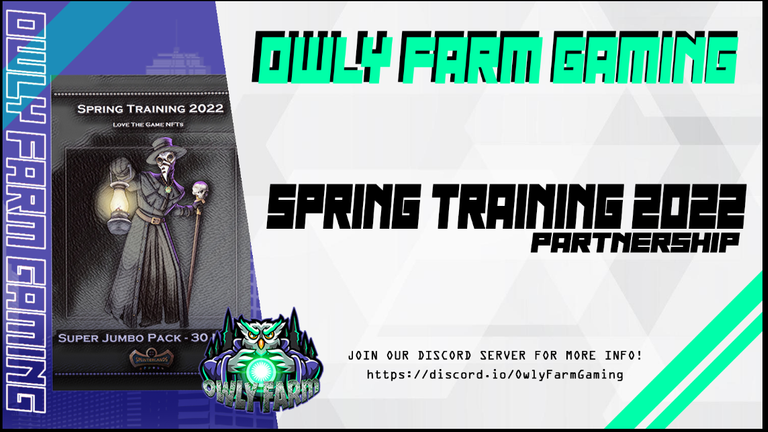 On May 15, 2022, Donma (Owly Farm Gaming) and @davemccoy (Spring Training 2022) officially agreed to a partnership between both projects.
With the goal of helping more members of the community, Owly Farm Gaming reached out to Spring Training for a possible partnership. Once official, Owly Farm Gaming streamers will receive Spring Training packs for stream/discord giveaways and splinterlands tournament prizes.
What is Spring Training Splinterlands NFT?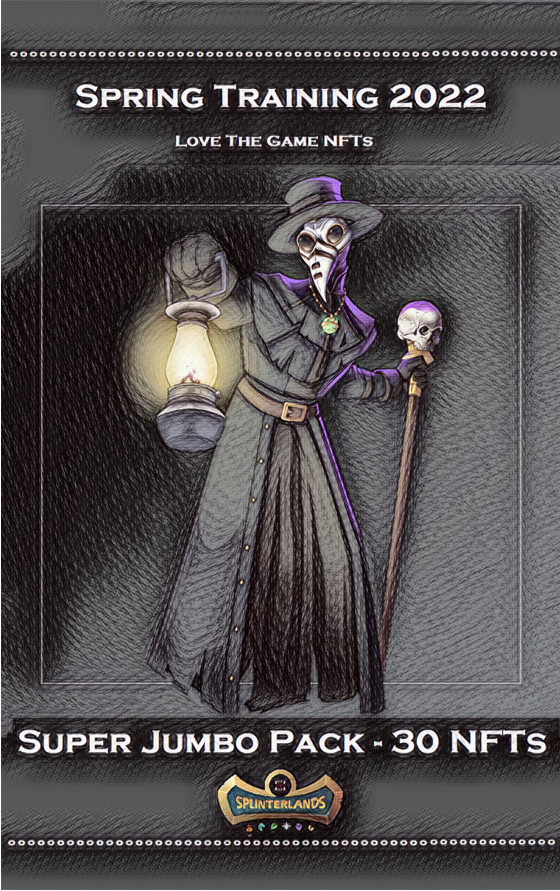 Spring Training (Splinterlands NFTs on the WAX) is an NFT collectible project in the WAX blockchain initiated by @davemccoy. It is designed for the Splinterlands community and for Splinterlands players to get a taste of the Splinterlands tournament system.
Spring Training 2022 is a set of more than 450 collectible NFTs which covers Chaos Legion, Reward Cards, and the Gladius Set. Plus each pack will have a chance to receive a Super Mega Raffle Ticket to win a special UPDATE pack that will include subsequent cards issued like the Legendary Summoners of Chaos Legion and the entire Riftwatcher Set. read more
---
Spring Training packs can be won by participating in tournaments sponsored by Spring Training and other partnered groups like Owly Farm Gaming.
There are two (2) tournament types available:
Daily PopUp Sit-and-Go Tourneys
Weekly "League-Limited" Tourneys (lasting for 8 weeks)
Where Do I Find My Spring Training NFT Collection
Your Spring Training Splinterlands NFT collection is stored in the WAX blockchain and can be viewed at https://wax.atomichub.io/.
How to create a WAX blockchain account?
Go to https://all-access.wax.io/signup to create your WAX Blockchain Account and select your preferred Log-in method:
Facebook
Google
Steam
Email & Password
Others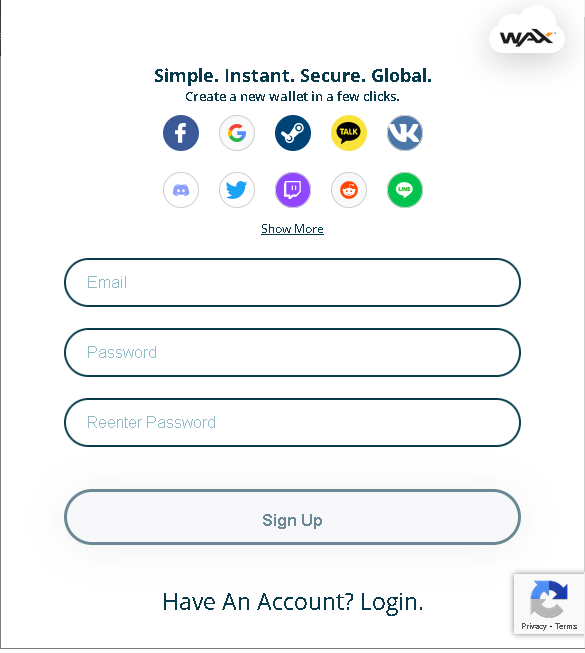 NOTE: if you don't have a wax account and need 5 wax to set one up, then we also have a way to get you started on Spring Training discord server: Spring Training Discord Server
What Can I Do with Spring Training NFTs
Spring Training Splinterlands NFTs are collectible and tradeable NFTs, you list them in the market for a considerable price or trade them with your friends. Check out the previous edition's market trend and trades here: Spring Train Atomic Hub Link

---
Owly Farm and its Future to NFTs
Inspired with this partnership, the Owly Farm Gaming team is currently planning to create Owly Farm NFT backed with crypto prizes.
For the time being Donma is planning to create tournaments with NFT prizes. Winners from the said tournament will receive the backed NFTs and non-backed NFTs will be distributed to participants as consolation prizes.
Let's create NFT Owly Farm reward backed (NFTs) in wax and offer STMNI & other (partners) as additional reward. All live streams with special ST (Spring Training) giveaways for the event (not splinterlands giveway, only ST).

... These NFT rewards will be unique, for the first 3 (splinterlands tournaments) and buikt with the owly farm and partner logos (to be done at each tournament). ... a non backed nft number (will be given) to participants as consolation prizes.
---
GIVEAWAY
As a kicker for the partnership, a giveaway will also be included in this post. To be eligible for the giveaway make sure to follow these steps:
5 winners of 1 STMINI NFTs pack will be chosen before that payout of this post.
TWITCH STREAMS
https://www.twitch.tv/owlyfarmgaming
The twitch channel of the Owly Farm Main Roster Members. We promote esports in the Play 2 Earn cryptogaming community. . Giveaway at each of our streams for ACTIVE FOLLOWERS in the chat ONLY. Join us for lots of fun !!!
---
---