2 battle: Mycelic Slipspawn | SHARE YOUR BATTLE (ENG-ESP)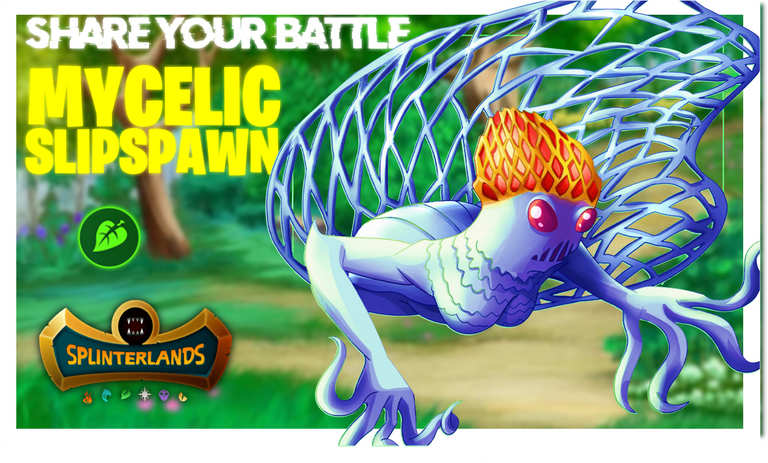 This week I play a card that I use a lot "MYCELIC SLIPSPAWN" in my land compositions, so I am very happy to make a post dedicated to this card!
Today I bring you two battles where I created what this card gave me the victory or made the difference.

---
Battle 1
We start with this battle which has flight and life equality with 42 mana.


For those who do not know much of the games the flight life makes all the monsters do not have flight suffer two damage by Tour equal life makes all the monsters that are in the game equal in climb to the one with the highest life, here you have a simple summary.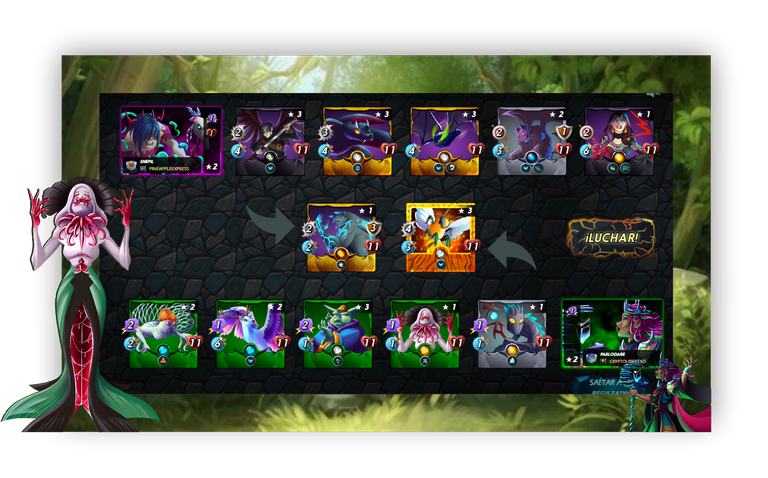 https://splinterlands.com?p=battle&id=sl_76609236c22180acd7fb7df7d27c5ab5&ref=pablodare
So my lineup will be like this:
NECTAR QUEEN: we decided to place because of the flying theme, instead of one of the other tanks because we could use just because she has the flying ability.
SPIRIT HOARDER: to be able to heal our MYCELIC SLIPSPAWN during the game, thinking that it would last long enough in the battle.
QUEEN MYCELIA: to be able to have two more shields and be able to have a turn advantage over the opponent
GOBLIN PSYCHIC: simple, to be able to heal our first position monster, its ability plus damage is good enough to be placed.
REGAL PERYTON: our plan b... in case of failure hope that when we get to this monster it will be strong enough to hold the battle XD
MYCELIC SLIPSPAWN: if I didn't have this card in the lineup this post would make no sense. Placed to deflect all the extra damage to it and thereby buy enough time to win the battle.

Conclusion: I placed MYCELIC SLIPSPAWN to deflect all the attacks so he and give us time to do damage with the other monsters. The strategy worked quite well gaining enough time to win.
---
Battle 2

.
The battle rule this time is explosion and stampede with 36 mana.
the explosion skill makes that when you attack a monster 50% of the damage is passed to adjacent monsters and stampede I never understood what it does if you know I wouldn't mind at all to read it in the comments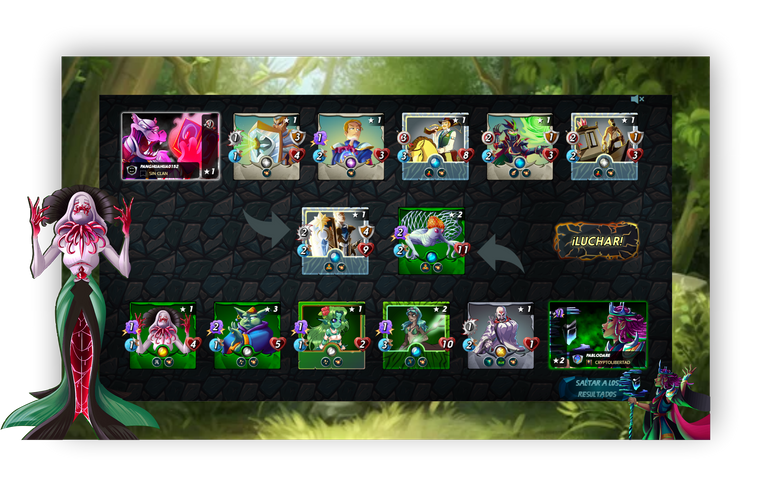 So my lineup will be like this:
MYCELIC SLIPSPAWN: this time in first position!... we want all the monsters to attack him alone, and that's the most important thing in this battle.
VENATOR KINJO: a tech card for this rule, and not only that. using this combo with MYCELIC SLIPSPAWN or any card that has the ability to provoke shines by how good it is. it gives us a tempo of the battle very difficult for an enemy to slow down (super recommended purchase!!!)
CENTAURI MAGE: plan b, if we fail with the main strategy this mage would give us the option to reflect the arrow attacks. and still has enough life to be able to be healed a little.
WOOD NYMPH: heal MYCELIC SLIPSPAWN, if we fail in this plan the whole strategy falls apart. we need our tank to last a long time in meza.
GOBLIN PSYCHIC: heal heal heal and keep healing.
QUEEN MYCELIA: a little bit of time with two armor in case he played non-magic damage creatures. that would give MYCELIC SLIPSPAWN 2 more life.

conclusion: the battle plan was for MYCELIC SLIPSPAWN not to die! luckily things worked out well.
I'm sorry that these battles post are a little short, I think my problem is to be very direct and summarize a lot of things like any questions you have you can write it in the comments ... greetings and see you in these days
if you still do not play this great game, you can do it from the banner below you will get a reward you and me, it's Win and win ...
---
credits
---
. All images made by me with corel draw taking the images from the SPLINTERLANDS charter.
. banners created by me with inspiration from google resources and with the logo taken from the official SPLINTERLADS website.
. The png of the words ENGLISH and SPANISH were created in this page
. The separator bars were designed by me INSPIRED BY ONE I SAW A WHILE AGO ON HIVE
. Translated with deepl.com


Esta semana toco una carta que uso muchísimo "MYCELIC SLIPSPAWN" en mis composiciones de tierra, por lo que estoy muy feliz de hacerle un post dedicado a este cartonazo!
Hoy le traigo dos batallas donde creó qué esta carta me dio la victoria o hizo la diferencia.

---
Batalla 1
Empezamos con esta batalla que tiene vuelo y igualdad de vida con 42 de maná


Para los que no saben mucho del juegos la vida vuelo hace que todos los monstruos no tengan vuelo sufran dos de daño por Tour igualdad de vida hace que todos los monstruos que estén en el juegos igual en subida a la que mayor vida, aqui tienes un resumen sencillo.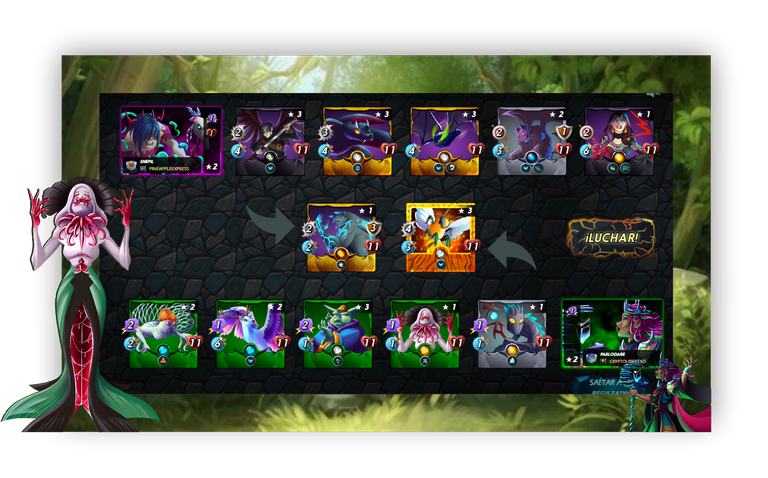 https://splinterlands.com?p=battle&id=sl_76609236c22180acd7fb7df7d27c5ab5&ref=pablodare
Entonces mi alineación será de esta forma:
NECTAR QUEEN: decidimos colocar por la temática de vuelo, en vez de alguno de los otros tanques porque podríamos usar solo porque tiene la habilidad de vuelo
SPIRIT HOARDER: para poder ir curando a nuestra MYCELIC SLIPSPAWN durante la partida, pensando en que iba a durar lo suficiente en la batalla
QUEEN MYCELIA: para poder tener dos más de escudo y poder tener un turno de ventaja ante el oponente
GOBLIN PSYCHIC: simple, para poder curar a nuestro monstruo de primera posición, su habilidad mas el daño es lo suficientemente bueno como para ser colocada
REGAL PERYTON: nuestro plan b… en caso de fracasar esperar que cuando se llegue a este monstruo sea lo suficientemente fuerte para aguantar la batalla XD
MYCELIC SLIPSPAWN: si no tuviera esta carta en la alineación este post no tendría sentido. Colocado para desviar todo el daño extra a el y con ello ganar lo suficientemente tiempo para ganar la batalla

Conclusión: coloque a MYCELIC SLIPSPAWN para que desvié todos los ataques asi el y darnos tiempo para poder hacer daño con los otros monstruos. La estrategia funciono bastante bien ganando el tiempo suficiente para lograr ganar
---
Batalla 2
La regla de batalla esta vez es explosión y estampida con 36 de mana
la habilidad de explosión hace que cuando se le ataque a un monstruo el 50% del daño se pasa a los monstruos adyacentes y estampida nunca entendí lo que hace si sabes no me molestaría para nada leerlo en los comentarios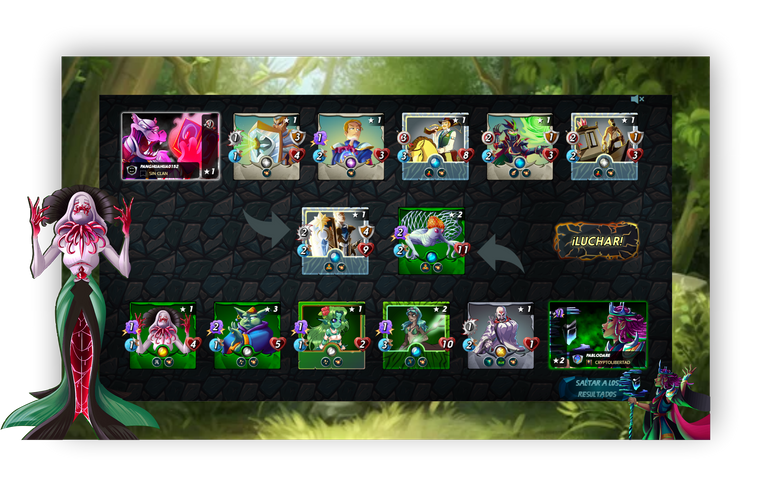 Entonces mi alineación será de esta forma:
MYCELIC SLIPSPAWN: esta vez en primera posicion!... queremos que todos los monstruos lo ataquen solo a el, y eso es lo mas importante en esta batalla
VENATOR KINJO: una carta tech para esta regla, y no solo eso. al usar este combo con MYCELIC SLIPSPAWN o cualquier carta que tenga la habilidad de provocar brilla por lo buena. nos da un tempo de la batalla muy difícil de que un enemigo frene. (compra super recomendada!!!)
CENTAURI MAGE: plan b, si fallamos con la estrategia principal esta maga nos iba a dar la opción de reflejar los ataques de flechas. y aun así tiene bastante vida para poder ser curada un poco
WOOD NYMPH: curar a MYCELIC SLIPSPAWN, si fallamos en este plan toda la estrategia se viene abajo. necesitamos que nuestro tanque dure mucho mucho tiempo en meza.
GOBLIN PSYCHIC: curar curar y seguir curando
QUEEN MYCELIA: un poco de tiempo con dos de armadura por si jugaba con criaturas de daño no mágico. eso le daría 2 mas de vida a MYCELIC SLIPSPAWN

conclusión: el plan de batalla era que MYCELIC SLIPSPAWN no muriera! por suerte las cosas salieron bien
Lamento que estos post de batallas sean un poco cortos, creo que mi problema es ser muy directo y resumir mucho las cosas igual cualquier duda que tengas puedes escribirla en los comentarios... saludos y nos veremos en estos días
si aun no juegas este genial juego, puedes hacerlo desde el banner de abajo obtendrás una recompensa tu y una yo, es Ganar y ganar..
---
créditos
---
. Todas las imágenes hechas por mi con corel draw sacando las imágenes de la carta de SPLINTERLANDS.
. banners creados por mi con inspiración de recursos de google y con el logo sacado de la pagina oficial de SPLINTERLADS
. Los png de las palabras ENGLISH Y ESPAÑOL fueron creados en esta página
. Las barras de separación fueron diseñadas por mí INSPIRADA EN UNA QUE VI HACE UN TIEMPO EN HIVE
. Traducido con deepl.com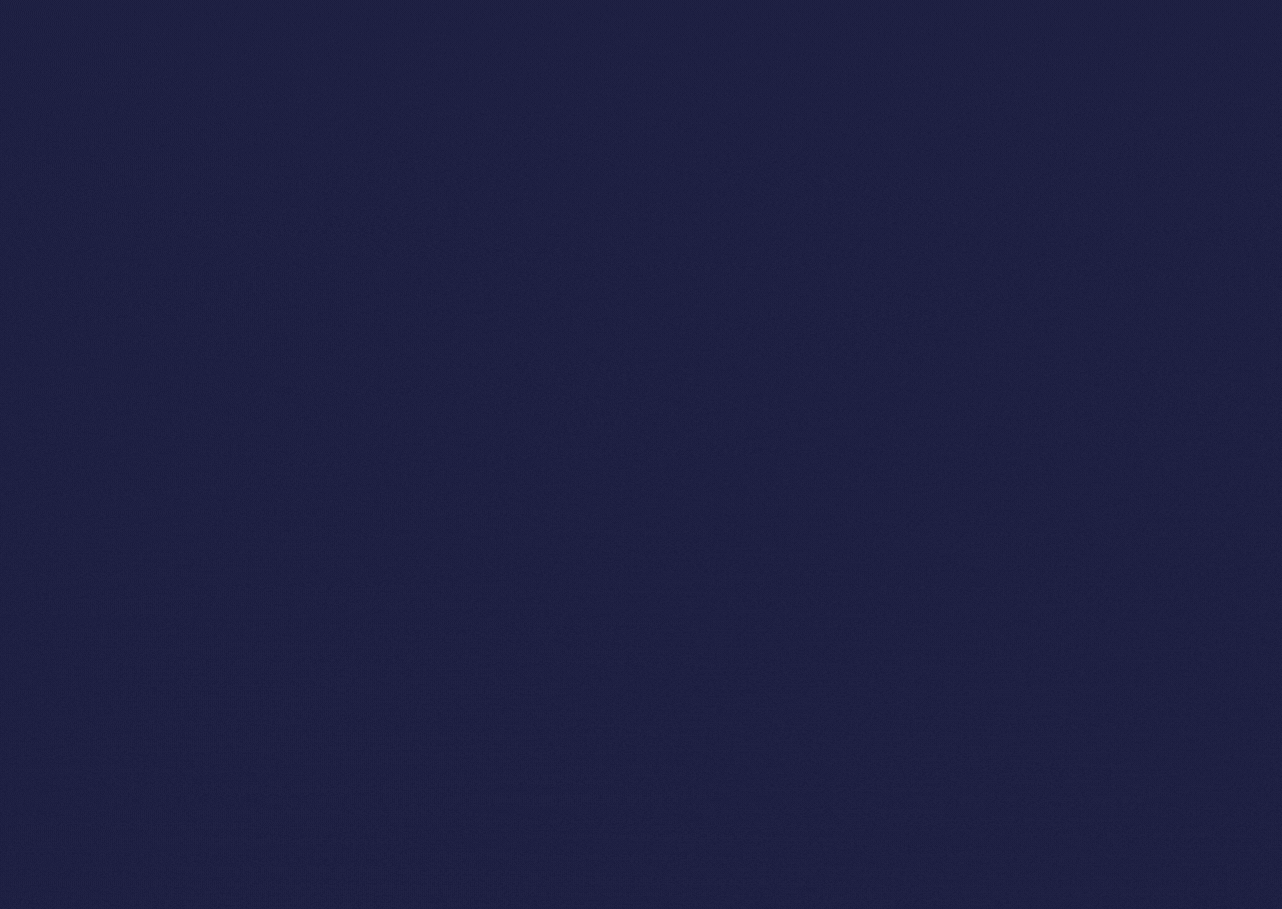 ---
---