CAN YOU KILL MY MONSTER? (ENG - ESP)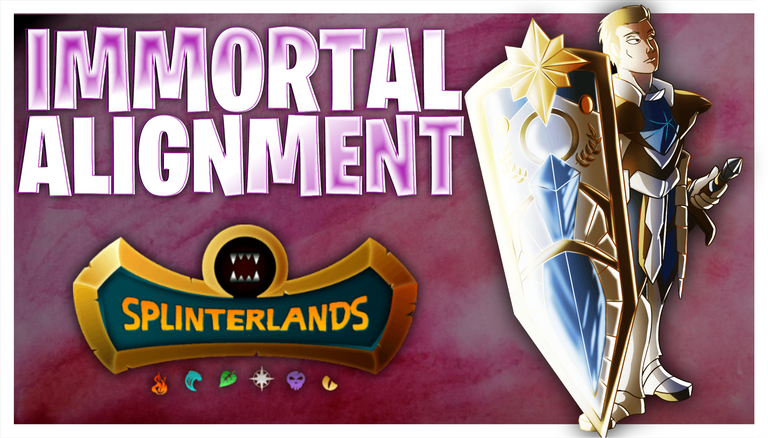 Hi guys, today I bring you an old lineup that has received some improvements and that you can take into account to win a good handful of battles.
If you play SPLINTERLANDS you will know that magic is very OP, making that with little skill you can win a lot of battles with these lineups, but when we only had the beloved ALRIC for free, this life strategy was used a lot. And now with the massiveness of OBSIDIAN it has been left aside, I think the chaos cards, which are very strong, make this alignment little used, so I decided to try it and the truth is that it is still quite strong. I played about 15 games. Which were the times I had the opportunity to complete the team and I won 12 of them. I don't know what the percentage of that figure is hahahaha, but it's pretty good.

The strategy is for life, since in life we have many ways to heal our star monster! The Incredible SHIELDBEARER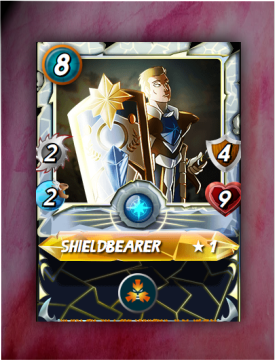 And to keep it alive there are several ways to do that and that's where the problem is eradicated. To play this lineup we'll have to think about what we're up against, what might be most advantageous for us against our opponent.

---
Let's start with: THE SPLINTER:
---
The summoner we are going to use can swing the game too much in our favor or against us so to use this lineup you will have a lot of trial and error until you figure out how to play it and against whom.
For summoners I chose between two options:
Lorna or khala.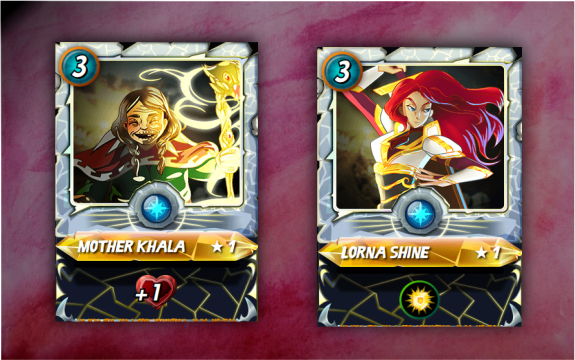 Here is where we already start to think about what the opponent plays if the opponent goes with very big monsters in damage Lorna would be our option since avoiding a 4 or 5 damage would be very useful so and all if the opponent plays a lot of high damage cards this alignment will not work and the immortal SHIELDBEARER, will become a simple joke, but don't worry I am going to tell you the new SECRET alignment so high mana battles you can have a chance.
Now if the opponent plays a lot of small damage the old mother Khala will be our option making us able to heal one more point of life

---
Our allies: THE HEALERS!
---
Here again we have choices, we are going to prioritize heal life, heal armor. both, you can even increase your life or armor much more, that's up to each one's choice.
For this we have a handful of cards and not all of them will fit in your lineup so you will have to see what the rule set is and what the opponent plays to know what to put in your lineup.


---
EXTRAS TIPS!
---
With this lineup we can even fight magic! If what you heard even being a not very effective lineup with magic we can face it thanks to CRYSTAL WEREWOLF and if you play with your summoner to the maximum you can add ELVEN MYSTIC and with two healers I assure you that you will win a lot of games. Many of the games won was with an anti magic lineup like the one I am mentioning to you right now.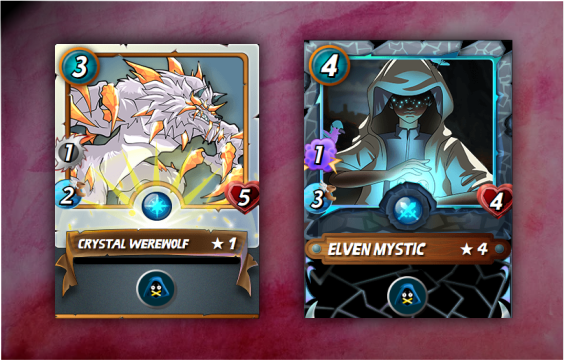 Try using SILVERSHIELD BARD, this little fella will take away all the negative effects, bye bye less damage, bye bye less life, bye bye poison!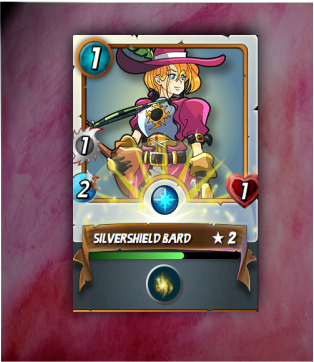 It can be a lot more help than it seems!

---
The alignment: SECRET!
---
This lineup is unbelievable and coast on putting SHIELDBEARER down! We're not going to want him to live forever, but to give us time...time for what, you ask me?
Simple so he can hit URIEL THE PURIFIER, and do a lot of damage, we could also use JARED SCAR (but honestly it hasn't worked out well for me).
For SHIELDBEARER to live a little longer we can use SPIRIT HOARDER and mitigate some damage.
So these two monsters together with some of the cards already alive will be our lethal weapon.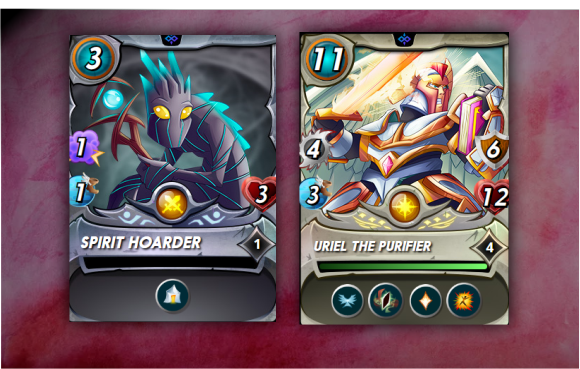 I've seen this lineup a couple of times, but it still doesn't become popular. I can assure you it is one of the best new life alignments that has come out!

Remember that I always talk about silver and bronze leagues. Those are the leagues I play in. I'm not ready to move up to gold yet, as I like to play with my own cards and rent as little as possible.
I spend the whole season in silver and upgrade to gold on the last day to improve my chests. If you are interested I could make a post about that.
If you can master this lineup and understand what cards to use and when to use them, you will win a lot of games! And tell me what do you think about this lineup, do you use it? Did you use it? Will you use it? I am happy to receive your comments!

And remember that if you still don't play this great game you can do it from the banner below and we can get a small reward for you and me, I greet you and we'll read each other these days!
---
credits
---
. All images made by me with corel draw taking the images from the SPLINTERLANDS charter.
. banners created by me with inspiration from google resources and with the logo taken from the official SPLINTERLADS website.
. The png of the words ENGLISH and SPANISH were created in this page
. The separator bars were designed by me INSPIRED BY ONE I SAW A WHILE AGO ON HIVE
. Translated with deepl.com


Hola chicos, hoy les traigo una vieja alineación que a recibido algunas mejoras y que pueden tener en cuenta para ganar un buen puñado de batallas.
Si jugas SPLINTERLANDS sabrás que la magia está muy OP, haciendo que con poca habilidad puedas ganar muchas batallas con estas alineaciones, pero cuando solo teníamos al querido ALRIC gratuito, esta estrategia de vida se usaba muchísimo. Y ahora con la masividad de OBSIDIAN se a dejado mucho de lado, creo que las cartas de chaos, que están muy fuertes, hacen que esta alineación sea poco usada, por lo que me decidí a probarla y la verdad es que sigue bastante fuerte. Jugué unas 15 partidas. Que fueron las veces que tuve la oportunidad de completar el equipo y gané 12 de ellas. No se cual es el porcentaje de ese numero jajajaj, pero es muy bueno

¡La estrategia es para vida, ya que en vida tenemos muchas formas de curar a nuestro monstruo estrella! El sorprendente SHIELDBEARER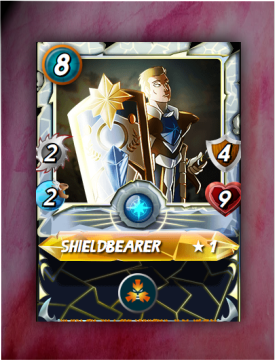 Y para mantenerlo vivo hay varias formas de hacerlo y allí es donde erradica el problema. Para jugar esta alineación deberemos pensar a que nos enfrentamos, que puede ser mas ventajero para nosotros ante nuestro rival.

---
Empecemos por: EL INVOCADOR:
---
El invocador que vamos a usar puede hacer que la partida cambie demasiado a nuestro favor o en contra por lo que para usar esta alineación tendrás muchas pruebas y error hasta que te des cuenta como jugarla y contra quien jugarla.
Para los invocadores yo elegí entre dos opciones:
Lorna o khala.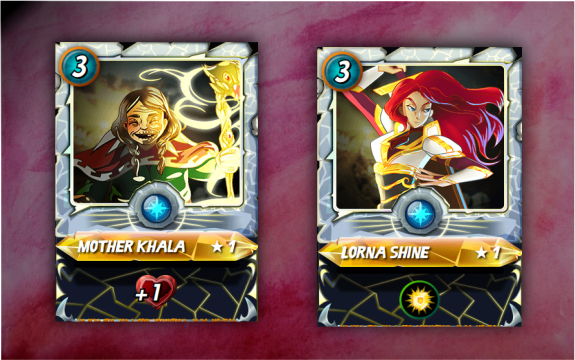 Es acá donde ya empezamos a pensar que juega el rival si el rival va con monstruos muy grandes en daño Lorna seria nuestra opción ya que evitar un daño de 4 o 5 sería muy útil así y todo si el oponente juega muchas cartas de daño alto esta alineación no va a funcionar y el inmortal SHIELDBEARER, se volverá solo un simple chiste, ¡pero no te preocupes que te voy a comentar la nueva alineación SECRETA para que las batallas de alto mana puedas tener oportunidad!
Ahora si el oponente juega mucho daño pequeño la vieja madre Khala será nuestra elección haciendo que podamos curarnos un punto más de vida

---
Nuestros aliados: ¡LOS CURADORES!
---
Aquí nuevamente tenemos opciones, que vamos priorizar curar la vida, curar la armadura. ¿Los dos?, puedes incluso aumentar mucho más tu vida o tu armadura, eso ya es a elección de cada uno
Para ello tenemos un puñado de cartas y no todas entraran en tu alineación por lo que vas atener que ver cual es el conjunto de reglas y que juega el rival para saber que colocar o no en tu alineación


---
TIPS EXTRAS!
---
Con esta alineación podremos incluso pelear contra magia! Si lo que escuchaste aun siendo una alineación no muy efectiva con magia podremos hacerle frente gracias a CRYSTAL WEREWOLF y si juegas con tu invocador al máximo podrás agregar a ELVEN MYSTIC y con dos sanadores te aseguro que ganaras muchísimas partidas. Muchas de las partidas ganadas fue con una alineación anti magia como la que te estoy mencionando ahora mismo.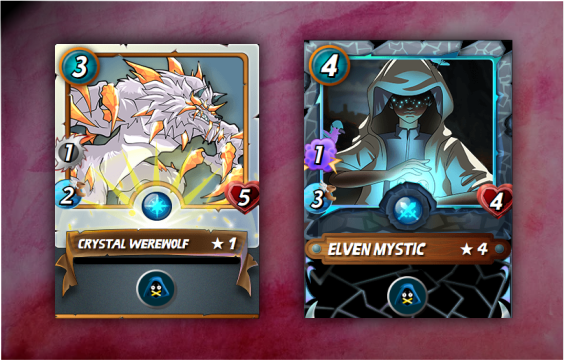 Prueba usar a SILVERSHIELD BARD!, este pequeño amigo nos quitara todo los efectos negativos, chau menos daño, chau menos vida, chau veneno!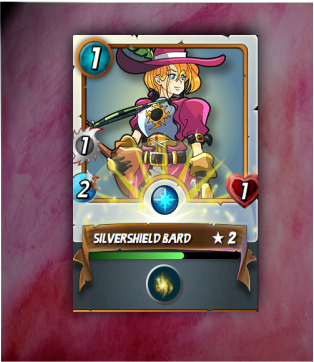 Puede ser mucho mas ayuda de lo que parece!

---
La alineación: SECRETA!
---
¡Esta alineación es increíble y costa en poner a SHIELDBEARER abajo! No vamos a querer que viva eternamente, sino que nos de tiempo… tiempo para qué, me preguntaras?
Simple para que pueda pegar URIEL THE PURIFIER, y hacer muchísimo daño, también podríamos usar a JARED SCAR (pero sinceramente no me a funcionado bien)
Para que SHIELDBEARER viva un poco mas podemos usar a SPIRIT HOARDER he ir mitigando un poco de daño
Por lo que estos dos monstruos unidos a alguna de las cartas que ya vivos serán nuestra arma letal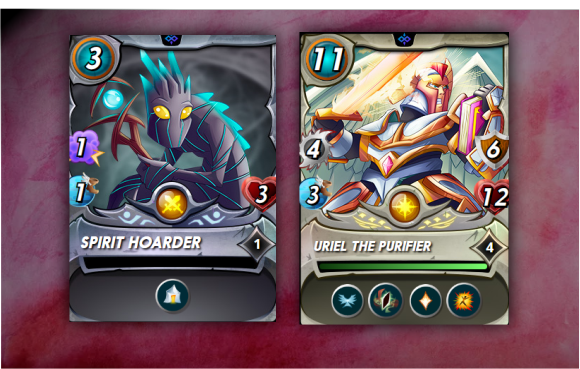 He visto esta alineación un par de veces, pero aun no se hace popular. Puedo asegurarte que es una de las mejores alineaciones de vida nueva que ha salido!

Recuerden que yo siempre hablo de liga plata y bronce. Que son las ligas que juego. Aun no estoy listo para pasar a oro, ya que me gusta jugar con mis propias cartas y alquilar lo mínimo posible.
Paso toda la temporada en plata y subo a oro el ultimo día para mejorar mis cofres. Si les interesa podría hacer un post sobre eso.
Si logras dominar esta alineación y logras entender que cartas usar y en que momento usarlas veras que ganaras muchísimas partidas! Y cuéntame que te a parecido esta alineación la usas? La usaste? La usaras? Estoy encantado de recibir tus comentarios!

Y recuerda que si aun no juegas este genial juego puedes hacerlo desde el banner que esta acá abajo y podremos conseguir una pequeña recompensa tanto tu como yo, te saludo y nos leemos en estos días!
---
créditos
---
. Todas las imágenes hechas por mi con corel draw sacando las imágenes de la carta de SPLINTERLANDS.
. banners creados por mi con inspiración de recursos de google y con el logo sacado de la pagina oficial de SPLINTERLADS
. Los png de las palabras ENGLISH Y ESPAÑOL fueron creados en esta página
. Las barras de separación fueron diseñadas por mí INSPIRADA EN UNA QUE VI HACE UN TIEMPO EN HIVE
. Traducido con deepl.com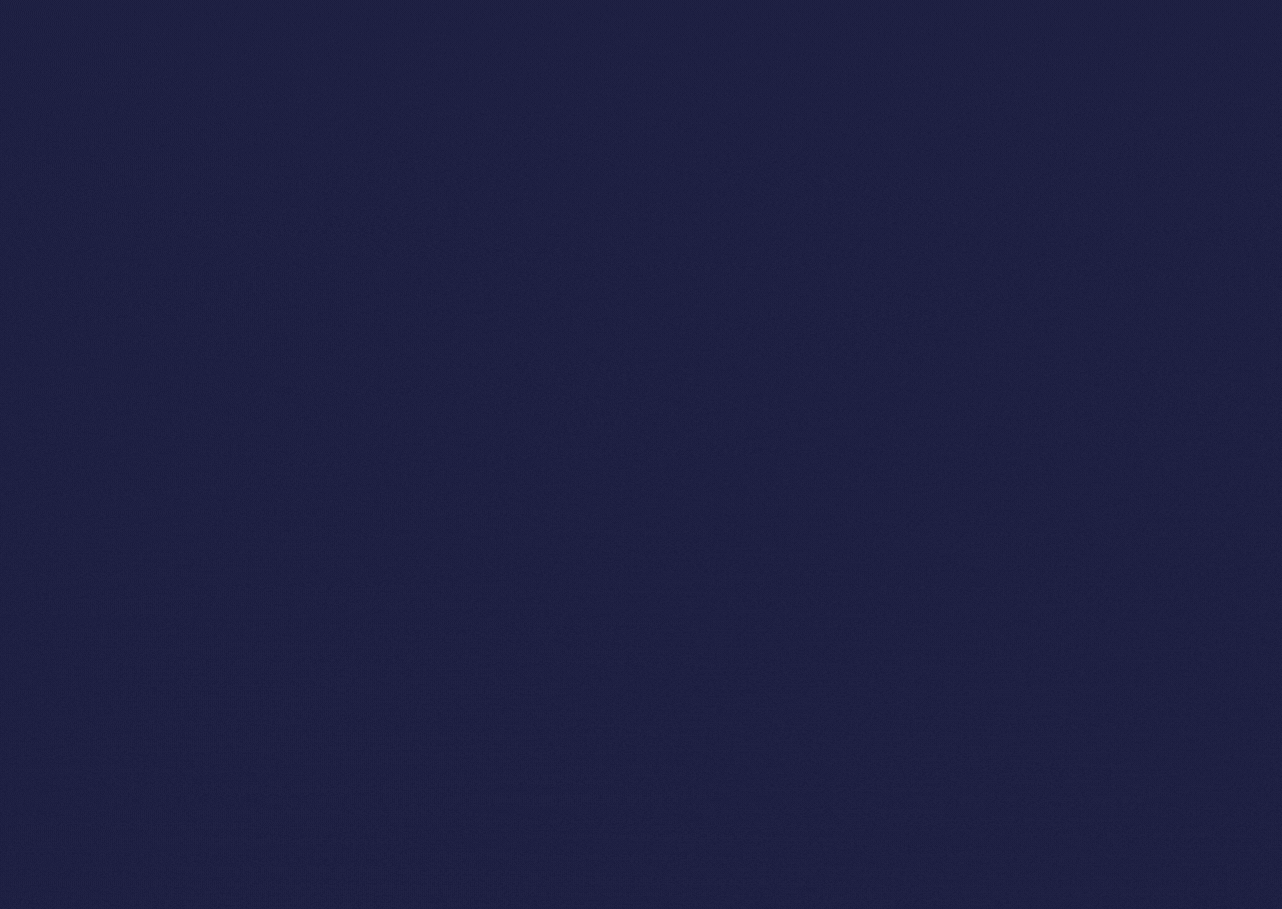 ---
---