from NOVICE to CHAMPIONS: chapter 1 (ENG - ESP)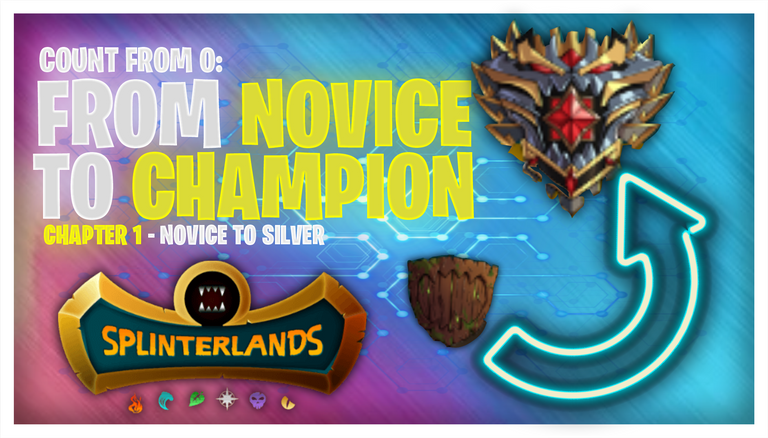 Hello people I hope you are well, after taking a week off we are back with everything, just rest from writing post, but not from playing and working, and today I bring you a very interesting project for people who are starting to play, when I started in Splinterlands a year and a bit ago. I played with rentals until diamond league at that time was very profitable for me, then the game had many tweaks and it was impossible for me to play with the price of rentals I remember spending a couple of months renting all my cards because it gave more profit than playing. For some time now I have been seeing how the rents go down and down in price and I thought it was a good time to activate one of the accounts I have to make this experiment.
---
Can an account without any cards reach champions and is that profitable?
---
For this experiment I started using my wife's account which she doesn't play. And she doesn't have any cards, but she did have about 40 cents worth of credits, from that time when bronze you earned credits and not DEC, so I decided to give a little bit of profit to those 40 cents.
In these days that we have been in the season and those 40 cents I reached bronze 1 being in the top of bronze where each battle won gives you 3,4,5 points of rating that point I touched yesterday.
And I could have spent one more day playing with those 40 cents, but when I started I thought it was a good idea to rent some cards to play wild, and I discovered that it is not a good idea at all.

SO HERE COMES THE FIRST TIP: DON'T PLAY WILD IF YOU ARE JUST STARTING TO PLAY AND EVEN LESS IF YOU DON'T KNOW ANYTHING ABOUT THE GAME
.

MODERN is the place to start playing. I'm not a numbers guy usually my experience is based on playing and sometimes I'm really bad at it, but luckily I can see all my rentals by peakmonsters, so I leave you a screenshot of what I rented for the first few days of the season.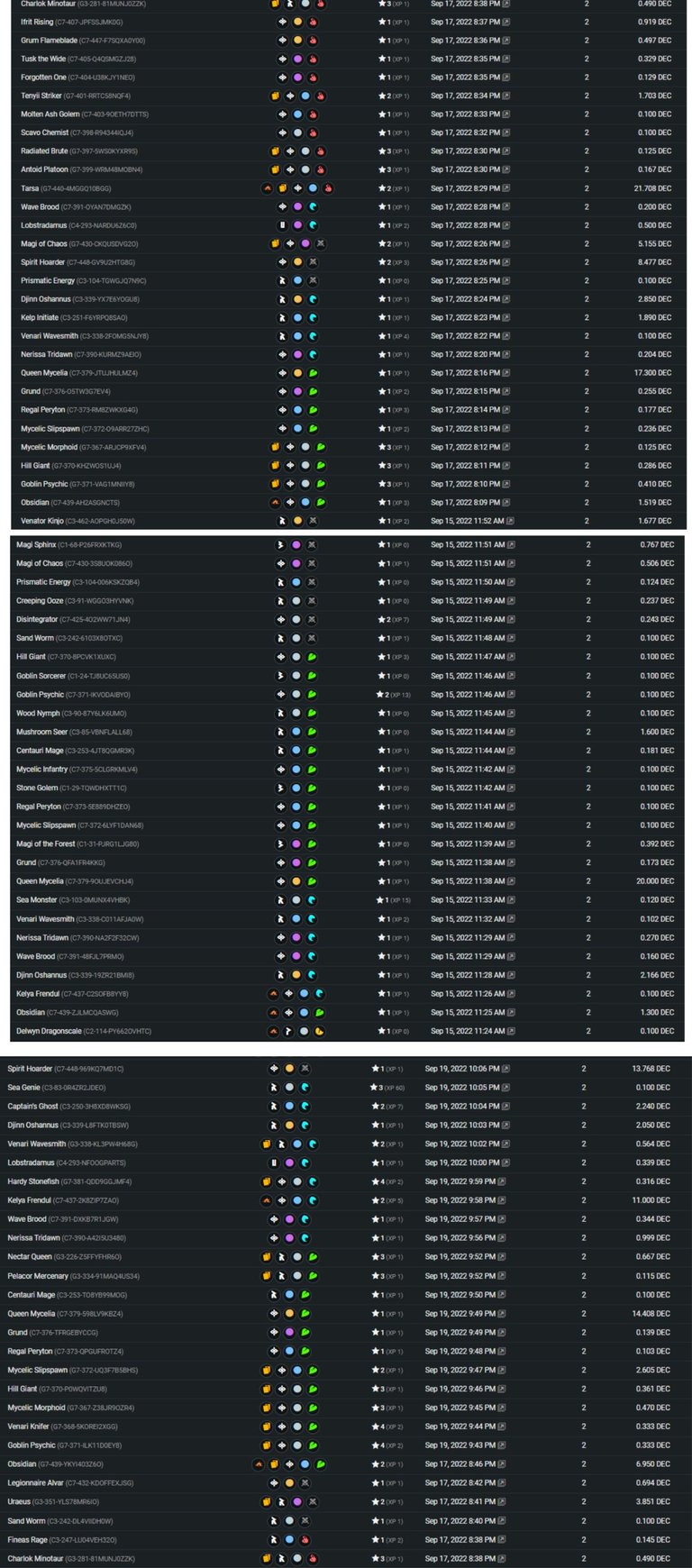 Today I charged the account 1 dollar in credits to make a bigger rental and be in silver 1.
The cards are these:

silver 1 is where I plan to stay this season and start next season with 500 ranking and there is the second tip I can give you, based on experience doing this.

**THE SECOND TIP IS TO MOVE UP THE LEAGUE STEP BY STEP, DON'T MOVE UP IN THE FIRST 15 DAYS TO DIAMOND, GO SLOWLY BUT SURELY **.

I know that all or most of my rentals will fall 2 or 1 day before the end of the season is something I have already assumed. But I rented for the 8 days I have left and my cost was about 60 cents or so.
I decided to rent for fire, water and earth plus some neutrals, if I rented 1 deck I would have the problem that many times you are going to play with the summoners you didn't rent and you will lose both the battle and the profit so there comes my third tip if you want to win more battles and not get stuck.

RENT 2 MAIN DECKS MINIMUM AND A SECONDARY DECK (NOT SO COMPLETE BUT THAT DEFENDS).

So you can say spend $1 to play in silver until the end of the season hypothetically.
---
And so far how much have I earned?
---
Well if we go to the sps won from this account it takes 3.21 won so far which are already in staking generating daily mils.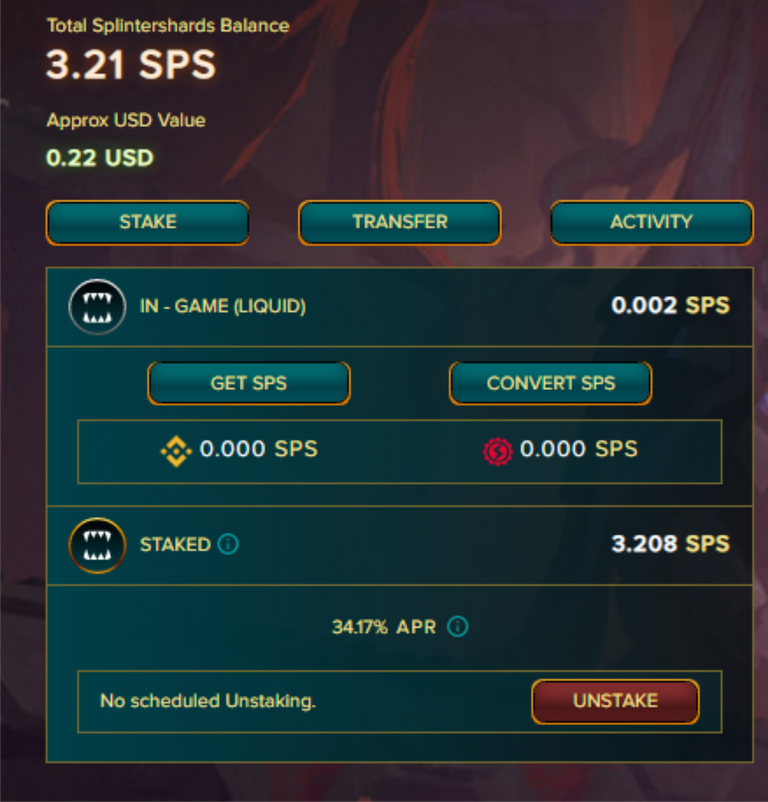 Also not to forget that I carry a small handful of card wins as well:

If I were to sell this today it would be about 30 cents or so, so I'm still at a loss. But I still have rentals for the rest of the season so it's not all said and done yet. It also remains to say that I have 14 chests to open in a couple of hours:

I hope you liked this blog, I will be doing a summary every 15 days preferably when the season ends and showing the progress of this account, I thought it was a nice way to teach people to rent cards, play and keep growing. And I forgot my main account I will do the same as in this one, but as that one has cards it would not be the same experience, but we are already in gold 2 with it and for sure we will play diamonds next season.
If you still don't play this excellent game you can do it from the banner below, it will give you a small reward for you and me, it's to help and help.
---
credits
---
. All images made by me with corel draw from SPLINTERLANDS images.
. banners created by me with inspiration from google resources and with the logo taken from the official SPLINTERLADS website.
. The png of the words ENGLISH and SPANISH were created in this page
. The separator bars were designed by me INSPIRED BY ONE I SAW A WHILE AGO ON HIVE
. Translated with deepl.com


Hola gente espero que estén bien, después de tomarme una semana de descanso volvemos con todo, solo descanse de escribir post, pero no de jugar y trabajar, y hoy les traigo un proyecto muy interesante para la gente que esta empezando a jugar, cuando yo arranque en Splinterlands hace ya un año y pico. Jugaba con alquileres hasta liga diamante en esa época era muy rentable para mí, después el juego tuvo muchos retoques y me fue imposible jugar con el precio de los alquileres recuerdo pasar un par de meses alquilando todas mis cartas por que daba más ganancia que jugar. Hace un tiempo que vengo viendo como los alquileres bajan y bajan de precio y pensé que era un buen momento de activar una cuenta de las que tengo para hacer este experimento.
---
¿Puede una cuenta sin ninguna carta llegar a campeones y es eso rentable?
---
Para este experimento empecé a usar la cuenta de mi esposa que ella no juega. Y no tiene ninguna carta, pero si tenía unos 40 centavos de créditos, de esa época en que bronce ganabas créditos y no DEC, por lo que decidí darle un poco de provecho a esos 40 centavos.
En estos días que llevamos de temporada y esos 40 centavos llegue a bronce 1 estando en el top de bronce donde cada batalla ganada te da 3,4,5 puntos de rating ese punto lo toque ayer
Y podría haber tirado un día mas jugando con esos 40 centavos, pero cuando arranque creí buena idea alquilar algunas cartas para jugar salvaje, y descubrí que para nada es buena idea.

POR LO QUE ACA LLEGA EL PRIMER CONSEJO: NO JUEGUES SALVAJE SI ESTAS EMPEZANDO A JUGAR Y MENOS SI NO SABES NADA DEL JUEGO.

MODERN es el lugar para empezar a jugar. Yo no soy de números normalmente mi experiencia se basa en jugar y a veces soy muy malo para eso, pero por suerte puedo ver todos mis alquileres por peakmonsters, por lo que les dejo una captura de lo que alquile para los primeros días de temporada.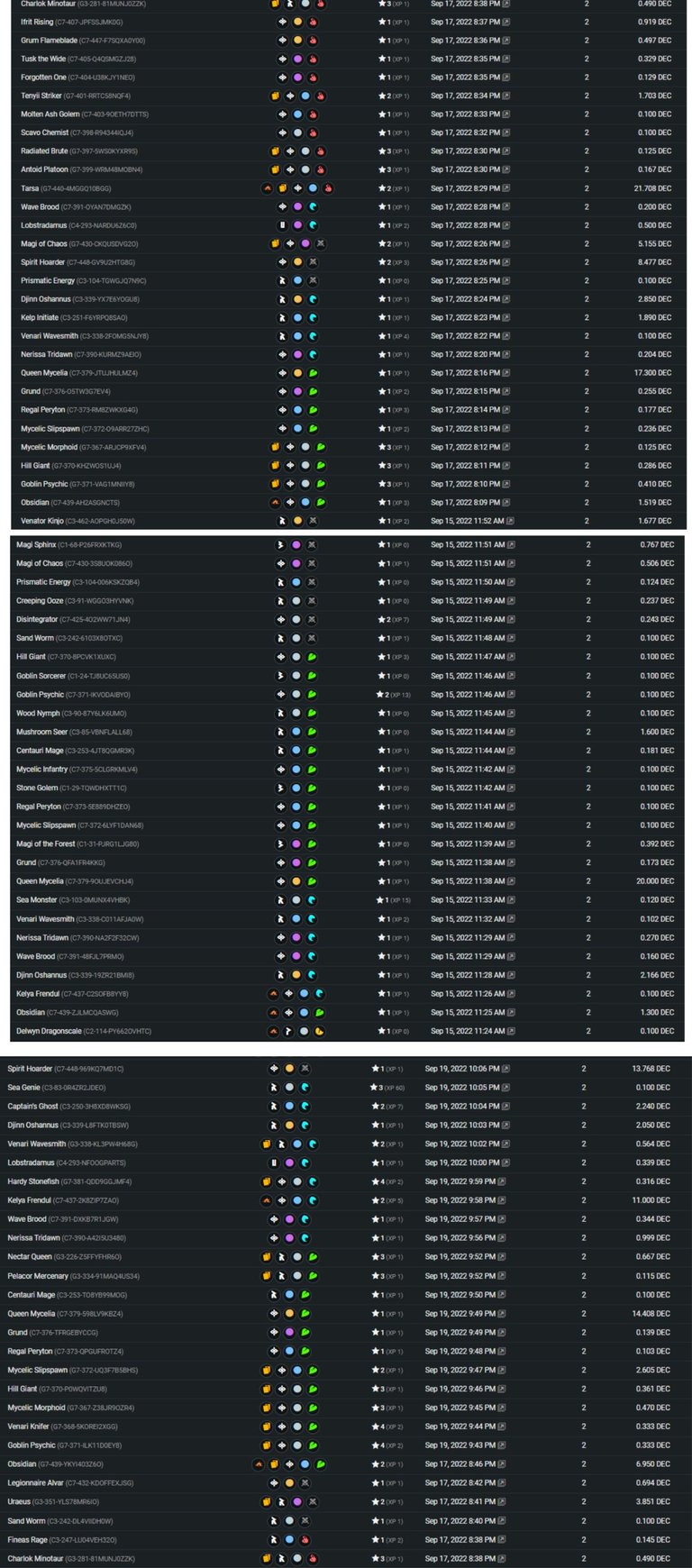 Hoy le cargue a la cuenta 1 dólar en créditos para hacer un alquiler mas grande y estar en plata 1
Las cartas son estas:

plata 1 es donde planeo quedarme esta temporada y arrancar la próxima temporada con 500 de ranking y allí está el segundo consejo que puedo darles, basándome en la experiencia haciendo esto.

EL SEGUNDO CONSEJO ES SUBIR ESCALONADO DE LIGA, NO SUBAS EN LA PRIMEROS 15 DIAS A DIAMANTE, VE TRANQUILO PERO SEGURO.

Se que todos o la mayoría de mis alquileres se caerán 2 o 1 día antes de fin de temporada es algo que ya tengo asumido. Pero alquile para los 8 días que me quedan y mi costo fue de unos 60 centavos aproximadamente.
Decidí alquilar para fuego, agua y tierra más algunas neutrales, si alquilara 1 mazo tendría el problema de que muchas veces te va a tocar jugar con los invocadores que no alquilaste y perderás tanto la batalla como la ganancia por lo que allí llega mi tercer consejo si quieres ganar más batallas y no trabarte

ALQUILA 2 MAZOS MINIMO PRINCIPALES Y UN MAZO SECUNDARIO (NO TAN COMPLETO PERO QUE SE DEFIENDA)

Por lo que se puede decir que gaste 1 dólar para jugar en plata hasta fin de temporada hipotéticamente.
---
¿Y hasta ahora cuanto he ganado?
---
Bien si vamos a los sps ganados de esta cuenta lleva 3.21 ganados hasta el momento que ya están en staking generando milésimas diarias.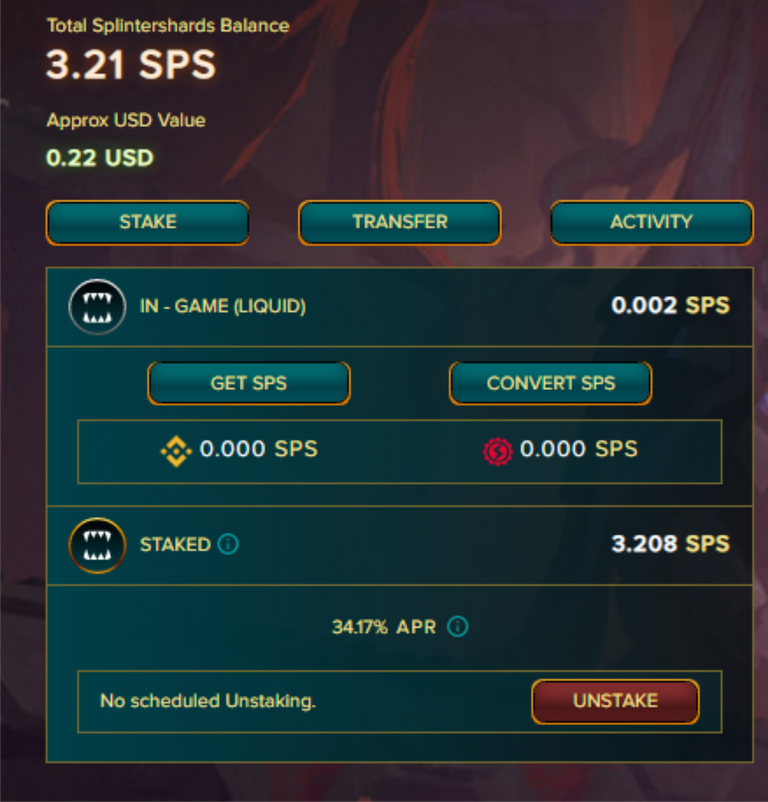 También no hay que olvidar que llevo un pequeño puñado de cartas ganadas también:

Si vendiera esto hoy en día serian unos 30 centavos aproximadamente, por lo que aun estoy en perdida. Pero aun tengo alquileres para todo lo que queda de la temporada por lo que aun no está todo dicho. También falta decir que tengo 14 cofres para abrir en un par de horas:

Espero les allá gustado este blog, voy a ir haciendo un resumen cada 15 días preferentemente cuando termine la temporada y mostrando los progresos de esta cuenta, me parecía una linda forma de enseñar a la gente a alquilar cartas, jugar y seguir creciendo. Y me olvidaba mi cuenta principal voy a hacer lo mismo que en esta, pero como esa tiene cartas no sería la misma experiencia, igual ya estamos en oro 2 con ella y seguro jugamos diamantes la próxima temporada.
Si aun no juegas a este excelente juego puedes hacerlo desde el banner de allí abajo te dará una pequeña recompensa tanto a ti como a mí, es ayudar y ayudar.
---
créditos
---
. Todas las imágenes hechas por mi con corel draw sacando las imágenes de SPLINTERLANDS.
. banners creados por mi con inspiración de recursos de google y con el logo sacado de la pagina oficial de SPLINTERLADS
. Los png de las palabras ENGLISH Y ESPAÑOL fueron creados en esta página
. Las barras de separación fueron diseñadas por mí INSPIRADA EN UNA QUE VI HACE UN TIEMPO EN HIVE
. Traducido con deepl.com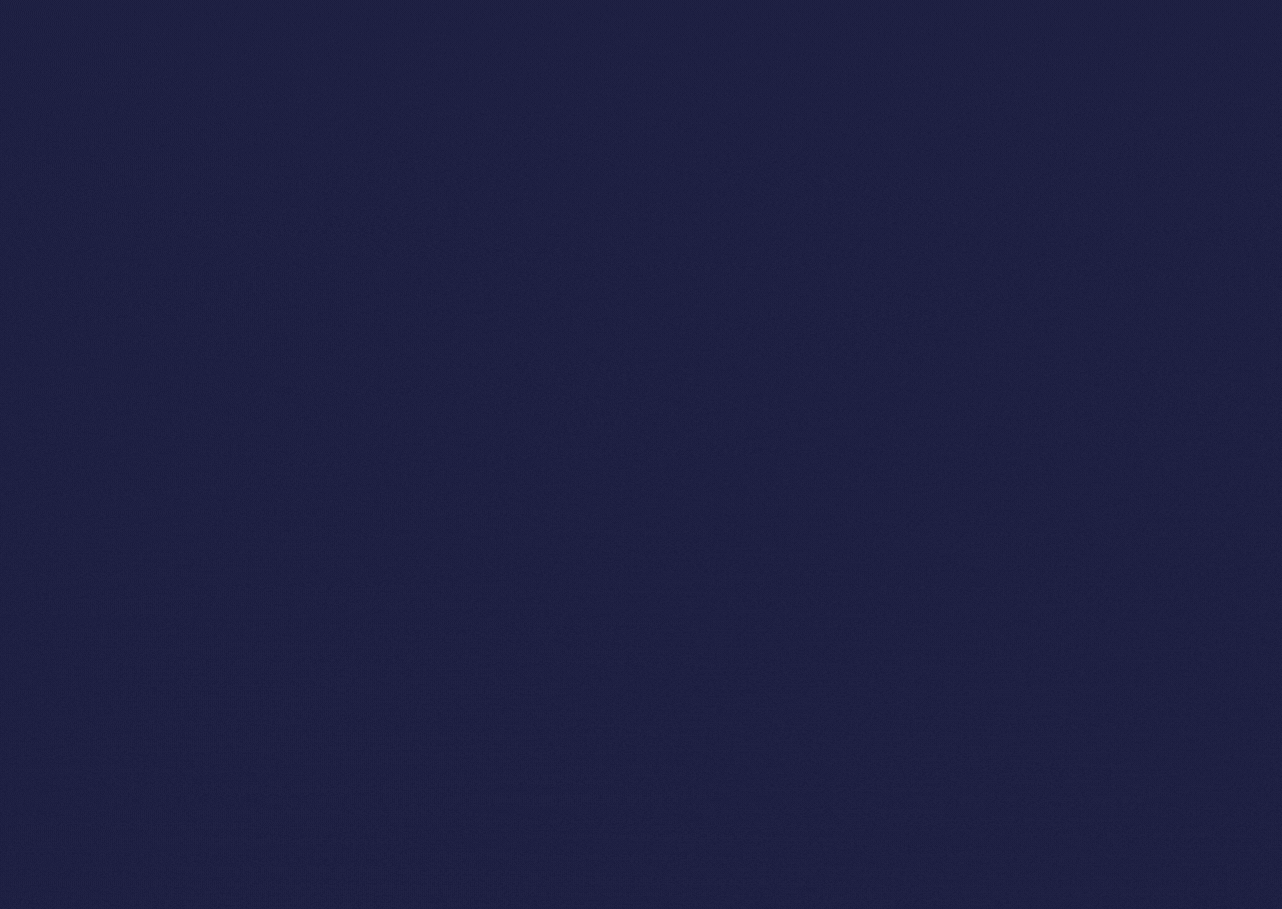 ---
---