IMPROVEMENTS in SPLINTERLANDS: I share 3 battles with dragons (eng - esp)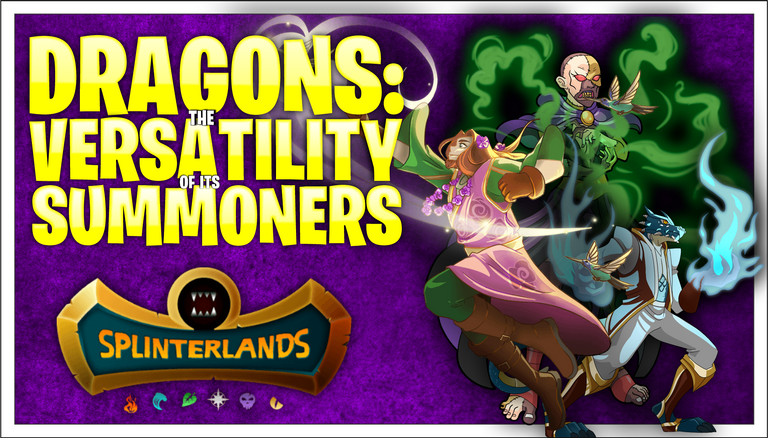 Hi people, how are you? I know this is showing your battle, but I felt it was a good opportunity to advance one of the posts I had waiting. And it is the versatility of the dragon class.
The first thing to keep in mind is that to use dragon is not so much necessary to have many cards of the class, but it is more important to have some of his summoners, that will give your game an incredible versatility because you can use your favorite class, but with improvements or even help you can cheapen a lot in rentals, in this case I bring you not a battle but 3! where I use different dragon summoners for the battle to tilt impressively in my favor.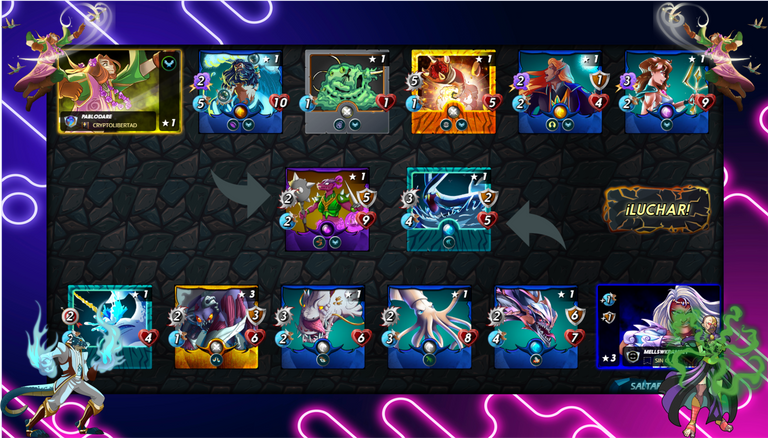 https://splinterlands.com?p=battle&id=sl_7e489f6a7ed6ec739379b583d62efc38&ref=pablodare
The first battle is with the earthquake ruler! So I simply used BRIGHTON BLOOM, to override the rule then chose a varied lineup to withstand any mishaps that might appear in battle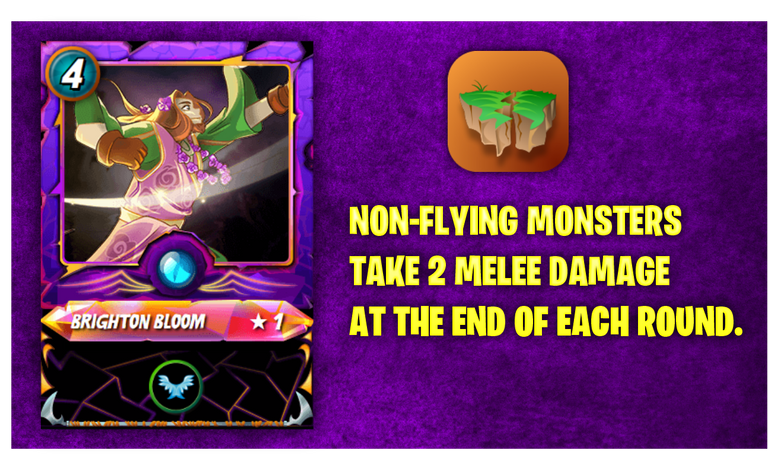 ---
THE CHOSEN ALIGNMENT (1):
---

The tank was DJINN CHWALA, to help the earthquake take effect with the first enemy monsters.
I continued with DJINN OSHANNUS because with his vacuum ability he could delay even more some of the opponent's attacks and still give me time for the earthquake to take effect.
CREEPING OOZE was placed in the third position, this monster was only placed to receive the attack of any opportunist that is in the battle, also giving me the possibility that one of my monsters attacked before.
I continued with SAND WORM just had enough mana to place it and I recommend that if you have it and you can afford to play it you have it very much in mind is a real killer!
Then RIVER HELLONDALE I knew my ooze had a good chance of dying and just placed it to give me even more time. I think it worked.
And I finish with NERISSA TRIDAWN I usually place this monster at the end he has a lot of life to be a tank to the ninjas and he has enough damage to eventually kill several monsters.

In the second battle I used DRAKE OF ARNAK as a summoner, this summoner is very normal to use it in low mana battles along with death, in my case it was a battle that I couldn't use neutral monsters, so I used it just to increase my pool of cards to choose from.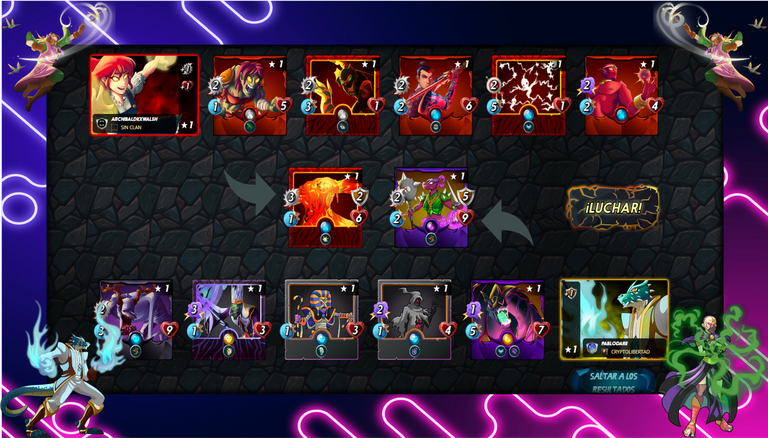 https://splinterlands.com?p=battle&id=sl_ce3088f12388b99e1933c0dfe7f38bc6&ref=pablodare
---
THE CHOSEN ALIGNMENT (2):
---

Now I made an alignment similar to the previous one let's put a little bit of everything to protect all the different attacks.
I choose again to start DJINN CHWALA for the same thing from the previous battle a lot of life and his thorns ability, make him a great tank.
VOID DRAGON in second place to fulfill the same effect of DJINN OSHANNUS, support more magic, if the enemy got to kill CHWALA means that some magic has in its lineup and this dragon meets its price quality.
Then I continue with BOOGEYMAN does the same ability as the CREEPING OOZE but at the same time does some magic damage.
Now it is the turn of UNDEAD PRIEST this was going to be the monster that is to reinforce the lineup by taking life from all opposing monsters, it is not in the plans that dies quickly.
We continue with ANCIENT LICH 3 damage, nothing more to say.
And I close with CURSED WINDEKU knew that there are many ninjas around and this combo of putting a monster with thorn in front and a monster with thorn in back is more than good... tips in case you did not think about it.

And now a battle with the summoner DELWYN DRAGONSCALE, this is simpler, it is a much cheaper summoner than ALRIC, and the card pool that gives us if we have enough mana can impotently improve your lineup, you can use this type of lineup if there are water and earth dragons, for example, since your team will be superior because of the dragons you can add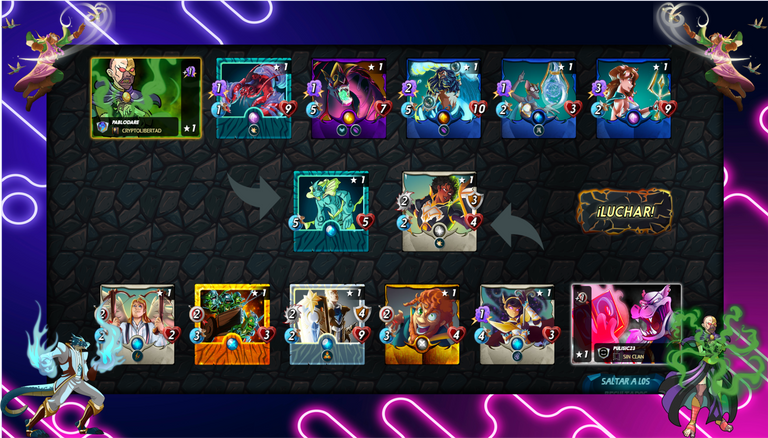 https://splinterlands.com?p=battle&id=sl_23bed46fe7c5ccb61e0a5279433202fc&ref=pablodare
---
THE CHOSEN ALIGNMENT (3):
---

My tank by preference is KELP INITIATE 2 mana and lots of life... math, it's going to give you more mana to place better monsters in the other positions simply that.
Again I chose to line up against everything so I put LOBSTRADAMUS in second place and make him my second tank.
Then VOID DRAGON again to continue tanking.
We continue with DJINN OSHANNUS who this time is further back because he will do more damage.
As I didn't know what I could face I chose to place VENARI WAVESMITH to give us 2 shield to everything.
And again I close with NERISSA TRIDAWN as a back tank.
I love dragons I use it a lot more in wild mode, since I own some and it gives me the possibility to have more options at the moment I'm at 1000 silver in wild playing with these level 1 summoners, and this post is designed to help new players to understand the different strategies of the game, I know I went a little off the rules by showing 3 battles, but I saw the right time to make this post ....
Thanks for making it this far and if you still don't play splinterlands you can join with my referral link in the banner below... cheers and I'll see you next week.
---
credits
---
. All images made by me with corel draw taking the images from the SPLINTERLANDS charter.
. banners created by me with inspiration from google resources and with the logo taken from the official SPLINTERLADS website.
. The png of the words ENGLISH and SPANISH were created in this page
. The separator bars were designed by me INSPIRED BY ONE I SAW A WHILE AGO ON HIVE
. Translated with deepl.com


hola gente como están? ya sé que esto es muestra tu batalla, pero sentí que era una buena oportunidad para adelantar uno de los post que tenia a la espera. Y es la versatilidad de la clase dragón.
Lo primero a tener en cuenta es que para usar dragón no es necesario tanto tener muchas cartas de la clase, sino, es más importante tener alguno de sus invocadores, eso le darán a tu juego una versatilidad increíble ya que podrás usar tu clase preferida, pero con mejoras o ayudas incluso podrás abaratar mucho en alquileres, ¡en este caso les traigo no una batalla sino 3! donde uso a diferentes invocadores dragón para que la batalla se incline impresionantemente a mi favor.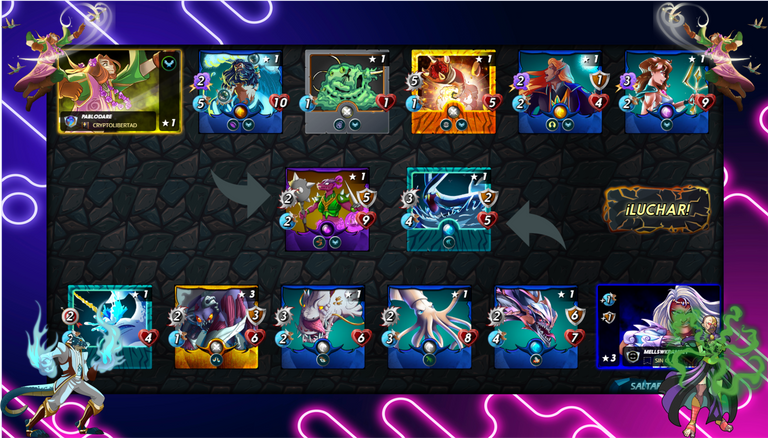 https://splinterlands.com?p=battle&id=sl_7e489f6a7ed6ec739379b583d62efc38&ref=pablodare
¡La primera batalla es con la regla terremoto! Por lo que simplemente usé a BRIGHTON BLOOM, para anular la regla después elegí una alineación variada para soportar cualquier percance que pudiera aparecer en la batalla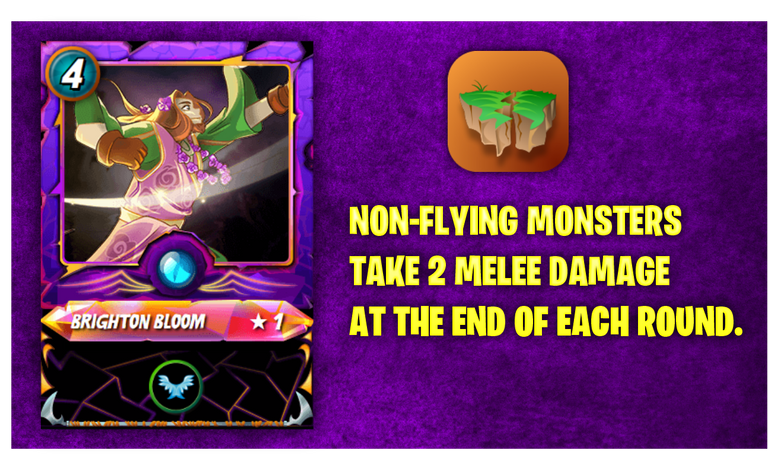 ---
LA ALINEACION ELEGIDA (1):
---

El tanque fue DJINN CHWALA, para ayudar a que el terremoto haga efecto con los primeros monstruos enemigos.
Seguí con DJINN OSHANNUS ya que con su habilidad de vacío podía atrasar aun mas algunos ataques del oponente y seguir dándome tiempo a que el terremoto haga su efecto
CREEPING OOZE fue colocado en la tercera posición, este monstruo solo lo coloque para que recibiera el ataque de cualquier oportunista que este en la batalla, también darme la posibilidad de que alguno de mis monstruos atacase antes
Seguí con SAND WORM simplemente tenia el mana suficiente para colocarlo y te recomiendo que si lo tienes y te alcanza para jugarlo lo tengas muy en cuenta es un verdadero asesino!
Luego RIVER HELLONDALE sabia que mi ooze tenia muchas posibilidades de morir y solo lo coloque para darme aún más tiempo. Creo que funciono.
Y termino con NERISSA TRIDAWN suelo colocar a este monstruo al final tiene mucha vida como para ser un tanque a los ninjas y tiene bastante daño como para que con el tiempo mate a varios monstruos

En la segunda batalla use a DRAKE OF ARNAK como invocador, este invocador es muy normal que lo usen en batallas de poco mana junto con muerte, en mi caso fue una batalla que no podía usar monstruos neutrales, por lo que lo use solo para aumentar mi pool de cartas para elegir.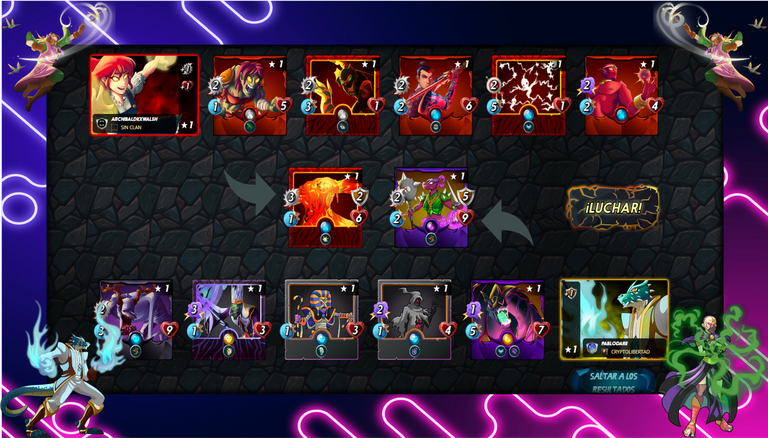 https://splinterlands.com?p=battle&id=sl_ce3088f12388b99e1933c0dfe7f38bc6&ref=pablodare
---
LA ALINEACION ELEGIDA (2):
---

Ahora hice una alineación similar a la anterior pongamos un poco de todo para proteger todos los diferentes ataques.
Vuelvo a elegir para arrancar a DJINN CHWALA por lo mismo de la batalla anterior mucha vida y su habilidad de espinas, lo hacen un tanque genial
VOID DRAGON en segundo lugar para cumplir con el mismo efecto de DJINN OSHANNUS, soportar mas magia, si el enemigo llego a matar a CHWALA quiere decir que algo de magia tiene en su alineación y este dragón cumple por su precio calidad
Luego sigo con BOOGEYMAN hace la misma habilidad que el CREEPING OOZE pero a la vez hace algo de daño mágico
Ahora es el turno de UNDEAD PRIEST este iba a ser el monstruo que esta para reforzar la alineación quitado vida a todos los monstruos oponentes, no esta en los planes que muera rápido.
Continuamos con ANCIENT LICH 3 de daños, nada mas que decir.
Y cierro con CURSED WINDEKU sabia que hay muchos ninjas dando vuelta y este combo de poner un monstruo con espina adelante y un monstruos con espina atrás es más que buena… tips por si no lo pensaste

Y ahora una batalla con el invocador DELWYN DRAGONSCALE, esto es mas simple, es un invocador mucho mas barato que ALRIC, y el pool de cartas que nos da si tenemos suficiente mana puede mejorar impotentemente tu alineación, podes usar este tipo de alineación si hay dragones agua y tierra, por ejemplo, ya que tu equipo va a ser superior por los dragones que podés agregar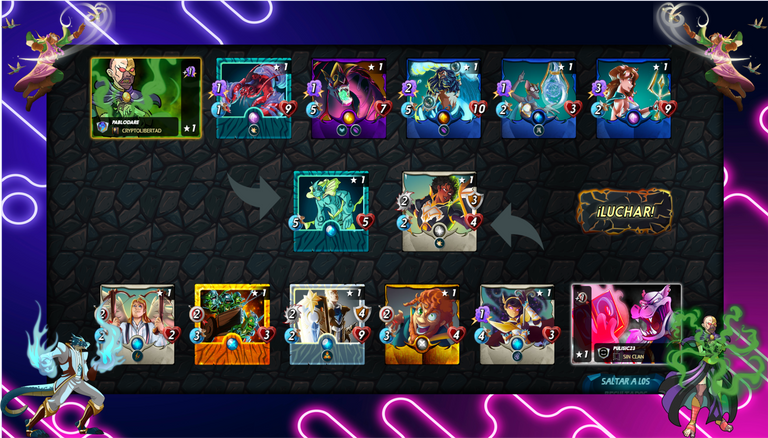 https://splinterlands.com?p=battle&id=sl_23bed46fe7c5ccb61e0a5279433202fc&ref=pablodare
---
LA ALINEACION ELEGIDA (3):
---

Mi tanque por preferencia es KELP INITIATE 2 de mana y mucha vida… matemáticas, te va a dar mas mana para colocar mejores monstruos en las otras posiciones simplemente eso
Nuevamente elegí hacer una alineación contra todo por lo que coloco a LOBSTRADAMUS en segundo lugar y que sea mi segundo tanque
Luego VOID DRAGON nuevamente para seguir haciendo de tanque
Seguimos con DJINN OSHANNUS que esta ves esta más atrás por que va a hacer mas daño
Como no sabia a que me podía enfrentar elegí colocar a VENARI WAVESMITH para que nos de 2 de escudo a todo.
Y nuevamente cierro con NERISSA TRIDAWN como tanque trasero.
Me encantan los dragones lo uso mucho mas en el modo salvaje, ya que poseo algunos y me da la posibilidad de tener mas opciones en este momento estoy en el puesto 1000 plata de salvaje jugando con estos invocadores nivel 1, y este post es diseñado para ayudar a jugadores nuevos a entender las diferentes estrategias del juego, se que me fui un poco de las reglas al mostrar 3 batallas, pero vi el momento justo para hacer este post…
Gracias por llegar hasta aquí y si aun no juegas splinterlands puedes ingresar con mi enlace de referido que esta en el banner de abajo… saludos y será hasta la próxima semana
---
créditos
---
. Todas las imágenes hechas por mi con corel draw sacando las imágenes de la carta de SPLINTERLANDS.
. banners creados por mi con inspiración de recursos de google y con el logo sacado de la pagina oficial de SPLINTERLADS
. Los png de las palabras ENGLISH Y ESPAÑOL fueron creados en esta página
. Las barras de separación fueron diseñadas por mí INSPIRADA EN UNA QUE VI HACE UN TIEMPO EN HIVE
. Traducido con deepl.com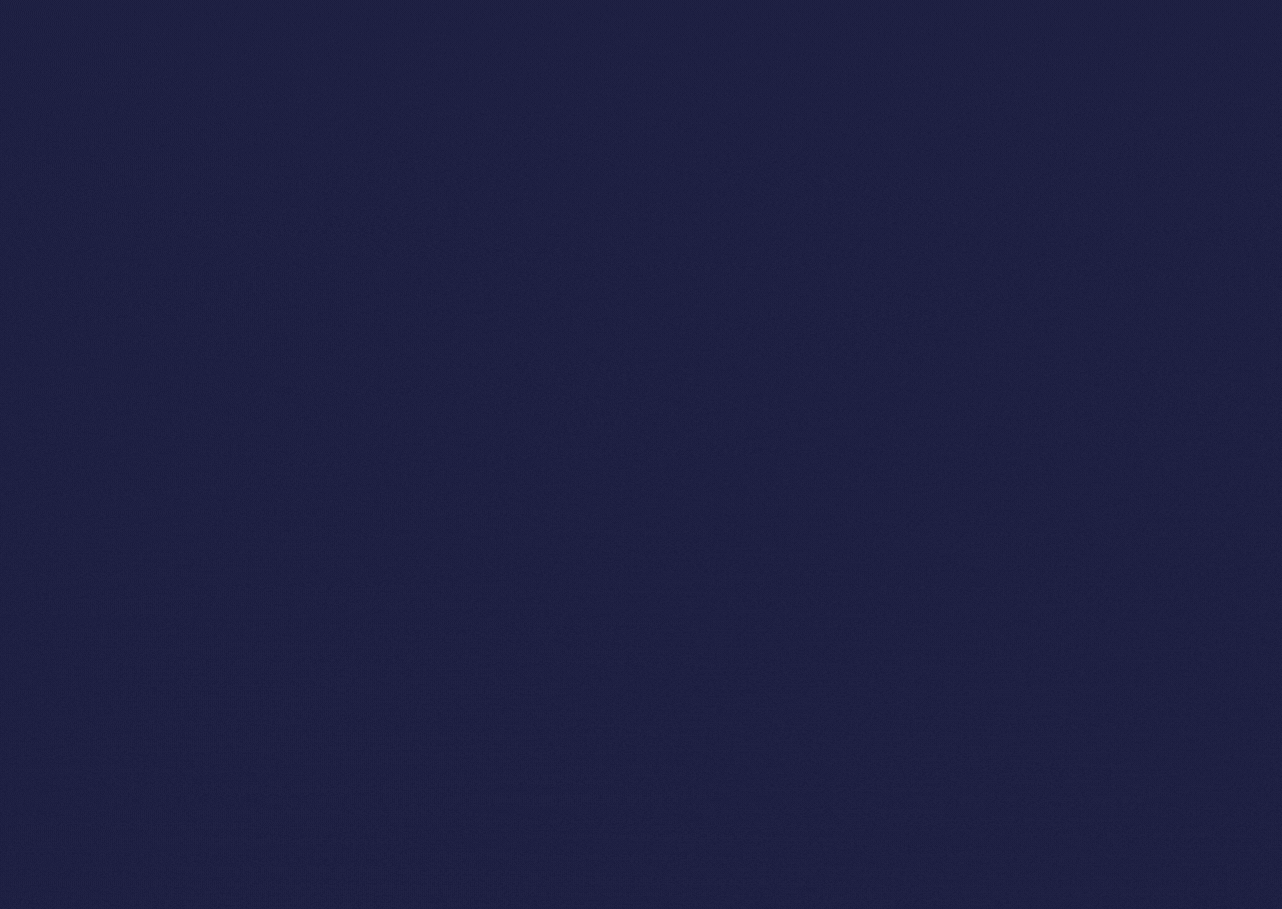 ---
---