PeakMonsters: Create a dashboard to view and interact with community proposal suggestions

6110d3ec324f98c48649af8d706d55c912a60671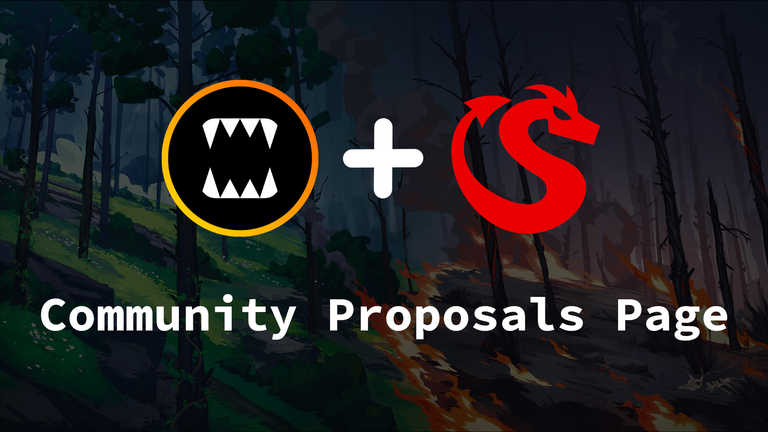 PROPOSAL PAYMENT
https://hivehub.dev/tx/6110d3ec324f98c48649af8d706d55c912a60671
We have created a site for Splinterlands community proposals:
THINGS TO KNOW
This is the first qualified proposal from the community. (Aka 100,000 DEC burned)
We are looking for a reward for the work done today to make it happen. (Though it be a token reward)
We see this proposal as a proof of concept test to demonstrate that funds actually come from the DAO to pay for the will of the stakeholders...
... AND that it shows that there is a mechanism to fund work outside of the Splinterlands team.
THE ASK
Thus we are requesting that the SPS stakeholders fund the work we have done to benefit the Splinterlands community.
We are asking for 1 SPS be given to support the work done so far on https://peakmonsters.com/proposals
ABOUT THE WORK DONE
This project was started almost immediately after the splinterlands post written 7hrs ago
Shows number of votes and SPS stakeholder value.
This page took a few hours of work including some solutions to get the API data needed to show the stakeholder power of the SPS voters while also limiting the impact on the Splinterlands servers.
We have a table approach with all the comparable data for each of the proposals and then a link to another site we have already created where the proposals can live on the Hive blockchain: peakd.com
Added the ability to vote up and down the proposals from within the site.
These onsite votes will trigger a hive vote of 100% or -1%. You can alter them on peakd.com.
WHY NO SUBSTANTIAL ECONOMIC REWARD
There was an incentive in the Splinterlands post to create this site...


HOWEVER...
We are large stakeholders in the game and would like to see such a site exist and also we are used to creating tons and tons of tools for the users over the last 4years.
At first we considered a larger amount but our team is very efficient and the work wasn't enough to demand it and it is more valuable as a way to demonstrate the capacity of the proposal mechanism. Perhaps we'll have other longer projects that benefit the community that will be enabled because of the potential success of this proposal.
WORK TO BE DONE
Filter out invalid posts (those that have not paid 100k dec)
We are happy to add any comparable datapoints to the page... please let us know.

PeakMonsters and Splinterlands links:
Other Social Media accounts:

---
---