Maximize Blogging Profits; Card Giveaway + Death Splinter thoughts
Maximizing Blog Payouts
In my last blog post (https://peakd.com/spt/@phonsoswag/are-giveaways-profitable-card-giveaway--plus-thoughts-on-the-upcoming-bear-market), I wrote about the results from my previous blog and card giveaway, and how essentially it seemed profitable to write these blogs even with card giveaways, as the rewards you get from blogging are bigger than the card prices of the cheapest reward cards at the moment. Although I did mention that majority of the rewards seem to come from the official Splinterlands account upvotes as part of their weekly social media challenge. To put this theory to the test, I'm running another card giveaway here in this blog as well as the giveaway currently running in my blog post mentioned above. The reason for this is that the social media challenge by Splinterlands gives a maximum of TWO upvotes per week to these blogs. So essentially I'm trying to maximize my earnings by blogging two times a week and giving back to the community as well through these card giveaways. As usual, I'll try to be as transparent as possible and update everyone with the results of my earnings from these blog payouts.
Death Splinter
I also wanted to start writing about some of the cards that I find very powerful or key to some of my strategies at the Silver 3 League (that aren't part of the base deck) as someone that uses all only level 1 monsters. Also, since I'm always trying to stay cost-efficient, I promise that most, if not all of these cards are very affordable to rent at the moment of writing. So for this post, I'll be going over the Death Splinter.
First, I wanted to talk about the Grim Reaper.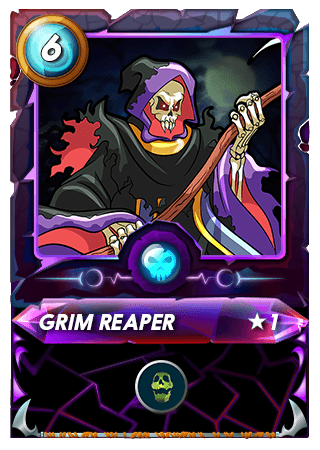 This card does 3 damage which is pretty big, and most importantly has the Affliction ability which is completely game-winning at times. I tend to use this if I see before-hand that my opponents like to play cards that have either the Heal or Tank-Heal ability. It can completely turn the tides of a fight by allowing your team to quickly get rid of that enemy front-liner.
Next up, we have Owster Rotwell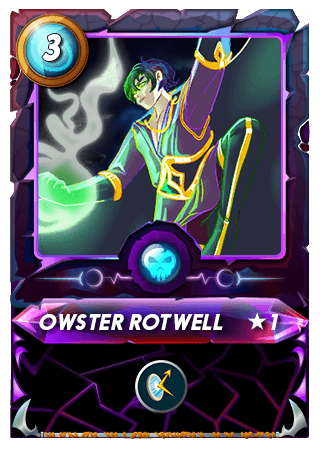 I mentioned this in a previous blog, but this card is just incredible. Especially when you go against players that love to just spam magic, this is basically an auto-win. This card plus the Undead Priest can decimate a lot of magic cards in just a turn or two.
And lastly, we have Phantasm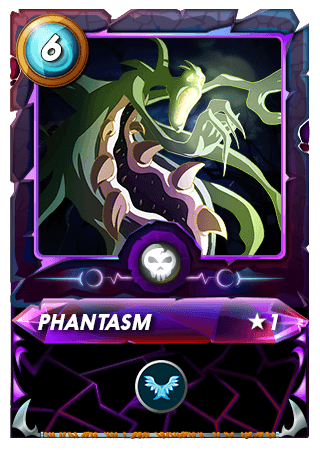 Honestly not sure why this card is so undervalued, but it has the Flying ability with 2 damage and really good speed for a reasonable 6 mana. There's not much to it beyond that, I don't have any specific strategies in mind when I use this card, but it's just all around a monster with very good stats that is usable in many situations and very cheap at the moment.
Card Giveaway
For this post, I'll be giving away one Gargoya Lion which is currently at 16 cents on the market. I like this card because it's a good tank with flying, plus since it's neutral, you can use it in most games.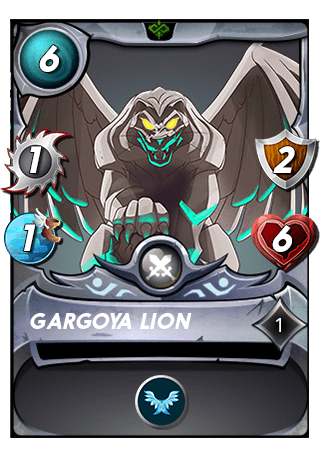 As usual, I'll announce the winner in about a week once the blog payouts come through.
To join:
Giveaway Rules
Comment your Splinterlands username so I know who to transfer the card to.
Upvote the post
That's it! I'd appreciate a follow but that's not required. Additionally, I would love to hear what cards you think are currently undervalued.
For the newbies out there that want to get into the game, feel free to use my referral code: https://splinterlands.com?ref=phonsoswag
I get some benefits if you sign up using that, but I'll be sure to make it worth your while by either sending you some DEC or delegating some cards to help you get started. Just reach out to me and let me know.
---
---