Pink Hub End Of Season Rewards

Hi guys, its my first time sharing in splintertalk. I have been playing splinterlands for 1+ months I think. I started in September 13, 2021 and first time playing the game I was hooked. It reminded me of the good old card games I use to play when I was still a kid. Now I'm an adult and I still find card collection games fun just like when I was a kid.
Anyway I have a total of 7 accounts here in Splinterlands (very addicted to the game) I maybe planning to add a few more in the future but for now I wanna share what I got from the End Of Season Rewards Chests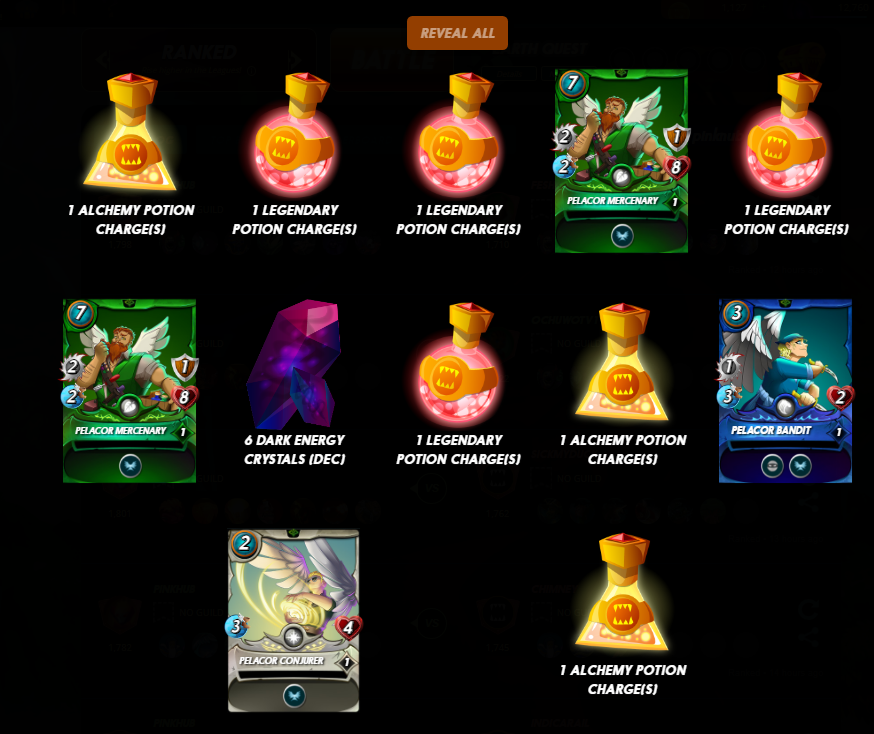 First up is my main account pinkhub... I got it up to silver 3, I spent like 300 DEC to rent 5k Power yesterday. It was actually cheap compared to the other 5k power cards renting for 500 DEC or more. Anyway these are the rewards I got for my main account. The loot was honestly disappointing, 12 chests with 50% chance of getting cards but only got 4 cards out of the supposedly 6 cards from 50% chance. Not to mention the whole lot of potions and that minicule amount of DEC. I honestly don't find it to be worth it to rent for so much just to get these kind of rewards. But then again it is my fault to risk it to get a possible high return of my investment. So even though I am disappointed its still fine :) (butt hurt)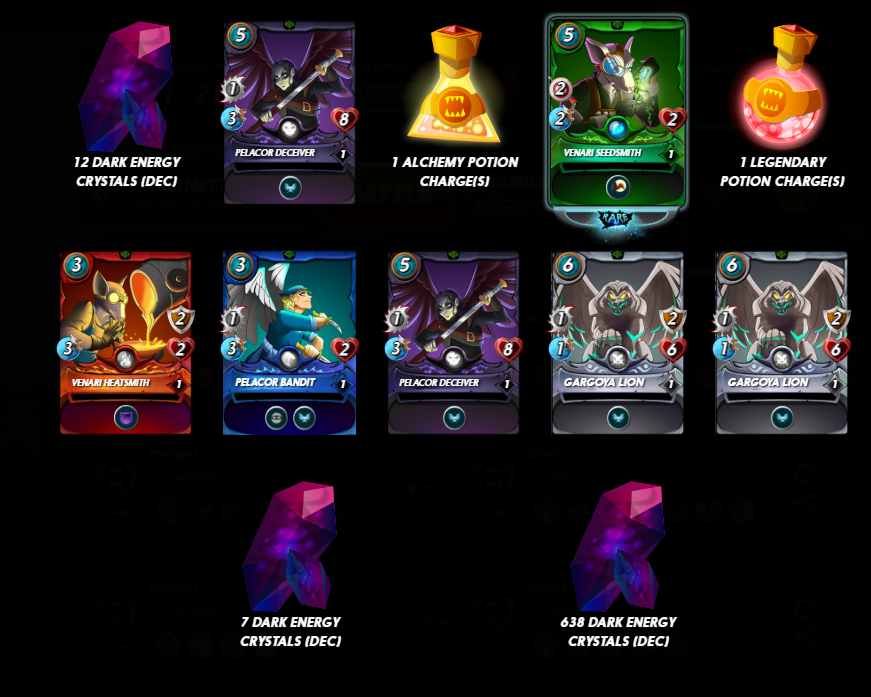 Second one is pinkhub1... I got this one to silver 3 as well but this time I had to spend 700DEC to get 10k power. This time I feel like the RND god is smiling at me. I got 1 card more from the supposedly 6 cards from 12 chests. But sad to say again compared to the 700 DEC that I had spent to get to silver 3 I really feel the pain but then again as I had said before it was my choice and so I should just accept the result of the risk that I took.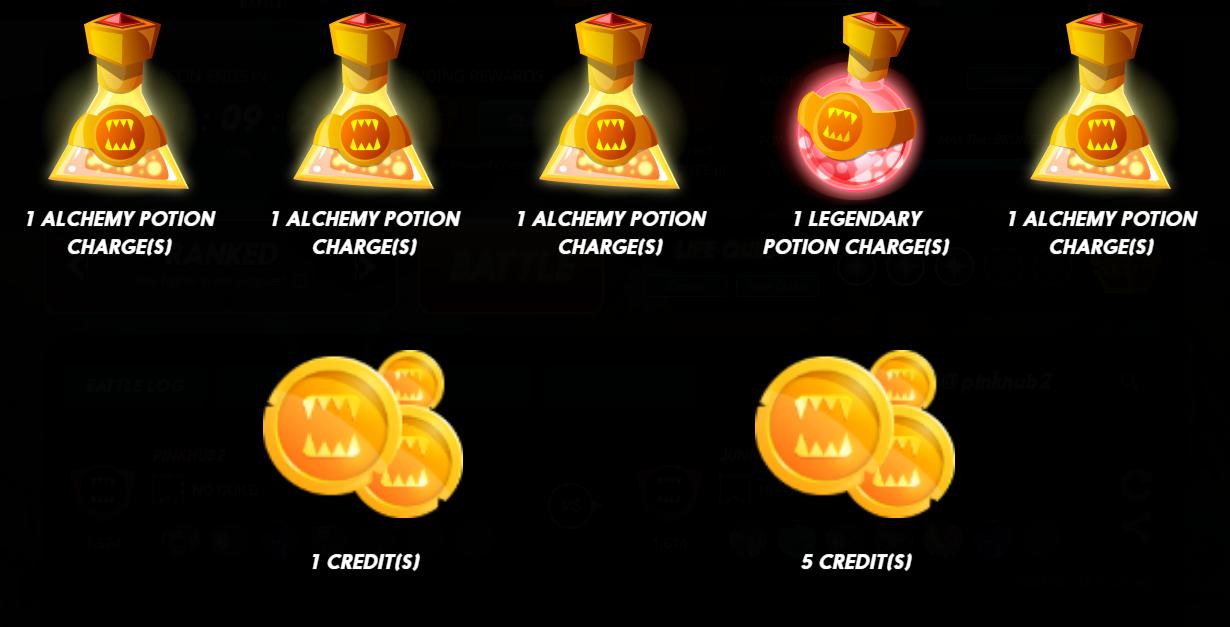 Third one is pinkhb2... This one was suppose to be bronze 1 but sadly the 3k power card that I rented got canceled in the last few minutes of the count down and never had the chance to rent another 3k power for cheap. To whoever you are who cancelled the rented card, I hope you had a good laugh. Just kidding, I do understand card owners are also players and obviously want to profit as well. Oh well I can't really do about it so even if I rant it wont change a thing :)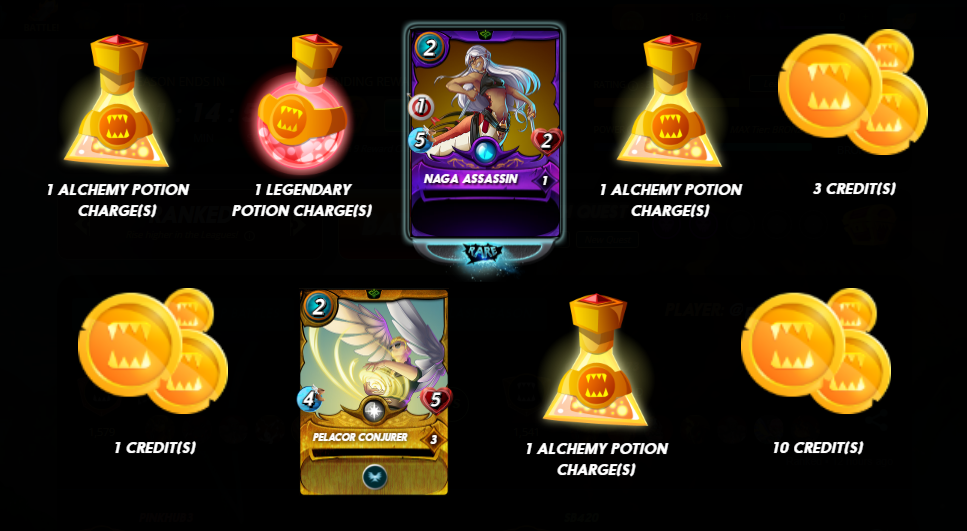 Fourth one is pinkhub3... I got this one to bronze 1... Thank god to all the card owners I rented were good enough not to cancel the rented cards and got my bronze 1 rewards safely... I was so happy when the card that I flipped suddenly had an extra animation lol and pooof its a gold foil card! I know it's not that great but man I would take it. It's way better than getting lotions :)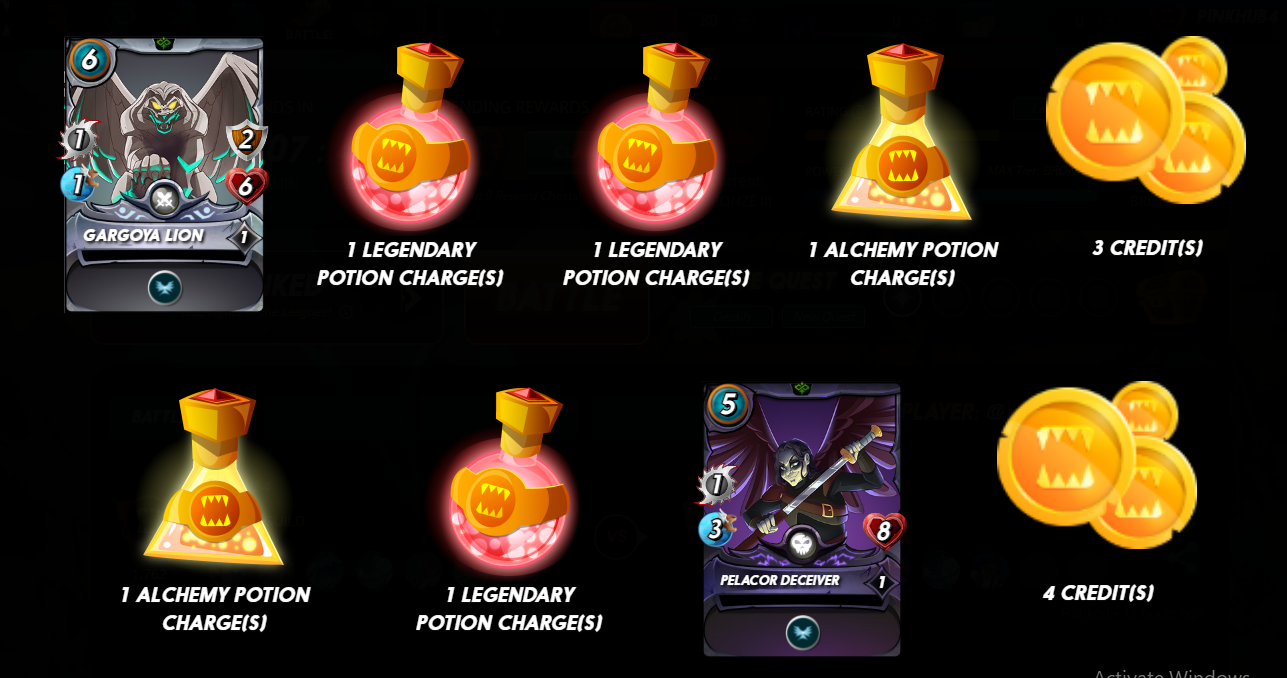 Fifth one is pinkhub4. Its the same as pinkhub3 its bronze 1 and I'm really happy for these accounts coz I rented from a good hearted people who dont cancel their rented cards for the sake of getting more out of their cards. I got my bronze 1 reward safely phew... Not much luck here as well still 2 cards with 5 power each I'll take them anyday :)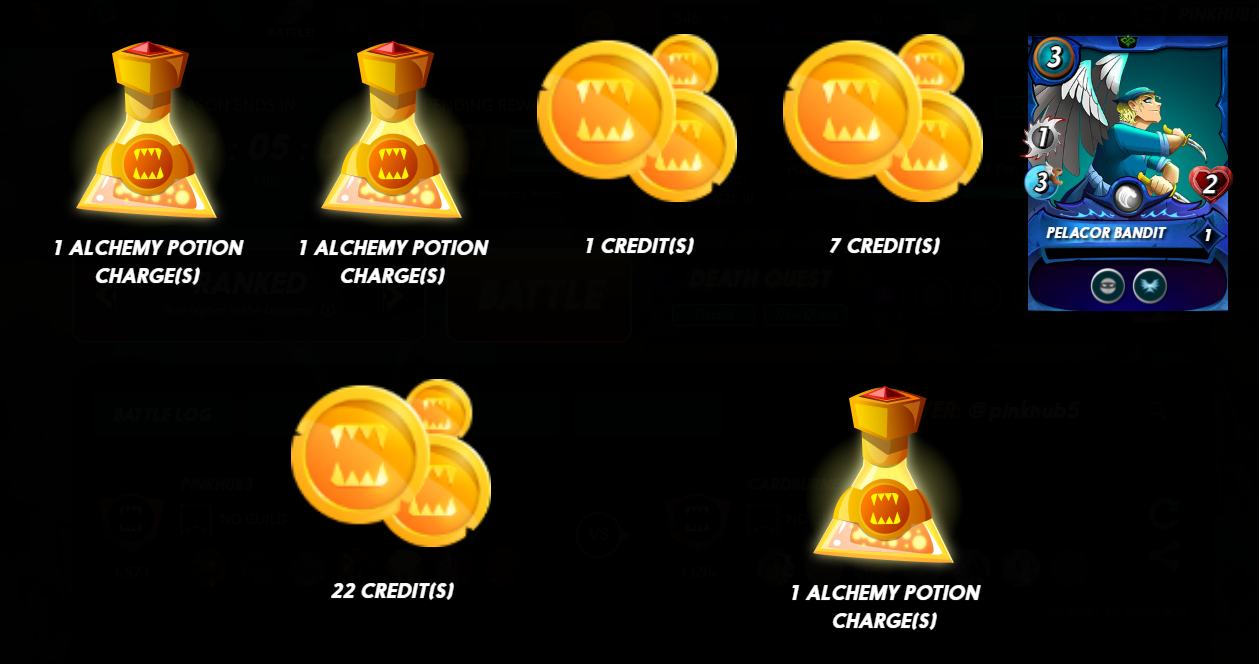 Sixth one is pinkhub5... This one also had its rent canceled so its in bronze 2 just like pinkhub2. But honestly at this point I don't care anymore. I just hurriedly opened all of the chests to see what kind of rewards I got. Honestly i feel like this one got wayyyyyy better rewards than pinkhub2 :(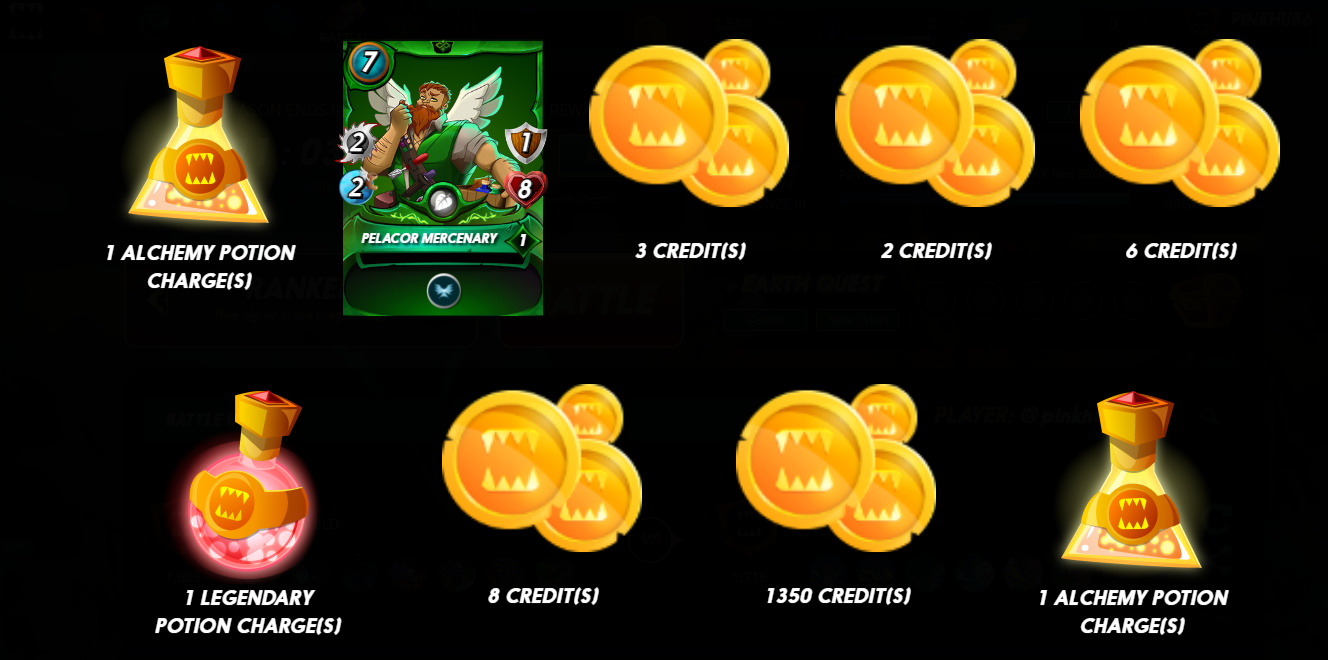 Seventh one is pinkhub6... This one is also in bronze 1 and got its rewards safely... I really took my time opening this last account. Like praying before opening the first chest and praying again before opening the second chest and so on... The cards were disappointing but that 1,350 credits though wow. It may not seem that great but for me who rely on renting I feel like I would be happy to get 1,350 per chest instead of getting Lotions and common cards. But I know that the chance of getting 1k credits is very slim so I wont get my hopes up on that one. I think 1,350 can already buy a card worth $1 if I'm not mistaken so its still a pretty good deal to be honest.
So in conclusion to all the rewards that I got from all 7 accounts I would say that it's not that bad I guess? What do you guys think? Did spending 1k DEC for both pinkhub and pinkhub1 worth it? For me I don't think its worth any at all. I guess I'll just to grind myself off to earn enough DEC to buy my own cards for power. That's all from me guys and good luck openning your rewards chests and I hope you guys will get better results than me :)
If you liked my content please follow me for more Splinterlands Posts and other stuffs that might interest you. If you are interested and want to play the Splinterlands you can use my referral link down below
https://splinterlands.com?ref=pinkhub
---
---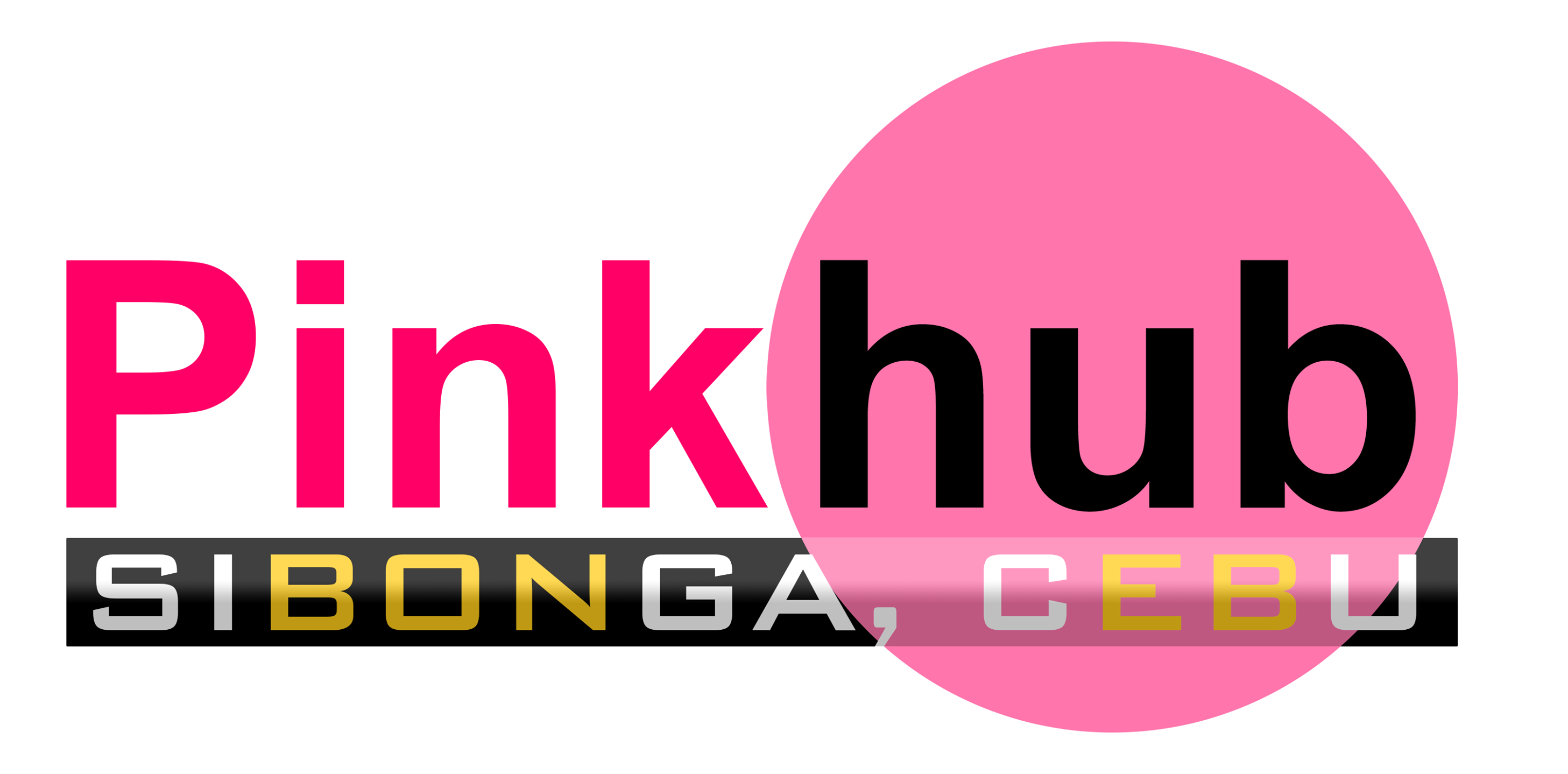 ---
Hello guys I am Pink Hub and I love all that is pink.
Show me pink and I'll show you a 😍
Living in the province of Cebu in the Philippines.
I am a businessman by nature.
Gaming/Reading/Programming is my passion but I also dwell into other things as long as I find it interesting.
I am also lazy, lazy in a way that I make complicated things easy coz I'm lazy 🤣.
Face your problems, but if the problem is your face. Worry not I can edit 😇
---
---