Byzantine Kitty / Splinterlands Pixel Art con animación, paso a paso [Esp/Eng]
Hola a todos en la comunidad de Hive, y especialmente a la de Splinterlands, hoy quiero traerle un nuevo dibujo de este mundo tan extenso y divertido de juego de cartas homólogo a esta comunidad, Byzantine Kitty, otro invocador, pero esta vez del mazo de tipo dragón, el más poderoso de todo el juego, o al menos eso he entendido, jajaja.
Hello everyone in the Hive community, and especially the Splinterlands community, today I want to bring you a new drawing of this vast and fun world of the card game that is the counterpart to this community, Byzantine Kitty, another summoner, but this time from the Hive deck. Dragon type, the most powerful in the entire game, or at least that's what I understood, jajaja.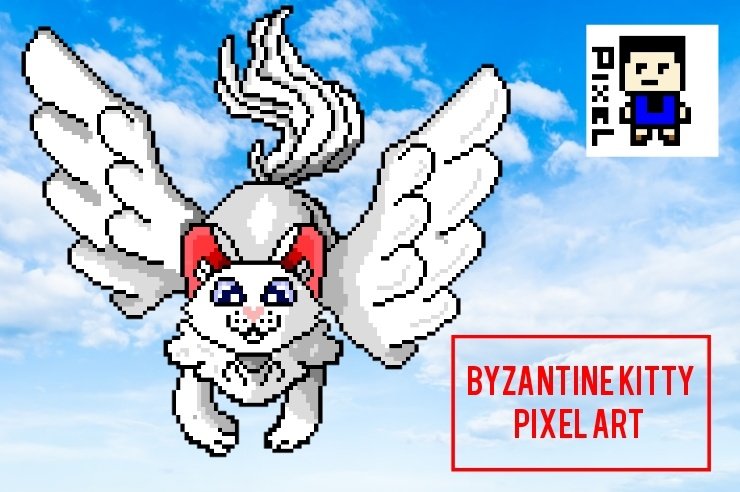 Fuente de la Imagen de Fondo
Este es uno de los dibujos que más tiempo me ha llevado hacer, tiene bastantes detalles y creo que logré una versión pixelada que retrata a la perfección la esencia de esta carta, aunque como verán más adelante, intenté hacer los dos clásicos acompañantes de Byzantine Kitty, pero al no tener demasiado campo para los detalles, me quedaban muy fofos, y siento que dañaban la belleza de este pixel art, por lo que esa es la razón por la que no esté sin sus dos clásicos abanderados.
Si alguno desconoce está carta, y además para que vean como luce realmente, aquí les dejo la versión original de la misma.
This is one of the drawings that has taken me the longest to make, it has a lot of detail and I think I achieved a pixelated version that perfectly portrays the essence of this card, although as you will see later, I tried to make the two classic companions of Byzantine Kitty , but not having too much room for details, they were very fluffy, and I feel that they damaged the beauty of this pixel art, so that is the reason why it is not without its two classic standard bearers.
If anyone is unaware of this letter, and also so that you can see what it really looks like, here is the original version of it.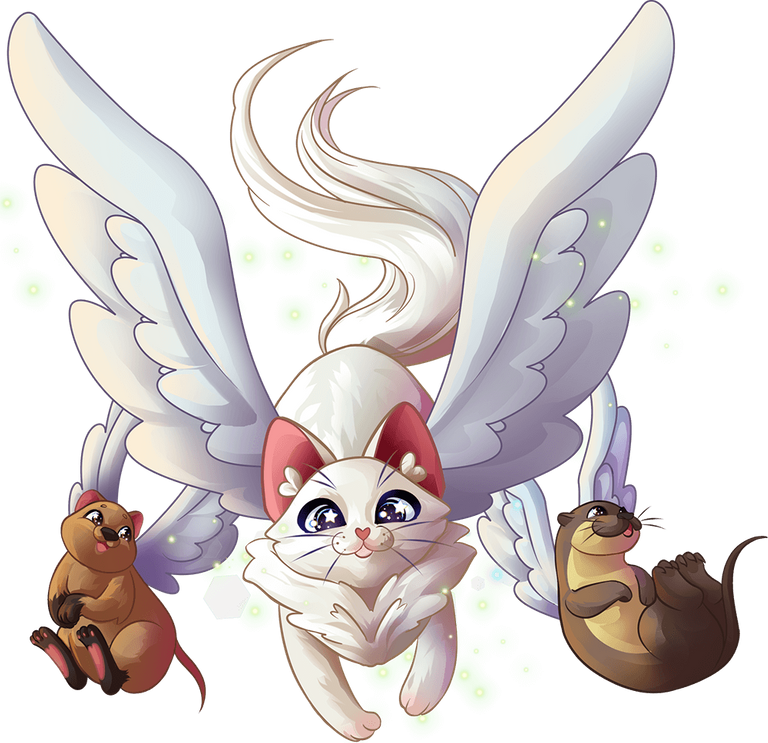 Fuente / Source
Proceso del Dibujo / Drawing Process:
1- Empecé dándole la forma a la cara de Byzantine Kitty, aportándole sus detalles de una vez, como su característica nariz en forma de corazón.
1- I started by shaping Byzantine Kitty's face, giving her details at once, like her characteristic heart-shaped nose.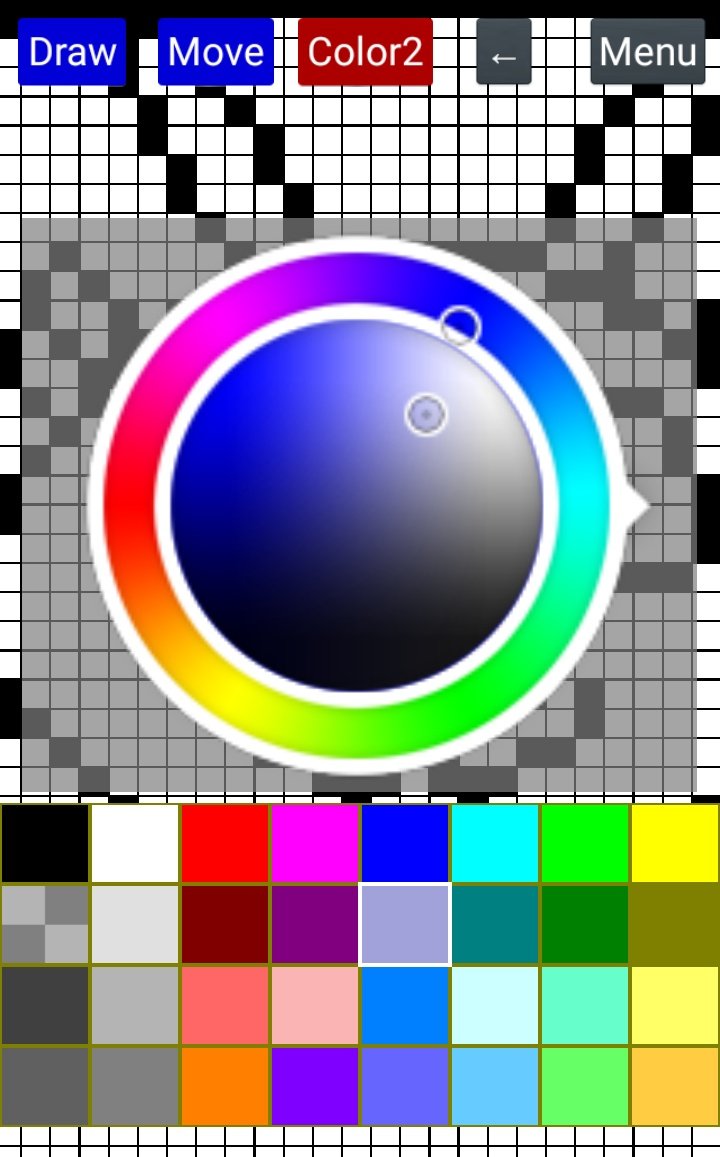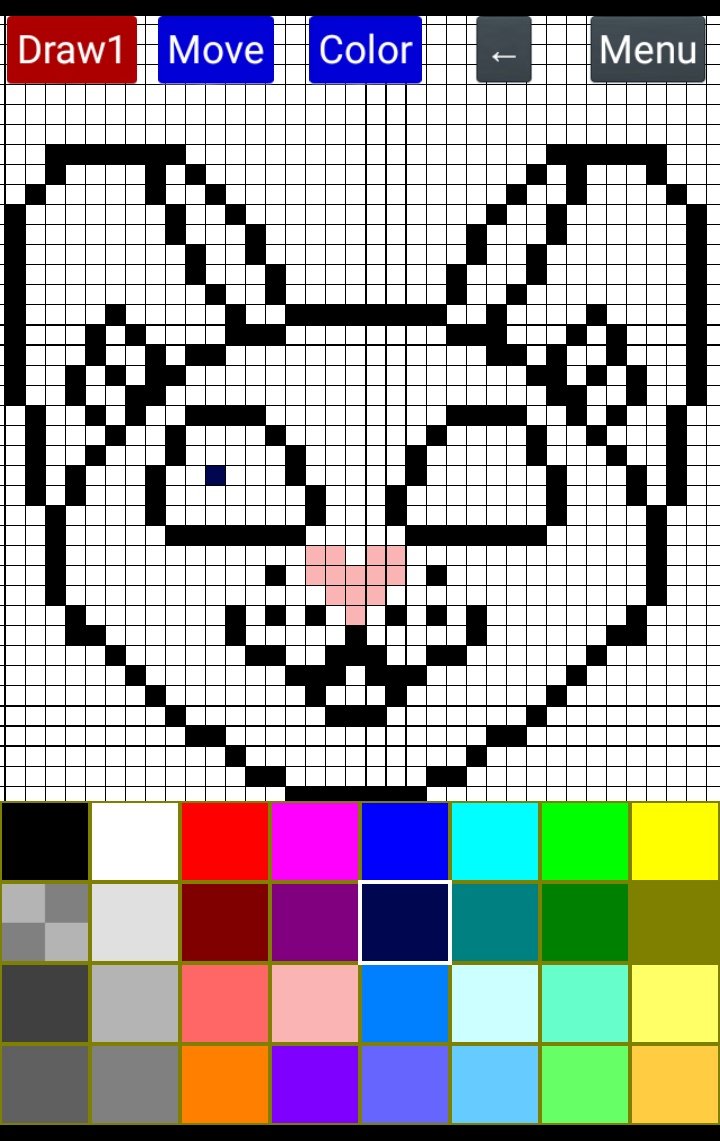 2- Luego se terminar los detalles en el cara, aunque de igual forma haré unos retoques más adelante, diseñe el pelaje delantero, consiguiendo un resultado con el sombreado que me gustó de verdad.
2- Then the details on the face will be finished, although I will do a few tweaks later, design the front fur, achieving a result with the shading that I really liked.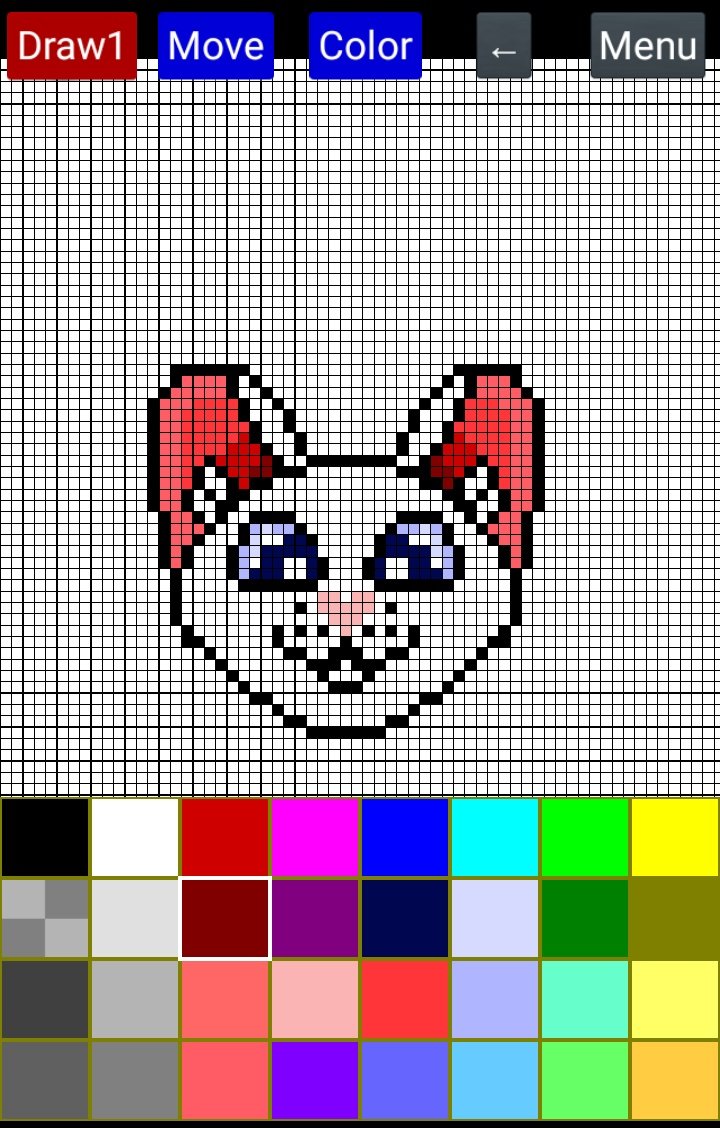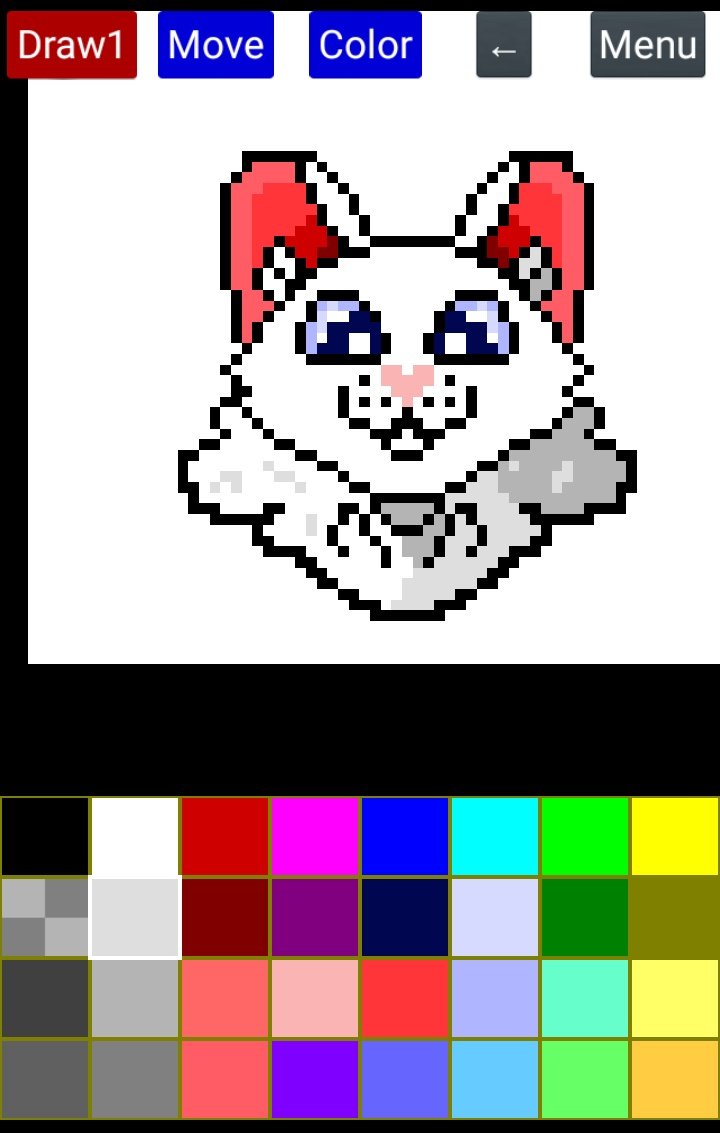 3- Antes de hacer lo más complicado del dibujo, que serían ambas alas de Byzantine Kitty, hice el resto de su cuerpo y un primer bosquejo de su cola, ya que estos son indispensables para darle una apropiada proporción a las mismas.
3- Before doing the most complicated part of the drawing, which would be both Byzantine Kitty's wings, I made the rest of her body and a first sketch of her tail, since these are essential to give them an appropriate proportion.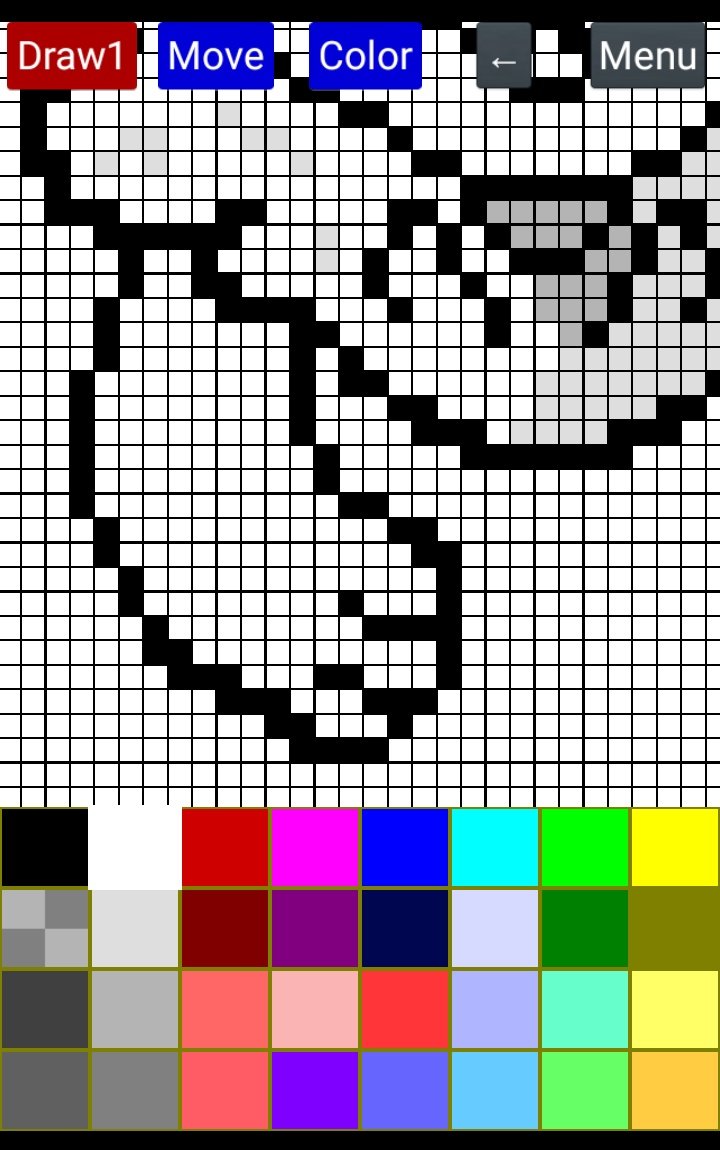 4- Darle un efecto de pelaje a la cola no fue una tarea sencilla, tuve que dedicarle muchos minutos, e inclusive más de una seción de dibujo, pero finalmente conseguí algo que me dejó muy feliz.
4- Giving the tail a fur effect was not an easy task, I had to spend many minutes, and even more than one drawing section, but finally I got something that left me very happy.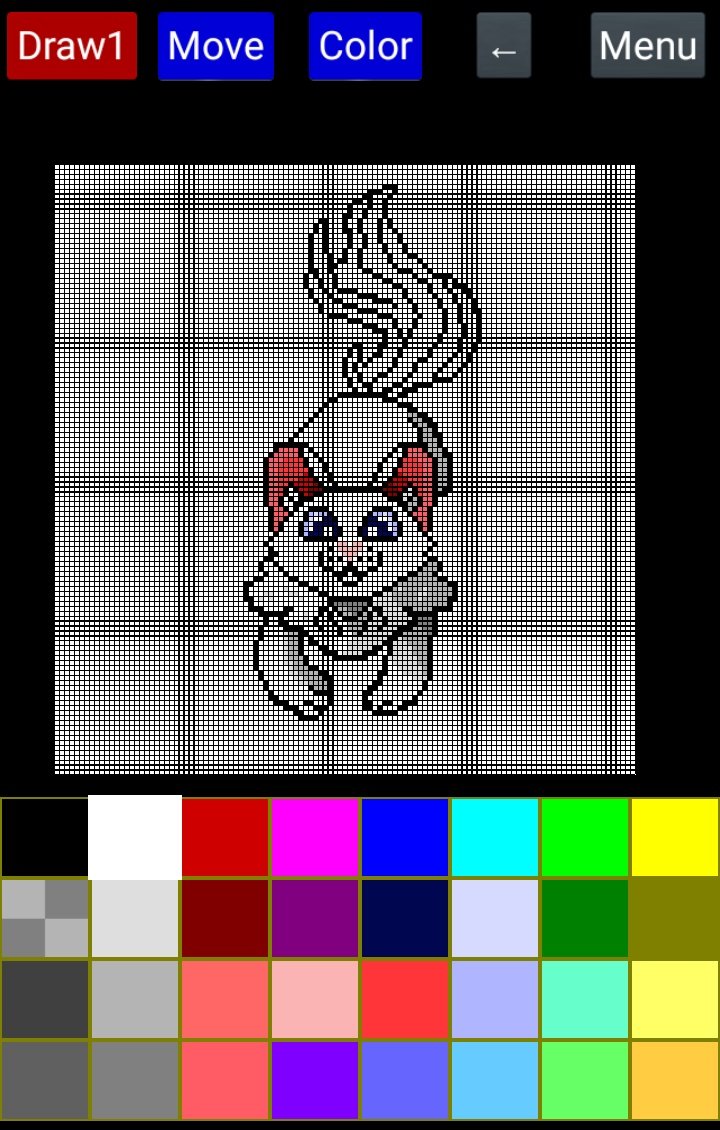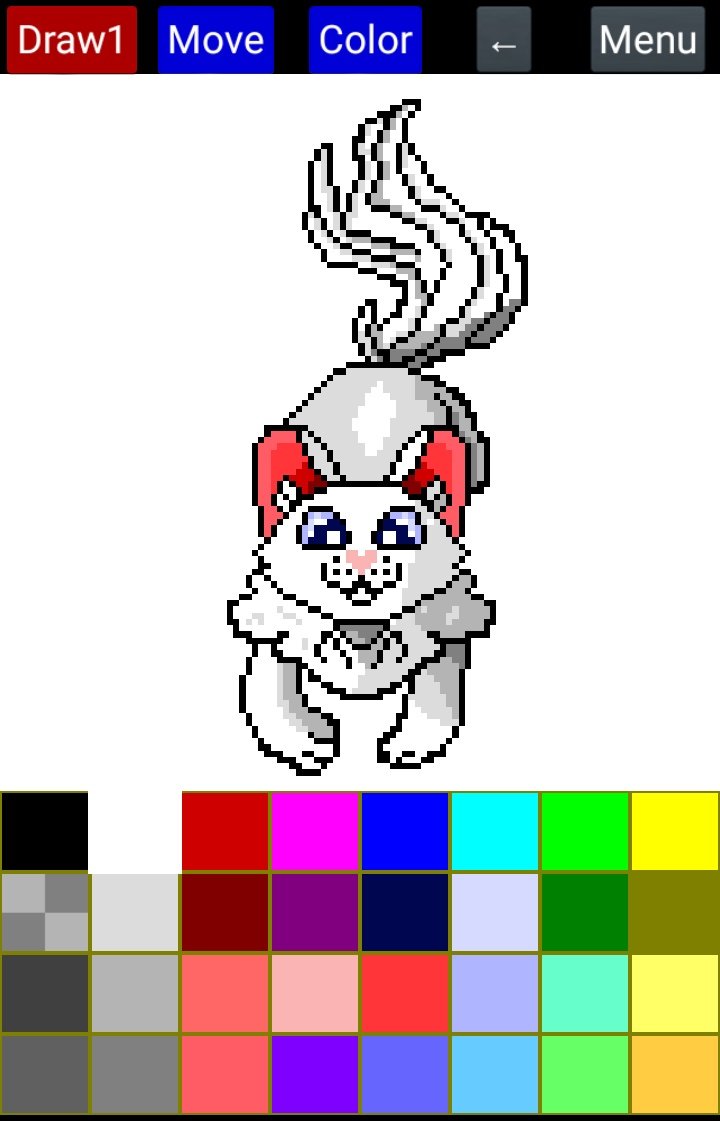 5- Luego de hacer un primer intento con el ala derecha de Byzantine Kitty, a la que a la postre termine por definirla aún mejor, decidí hacer otro modelo menos rectilíneo en la izquierda, pero no me gustó tanto, por lo que me quedé con la primera, y muy probablemente utilice ese segundo bosquejo en otra creación, pues tiene un efecto más algodonado.
5- After making a first attempt with the right wing of Byzantine Kitty, which in the end I ended up defining even better, I decided to make another less rectilinear model on the left, but I didn't like it so much, so I kept the first one. , and most likely use that second sketch in another creation, as it has a more cottony effect.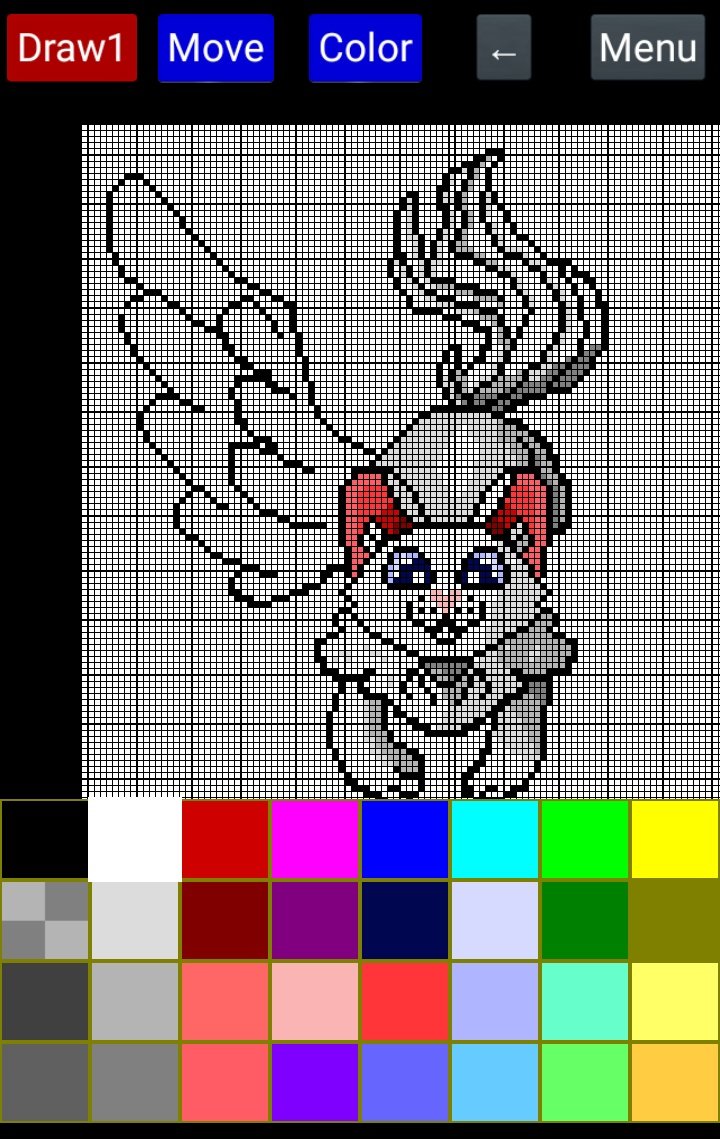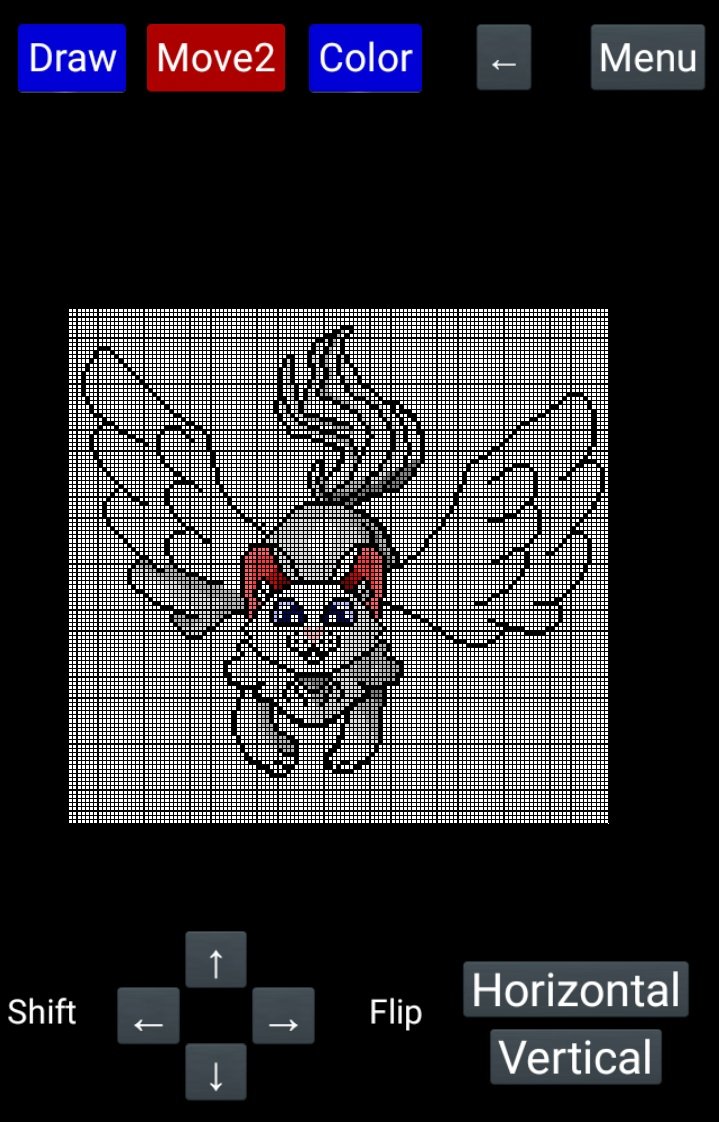 6- Con el sombreado de las alas ya listo, sentía en un inicio que no estaba completo el dibujo, ya que quería también hacer a la nutria y a la comadraje que la acompañaban.
6- With the shading of the wings ready, at first I felt that the drawing was not complete, since I also wanted to do the otter and the midwife that accompanied it.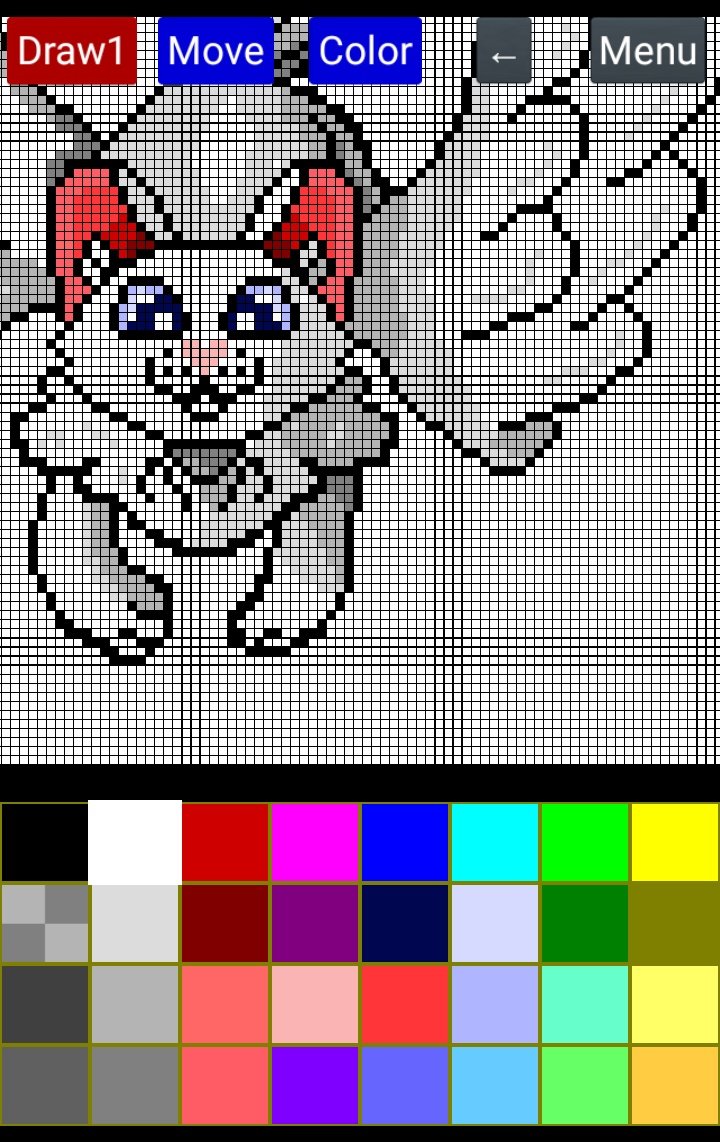 7- Al ser dibujos mas pequeños, pero con bastantes detalles, me gustó darles más aspectos realistas, por lo que el resultado final no fue el mejor...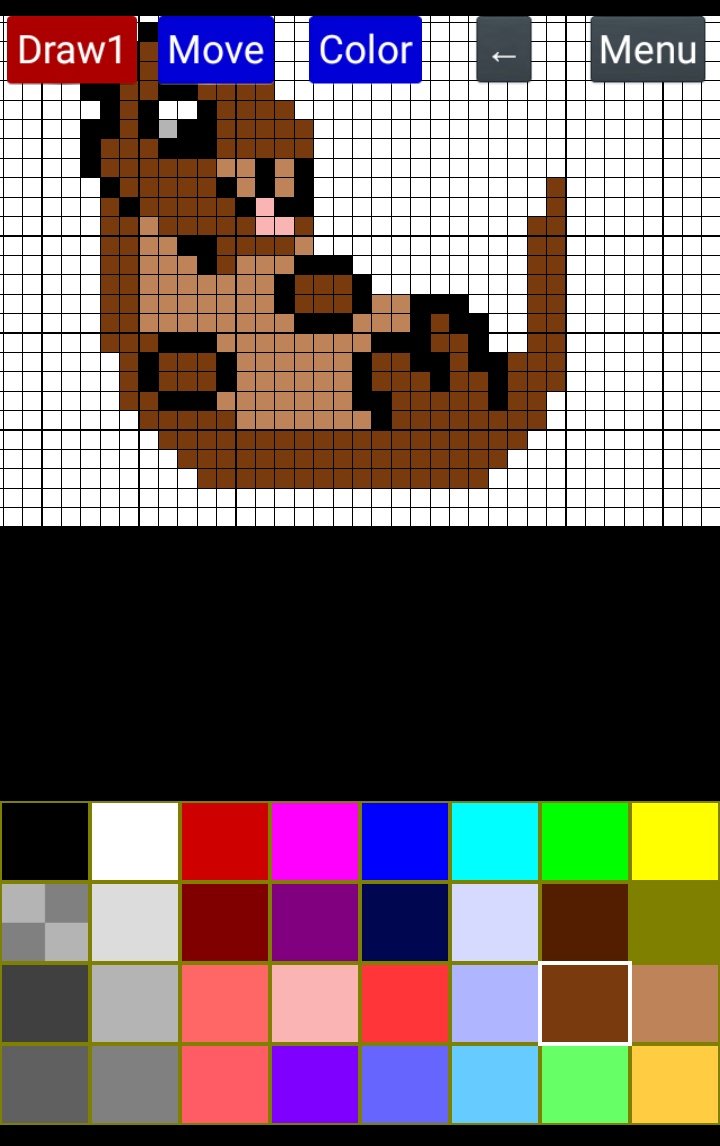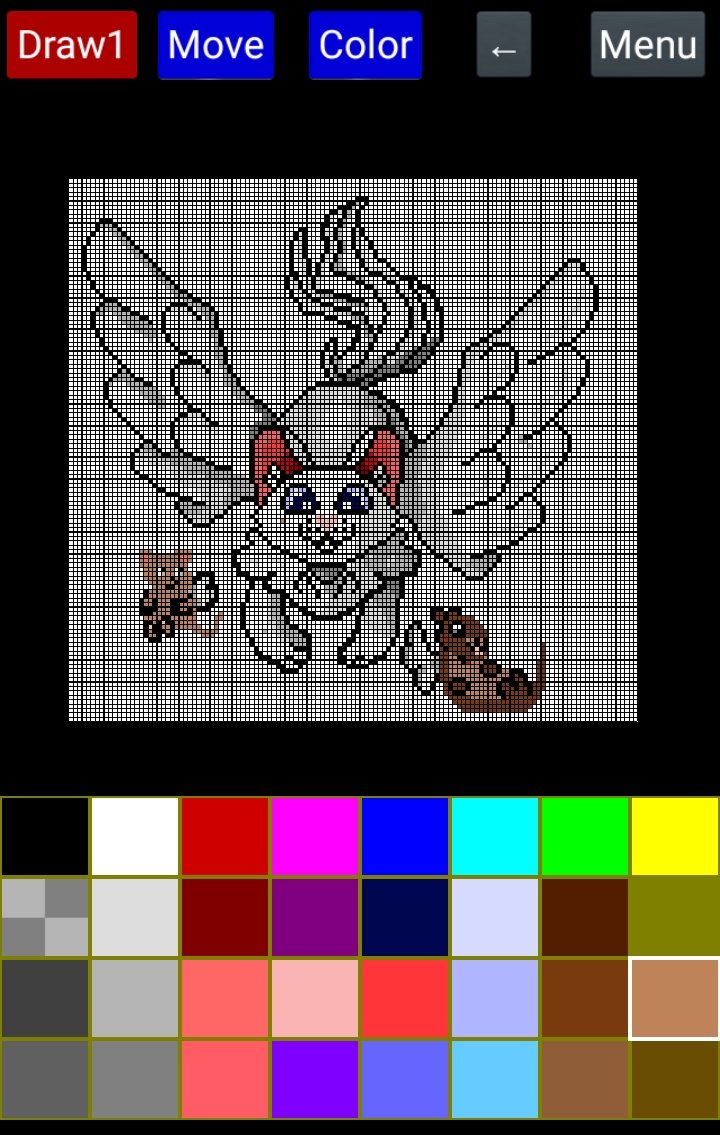 Finalmente termine por excluir estos dos últimos detalles en mi dibujo final, ya que sentía que bajaba mucho el nivel de lo conseguido con Byzantine Kitty.
Finally I ended up excluding these last two details in my final drawing, since I felt that the level of what was achieved with Byzantine Kitty was greatly lowered.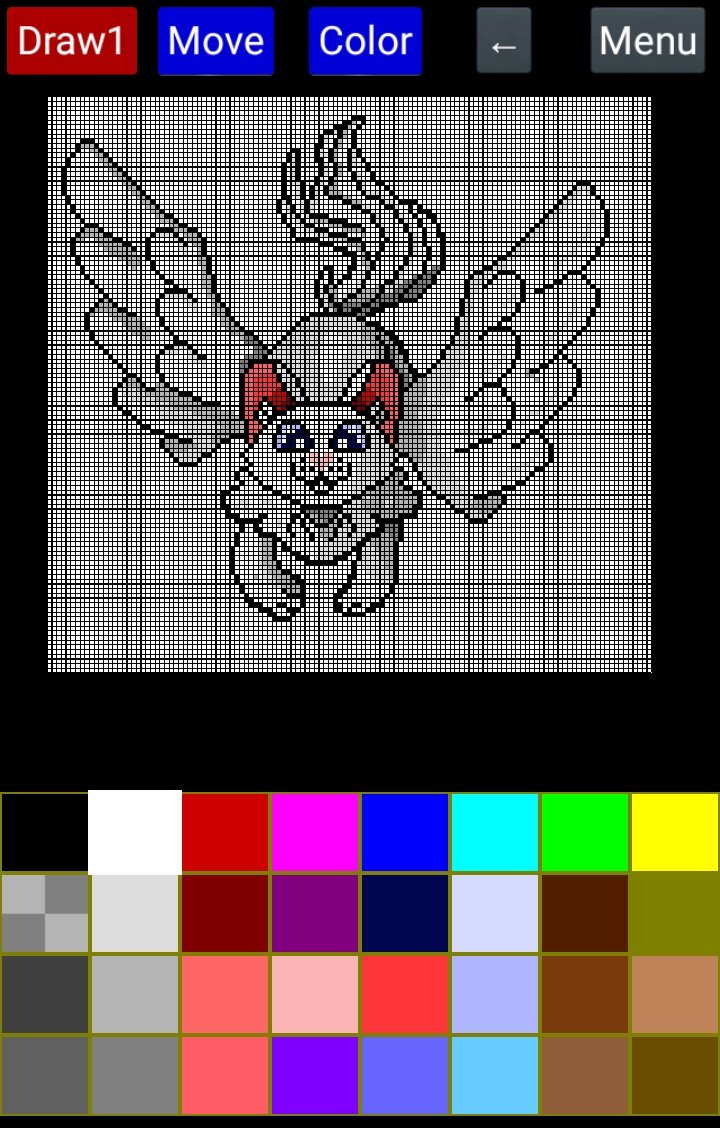 Eliminé el fondo blanco de la imagen ya extraída de mi app PixelArt, y ya estará lista para utilizarla y buscarle el fondo más adecuado.
Esto lo hice porque aún me falta mucho para poder hacer paisajes de nivel, y de verdad este dibujo ha sido el mejor que he hecho hasta los momentos.
I removed the white background from the image already extracted from my PixelArt app, and it will now be ready to use and find the most suitable background for it.
I did this because I still have a long way to go before I can make level landscapes, and this drawing has really been the best I've done so far.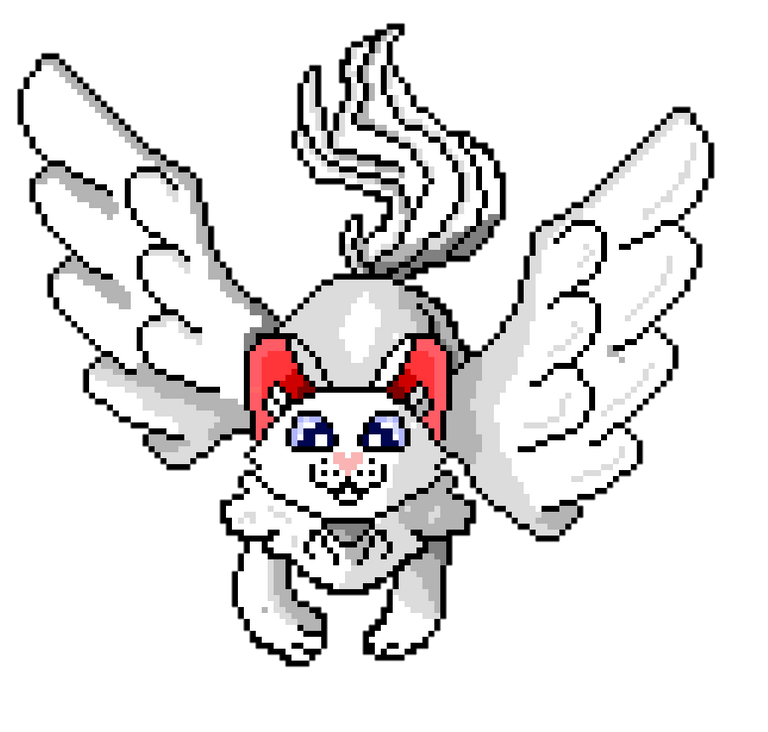 ---
El dibujo fue realizado con la app Pixel Art para Android y las ediciones de las imágenes con Snapseed / The drawing was made with the Pixel Art app for Android and the image editions with Snapseed.
---
---