Tarsa / Splinterlands Pixel Art con animación, paso a paso [Esp/Eng]
Hola a todos en la comunidad de Hive, y especialmente a la de Splinterlands, hoy quiero traerle un nuevo dibujo de unas de mis cartas favoritas en el juego, la increíble Tarsa, uno de los mejores invocadores del juego, ya que dota al resto de las cartas con un aumento de ataque y vida, muy importante para ganar cualquier partida.
Hello everyone in the Hive community, and especially the Splinterlands community, today I want to bring you a new drawing of one of my favorite cards in the game, the incredible Tarsa, one of the best summoners in the game, since it gives the rest of the cards with an increase in attack and life, very important to win any game.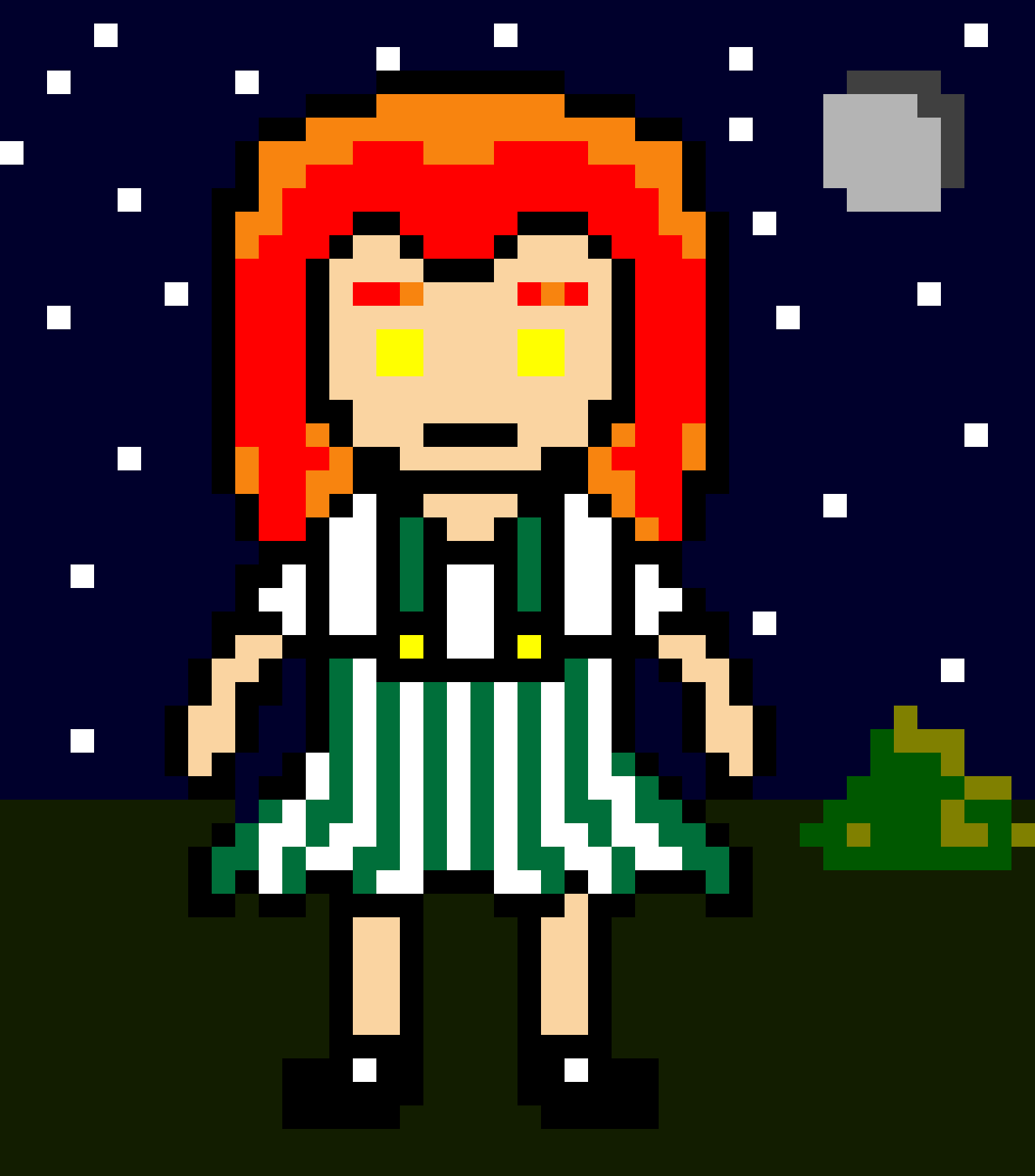 Aunque no he estado muy activo últimamente publicado, mis ganas de superación con mis dibujos en Pixelart no han desaparecido, y viendo que también son fan acérrimo de los juegos de cartas como Yu-Gi-Oh! y de los videojuegos, Splinterlands es un juego que simplemente me ha gustado mucho, por lo que me puse el objetivo de entrar y ser de los mejores jugadores.
Entre las múltiples partidas que he visto, hay cartas increíbles con muchísimo poder destructivo u otras que que necesitan un poco más de ingenio para ser utilizadas de la mejor forma, y como realmente tengo experiencia nula en el juego, quise plasma una carta más útil para esos duelos de mucho poder.
Although I haven't been very active in posting lately, my desire to excel with my Pixelart drawings has not disappeared, and seeing that they are also a die-hard fan of card games like Yu-Gi-Oh! And regarding video games, Splinterlands is a game that I simply liked a lot, so I set myself the goal of entering and being one of the best players.
Among the multiple games that I have seen, there are incredible cards with a lot of destructive power or others that need a little more ingenuity to be used in the best way, and since I really have zero experience in the game, I wanted to capture a more useful card for those very powerful duels.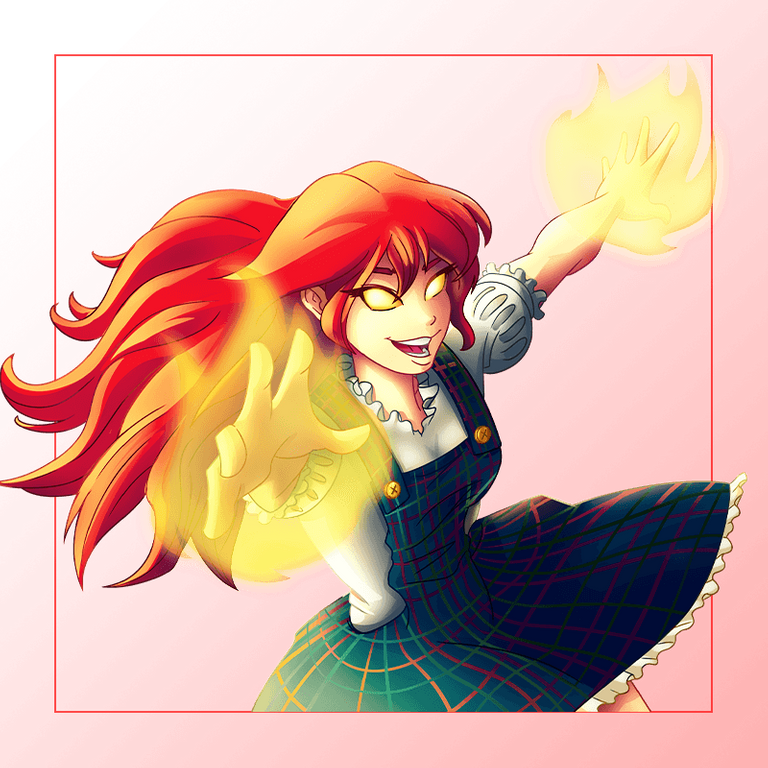 Fuente / Source
Proceso del Dibujo / Drawing Process:
1- Como tengo muy poca experiencia haciendo personas, ya que mis dibujos pasados todos habían sido pokemones, decidí empezar por la cabeza e ir agregando detalles poco a poco.
1- Since I have very little experience making people, since my past drawings had all been pokemons, I decided to start with the head and add details little by little.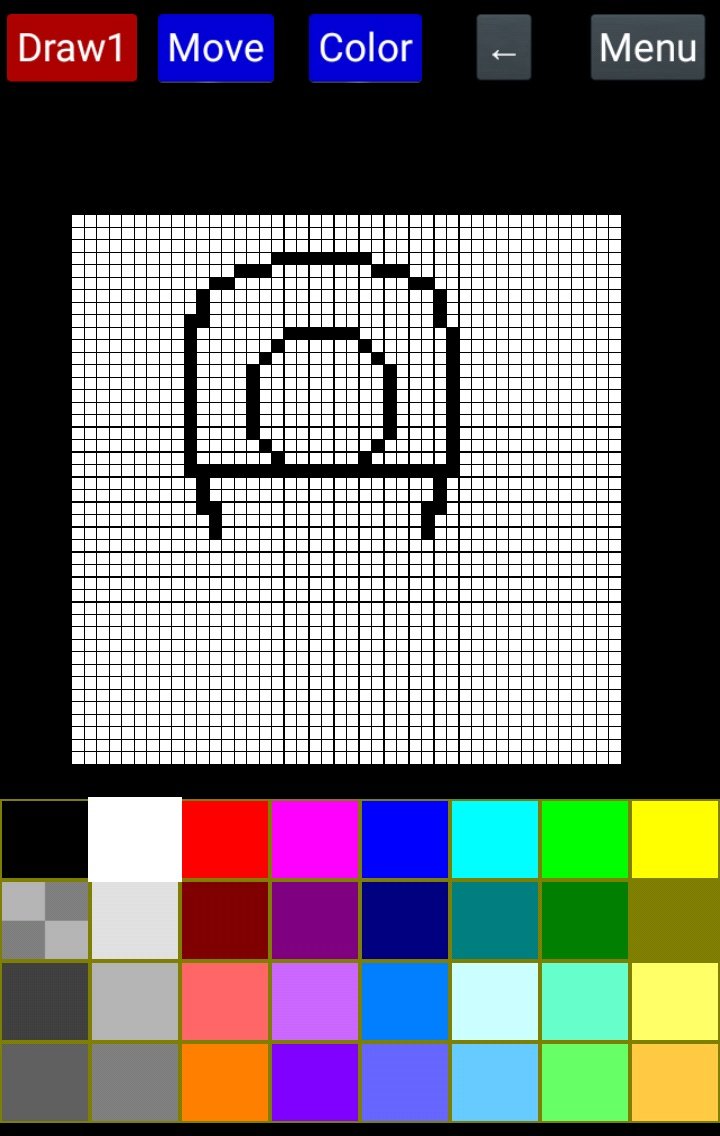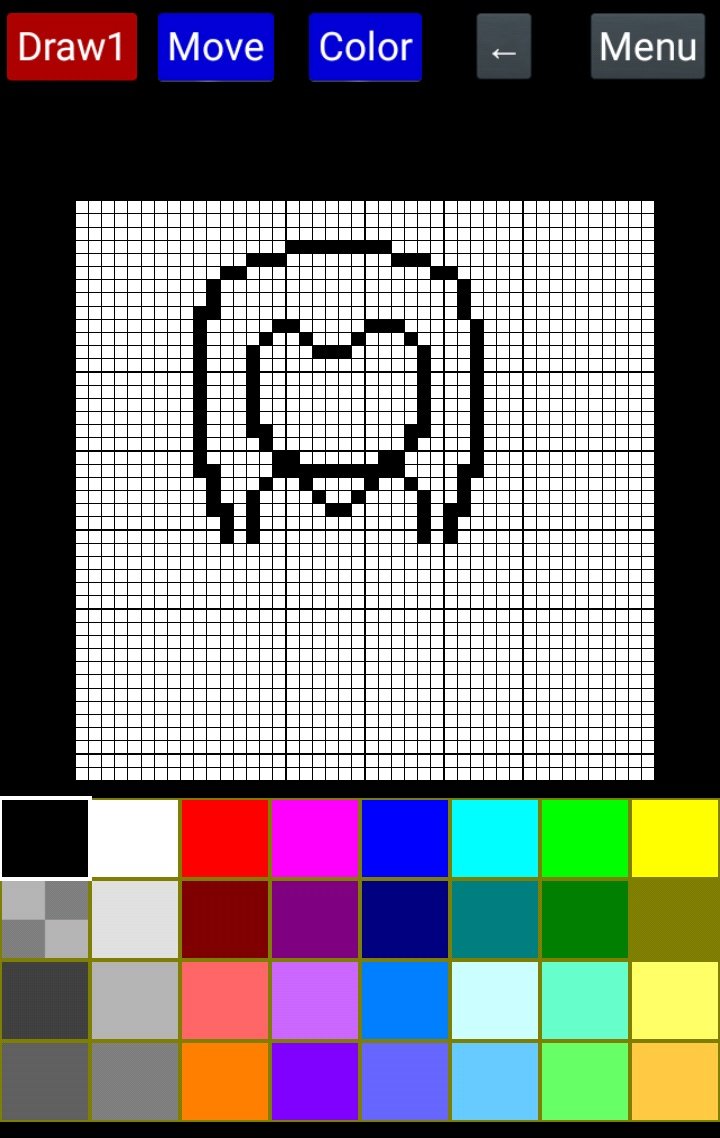 2- Como segundo paso, me dedique a terminar de darle forma al cuerpo de tarsa, y viendo que tiene un traje de rayas verdes, empecé a jugar con el gradiente de color hasta conseguir el ideal, aunque en un inicio termine fue cambiando el color negro, LOL.
2- As a second step, I dedicated myself to finish shaping Tarsa's body, and seeing that she has a green striped suit, I began to play with the color gradient until I achieved the ideal, although at first I ended up changing the color to black, LOL.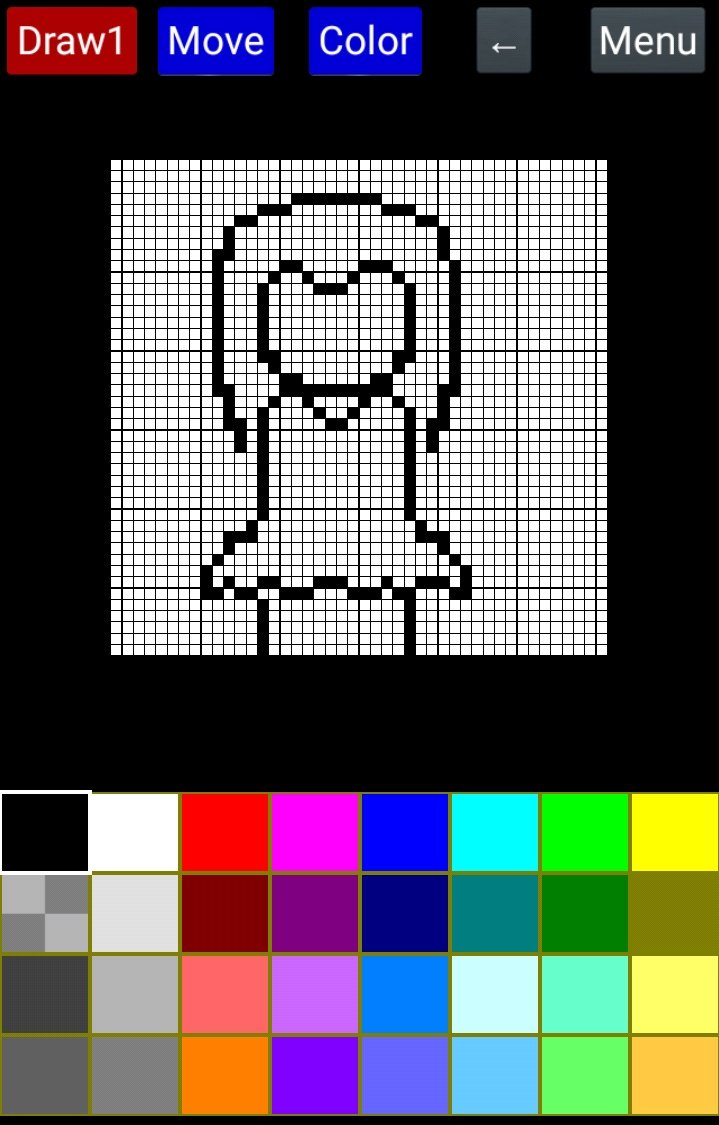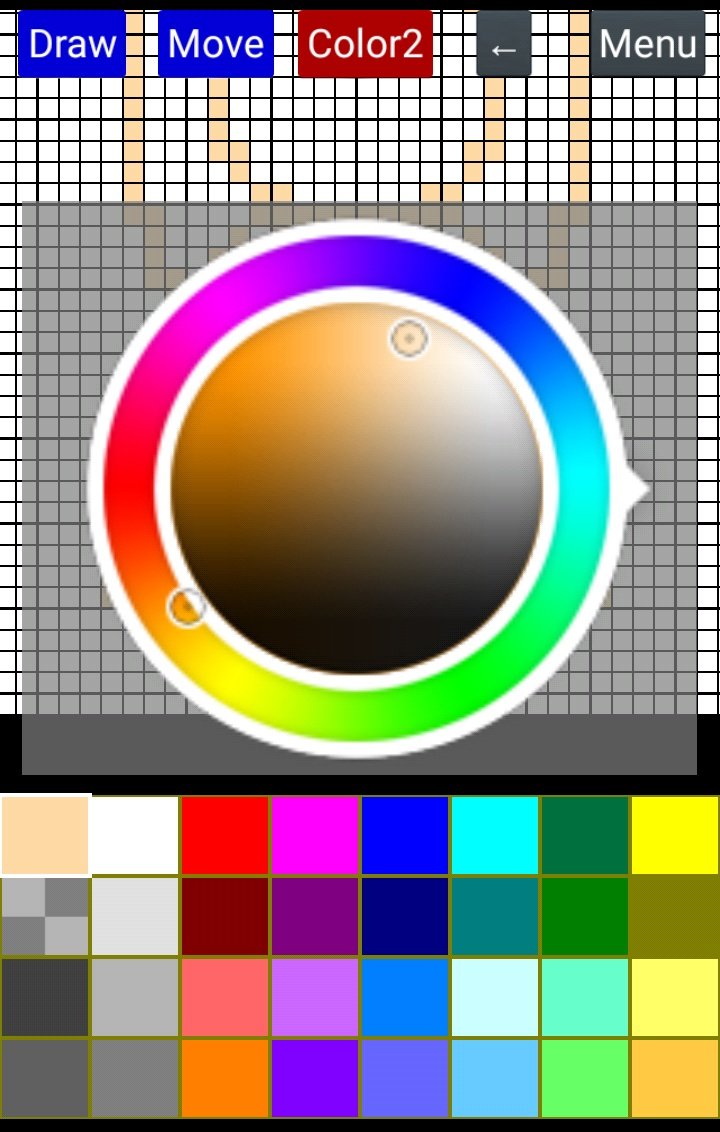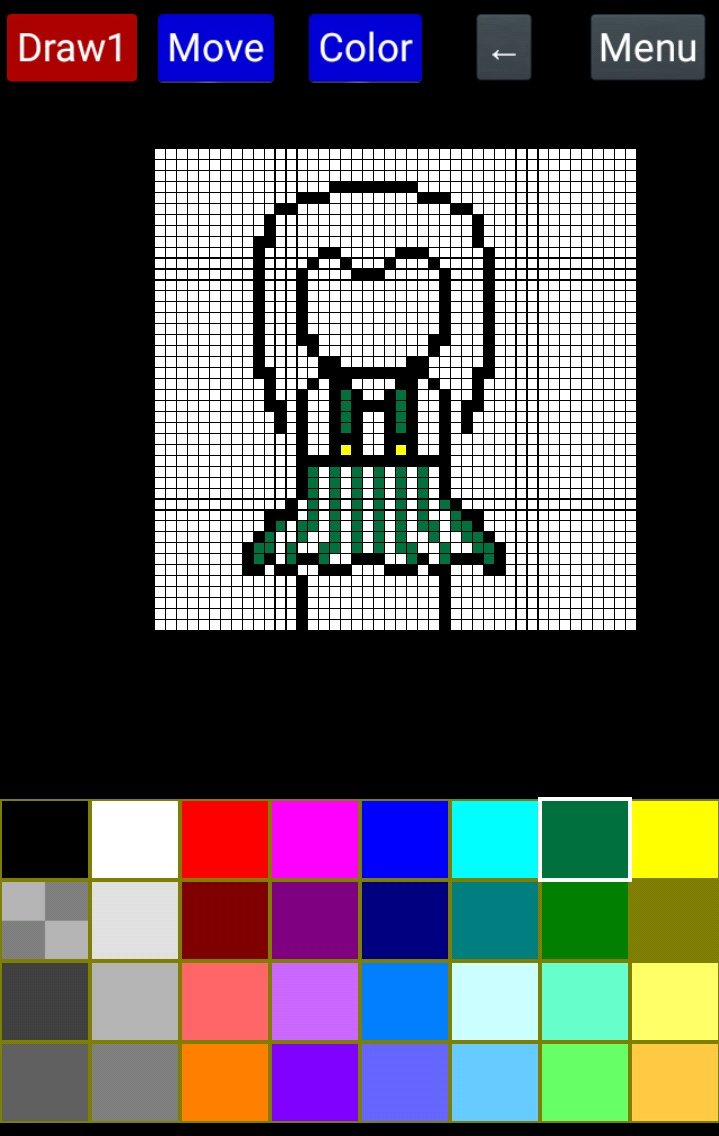 3- Algo que siempre me ha costado, es hacer los brazos, y más aún sabiendo, que como buena invocadora de fuego, su manejo del mismo es indispensable para plasmar bien su esencia, por lo que primero coloree bien el dibujo, aunque los detalles de la cara no me convencieron inicialmente.
3- Something that has always been difficult for me is making the arms, and even more knowing that as a good fire summoner, handling it is essential to capture its essence well, so I first colored the drawing well, although the details of the face I was not convinced initially.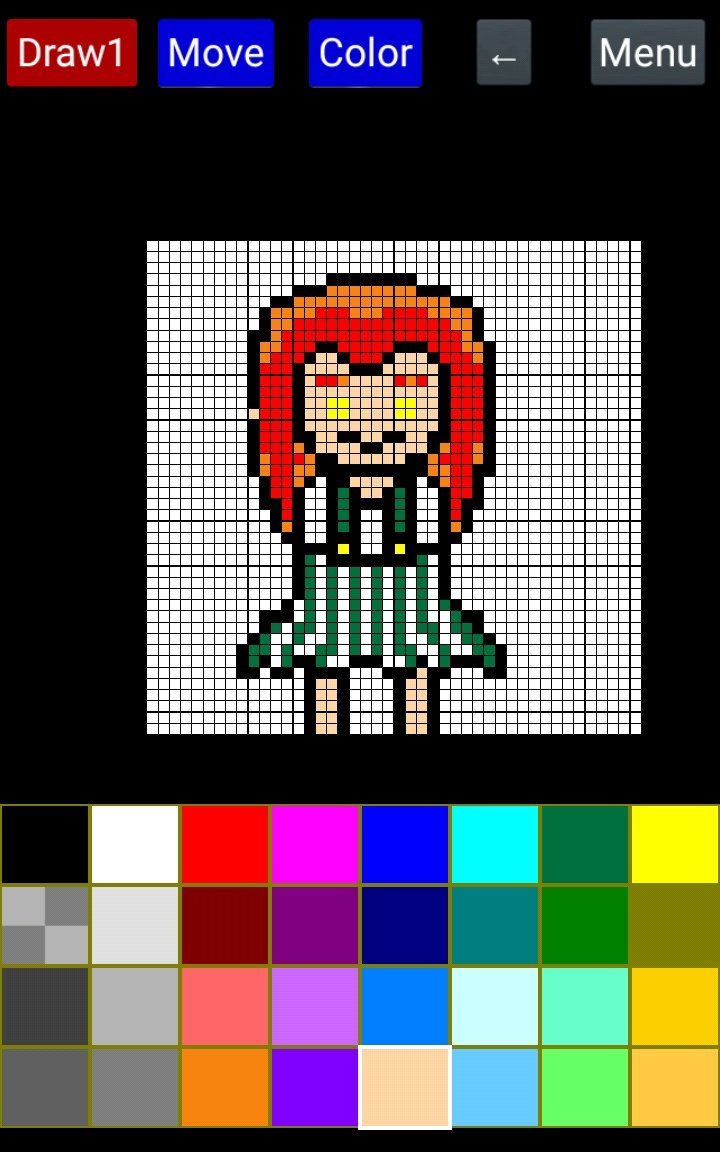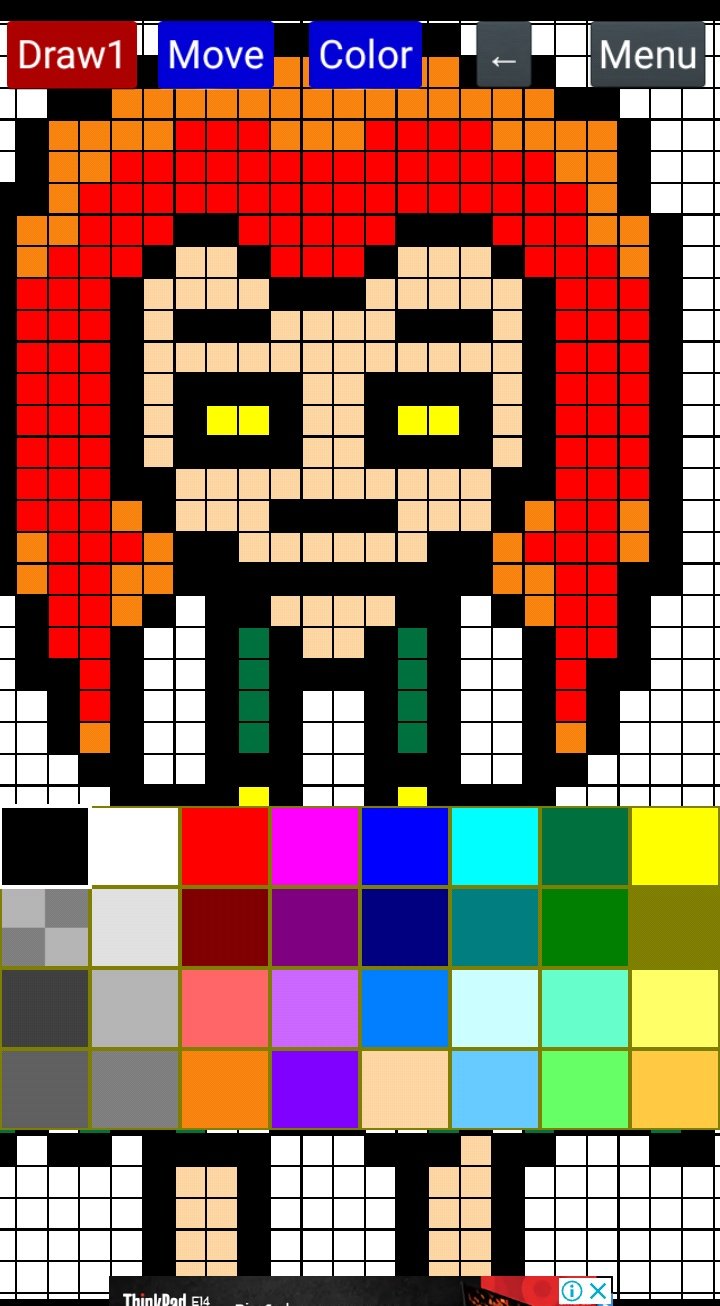 4- Al conseguir finalmente los detalles en los ojos, apostando por algo más simple y disminuyendo el toque de color beige, seguí con los brazos y los detalles del fuego, apostando por extremidades sencillas, dándole un toque más caricaturezco.
4- Finally getting the details in the eyes, betting on something simpler and decreasing the touch of beige, I continued with the arms and the details of the fire, betting on simple extremities, giving it a more cartoony touch.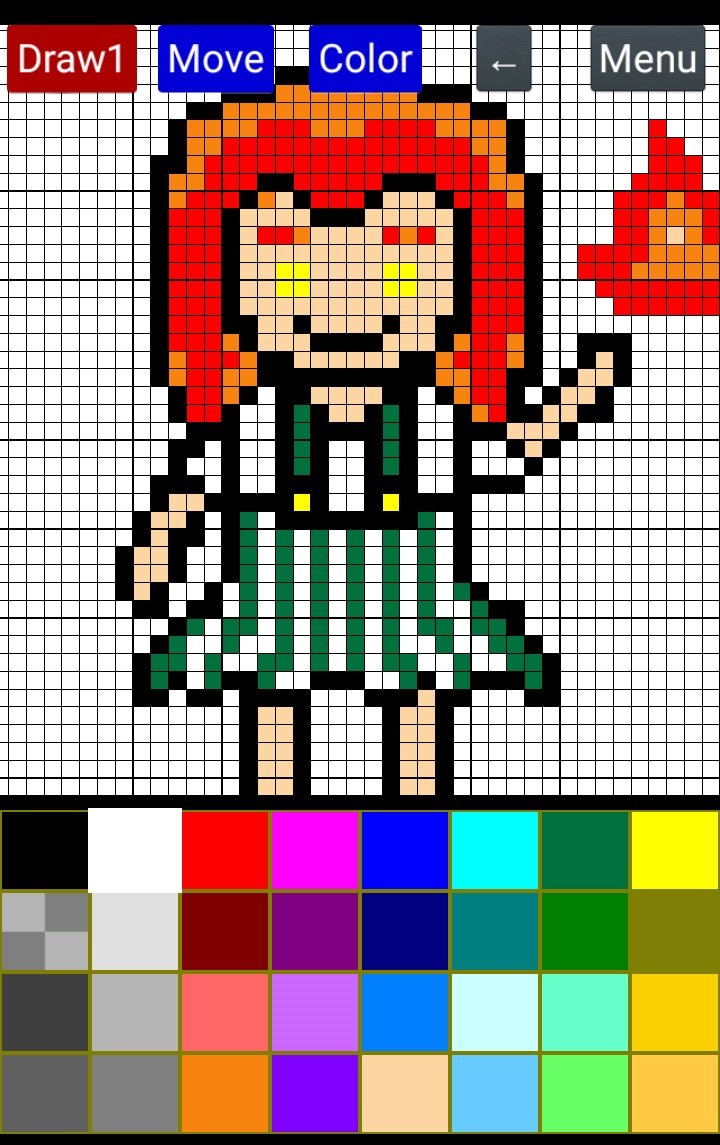 5- En un inicio, pensé en utilizar el dibujo que tenía sin el fondo ni la animación, pero me exigí un poco más ya que quiero una buena recompensa para poder jugar Splinterlands, por lo que necesitaba hacer algo un poco más diferencial, LOL.
5- At first, I thought of using the drawing I had without the background or the animation, but I pushed myself a bit more since I want a good reward to be able to play Splinterlands, so I needed to do something a little more differential, LOL.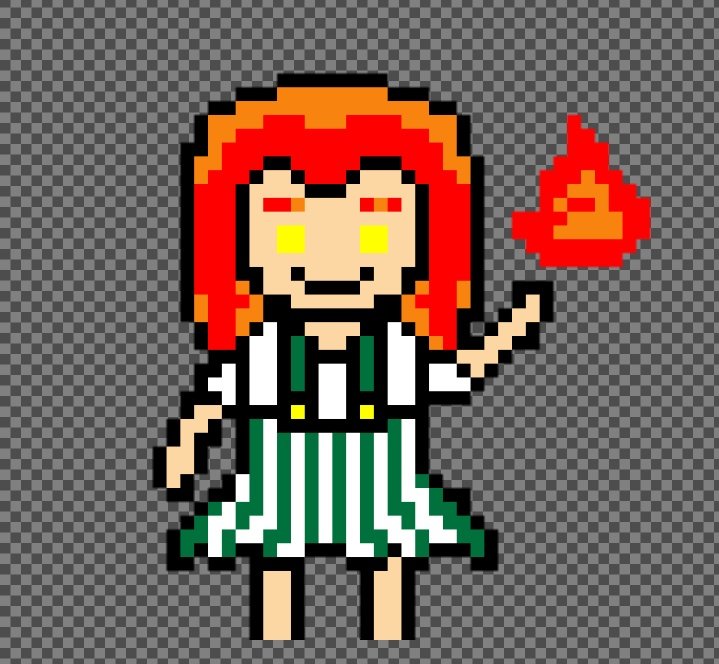 6- Alargue un poco la imagen en ambas direcciones, agregue los zapatos negros característicos de Tarsa y cambio su expresión facial, para así poder darle un cambio de expresión al momento de hacer la animación.
También empecé a darle más color al fondo, consiguiendo algo sencillo, pero que me gustó bastante.
6- Stretch the image a bit in both directions, add Tarsa's signature black shoes, and change her facial expression, so I can give her a change of expression when animating.
I also started to give more color to the background, getting something simple, but that I really liked.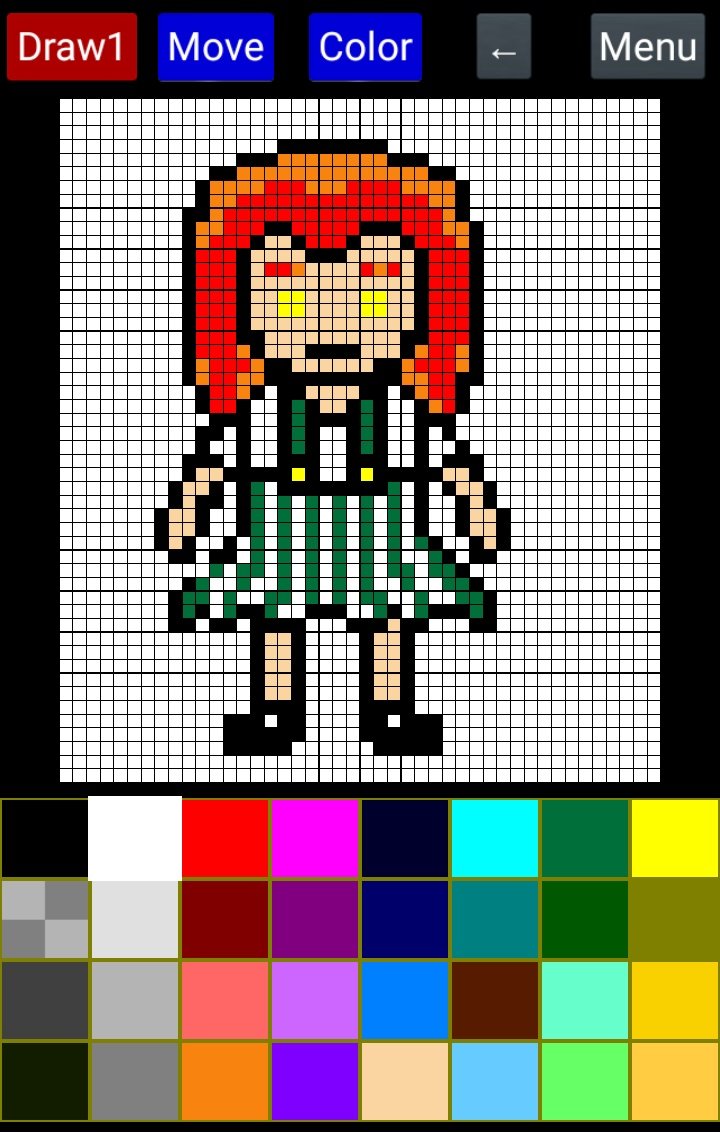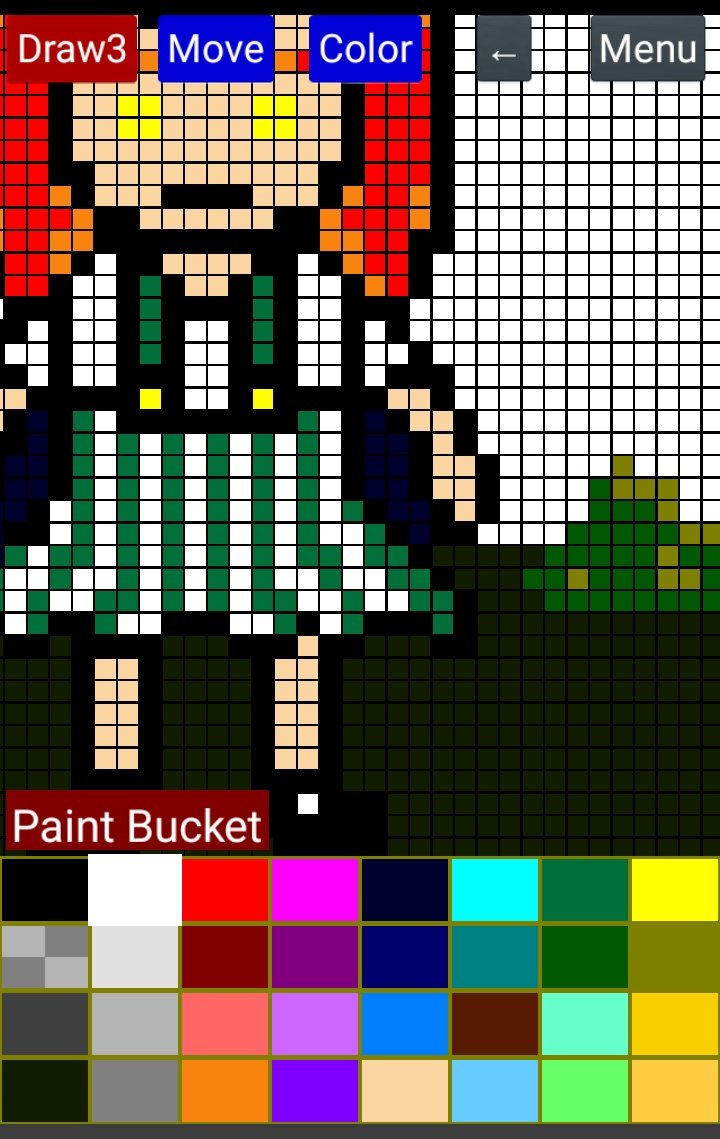 7- Como paso final, realice tres copias del dibujo inicial y realice algunos cambios, buscando una expresión más pícara de Tarsa al momento de llamar su llamas y su poder, algo que creo que le quedó muy bien.
7- As a final step, I made three copies of the initial drawing and made some changes, going for a more mischievous expression for Tarsa when calling her flames and her power, which I think suited her very well.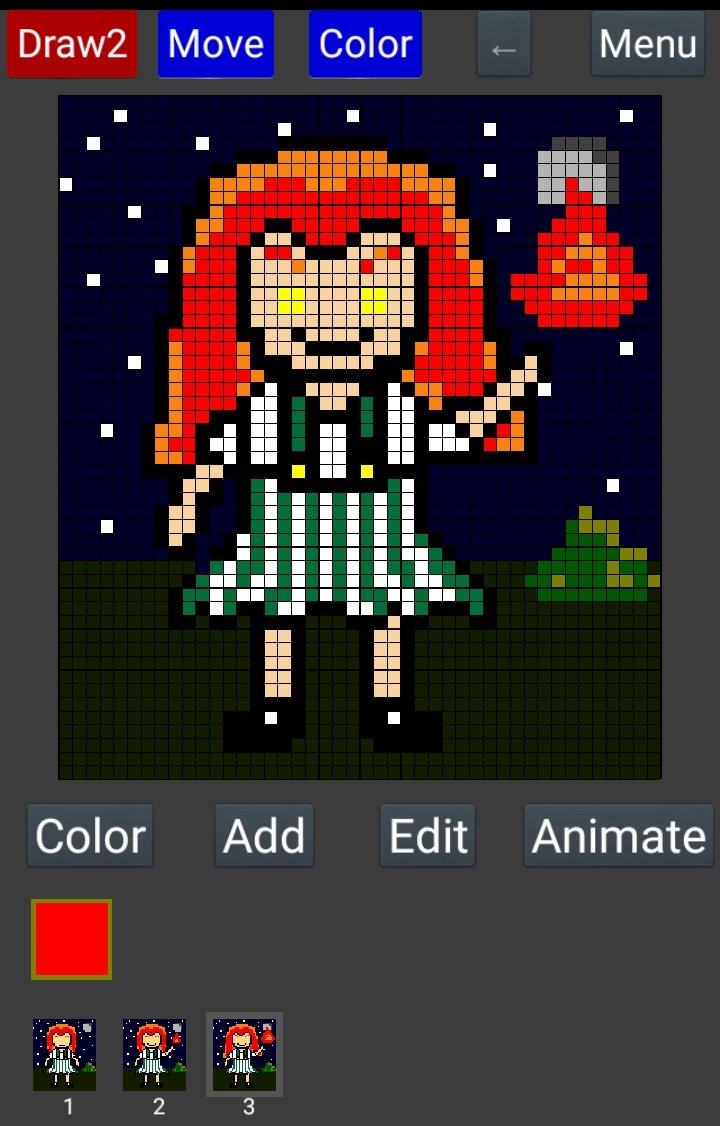 A diferencia de otros dubujos, donde los exporte y luego les quite el fondo para usarlos, al hacer una animación y hacer un fondo, terminé ya con una obra finalizada!
La transición entre cuadros será apenas de medio segundo, aunque tal vez me hubiera gustado agregar un poco más de tiempo a la tercera imagen, pero por cuestiones de la aplicación, no pude cambiarlo.
Unlike other drawings, where I export them and then remove the background to use them, by making an animation and making a background, I already ended up with a finished work!
The transition between frames will be barely half a second, although I might have liked to add a little more time to the third image, but due to application issues, I couldn't change it.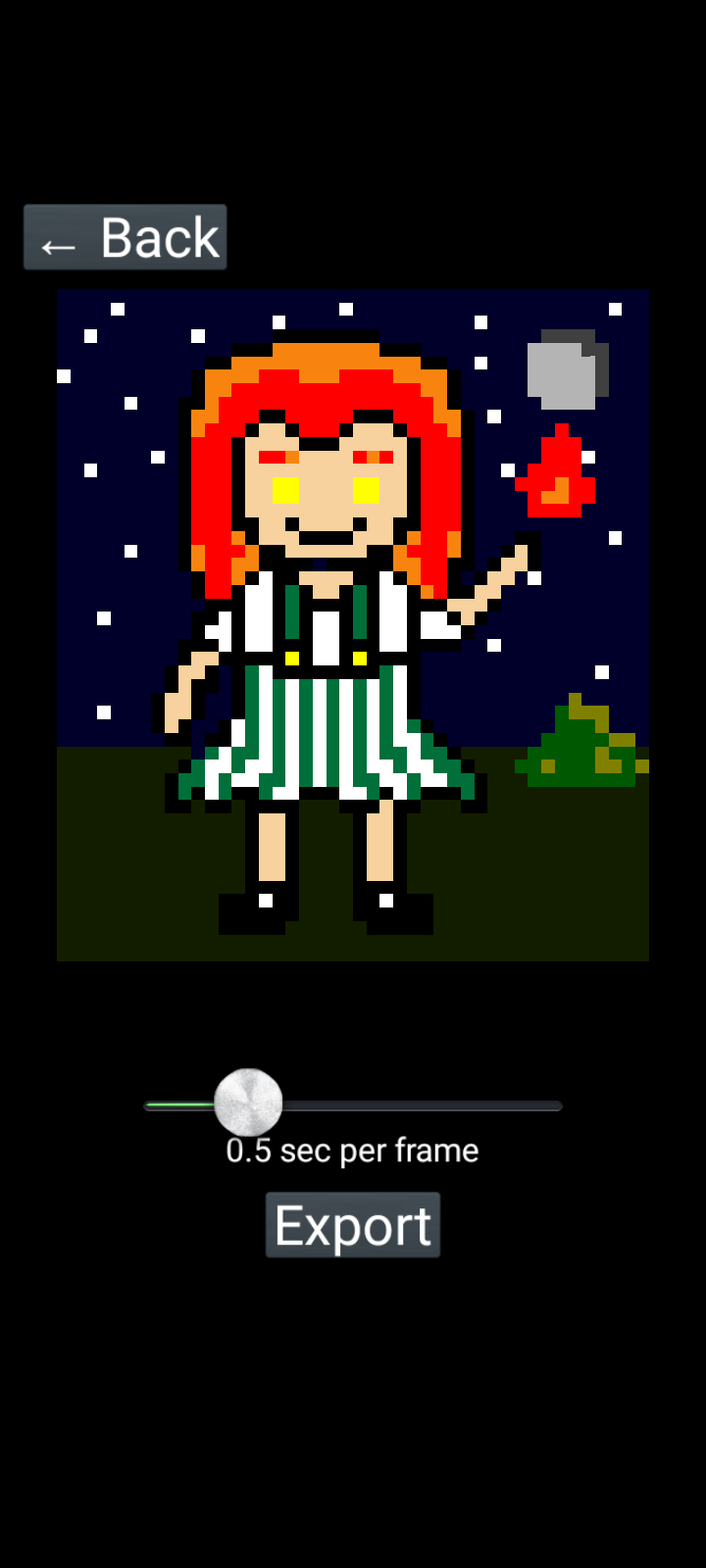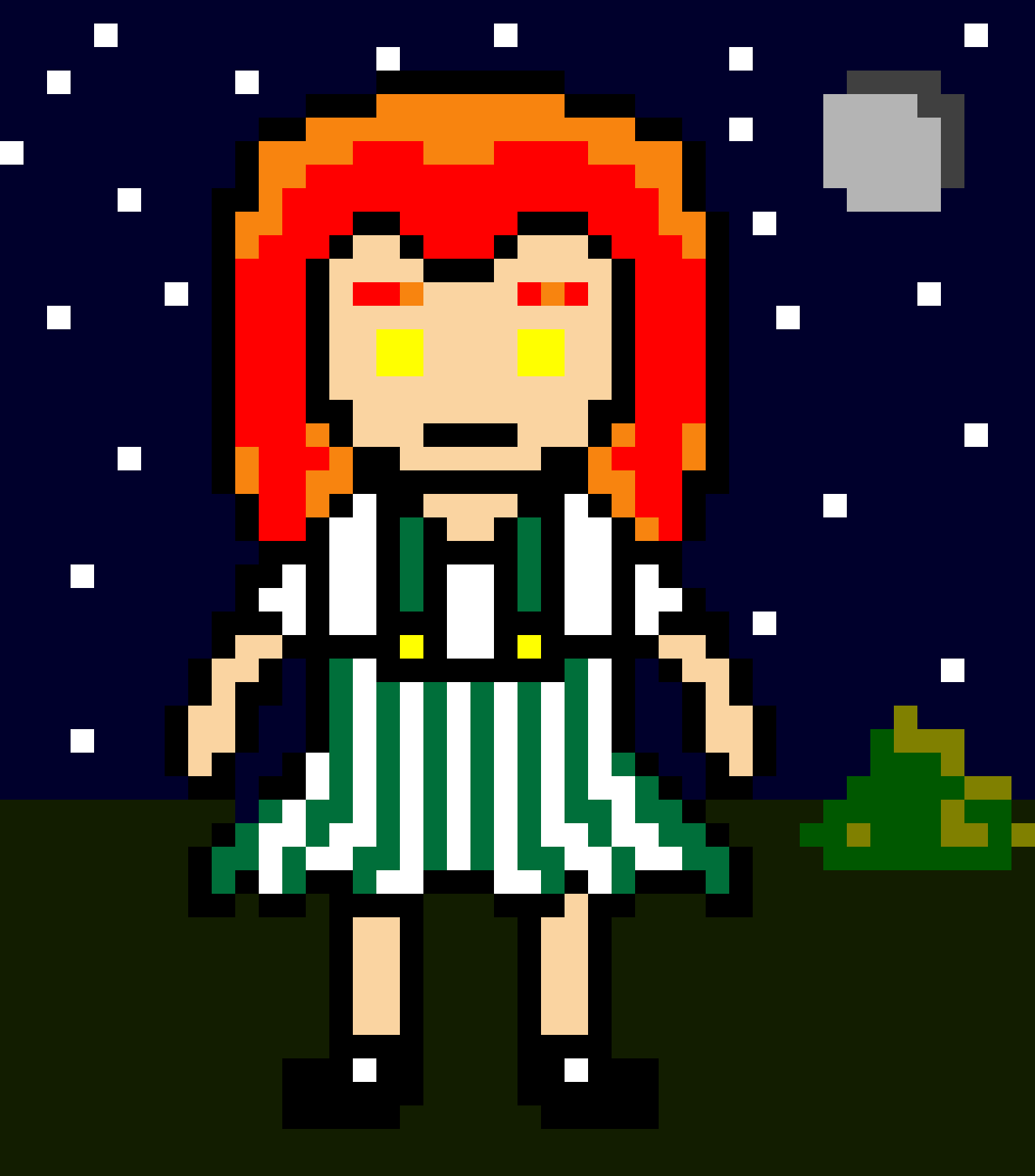 ---
El dibujo fue realizado con la app Pixel Art para Android y las ediciones de las imágenes con Snapseed / The drawing was made with the Pixel Art app for Android and the image editions with Snapseed.
---
---