Entry for Splinterlands week 155 - The Spirit of the Forest.
Good days everyone,
This is my entry for Splinterlands Week 155 Art Contest.
Earth's Splinter's creepy beauty Spirit of the Forest.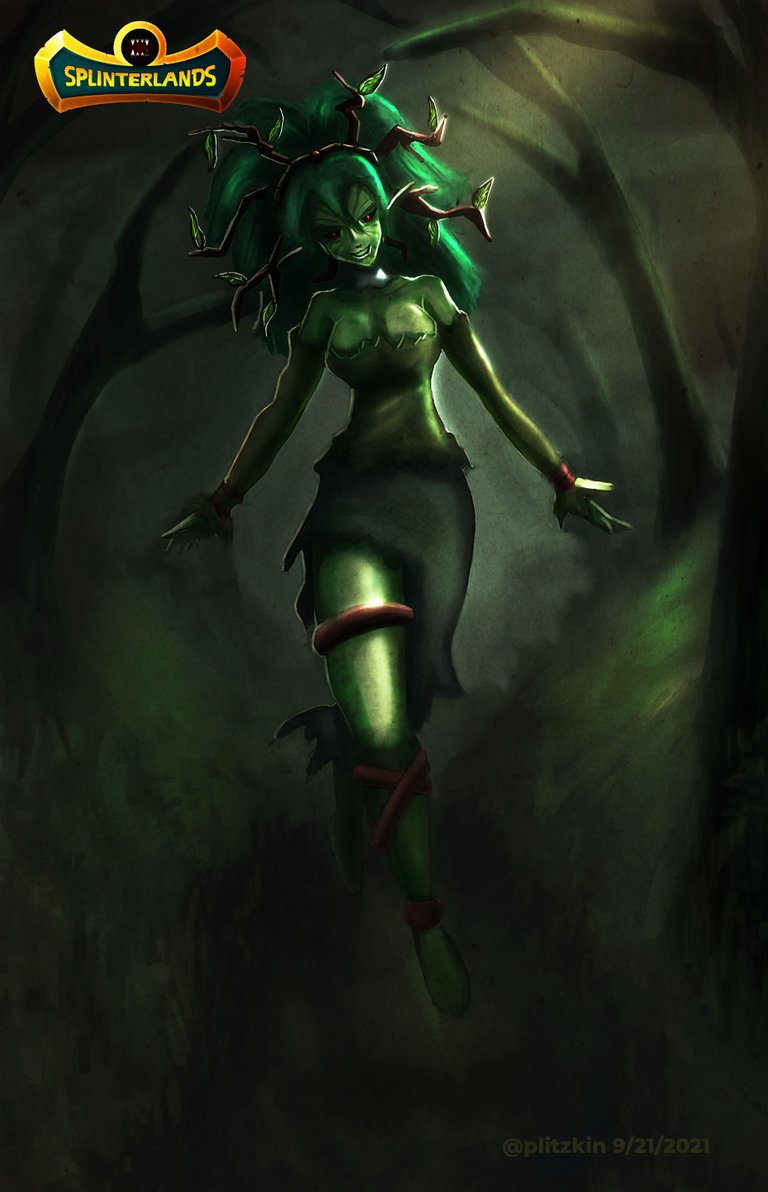 Tools Used: Photoshop, Wacom One.
A. Rough Silhouette and reference from Splinterlands.com.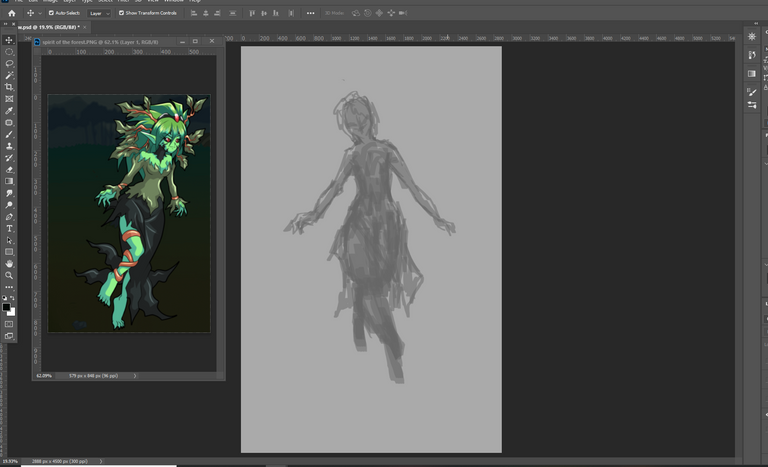 B. Lines over Silhouette.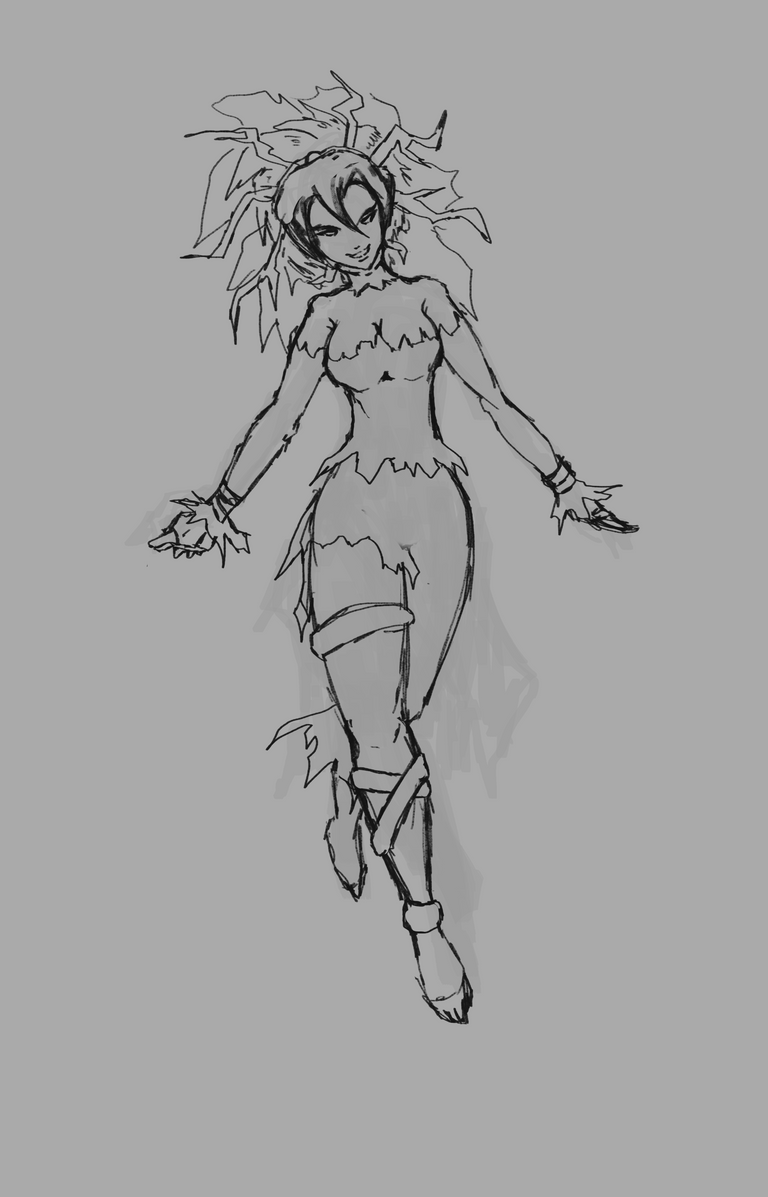 C. Background Sketch.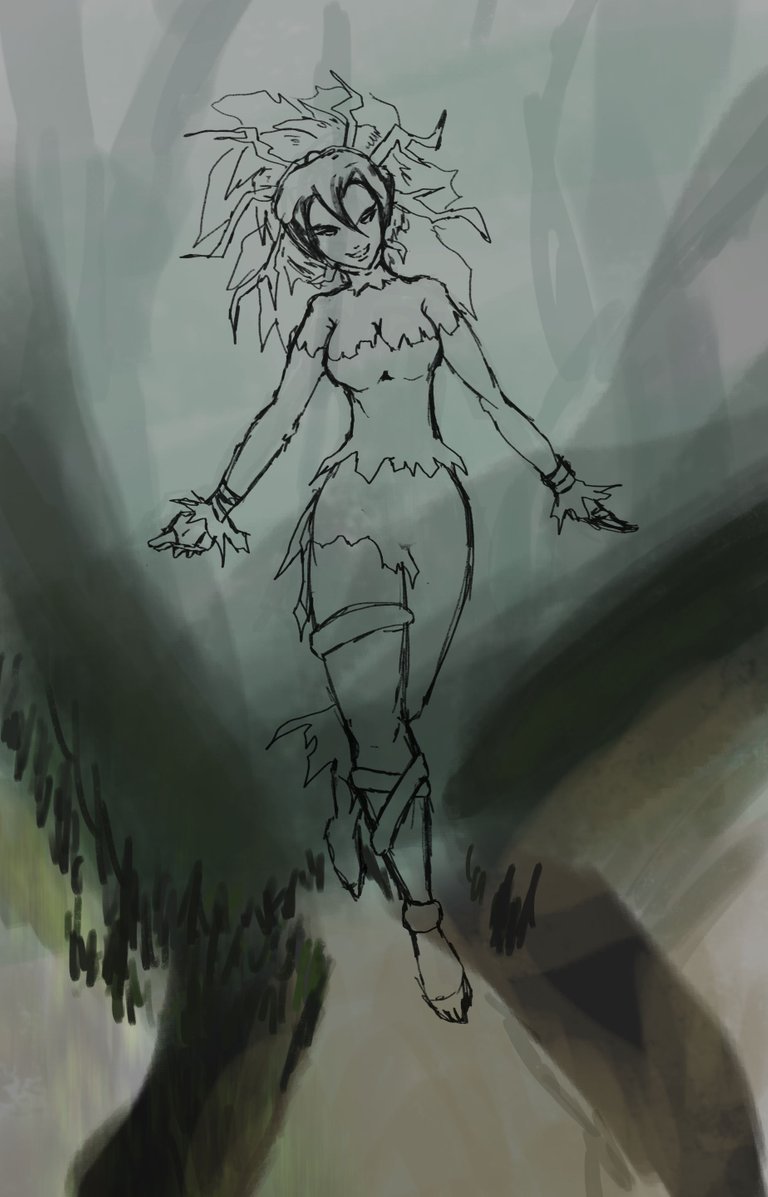 D. Color flats, Shadow and light sketch.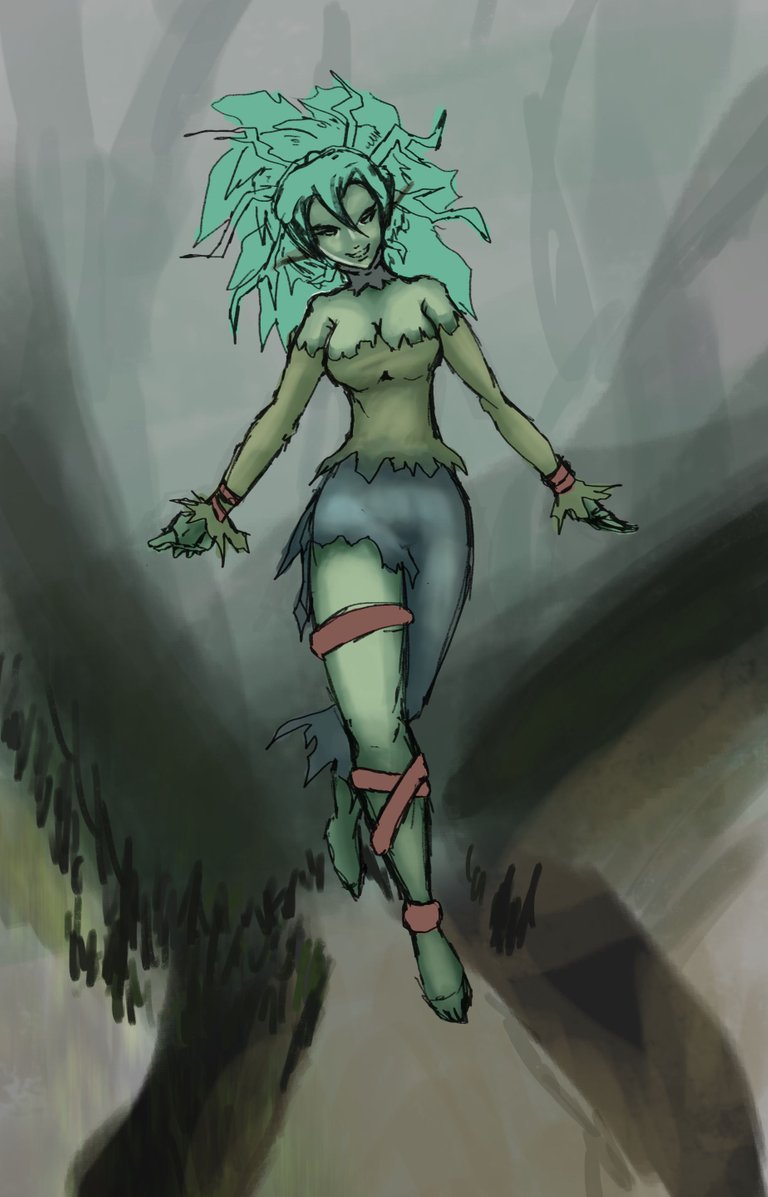 E. Backgrounds, Trees and Grass.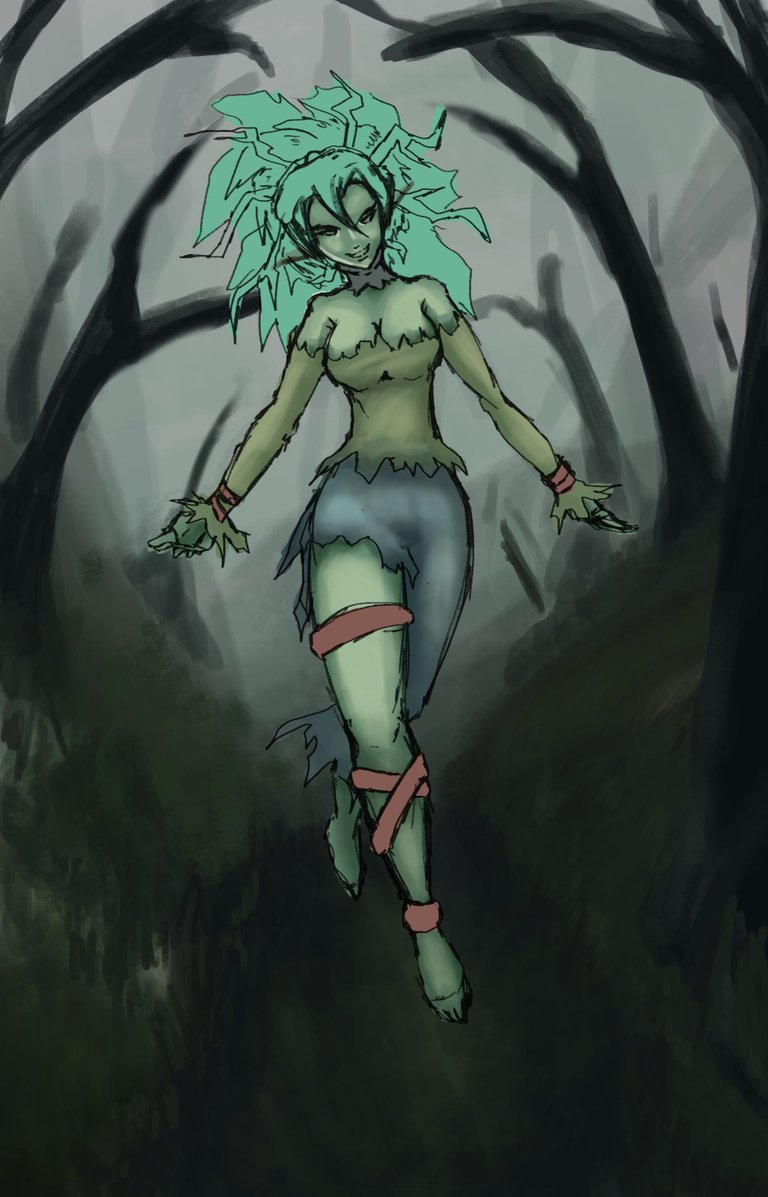 F. Shadows and Light.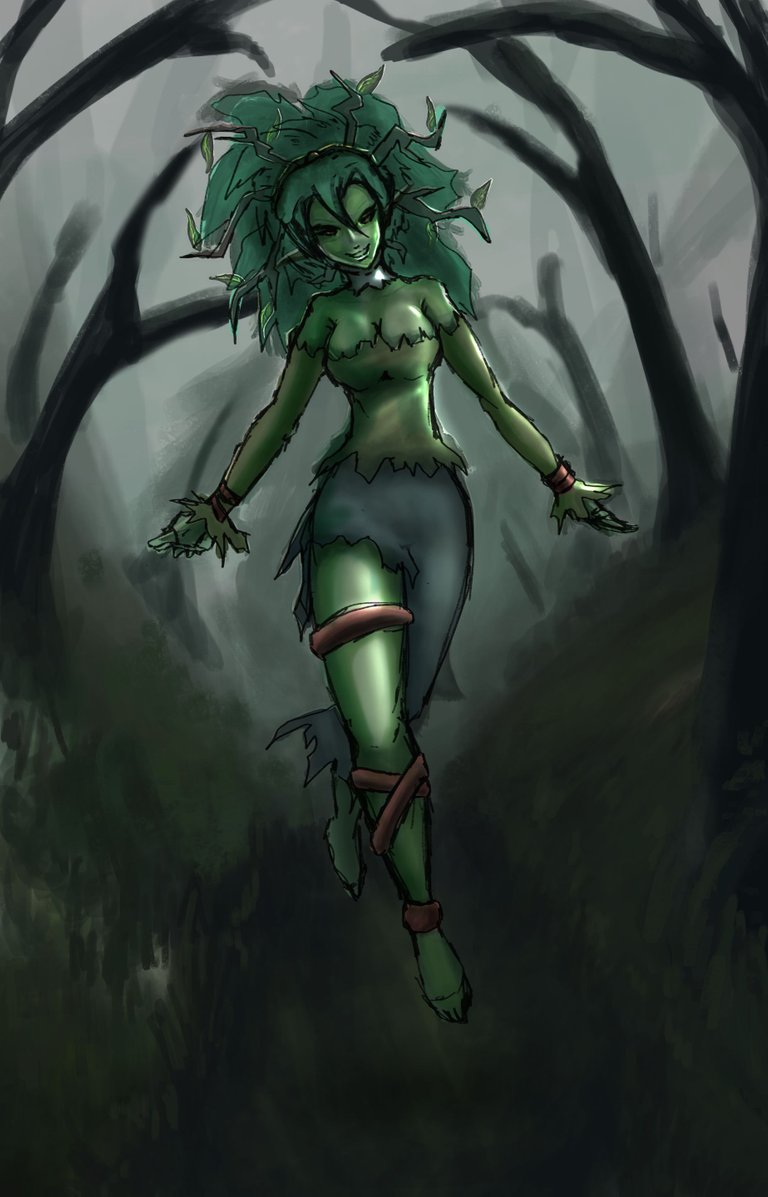 G. More painting..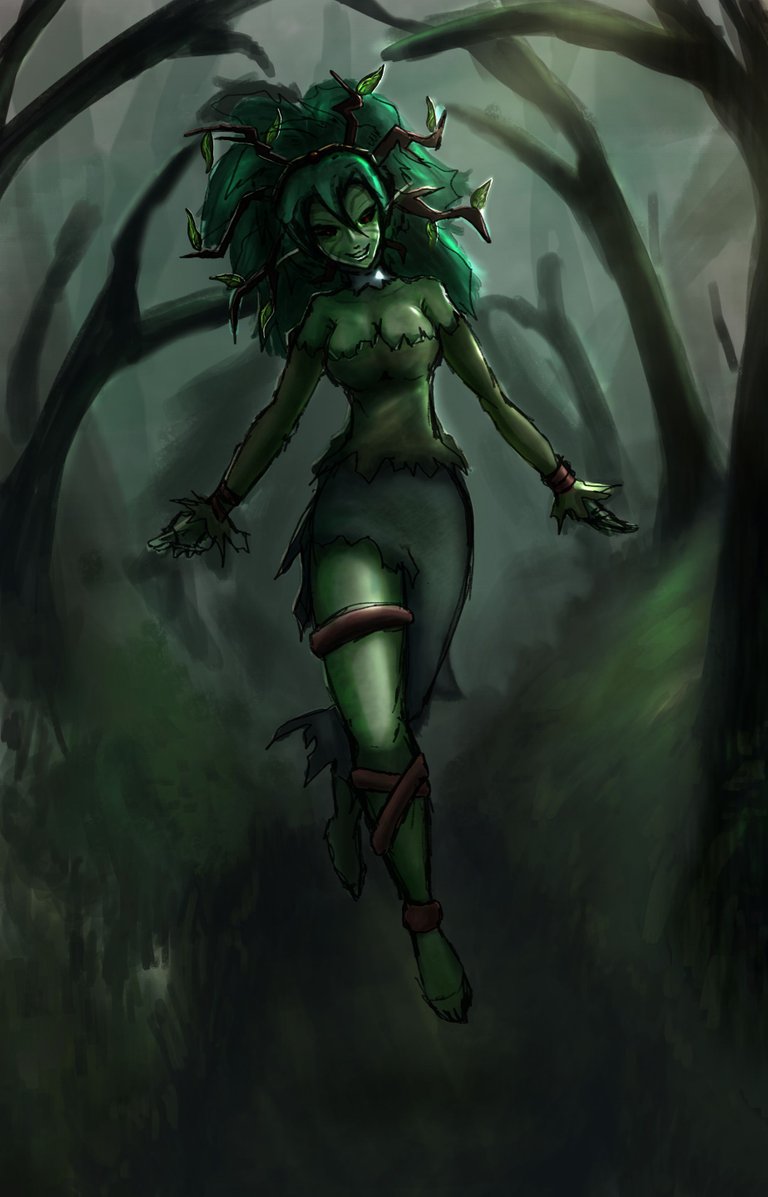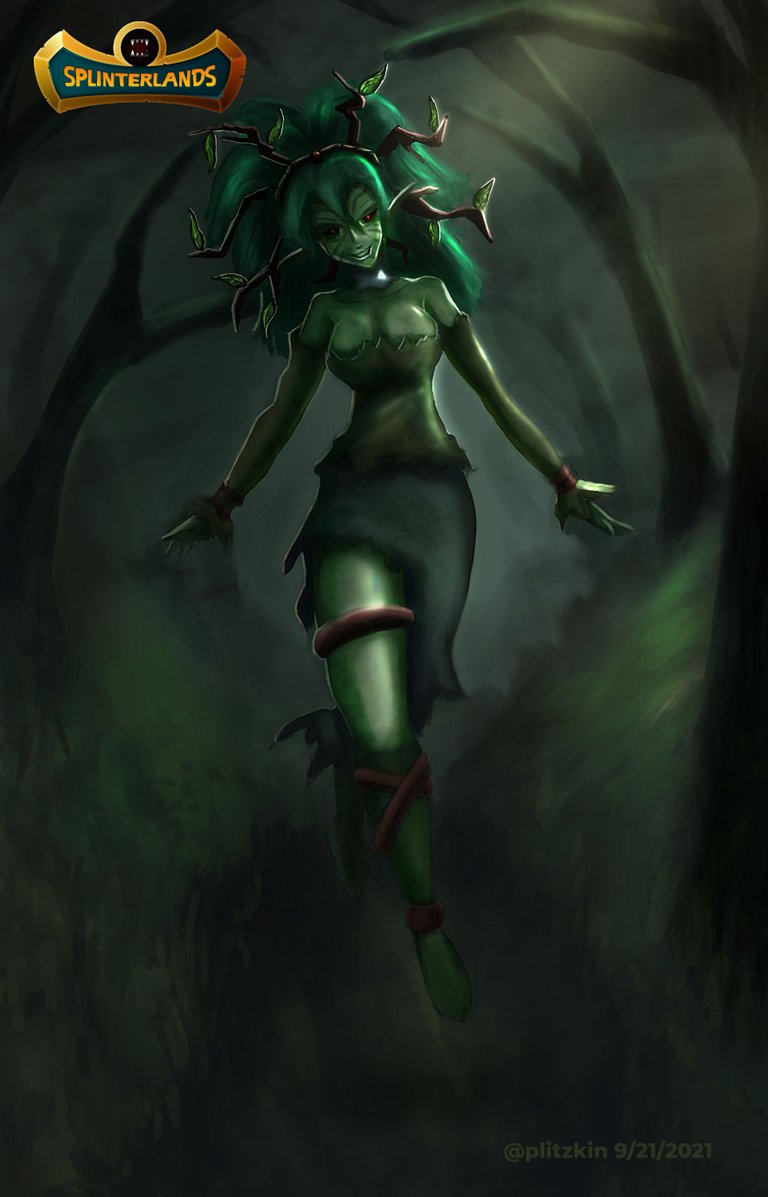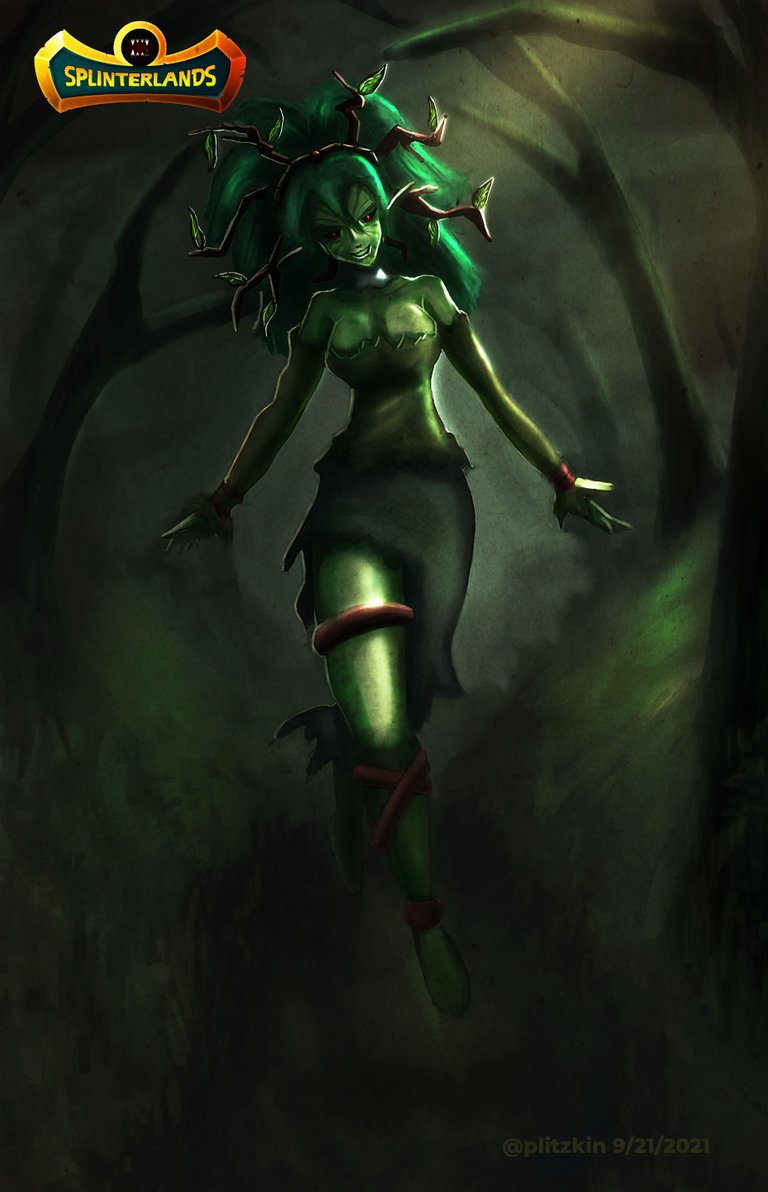 I had enjoyed making this art piece.
and I hope you guys liked it.
Please comment below for suggestions.
It'll help me a lot get by this tough times.
---
---