Splinterlands entry for Week 153 Art Contest.-- SELENIA SKY LANDS
Good Days,
This is my entry for Week 153 of Splinterlands Art Contest.
Decided to make artwork for the Dragon Splinter's Selenia Sky.
~~ SELENIA SKY LANDS ~~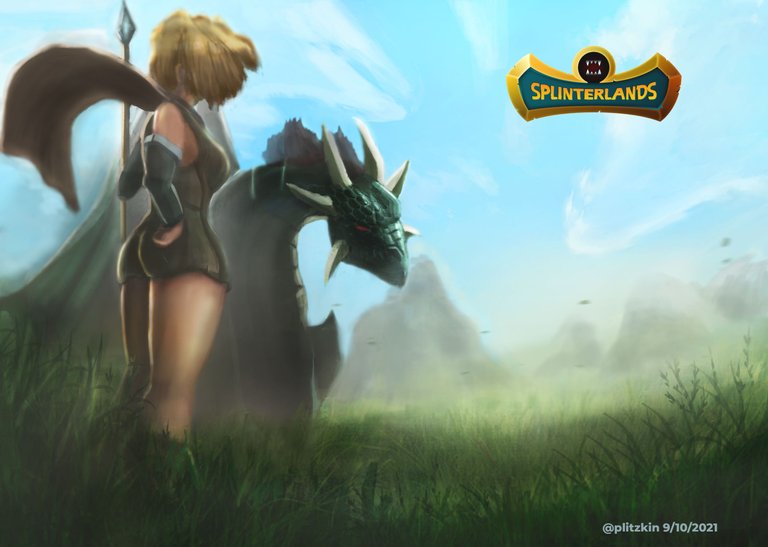 Tools used: photoshop, wacom one.
Referenced a snipped picture of Selenia Sky.
Started with blocking color and hoping for accidents. What type of environment that would fit Selenia.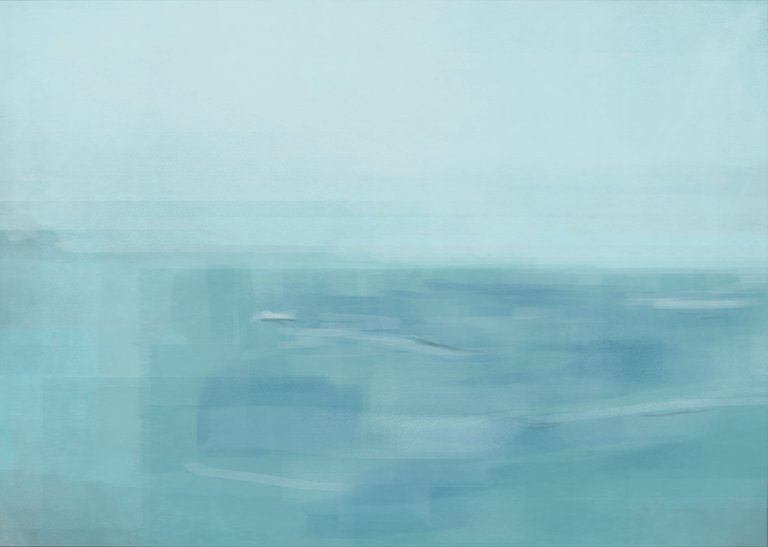 Blocking out Selenia's Dragon. I had lots of different sketches and blocks on the dragon and took most of my time. This is one out of 6.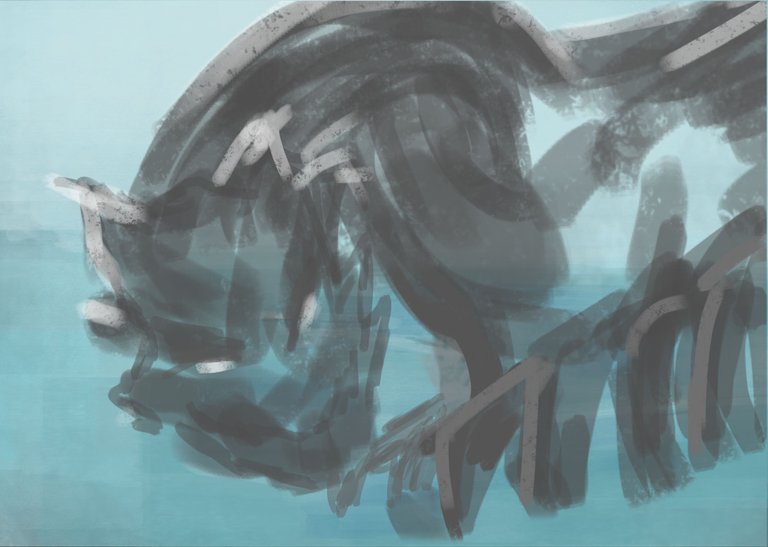 I was choosing between, is Selenia on a beach or in a forest with her dragon. Started sketch grass.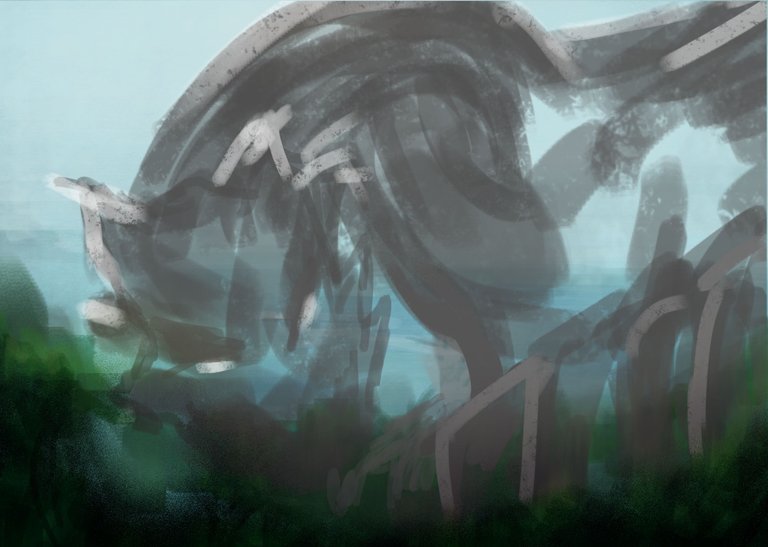 Decided that this was the best dragon sketch I could make out of the environment.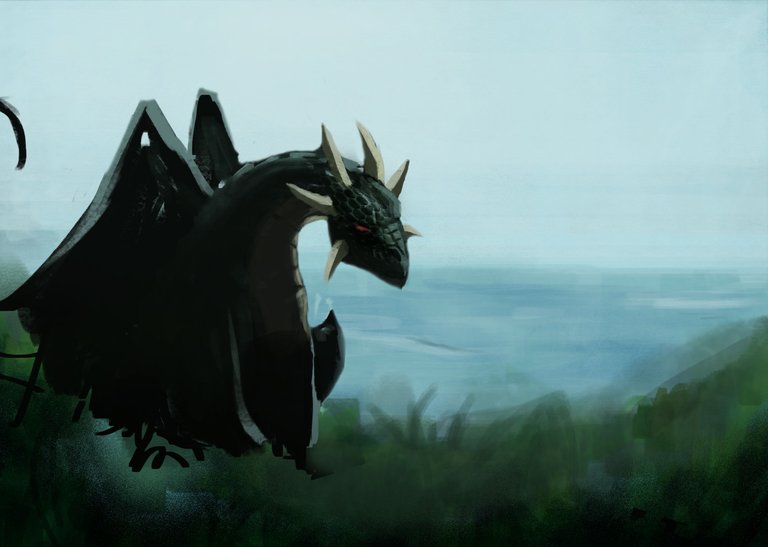 Added Selenia. Started with a grayscale, then painted.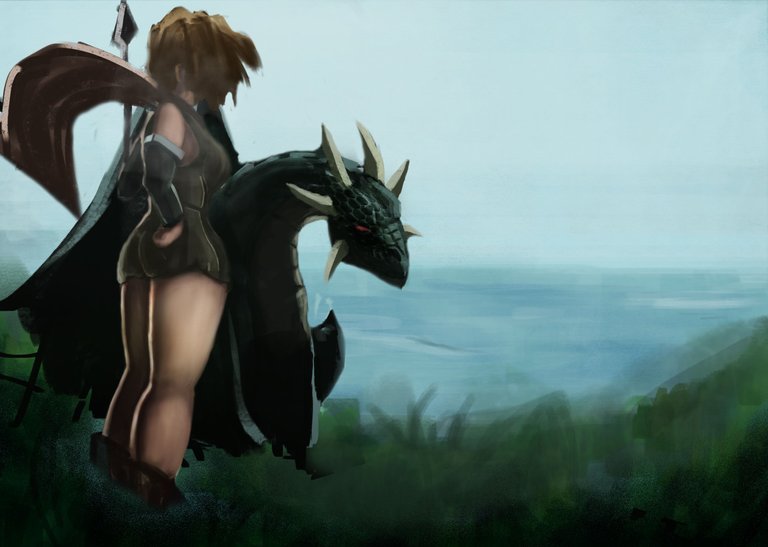 Adjusted colors and lighting.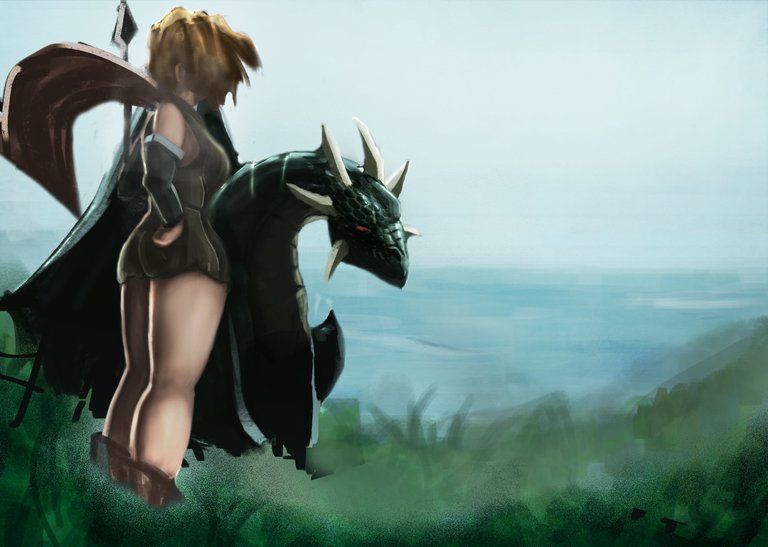 Sea background was not working. So I settled for mountains. Also Added Sky.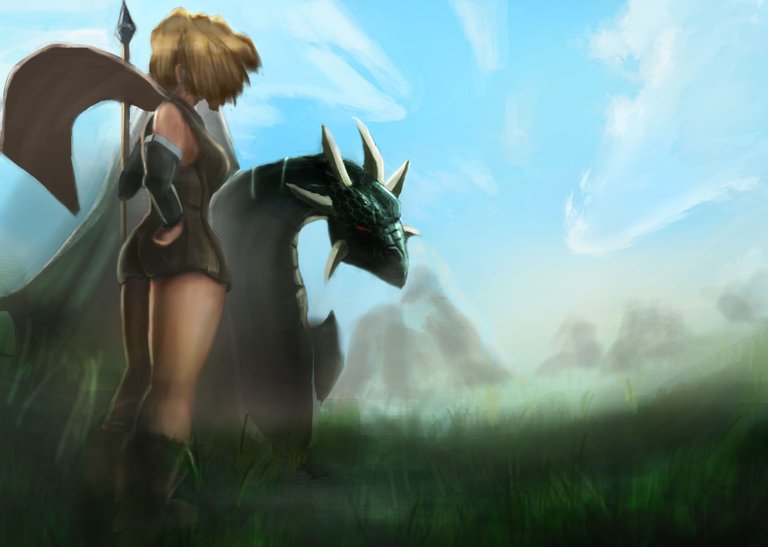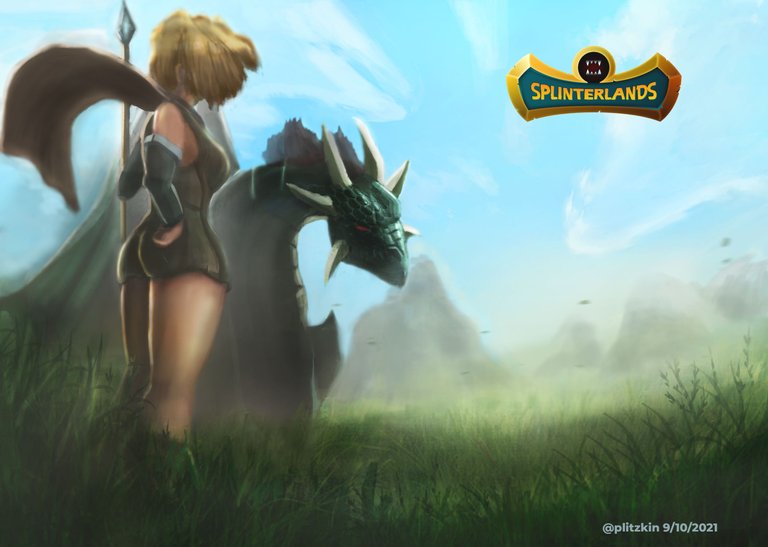 I hope you guys liked it.
This artwork took some time because nailing
the dragon details would take so long, so I decided to silhouette the farther parts from
camera and just did the face.
Suggestions and advice are greatly appreciated. Please comment below it would help me a lot.
Thank you.
---
---