Where is SPS and DEC heading? What are my plans and insights?
SPS or Splintershards is the governance token of Splinterlands. It's current uses includes staking to receive SPS and voucher and for entry to tournaments. There is also a minimum SPS staked requirement in some tournaments to be eligible to enter.
You can read more about it here https://sps.splinterlands.com/. https://docs.splinterlands.com/company/timeline/roadmap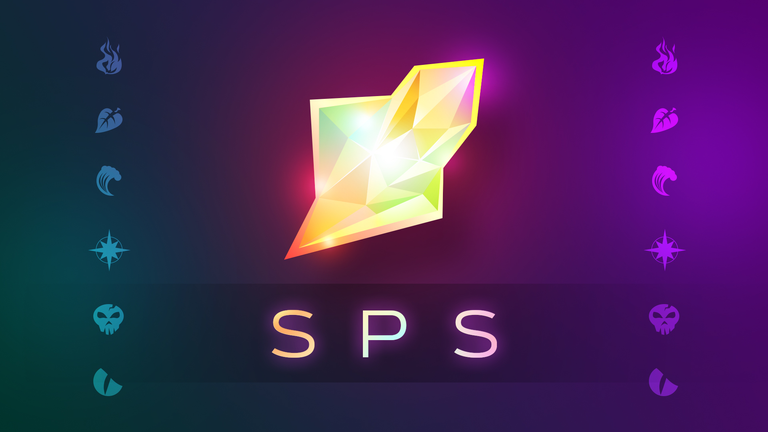 There is a limited supply of 3,000,000,000 SPS and currently you can obtain some via airdrops if you are holding DEC, you have enough collection power, etc. https://sps.splinterlands.com/airdrop https://sps.splinterlands.com/distribution.
Over the past few days, I have been contemplating on what to do with my SPS and DEC. I am considering converting my DEC to SPS and stake it. I am also considering converting my SPS from airdrop to DEC to receive more airdrop rewards. DEC will eventually return to its intended value of 1000 ~ 1$ which is why it is better to hold SPS in the long run compared to holding DEC. However, I feel like DEC has more value while airdrop is happening.
I may not have much currently but this is what I can afford to lose.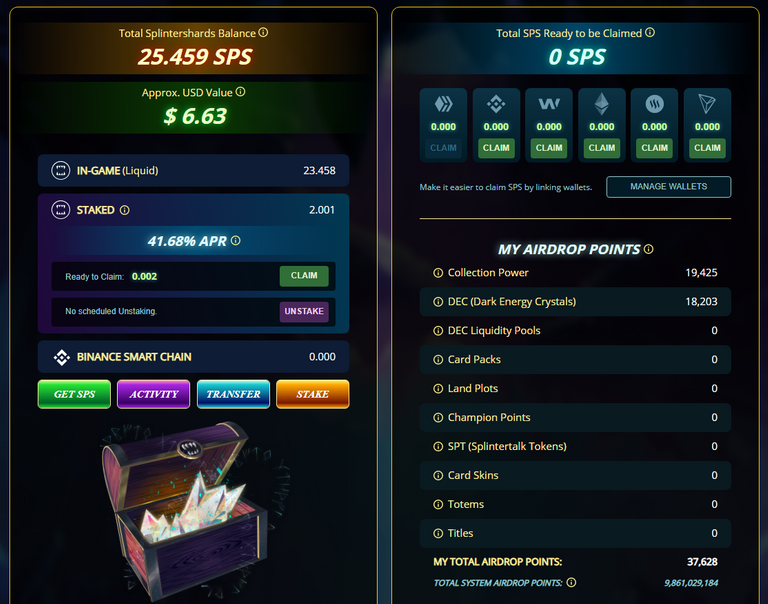 Right now SPS is sitting at support and I am waiting for it to break upwards or downwards to make my decision. If it breaks upwards, then I might convert some of my other coins to SPS. If it breaks downwards then I'll just wait and see where it goes.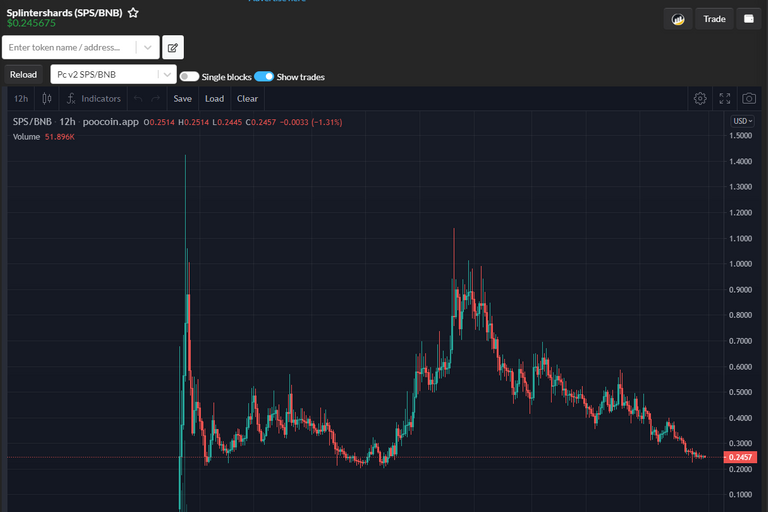 I am also considering converting my DEC to credits just before general sale to buy packs or cards.
Comment your thoughts as they will also help me decide. Even though I have no concrete plans as of now, I know for a fact that I will continuously play this game as not only is it enjoyable, it is also rewarding us with real money.
---
---