FURIOUS CHICKEN! Splinterlands Art Contest! // Week 155 ENTRY!

Heyaaaaa!
I'm Quickdraw Chev and this is my first time sending an entry to our weekly art contest!
I've been wanting to join for so long and I'm glad that I finally had the courage to enter lol
I'm mostly a traditional, black/white artist so I'm never really good at colors but I gave it a shot and here it is!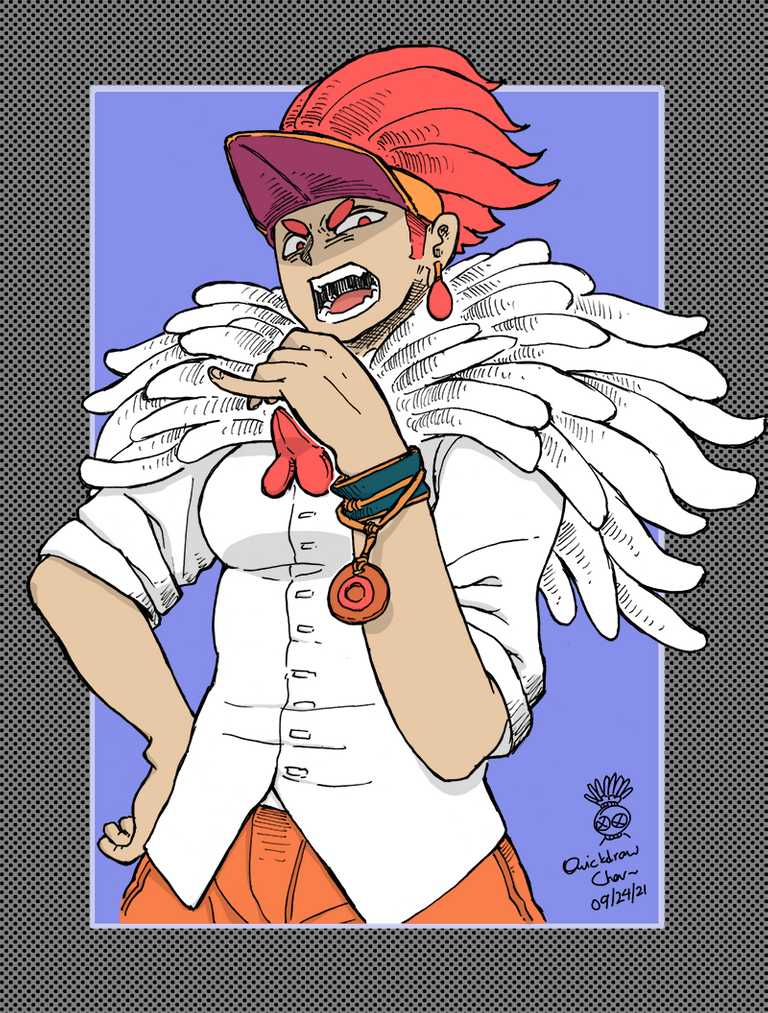 I made my own version of Furious Chicken!
It's one of my favorite cards to use but I don't have one so I rent it everyday lol
I took the color scheme from the actual card. The bracelet's color is the Splinterland's logo and the pendant is the manacost of the chicken. I plan to do this the same for my other drawings in the future.
If this does well, I'm planning on drawing human versions of all the cards I like to use. I don't know who's next but you'll see next week, I'd send another entry, for sure!
Oh, and this is the black and white scanned version before I added color~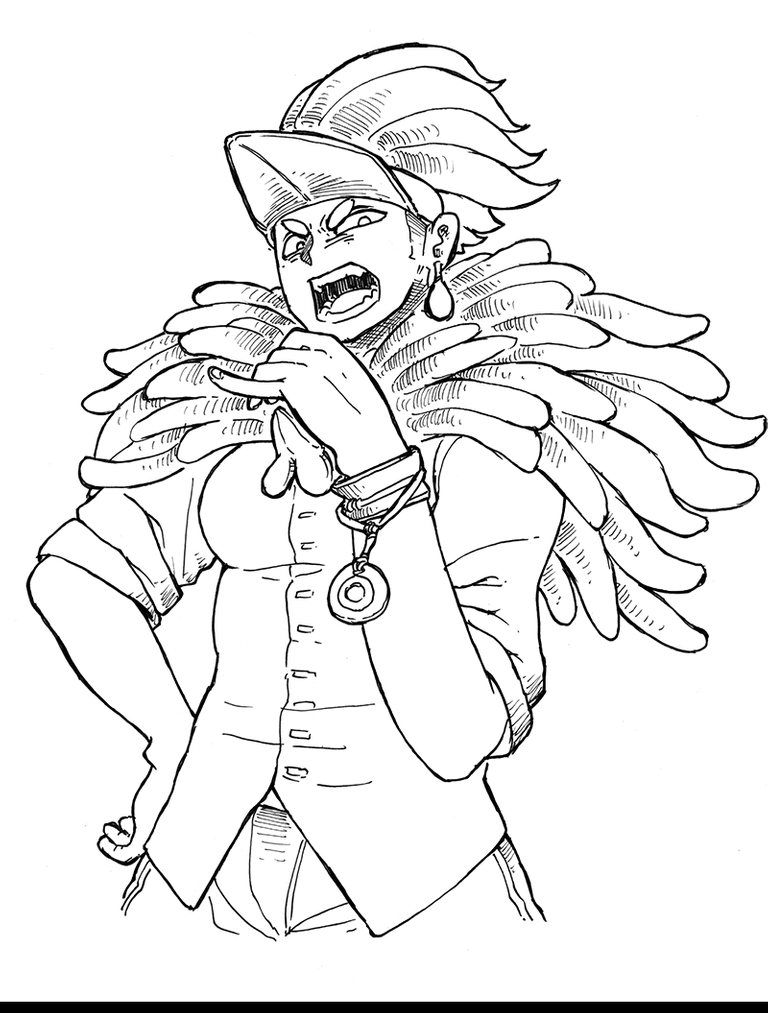 Thanks so much for reading my post! I'll see you again next week!
-Chev
---
---