Splinterlands Art Contest! // Week 163 // Sea monster
Hello everyone, I am very excited for my first participation in this great contest.
According to the Sea Monster Lore, it is a very huge creature, it eats creatures that devour ships.
In this illustration I wanted to demonstrate the majesty of Sea Monster with a scene where he is about to devour a ship, his whole body is still submerged and only a piece of his mouth is visible on the surface.
I hope you can support me with my participation.
I will continue creating art and sharing for this contest :) (CL you don't escape from art)
And with you, Sea Monster.
"Cymbals sound"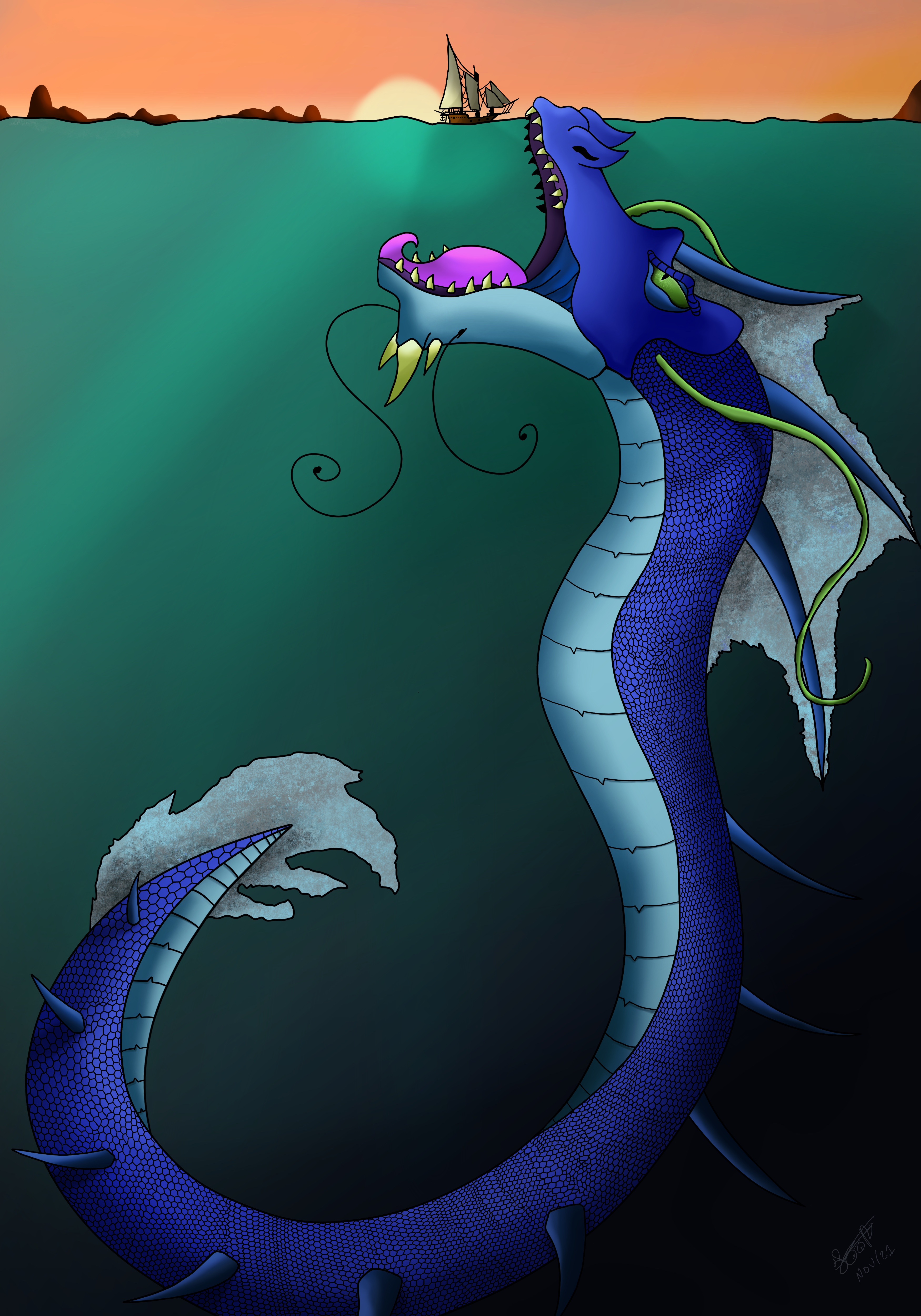 My process:
Digital sketch, digital inking, re-inking and sketching.
Paint, remember how to make digital illustrations.
Scales, scales, scales
Color and shade.
Improve the landscape with some mountains (Based on the maps of del Lore)
Enjoy very much creating this piece of art.
Here is a 30sec time lapse video of the entire process.

If you really want to see everything in detail I share a video a little longer.

Bonus :D
"I share the lines of the ilustration for the community, enjoy printing and recoloring this great scene."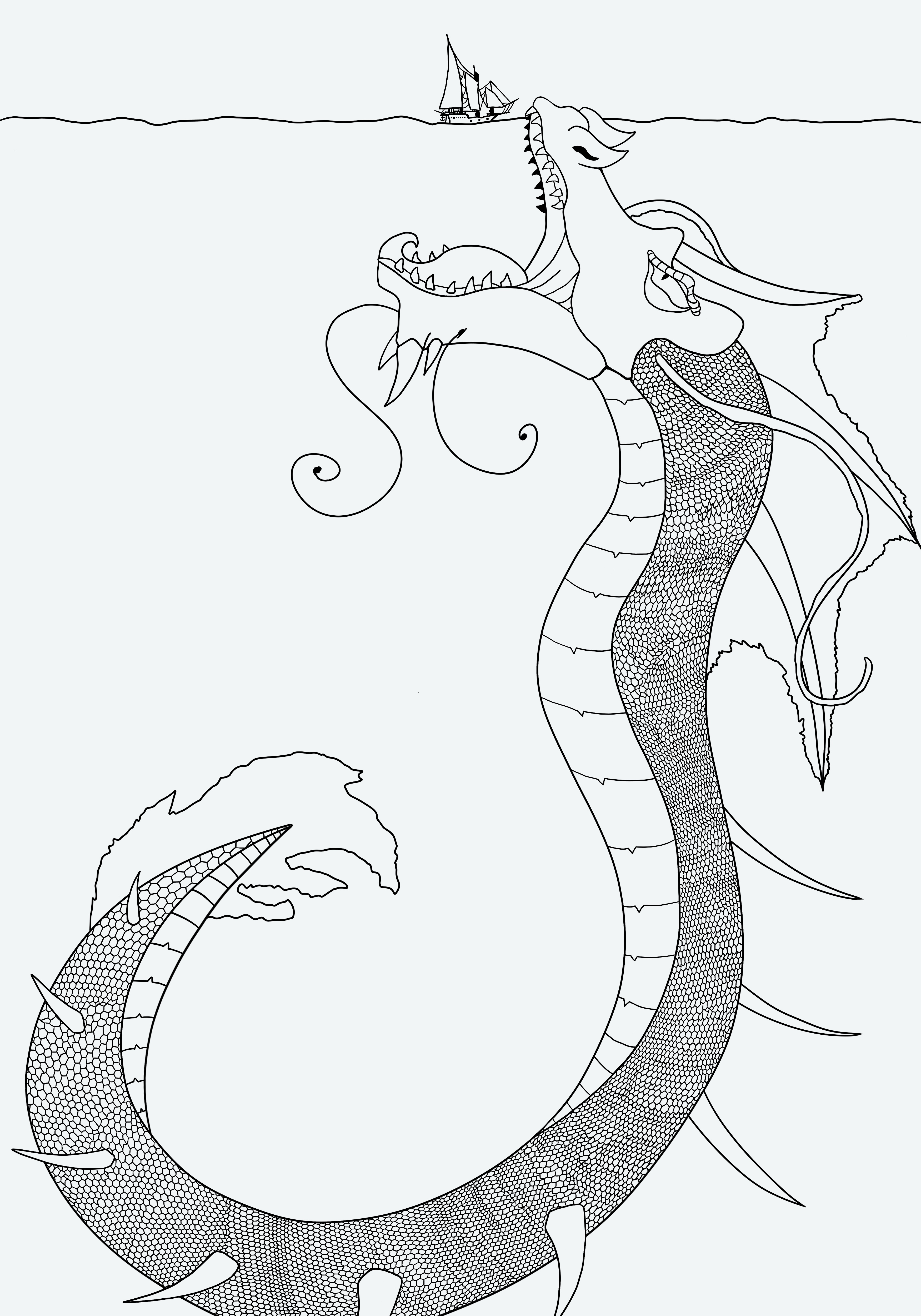 Let me know if you liked it! ;)
---
---