Poison + Enrage = Crazy Backline !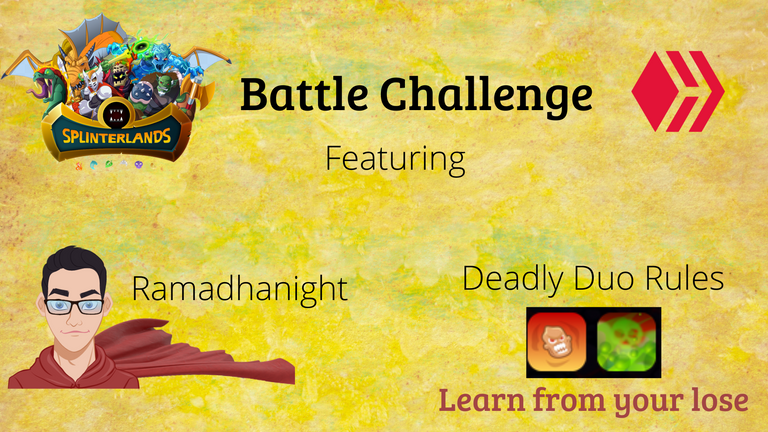 Hello guys, welcome back to Ramadhanight's Hive Blog on Splinterlands Weekly Battle Challenge's Session. For this week Battle Challenge, I want to review another battle on Guild Brawl. I often sharing this kind of battle because it's more competitive and more players are there rather than the rank matches which full of bots. I have a match with a lesson to learned. Let's see how it goes !

About Ruleset
I have made a post that talking about ruleset here. I will take a simple note about ruleset.
Ruleset is a specific rules that randomly applied on each battle. It's very important to understand the rules and makes decision based on it, because ruleset could be a game changer. Ruleset will empower some monster and could weakened some other !
Now let's see my battle and how the ruleset turn out to be a game changer !

Formation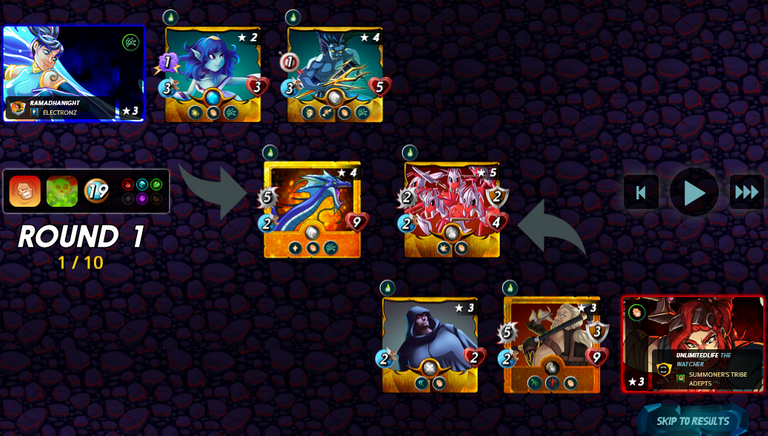 Battle Link: https://splinterlands.com/?p=battle&id=sm_pd9jhw9svTftLJZYdspd
---
My Lineup's Explanation :
Rules :

Before we discuss about the formation, here is the rules for this match
Spreading Fury : All monster have enrage ability !
Noxious Fumes : All monster started with poison status
19 mana cap: Medium low mana cap, Suitabe for the riftwing.
Splinter available : Fire, Water, Earth, and Death
| Position | Card | Ability | Strategy |
| --- | --- | --- | --- |
| Summoner | | Snare | The cheapest golden water summoners and the only 1 i had on this match, i don't often use water element on the ranked game. Only usefull on earthquake or facing enemies with fly ability. |
| Tanker | | Heal | The old meta cards. Got heal ability to help him survive on poisoned ruleset. Having high damage as well that could be even more when the enrage applied |
| 2nd Monster | | Cleanse | An important ability to help the front monster getting cured from the poison |
| 3rd Monster | | Cripple, Life Leech | Help to reduce enemies tanker's max health (which cause them got lower heal), and having life leech to help him survive longer on poison match |

Does My Strategy is Worked ? :
If you want to watch the battle, please click the link of battle replay i've mentioned above.
The battle scene are also shown on gif below:
On 1st round, All monster are still survived but having all backline enraged. My enemies got the win because the gladius card are having armor, if it's not because his armor, the sea monster would take him down earlier before he land a hit to my sea monster.

Discuss About The Match :
---
Poison Ruleset:
On this ruleset, you have to remember that every monster would get -2 health every turn except when tehy got the immunity or get cured.
Spreading fury:
Everytime a monster got their health decresed, the enrage ability would triggered which game the monster higher speed and damage.
---
How the ruleset syncronized:
Since there is poison, the enrage would applied to the backline monster which is giving a massive boots for them. On high mana cap with many monster on battlefield, this would create a massive change on the battlefield. Only focussing on curing poisoned tanker will get you missed the chance to optimize your backline damage !
---
What will i do next ?
I will be cautious with every ruleset and how it could syncronized with another ruleset. Getting backline monster with opportunity, reach, or sneak ability might be a great idea as long as their health is not too low to endure the poison
---
What to avoid on this ruleset:
Having low health monster will get you instant lose on 2nd round as the poison is applied on all monster ! You need to avoid the monster with no attack as well because you will miss the chance to get improved damage monster there. Range monster are on disadvantage as well because they can't hit from front position even tough they had a higher speed and damage
---
When to Avoid Rifwing:
I don't recommend you to use this monster on ultra high mana cap ruleset because there is many better monster with better stats and ability. I also don't recommend you to use this monster when facing high magic damage enemies, except with owster rotwell to help him counter them. Riftwing will not good enough as well on ruleset that melee could attack from anywhere because you could use monster with melee attack instead.

Conclussion
Ruleset is very important and you have to understand them. Not just about understand each ruleset, you have to think about their syncronize effect on the battlefield as well, because some rule might trigger another ability that are on the ruleset. Always put the line up after considerating the ruleset to give your team the advantage !

Final Words
Thank you for kindly read my post, i hope you enjoyed this post and could give another view about this summoner. Let me know if you got another view about this summoner on comment section. If you haven't play
#Splinterland
(the greatest battle card game), you can start join this
#Play2Earn
game using my referral link below to get a 60 Dec Bonus and A simple guide to start gain earn from this game with those DEC. (Just Dm me 😉 ).
I also had giveaway cool CL edition cards up to Epic rarity! (go check my profile, don't missed it !)
Put 3% of beneficiaries to @indonesianhiver to support all Indonesian hive blogger.
Credits
@splinterlands for the cool game
@peakmonster for the cool card rent platform
Splinterlands Indonesia Community for makes this game even fun
Electronz for the solid guild
Kyo Gaming for the cool dividers
Mrs. carrieallen for the very useful ULTIMATE Markdown Tutorial
all curators for the upvotes!
@marianaemilia , @arcange , @fengchao for keep supporting my post
@oadissin for reblogging my post
Canva and Photopea for the free photoshop
Ezgif for video to gif converter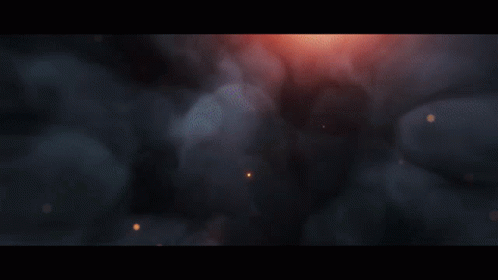 ~Thank You~
---
---